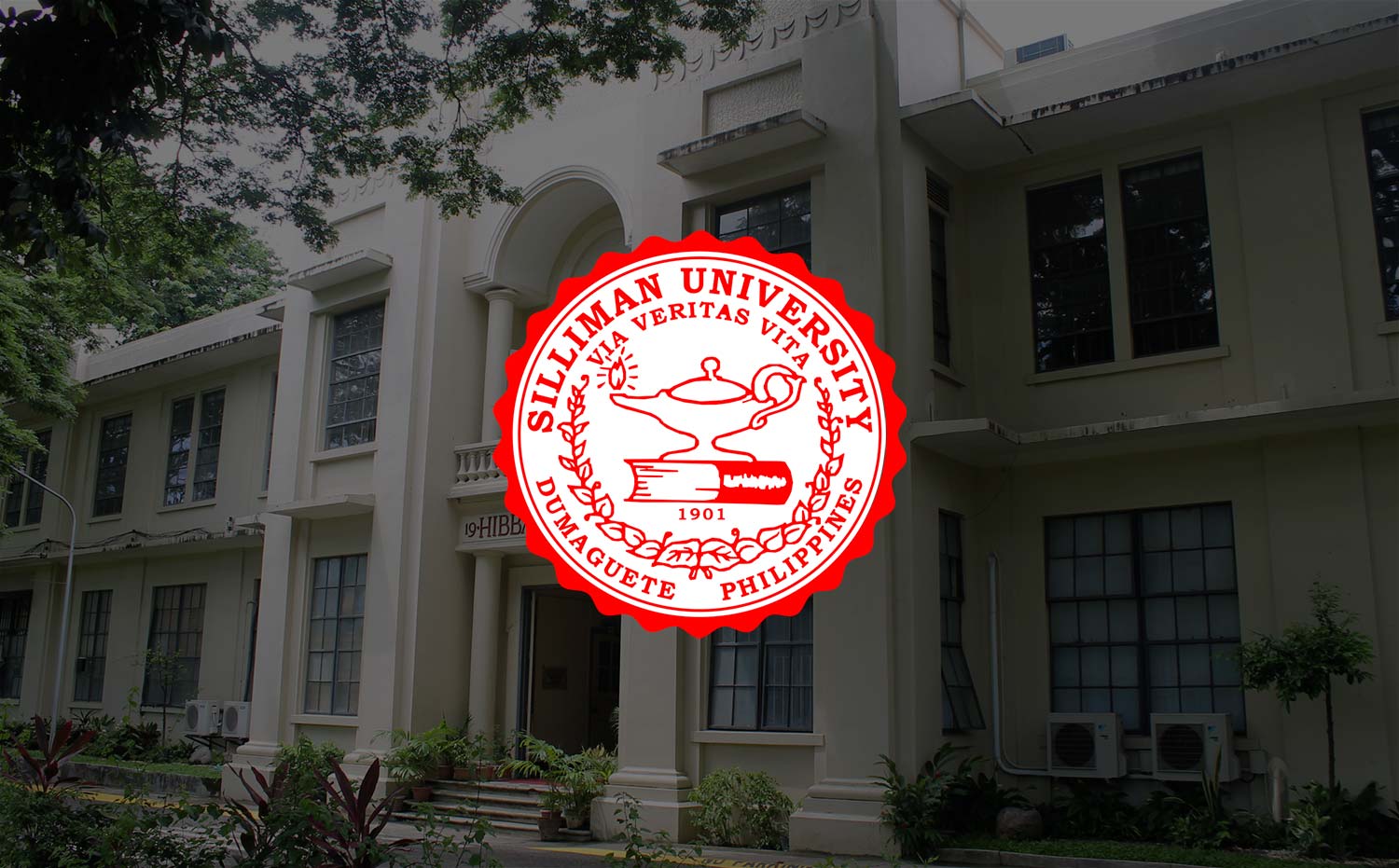 Asst. Prof. Rebecca B. Capulong
When someone says, "Better to light a candle than curse the darkness," what usually comes to most people's mind is John F. Kennedy in fine fighting form, advocating affirmative action while thundering against injustice and oppression. Little do they know it's a Chinese proverb first quoted in public in the West on Human Rights Day in 1961 by the founder of Amnesty International. The image of a candle encircled by barbed wire became the organization's emblem – a logo whose graphic graphics encapsulate the essence of its message – and, locally, the saying was adopted by the volunteers of NAMFREL. But for Asst. Prof. Rebecca Capulong, the figurative candles that she ignites are as tangible as the throes of woe that blight the plight of the hapless masses in conflict areas all over the country.
Ma'am Becay, as friends and colleagues address her, is no stranger to conflict and the struggle for social justice. Raised in Mindanao at the height of the NPA rebellion and the Moro secessionist movement, she grew up amid the tumult that sprung in spurts all around her. When she came to Silliman in June 1972 to pursue a master's degree in Divinity, she thought she was leaving the troubles behind, but barely three months later Marcos declared Martial Law, setting the whole country ablaze, reminding her that conflict – and the eventual struggle for human dignity – was not a concept that she could just escape by moving to another place but a monster forever lying in wait, biding its time for a chance to rear its horrid head. And when she co-founded SUFA along with die-hard faculty-friends, once more she found herself tangled in the hold of discord, this time smack at the spearhead of a movement that fought hard and long to establish a union that would look after the welfare of the teachers of Silliman.
These days, Prof. Capulong wages tireless campaigns for conflict transformation. Notwithstanding her reputation of being feisty and outspoken, at heart she is a peace advocate with extensive training and hands-on experience. In 1989 she attended the Global Village Seminar-Workshop in New York, got her certificate in conflict transformation from the Mediation Services in Canada in 1989, and in 2000 went through an intensive training in Peace-building, Intermediation, Reconciliation and Conflict Transformation in Harrisonburg, Virginia, where she returned for a seminar on Trauma Awareness and Resiliency (STAR) in 2005. Back home, she attended seminars on Conflict Transformation, Conciliation and Trauma Healing at the Mindanao Peacebuilding Institute in Davao City in 2001, 2003 and 2009, as well as Peace Education at the Asian Institute of Management in Makati City in 2002. From 1999 to 2006 she was the Program Coordinator of the Peace Resource Center (PRC, now Justice and Peace Center) and from 2003 to 2006 was a facilitator-trainor of the Peace and Conflict Transformation outreach program of the PRC.
In the gloomy aftermath of Typhoon Yolanda, Prof. Capulong snapped into action to help out the distraught victims. She got in touch with the chaplains of the UCCP-owned Bethany Hospital in Tacloban City to inquire about their most immediate and gravest needs, then burned the phone lines asking friends and sympathetic local establishments for donations, particularly water and foodstuff. She also got in touch with Silliman Medical Center's administrator, Mr. Roberto Montebon, who sent badly-needed medicines, medical kits, a generator and cleanup/repair crew. To hasten the delivery of other medical donations and relief goods, she coordinated with Dr. Kenneth Coo of ONE Rescue to hitch with their aid and transport logistics. She often stayed up late or woke up in the wee hours to attend to pressing matters.
Prof. Capulong has been with Silliman for 36 years. She graduated Bachelor in Education from Agusan Colleges in her hometown in Butuan City in 1971 and finished her MA in Divinity in Silliman in 1976. Before coming to Silliman, she taught Filipino and Math to High School students of her alma mater for a year and, prior to finishing her masters, served as a pastor intern at the UCCP church in Buenavista, Agusan del Norte. She tagged along with her husband when he was assigned as pastor in Pagsanjan, Laguna and taught for two years at a kindergarten school there. She became an instructor at the Religion department upon their return to Silliman in 1978 and was promoted to assistant professor two years later. She used to be a treasurer and member of the board of SUFA and sat at the Finance and FSAS committees of the university.
She may be known as someone who doesn't suffer fools and who speaks her mind without pulling her punches, yet she also harbors a quirkiness that burrows just beneath the surface – the very qualities that Dr. Noriel Capulong, her husband for 38 years, found hard to resist. Maybe it's partly because of her academic upbringing. When she first came to Silliman, she found herself scrambling to decipher strange accents and otherworldly twangs, as her professors – two Germans, an American, a Japanese and a slew of Filipinos with American and European grounding – spoke according to the tendencies of their native tongues or the residual influence of their linguistic training. She also had to adjust to their quaint ways of doing things. But their greatest legacy – something that she'd like to pass on to her daughters Chesedh Dalisay and Mary Jane – is her deep concern for the wellbeing of others, the courage to stand up and speak out for what she believes in and the tenacity to champion peace.
If Matthew got it right in his gospel, indeed Prof. Capulong can truly be called a child of – well, you know.
Describe yourself in three words.
Assertive. Frank. Kind.
What is your mantra in life?
"Live simply that others may simply live."
What makes you laugh?
Bloopers of friends.
What makes you cry?
Being touched by the lyric of a song and seeing people unjustly suffer and die because of human greed.
What's your favorite time of day and why?
After dinner – I can watch news on TV (national and world) – and sports.
What's your favorite day of the week and why?
Saturday, when I go to the tabo-banay and palengke to buy some fresh veggies, fruits, meat and fish.
What do you love doing when not working?
Doing a little gardening, reading and playing scrabble.
What is your favorite hangout in the University?
These days, I hang out at the Psychology Department after classes, as well as the campus residence of the Bejars.
What makes you blush?
When I'm caught being naughty, hardheaded or naive, such as when I cut down what seemed to be dead trees in Fall or when I uprooted some grass-like plants which turned out to be beautiful tulips in Spring, and when I opened doors with a big "Exit Only" signage, causing the fire alarm to ring in the whole building and firemen rushing to the place.
If you were an actress, who would you be?
Vilma Santos.
Tell us a fact about yourself.
I am "kalog" at the same time a "tiger" (well, a "tigress").
What's your favorite game growing up?
Tago-tago, balay-balay, siyatum (sha-tong).
What is your idea of a relaxing day?
Visiting friends, exchanging pleasantries and jokes, watching championship tennis, billiard and softball on TV.
What one thing would people be interested to know about you?
I got married at 5am the day after my graduation to my classmate in the seminary. We had an initial budget of only 300 pesos, so the rest of the wedding trappings were donations from classmates, teachers and friends in Silliman and our wedding sponsors.
What song best describes the YOU and the life you have now?
"Find Us Faithful" and "Count Your Blessings"
What is the first thing you do right after waking up in the morning?
Prepare my lesson for the day, watch world news, and text people for important and urgent matters to be dealt with during the day or week.
What's your idea of a family?
A family is where chesedh (steadfast love) abounds.