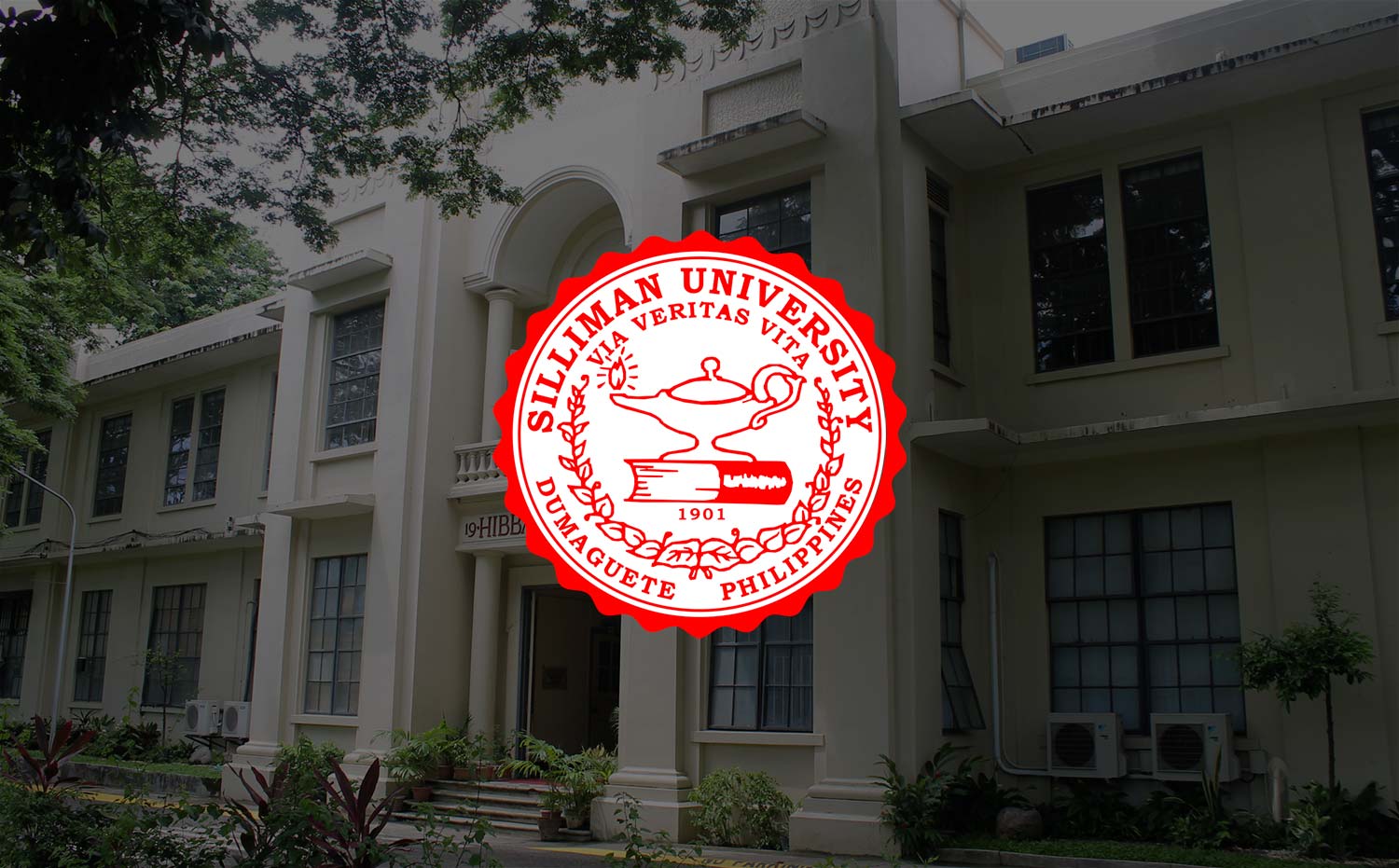 Alumni Update Letter June 2014
Dear Fellow Sillimanians and Friends:
The month of June reminds us that school is here again, and the challenge that comes with it is part of the game they call student life. To start off the school year on the right tone, we share with you this poem on beginnings by an anonymous writer. Whether you are a student or someone who resolves to start anew, this poem is for you.
New Beginnings
Each day is a new beginning
Call it clean slate, a fresh start, or simply a new dawn.
A world of possibilities waits for you,
Holding its breath until you tiptoe out
And stamp your footprint in the dew.
You can be whoever
Whatever, however you want to be.
It's all up to you.
You don't have to be held back by old thoughts,
Former mistakes, or past problems.
They're just that – passed.
Don't let them strangle you anymore.
You've already given them their due,
Now let go of the chains of your past
And grab on to your future.
It starts right now.
This is your life.
Today start over, fresh, new clean.
Just you and whatever you want to be.
Stand on your own feet, take a tentative step.
See? You can do it.
Now the other foot, and another step,
And soon you'll be racing the wind,
Chase your dreams.
A new world is waiting
For you
Today.
SU Alumna Researcher Conferred Scientist Rank
Silliman alumnus Dr. Susan May Ferrolino-Calumpang (4th from left of photo) was recently conferred the rank of "Scientist" by the Department of Science and Technology (DOST) and the Civil Service Commission (CSC) under their Scientific Career System.
Dr. Susan May F. Calumpang of the National Crop Protection Center, UP Los Baños, was admitted into the Scientific Career System (SCS) with the rank of Scientist 1. She was sworn in by CSC Chairman Francisco T. Duque III at the Eastwood Richmonde Hotel on June 30, 2014.
Dr. Calumpang was recognized for her significant contributions and scientific publications which identified concerns regarding the agricultural use of pesticides, as well as risk management measures to mitigate their risks to farmers and consumers. She provided pesticide risk managers with tools for risk management and communication and produced a manual on Good Agricultural Practices and the Philippine National Standards for mango.
Dr. Calumpang obtained her PhD from the Tokyo University of Agriculture under a JSPS RONPAKU Program. She earned her undergraduate degree BS Chemistry from Silliman University in 1974 and completed High School and Elementary from Silliman 1970 and 1966, respectively. (Credits: ICP websi
SIMM Fellowship Slated August 9, 2014 at the Heritage Hotel
The
yearly fellowship of the Sillimanians In Metro Manila (SIMM) is scheduled on August 9, 2014, Saturday, at the Heritage Hotel, Artist Ballroom, 6pm-11pm. SIMM President Edna C. Mijares is inviting Manila-based alumni to come and join the 80s-themed get-together. As part of the fellowship, there will be a Ceremony of Sacred Trust where Outstanding Sillimanian Awardees (OSA) based in Manila and nearby areas will be conferred an OSA Medallion. For the fellowship dinner tickets, please contact Edna C. Mijares at 09178166325 or e[email protected].
Reunioning Classes and Groups
The Alumni and External Affairs Office encourages all reunioning classes and groups for August 2014 Founders Day to register and coordinate with us. Those interested to have their reunion activities published in the Founders Day Calendar are requested to communicate with the Founders Day Committee through Chair Atty. Tabitha E. Tinagan at [email protected].
Calling on SU Graduates 2011, 2012, 2013, and 2014
The Alumni and External Affairs is reaching out to our graduates for the past 4 years to know their recent employment information. This information is vital for our records as the university prepares for the yearly Quacquarelli Symonds (QS) ranking of universities and colleges in Asia.
The international independent research institution QS has ranked Silliman University as Top 6 institution in the Philippines in 2013. QS also cited Silliman as the country's top 2nd school in the "International Students" category. We hope to improve our QS ranking, so please accomplish the "Employer Profile" form online. The form can be accessed via this link (click, or copy and paste link in the browser): http://su.edu.ph/page/210-Employer-Profile-of-SU-Graduates.
Campus Wi-Fi Vouchers for Silliman Guests Available at Alumni Affairs Office
The University has recently issued new guidelines for the use of Wi-Fi in the campus. In order to ensure efficient utilization of the University's Wi-Fi services, vouchers are now being distributed to University guests at the Alumni and External Affairs Office. These Wi-Fi voucher codes are valid for 24 hours and enable access to all 43 hotspots (Silliman_Zone) throughout the campus. This development phases out open access points.
SU Alumna Jenny Lind Aldecoa-Delorino Performs at Heart Songs Concert
Deputy Court Administrator Jenny Lind Aldecoa-Delorino, a soprano and also known as the Resident Diva of the Philippine Judiciary, successfully mounted a concert entitled Heart Songs recently at the Union Church of Manila. She performed with equally talented tenor and Aliw Awardee for Best Male Classical Performer Jonathan Gonzalo Badon. Heart Songs, a musical celebration of love, faith, and hope, had the special participation of Delorino's daughter, Jemima Carina "Mica" Aldecoa Delorino. Mica is a senior BS Public Administration student at Silliman. The concert was for the benefit of the Union Church of Manila's Flagship Projects.
Hon. Delorino shares her thoughts after the concert on her Facebook timeline: "I give all the gratitude and glory to God, the giver of all talents! My heart is overflowing with joy and contentment for the opportunity to share my gift of music to the many friends and loved ones who chose to spend a few hours to witness tonight's concert, 'Heart Songs'. What is more gratifying is that our offering of talent and treasure will go a long way towards rebuilding lives and livelihoods for those who need help most. To be used as an instrument of God's love and provision is both a humbling experience and an empowering privilege. Thank you, Lord, for your unfailing goodness, mercy and love."
SU Family Games Slated for 113th Founders Day
Silliman University, in partnership with DTC Promos, Inc., headed by Mass Communication alumnus Ed Dames, will mount the SU Family Games this Founders Day. The SU Family Games, a music-driven, team-oriented fun activity, is scheduled on August 23, 2014, Saturday, from 8:00am to 11:30am at the West Quadrangle. Hosts and officials for the Family Games will feature Manila-based talents and celebrities. This event will feature non-traditional, team-oriented games that the whole Silliman community (alumni, faculty, staff, and students) can all participate in and enjoy. Prizes await lucky participants. The SU Chemical Society under the leadership of OSA Edna C. Mijares is the official club partner. Dumaguete City Mayor Chiquiting Sagarbarria has given his word of support for the event.
DTC Promos, Inc. Event Director, Ed Dames had organized two similar events for the University: the SU Alumni Games, one of the highlights of the Centennial Celebration in 2001, and the SU Family Games in 2003. For those interested to join this fun-packed activity, you may register at the Alumni and External Affairs Office.
IN MEMORIAM: Catalino L. Adanza II (BSPT 2001; Faculty PT Dept.) on June 2, 2014; Ramon T. Garcia (BSBA/BBA '70 Former Student) on June 7, 2014; Conrado V. del Carmen (BBA '68) June 15, 2014; Antonio R. Enriquez (AB English '68) on June 14, 2014; and Solomon C. Codillo, Jr. (BTH '62) on June 15, 2014.
Thank you for always being there for dear old Silliman.
President Ben S. Malayang III has requested this office to update you regularly about the happenings on campus. We are also interested in knowing what you and your alumni chapters are doing.
Please keep in touch and update your file with our office if you have not done so. We would truly appreciate it. You may reach the President's Office through this email address: [email protected] You may also contact the Alumni Affairs Office through this address:[email protected].
Sincerely,
The Officers and Staff of the Alumni and External Affairs