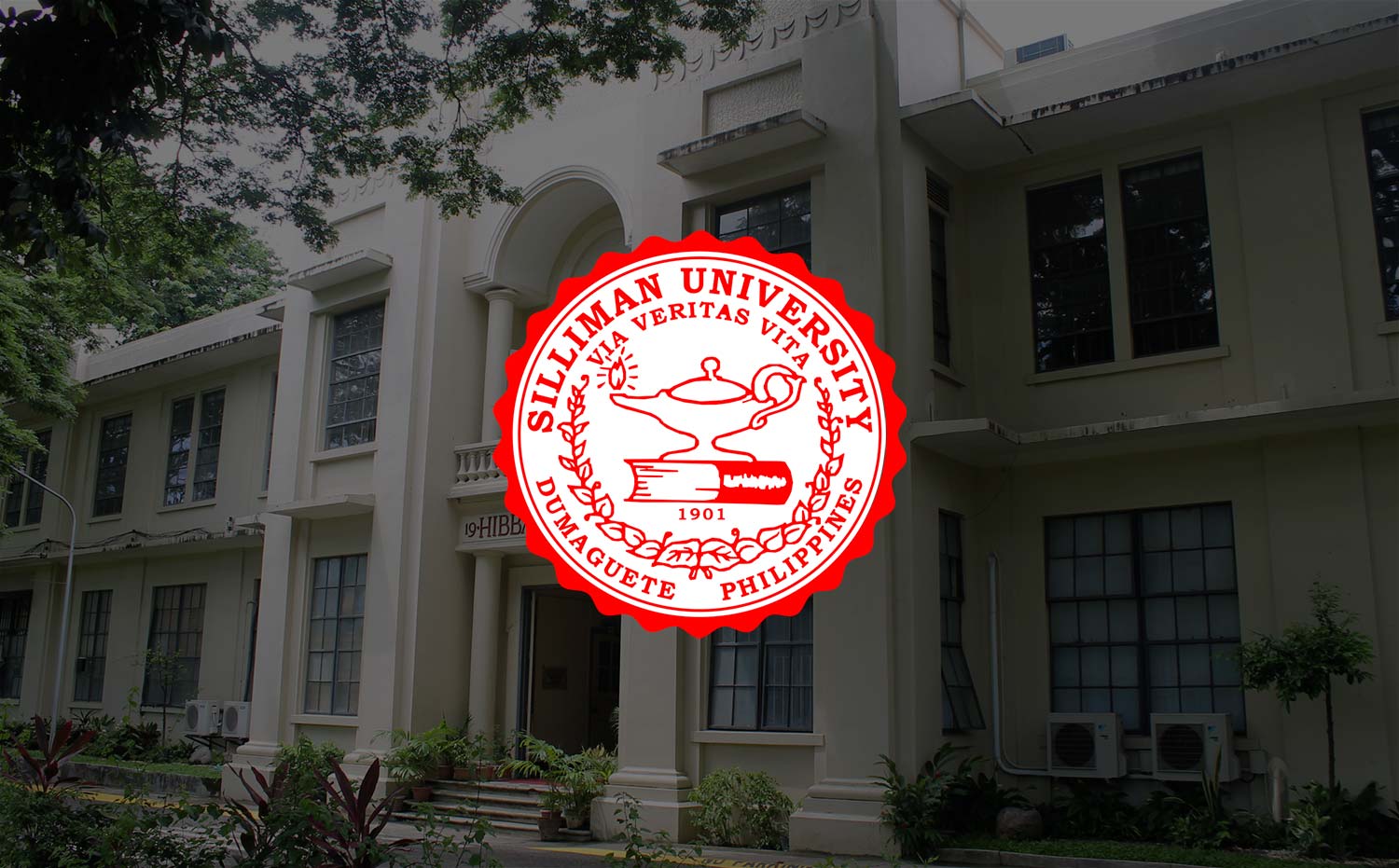 Mrs. Nenith Pastrano-Calibo
An Indian spiritual teacher once pointed out that "the moment a child is born, the mother is also born. She never existed before. The woman existed, but the mother, never. A mother is something absolutely new." This rings especially true for one of the most dynamic librarians in the University.
Reference Librarian Mrs. Nenith Pastrano Calibo of the American Studies and Resource Center gave up a career in law for the vocation of motherhood. This is one precious sacrifice that she does not regret at all.
Before that critical crossroad, Nenith had a fairly typical childhood in Oroquieta City. She spent most of her childhood living with her grandparents, since both her parents worked fulltime jobs outside the city. Her favorite game as a child was jackstone, a popular game played by girls using five small objects which are thrown up and caught in various manners.
As soon as she graduated high school in 1978, her parents sent her to the best school they know, Silliman. By June that year, she enrolled in the Bachelor of Arts program, though undecided on what majors she would eventually pursue. However, her stay on campus would soon be short-lived. This carefree teenager felt bummed with the laidback culture of Dumaguete.
By the second semester, she moved to Cebu and enrolled at the University of San Carlos. There she eventually decided on taking up Bachelor of Arts Major in Library Science – after cancelling out on her self-made list the courses that required math, a subject that she dreads up to this day.
In 1982, she earned her college degree and was immediately accepted for a librarian position at the University of Negros Occidental-Recoletos (UNO-R) in Bacolod City. After a dreary year in UNO-R, Nenith decided to take on the challenge of going through law school. She packed her bags, tendered her resignation letter and took the first bus to Dumaguete to enroll in Silliman's Bachelor of Laws program.
That year as a freshman in College of Law, Nenith was introduced to Guy Calibo, an Engineering student in Silliman who was at that time on his fifth year. One thing led to the other and soon they were officially a couple.
The Silliman Library, now known as Robert B. and Metta J. Silliman Library, played a significant role in their love story. With law school compelling her to read stacks of books, the library was the ideal place to go. And Guy, drawn by the desire to spend time with her, found himself staying in the library as well.
Convinced that their love would endure a lifetime, Nenith and Guy got married in April of 1987, a month after she graduated with a degree of Bachelor of Laws.
As soon as her pregnancy was confirmed, Nenith immediately recognized that taking the Bar Exams would have to be postponed indefinitely. Upon giving birth to her first child, she knew deep down to her very soul that this was the life for her. She was committed to being a hands-on mom, and a lawyer's life became less and less attractive to her.
The newlyweds moved to Guy's hometown in Larena, Siquijor and their marriage was blessed with two lovely daughters: Ciarra Gwynn, a registered nurse who is currently pursuing her master's in library science, and Cymry Gy, who completed her Bachelor of Science in Medical Technology degree in March this year.
In Siquijor, Nenith worked with the Legal Division at the Department of Agrarian Reform. There she spent ten years making an impact in the lives of many land tenants. When her youngest daughter turned six, the family faced a great trial that knocked them to their knees in constant prayer. By God's grace and sovereign hand, they endured and came out of it stronger as a family. Amidst this trial, Nenith gave up her job at the legal division and accepted a librarian post at the Siquijor State College (SSC) to afford her more time to give attention to her daughters.
In 2006, after five years of service in SSC, Nenith was informed of an opening at the University. Her love for dear old Silliman urged her to apply. She landed the job and has served eight years since.
Describe yourself in three words.
Mother. Blessed. Simple.
What is your motto in life?
"Before doing anything, check first if it glorifies God's name."
What makes you laugh?
I laugh so easily over the smallest things.
What makes you cry?
I rarely cry, but I empathize a lot.
What's your favorite time of the day and why?
Mornings – because it's the start of a new day, a testament to God's grace
What's your favorite day of the week and why?
Weekends – because it's time with family
What do you love doing when not working?
Watching a movie or chatting over a meal with family.
What is your favorite hangout place in the University?
The Library.
What makes you blush?
When I'm excited or happy, or when I meet a person who I admire intellectually.
If you were an actress, who would you be?
Meryl Streep
Tell us a fact about yourself.
I dread math.
What's your favorite game growing up?
Jackstone and Pacman
What is your idea of a relaxing day?
Being out on the beach.
What one thing would people be interested to know about you?
I have a heart for People with Disability (PWD).
What song best describes the YOU and the life you have now?
"Blessings" by Laura Story
What is the first thing you do right after waking up in the morning?
Reflect, pray and give thanks to God.
What's your idea of a family?
A unit with openness, understanding and love