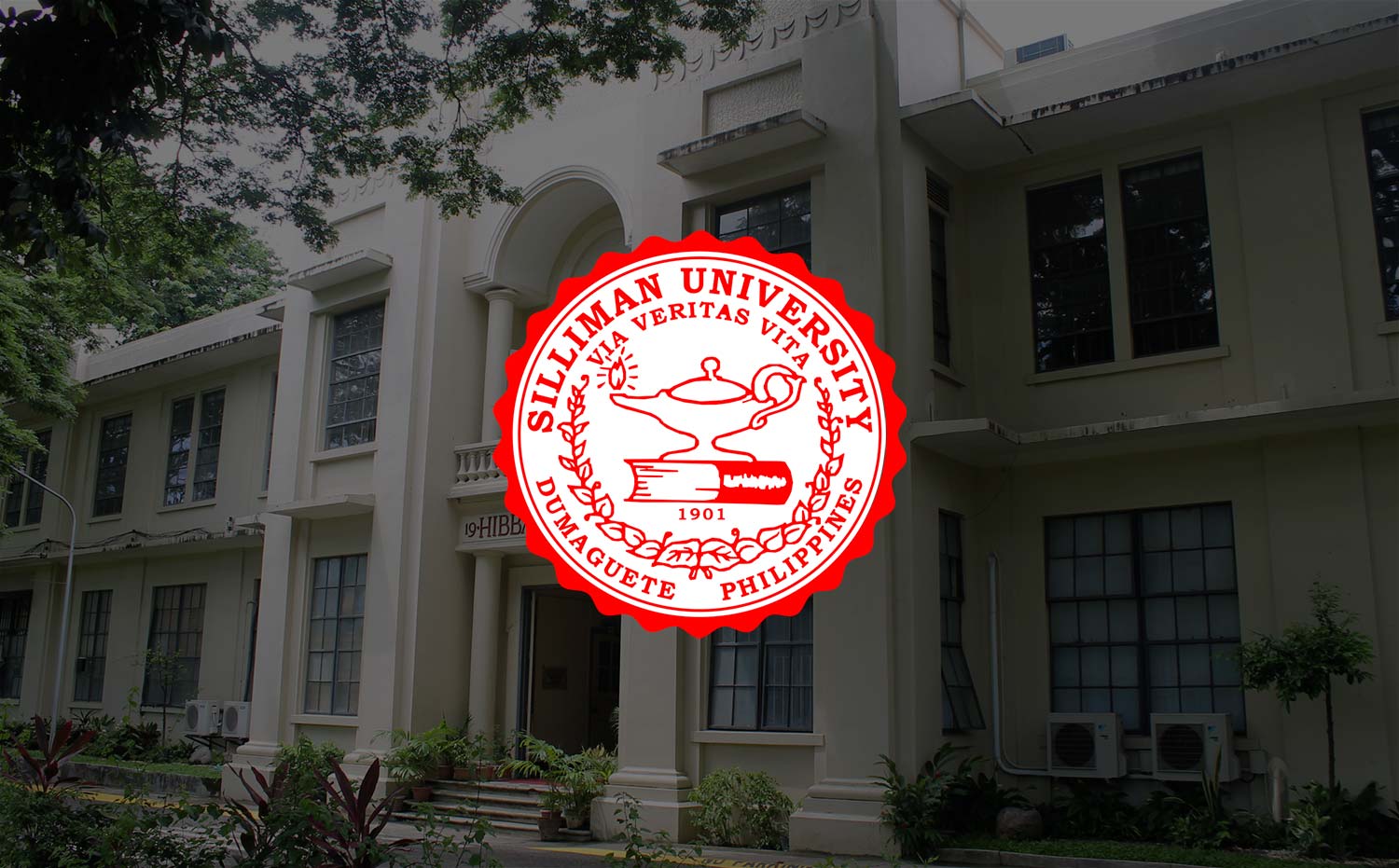 Righteous Path
The Righteous Path in our Faith
By Dr. Earl Jude Paul L. Cleope, Dean, College of Education & Supervising Dean, School of Basic Education
(A sermon on James 1:19-27 delivered on June 28, 2014 at Silliman University Church.)
"Common sense is like a deodorant . The people who need it most never use it."
In the state of our current affairs in government President Pnoy's mantra is the famous line "Daan na Matuwid". And I'd like to devle into this phrase in the context of our scripture reading.
In our society, there are a lot of pressures and challenges that tend to compromise our beliefs and our actions. Because of this, what is going on around us dictate how we act. The people who we are with dictate how we act. But in our text, James reminds us that the pressure to conform does not dictate how we act. Our belief in Jesus and His calling on our lives dictates how we act; therefore we should stop compromising with worldly values and behaviour and give ourselves wholly to the Lord.
James wants us to take the righteous path, and so he gives us some very specific directions to be practitioners who speak no evil and do no evil. James challenges us with three commands.
The first command flows out of verses 19-21 … but especially verse 21.
The first command is clear. James is calling us to accept and submit to his word. This presupposes the notion that we are already Christians and it is about looking at ourselves and realizing that our lives at times can be a contradiction.
How do we act when fellow believers are looking? What are we like when they are not looking? Indeed, due to pressures and in certain circumstances, the contradiction can happen. It is in this situation that James says "accept, welcome, and submit to God's word." And there are three manners you can use to make this welcoming process a lot easier.
One of those behaviors is found in verse 19 where James tells us to slow down, be quick to listen, slow to speak. Due to the daily hustle and bustle in life we are so used to doing everything in a rush. And there seems to be a feeling that "things seem to get in the way." And the same can happen in our relationship with God. The daily grind and our being busy blurs our ability to follow God's word.
The next behaviour we can use to accept God's Word more easily is to calm down and be slow to become angry, for a man's anger does not bring about the righteous life that God desires. It is difficult to communicate with an angry person. When we are angry, we are looking to get even and sometimes to get ahead. Anger is always a barrier to communication and they don't just break down communication between ourselves and others. They also break down our communication with God.
Sometimes a lot of things happen that will lead us to be angry with ourselves, the people around us, the world, and even with God ….especially when things around us go horribly wrong or expectations are not met or we don't get want we want or people don't think the way that you do …. These will cause resentment and bitterness. I guess you and I have encountered this kind of people who are angry at the world and who can't seem to appreciate what is good and positive in a person or in a situation.
God cannot speak to us when we hold these attitudes in our heart. We need to calm down so we can hear and listen.
Another behavior is to get rid of all moral filth and the evil which is so prevalent. Why? Because sin stops us from hearing God. The word for "filth" comes from the same Greek word which also means "ear wax" or in Cebuano "atuli" — which sounds like Italian to me. Just as we can't hear with our ears full of wax, so we can't receive God's word with our lives full of sin. So, if we are going to accept God's Word we need to be willing to identify the sins which we are holding and put them down. And, until we do, we will never be able to benefit fully from God's Word.
Let's move on to the command where James calls us to
Apply the Word. Do not merely listen to the Word … Do what it says … the man who looks intently into the perfect law … will be blessed in what he does.
A simple application here is by applying a difficult example and that is by using the Law of Physics. Inertia is a word we use when we talk about matter and movement. Basically, our idea of inertia goes back to Sir Issac Newton's first two laws of physics:
1. An object at rest tends to stay at rest.
2. An object in motion tends to stay in motion.
Inertia is the quality in matter (matter is anything you can touch) that lets it stay still if it is still, or keeps it moving if it is moving.
If you want to overcome inertia, you have to apply force. A force will make something that is still start to move, like flicking a wad of paper with a pencil will make it move. Also, force, due to resistance, will slow or stop something that is already moving. The wad of paper will be slowed by resistance made by rubbing up against the air it is passing through.
Interestingly, there are times when we take this scientific formula and apply it to the Scriptures. Our inertia is to read the Scriptures. The resistance is to not let it impact our lives
It might be good science, but it isn't good Biblical living. If we are constantly listening to the Word of God, but never putting it into action, we are deceiving ourselves.
Just like us using the mirror everyday since we were young and up to now. Years ago we would look into the mirror and see a fit young man or woman in the prime of his or her life. Today, if we don't really have a close look, we can still see a fit young man and woman in the prime of his or her life. That is the good thing about mirrors isn't it. It doesn't matter how old you get because you can still look at yourself and say that you look the same as you did 10 or 20 years ago and if you don't like what you see … you can always change the mirror.
But to use a mirror in that way is really a form of self-deception. When we look closely we will see the sprinkling of grey hair and the appearance of wrinkles. And there will definitely be signs of aging. That is not self-deception … it is reality. You're not 20 anymore … and you haven't been for some time.
Just like the mirror story, we can say that the Word of God is impacting our lives… we are Sillimanians, We are Christians, we love Jesus, We are nice people, We come to church, and We pray.
But how much is it impacting us really?
As maturing believers we should have the desire to allow God's Word to impact our lives far beyond the basics of the faith. What about the Word of God impacting us in other areas, especially through the vision of the Silliman Church?
In Worshipping? In Inspiring? In Serving and In Equipping?
We don't become a practitioner by only reading through our Bible and highlighting certain passages and writing notes. We become practitioners when: Our conversation with others is a highlight for them. And when we write ourselves into the lives of others.
We can look into a mirror and recognize that we have a dirty face, or that we need a hair cut, a shave, or a trip to the parlor or plastic surgeon – but the mirror is not much good to us if we don't actually do something about it.
And that brings us to our third command. Don't just accept and apply the Word. Be a person who also Activate the Word. What sort of activation is James looking for? Keep a tight rein on your tongue … or your religion is worthless.
Look after orphans and widows in distress. Keep yourself from being polluted by the world.
We should not be content to be faith spectators. Our goal is to be faith-filled people. Pure religion is not just about coming to church, learning the Scriptures, having a good devotional life, knowing the right response. These things are helpful, but they are not the sum total of Christianity.
Pure religion is action … discipleship in action. Pure religion will mean holding our tongue.
Our religion is worthless unless our tongue is kept on a tight rein. Not only are we to be slow to speak, we also need to control our speech. James knows that if we can learn to control our tongue, we can harness most of our other behaviour as well.
Pure Religion means understanding and Living the Core Values of Silliman Church that are:
Christ-Centered Everything we do as a congregation shall put Christ at the center and should be in accordance with His Spirit. (Colossians 3:17)
Biblically-Rooted We should be able to articulate the Biblical foundation of all the programs we pursue. (2 Timothy 3:16, 2 Peter 1:20-21)
Faith-Based Decisions and directions are based on our faith on the living God who is present and activate in the world through the Holy Spirit. (Matthew 17:19-20)
Fellowship-Oriented The joy of Christian living is felt not in isolation but in shared experiences within the community of faith. We intentionally seek fellowship through small groups and programs that provide opportunities for us to know each other deeply. (Acts 2:42)
Ministry-Directed 
We exist to serve. Just as Jesus, our Risen Lord came not to be served but o serve we live a life that minister to each other and to the world around us. We serve in name of our servant Lord. (Romans 12:5)
Pure religion results in following the righteous path in our faith. The mark of true spirituality is to keep ourselves from being polluted by the world. In other words, keep our lives clean. Keep gazing into the mirror of God's Word so that we will be a people with a pure heart and a clean mind. Allow God to protect us from all the garbage which comes our way.
Accept. Apply Activate.
Be encouraged knowing that our faithful actions change people.
Allow me to borrow at this point the 90/10 principle of Stephen Covey…WHAT IS THIS PRINCIPLE? … It says 10% of life is made up of what happens to you… 90% of life is decided by how you react.
WHAT THAT THIS MEANS?
We really have NO control over the 10% of what happens to us. The 90% is different because we determine the 90% HOW? By The Way we React. We do not let circumstances and people dictate us … we are guided by the righteous path of our faith … the faith that also warns us that like common sense… it's like the deodorant that the people who need it most never use….
Fellow believers in Christ .There are countless people who have been converted as a result of just watching the lives of Christians.
They see the peace they have in the face of a disaster.
They see the restraint they show when treated unjustly.
They see the forgiveness which is given in situations where no one else will.
They see the hope they have when everyone else has given up.
They see us. And they want to be like us – because they know something is missing.
The world is watching – and you can be an agent of change as a result.
We stand secure on the foundation and the righteous path which is given to us by a Saviour who says, "Never will I leave you. Never will I forsake you." You are safe in the hands of Jesus.
Apply that truth. Accept that truth. Activate that truth.
And then see what Jesus does through you.
Amen.
________________
References:
http://www.enteryourmind.com/the-9010-principle-by-stephen-covey/
http://www.qrg.northwestern.edu/projects/vss/docs/propulsion/2-what-is-inertia.html
http://www.sermoncentral.com/sermons/speak-no-evil-do-no-evil-allan-quak-sermon-on-bible-influence-161055.asp ( Adapted from the sermon of Pastor Allan Quak of Northside Evangelical Church )