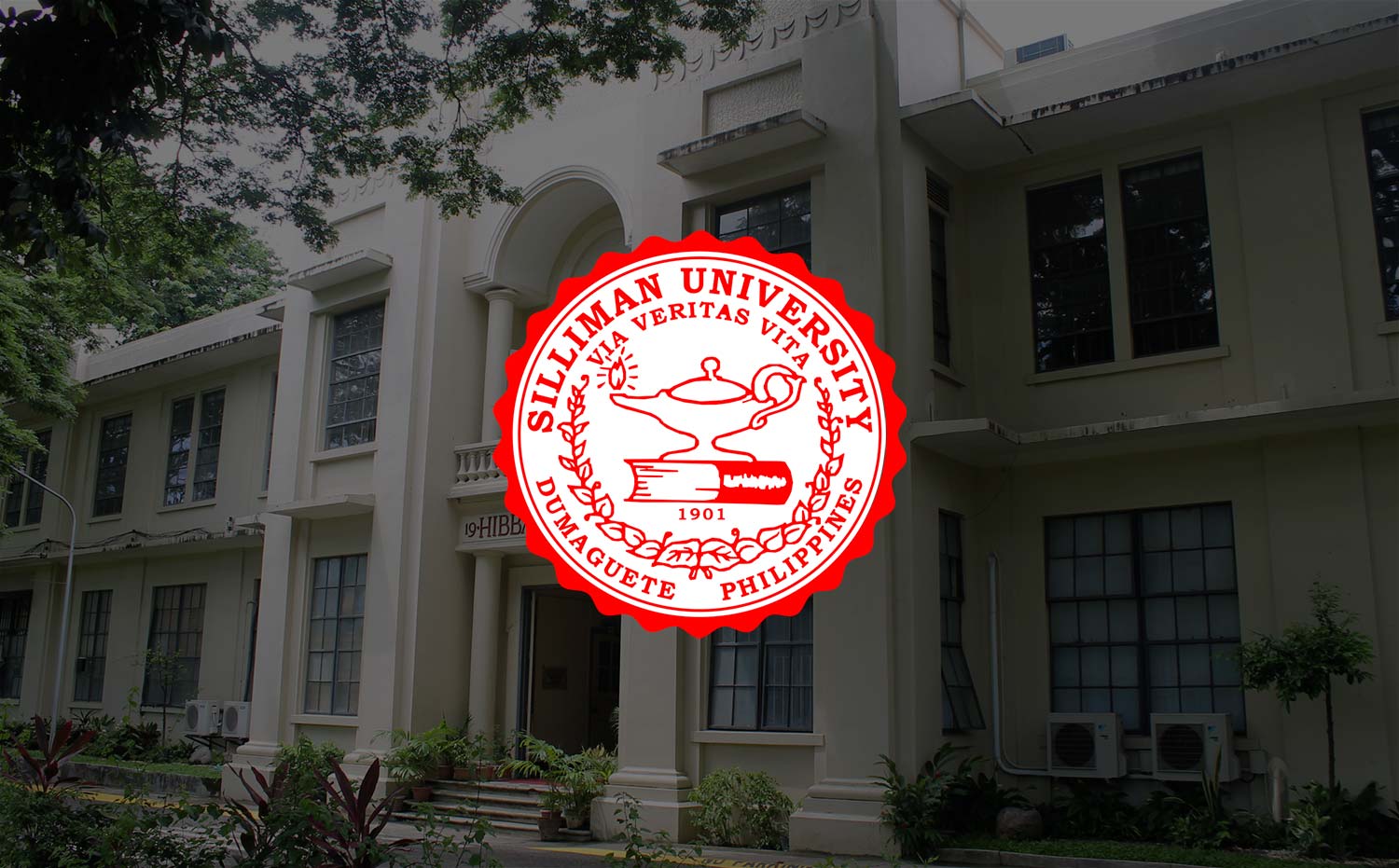 Asst. Prof. Sonia Antonia Panaguiton-Lumayag
This Waray from Borongan, Samar is now on her 30th year in Silliman University. For that long, she has mentored many generations of students who are now doctors, professors and scientists.
Asst. Prof. Sonia Antonia Panaguiton-Lumayag is a gentle spirit who doesn't limit her classroom lectures to biological concepts. She reaches out to her students in a mission to impart to them essential Christian principles that contribute to their greater appreciation of life and life forms.
As a child, Sonia enjoyed growing up in a community that embodied the beautiful harmony of rural life and growing urbanization. She was free-spirited like her childhood friends, never passing up an opportunity to play "jackstone" or give a shot at their favorite Filipino games of sudsud, piko and tubig-tubig.
She was raised in a Christian household, her Christian ministry starting at a young age. While in grade school, she was already assisting the Sunday school teachers at the United Church of Christ in the Philippines (UCCP) church in Borongan. By the time she stepped into high school, she was already a Sunday school teacher herself.
After graduating from high school, she packed her bags in 1967 and left Samar to enroll in Silliman University. Her vision was to become a medical doctor, and that was enough to motivate her to keep at bay the lures of home (Her family migrated to Dumaguete for good a year after on her second year in Silliman,). She enrolled in the Bachelor of Science in Pre-Medicine program, and stayed as a dormer at the Edna Bell Cottage.
The dream of becoming a doctor was strong in Sonia's heart until she discovered that while handling chemicals in one of her subjects that she was extremely allergic to formalin. That caused her to drop her plans of becoming a medical doctor. She shifted gears and was convinced to become a teacher of biology. Not wanting to waste the years that she had put herself through under her first program, she took up Bachelor of Science in Biology concurrently. She graduated from Silliman in 1971 with two degrees — Pre-Medicine and Biology.
Although equipped with two degrees already, she felt the need to the need for more backing. She pursued Education the school year immediately after graduation, but was unable to complete the degree of Master of Arts in Education.
Not one to lose hope, she focused instead on her desire to practice her profession. So she applied to a local university in Dumaguete and was accepted. There, she taught biology, chemistry and earth science for a year and a semester. She then transferred to Cagayan de Oro to accept an offer for her to teach at Xavier University for one school year.
While she had set her mind strong on becoming a teacher, she found her first few years of teaching quite uneventful. This brought her back again to Dumaguete in 1976. This time, to pursue yet another degree: Nursing. But while in her first year of Nursing studies, she was offered a teaching position at the Biology Department by its chairperson, the late Prof. Rodolfo Gonzales. It revived her interest in teaching; she accepted it and started teaching in the Department in 1977.
Aware of the requirements of the teaching profession, she pushed herself hard to finish two masters degree: Masters in Plant Pathology from the University of the Philippines in Los Baños in 1990, and Masters in Divinity from Silliman University in 1999.
While still completing her degree of Masters in Divinity, Pastor Lumayag, who was a dear friend of Sonia, introduced her to his brother Ferdinand. This encounter was void of any malice or hopes for marriage for Sonia, who was already 46 at the time. She had fully accepted the gift of being single as God's calling for her. But their paths crossed, and Sonia and Ferdinand's personalities complemented well that it led to a good friendship. This friendship, bound together by a common faith in Jesus Christ, grew steadily. A year after, they were officially a couple.
In January 1997, Sonia and Ferdinand tied the knot. That same year, in November, she gave birth to their only child, Doreen, who is now a first year Biology student at Silliman University.
Gracefully turning 65 this 21st of September, Sonia will be retiring by the end of this semester.
Describe yourself in three words.
Calm. Confident in God's care. Friendly.
What is your motto in life?
Obey God.
What makes you laugh?
I am easily entertained. I laugh at both the common and unusual things.
What makes you cry?
Inequalities in relationships, like cheating and pulling others down just to get ahead.
What's your favorite time of the day and why?
Evenings – because I'm more productive at night and I also get to rest as well.
What's your favorite day of the week and why?
Saturday – because I get to do things I love, apart from work.
What do you love doing when not working?
I enjoy doing household chores and reading.
What is your favorite hangout place in the University?
The Biology Department
What makes you blush?
I have gotten over that. I don't blush anymore because I've learned to control my emotions.
If you were an actress, who would you be?
Meryl Streep
Tell us a fact about yourself.
I am Waray.
What's your favorite game growing up?
Jackstone, "sudsud", "piko", "tubig-tubig"
What is your idea of a relaxing day?
No work
What one thing would people be interested to know about you?
I am a peace maker.
What song best describes the YOU and the life you have now?
The children's song "Jesus Loves Me"
What is the first thing you do right after waking up in the morning?
Pray.
What's your idea of a family?
A family is a group of people who come together, related biologically, and held together by God's love.