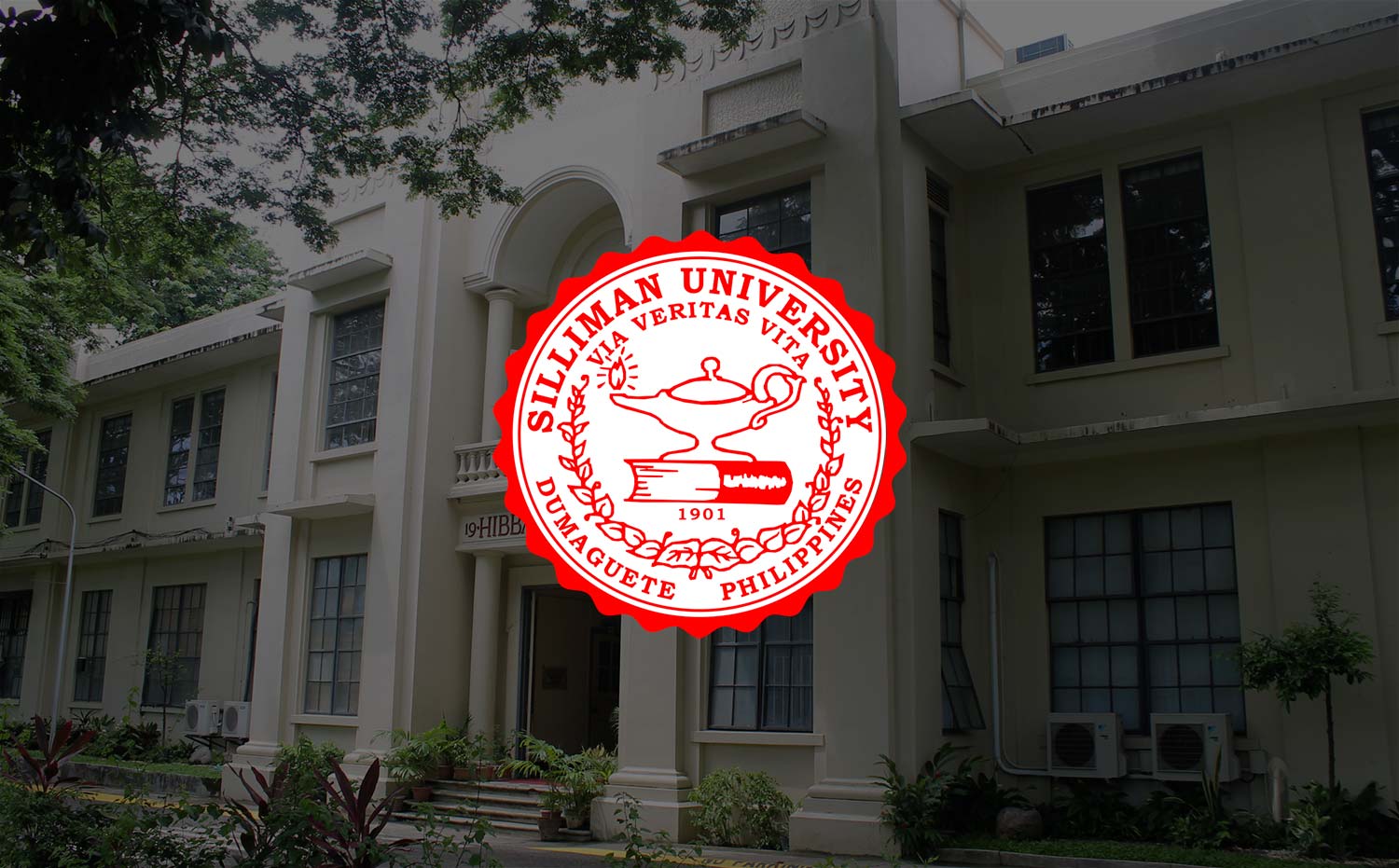 Mrs. Isabel Sinamban-Mariño
Unlike most kids today, she grew up in a time when the outskirts of the city had no electric power and the only means of transportation was a cart pulled by a carabao. Unlike most kids back then, she didn't enjoy a childhood of fun and games. This is the story of Mrs. Isabel-Mariño, the Acquisitions Librarian whose office is located at the third floor of the Robert B. and Metta J. Silliman Library.
Born and raised in Dumaguete, Isabel is the sixth of eight children. When she was in grade two, she was taken in by three aunts who lived in their ancestral home in Barangay Camanjac to give her a better chance at a good and stable education, and also for her to help care for her grandmother.
At such a young age, she was taught that she needed to work so that she could eat. Everything she ate, she had planted. Isabel learned to grow corn, sweet potatoes and bananas, among others. While other kids played, she tilled the ground, milled corn by hand, fed the chickens and grazed the cow. True enough, life was hard.
When she had the chance to play with other kids, she enjoyed a good game of "takyan." This is a traditional Filipino game played with a bundle of rubber bands skillfully juggled using a foot or a leg. The only time she could play though was when classes ended early. By 5PM, she'd be running home to do more household chores.
Throughout her elementary and high school years, this was the life she lived.
For her high school education, Isabel was sent to study at the Dumaguete Cathedral College (now Colegio de Santa Catalina de Alejandria or COSCA). It was there that she developed an admiration for the nursing profession as she watched dainty young ladies strut their classy white uniforms with caps pinned to their neat hair buns, as they moved in and out of the hospital nearby.
This dream died painfully upon her aunts' refusal to pay for her nursing education. Instead, she was told to pursue a career in teaching, following in the footsteps of one of her aunts.
In 1982, just as Isabel was about to enter college, the biggest fire in the city's history burned portions of the Cathedral along with all its school records. Isabel had no choice but to spend her first semester in the same school. With her course decided for her, she enrolled in the Bachelor of Science in Secondary Education program there.
By the second semester, she transferred to St. Paul College (now St. Paul University Dumaguete), where she took up the course Bachelor of Science in Elementary Education. This resulted from her unarticulated appointment as nanny of her aunt's kids who were studying at that same school for their elementary education.
Isabel later decided to return home to her family who lived in Miciano Road. She then enrolled in Silliman as an AB Political Science student in 1983. The tuition fee at the time was only 800 pesos per semester. She realized she could pay off the full amount by working as a student assistant. So she did what she had to. She applied as a student assistant and was assigned to work at the Main Library, earning a peso and fifty centavos per hour.
It was there that she met Mrs. Lorna T. Yso, who was the head Cataloger at that time. With Mrs. Yso's encouragement and mentoring, Isabel shifted to Bachelor of Science in Education Major in Library Science, with minor in Social Studies, by the second semester of her freshman year.
When tuition increased, she realized that her honoraria as a student assistant in the Library were no longer enough. Isabel sought other ways to defer the expenses. With the help of a guidance counselor, she was granted a scholarship. In 1987, she finally obtained her degree.
A month after graduation, Isabel was immediately offered a librarian post at St. Joseph Seminary in Sibulan. She accepted the job and stayed there for a few months, until she was informed of an urgent need for a cataloger at the Silliman University Main Library. Isabel left St. Joseph in February of 1988 and began work in the University in March that same year.
She served 14 years doing the Catalogues before she was assigned to her current post at the Acquisitions Department in 2002 – the same year when she completed her degree of Master in Science in Library Science in Cebu. On top of her full-time role in the Library, she also now teaches Library Science part-time at the College of Education.
In 1990, Isabel married Eduard, a man whom she knows since college. Eduard was the boy next door –both literally and figuratively – who grew close to her family, especially to Isabel's mother. Her mother's approval of Eduard and Eduard's fear of the Lord were good signs for Isabel. They are now blessed with two daughters: Leslie, who works as a nurse at the Silliman University Medical Center, and Lorena, a first year student taking up Civil Engineering in the University.
Describe yourself in three words.
Friendly. Cheerful. Charming.
What is your motto in life?
Trust in the Lord always.
What makes you laugh?
I laugh at just about anything because I like taking the lighter side of life. Laughter is my way of de-stressing.
What makes you cry?
Sickness and problems in the family
What's your favorite time of the day and why?
Evenings – because I'm at home with my family by then and that's also when I get to rest.
What's your favorite day of the week and why?
Saturday – because I get to sleep longer and wake up at noon.
What do you love doing when not working?
I enjoy doing household chores and watching TV.
What is your favorite hangout place in the University?
The Library
What makes you blush?
I blush when I'm embarrassed.
If you were an actress, who would you be?
Kim Chiu
Tell us a fact about yourself.
I enjoy making people laugh.
What's your favorite game growing up?
"Takyan"
What is your idea of a relaxing day?
A day without work, spent with family
What one thing would people be interested to know about you?
I know a lot about farming.
What song best describes the YOU and the life you have now?
I don't pay much attention to the lyrics of songs anymore, but I love the songs of Adele.
What is the first thing you do right after waking up in the morning?
Pray.
What's your idea of a family?
A family is a group of people who is happy with each other's company.