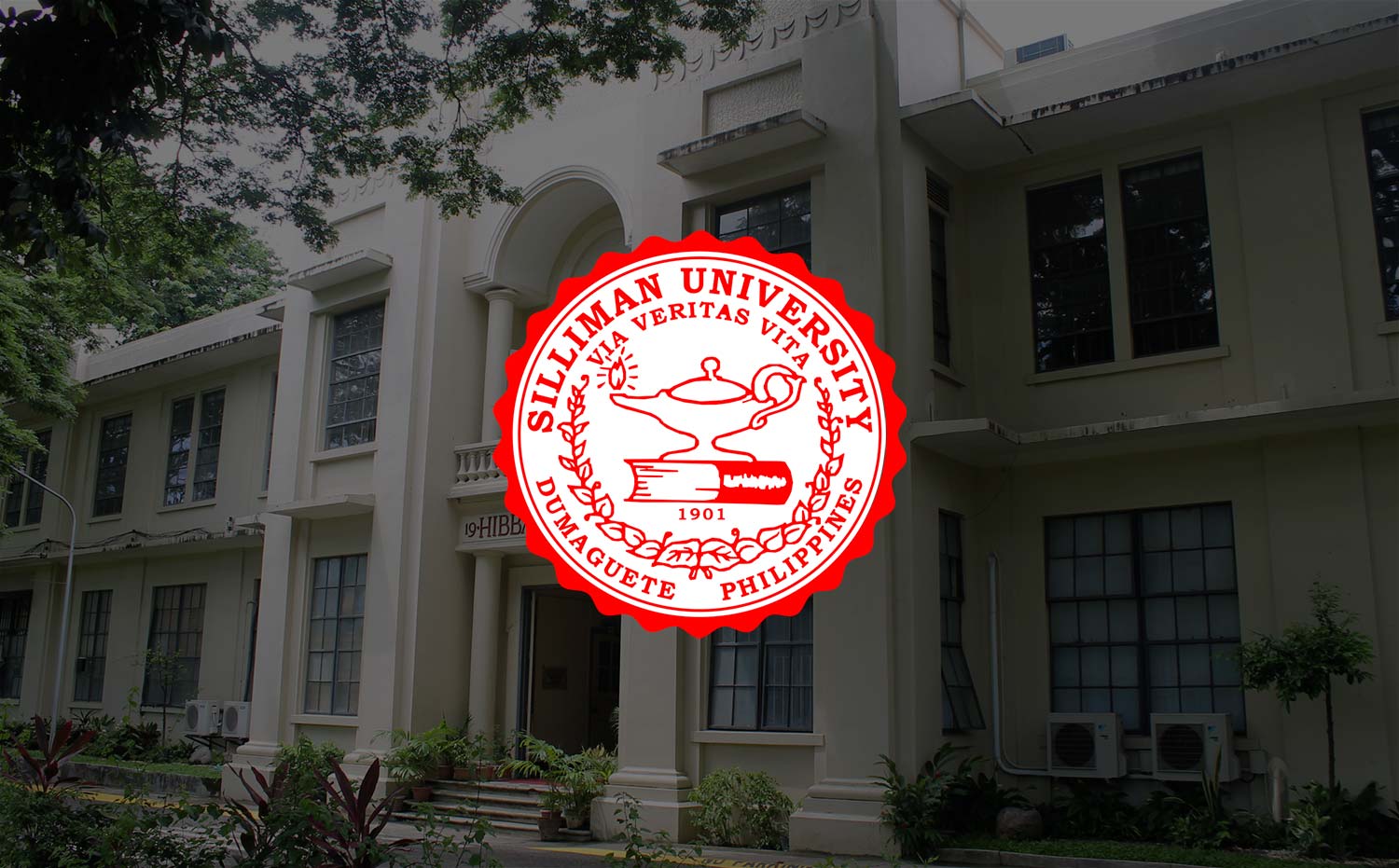 Asst. Prof. Sonia B. SyGaco
This strong-willed woman with an infectious passion for service is known for nurturing and molding learners to be leaders. Mrs. Sonia B. SyGaco of the Speech and Theater Arts Department is an educator with a vision and a humble interest to help.
Born and raised in this beautiful bayside city, Sonia grew up as the eldest sister to two younger siblings. When she was six, and her brother just a few months old, she lost her father to a car accident. It was at that point that Sonia realized just how strong her mother was. On her own, with an infant in one arm, and young Sonia with her sister on the other, she provided for their needs.
Early in her childhood, Sonia was like most kids who enjoyed playing traditional Filipino games with neighborhood kids. But this changed dramatically in her third grade when she got her hands on her first Nancy Drew book. As young Sonia flipped through the pages, she discovered the magical world of reading. Even with her eyes fixed on the printed words, the scenes were so vivid in her mind. "It was like watching a movie in my head," she said. Sonia could not will herself to put the book down, and so she finished her first book in one sitting.
Since then, she would spend her free hours with her nose stuck in a book. She devoured books at a rate of two per night. Her childhood was colored with the adventures of Nancy Drew, the Hardy Boys, the Happy Hollisters and many other popular serialized books. By the time she reached high school, she also progressed from reading these mystery series books to indulge in classic romance novels.
Her love for reading soon gave birth to her dream of becoming an author. When she graduated from high school, Sonia became more aware of her skill in conceptualizing creative ideas. This led her to pursue a course that would allow her to write for advertising. In 1989, she enrolled in the University's Bachelor in Mass Communication program.
As an insomniac, Sonia had been warned against extra-curricular activities. However, in a weird twist of events during her first year in college, she innocently stepped into the Rotary club's meeting for the election of new officers. Because she was the only Mass Communication student, she was immediately elected and voted by the group as their Public Relations Officer. When it finally dawned on her that there was no turning back from this responsibility, Sonia embraced the challenge and excelled at it.
Her leadership skills did not go unnoticed and so many other opportunities opened up for her. She was concurrently a Student Government representative and a writer for the Weekly Sillimanian. From her freshman year to her senior year, Sonia had been involved in about 30 organizations and committees. It wasn't a surprise then that on her graduation year she was a recipient of multiple awards, namely the Ten Outstanding Students of the Philippines, Jollibee Gawad Lampara, YMCA Outstanding Student, and Silliman University's Leadership Award.
Sonia did not allow her commitment to extra-curricular activities to be a distraction from her studies. She was a consistent honor student and in 1993, graduated magna cum laude.
Immediately after graduation, Sonia explored the corporate world in Manila and landed a job with Sterling Greeting Cards as an inspirational writer. She did not stay long with the company as she was overwhelmed by the pressure to adjust to the unfamiliar ways of the metropolitan city and her work environment wasn't helping as well. She then took a job at the Congress of the Philippines as a legislative writer. After a year, she left the post. The technical language of legal writing was too restrictive for Sonia's artistic personality.
Daring to break her timid character,she then entered the world of sales and marketing through Pfizer Pharmaceuticals and two years later, with Smart Communications.
In 1996, while an employee at Smart, Sonia met Paul SyGaco, one of their dealers. She shares, "I immediately knew that I would marry him." Like soul mates, the two had a deep and natural synergy. A few years later, in 2001, they tied the knot. Their marriage was blessed with a son, Keanu, who is now on his seventh grade.
After two years of working with Smart, Sonia joined Paul in his business named TCA Cellphones and Accessories, the first of its kind in the city. Ten years later, the business died a natural death. Sonia was now a housewife, with the luxury of free hours. Much of this time was spent on reflection. This reminded Sonia of her dream to become a writer and it wasn't long before she finally took her thoughts to words on paper, producing a short story titled "Writing for Lost Time."
This article was to become her first published work, through the Philippine Free Press in October 2008, and it also landed her a spot for the Iligan National Writers Workshop. Though her husband voted against it initially, Sonia was able to convince him to change his mind.
The workshop revealed how much more she needed to learn and understand to become a better writer. Committed to pursue growth in her writing skills, she immediately enrolled for a master's degree in Creative Writing in the University and completed it in 2009. She then took a teaching position at Foundation University before an opportunity to work in Silliman opened up a year later.
In 2010, she was accepted at the College of Performing and Visual Arts to teach Speech classes. That same year she was among the winners of the "My Favorite Book Contest" sponsored by the National Bookstore.
Sonia also won second place in the Dark Blue Southern Seas poetry division and was a finalist in the 2013 International Haiku Copoloveri in Italy. She managed two books: "David's Slingshot" by US-based urban planner Dr. Efren Padilla, and "Ills Outweigh Thrills, Seven Deadly Sins in Teaching" by Dave Saceda. To date, she is the author of two published books: a short story collection titled "Tales from the Wordsmith" published by Great Books Publishing, and a poetry collection titled "Seventeen Syllables of Love" available at Amazon. She also co-authored the textbook "Communication in the Changing Times" which is being used for the University's Speech classes.
At present, Sonia is pursuing her doctoral degree major in English Language Studies. She also serves as the marketing officer of Silliman University's Cultural Affairs Committee, the National Writers Workshop, and Edilberto and Edith Tiempo Creative Writing Center.
Describe yourself in three words.
Kind.Generous.Leader.

What is your motto in life?
Seize the day.
What makes you laugh?
My family and the future make me happy

What makes you cry?
Circumstances where I am paralyzed and cornered.
What's your favorite time of the day and why?
Evenings – because that's when ideas kick in.
What's your favorite day of the week and why?
Saturday – because there's no work and no classes.
What do you love doing when not working?
Sleep
What is your favorite hangout place in the University?
American Studies and Resource Center (ASRC)
What makes you blush?
I am embarrassed when people praise me.
If you were an actress, who would you be?
Audrey Hepburn – I love the way she dresses.
Tell us a fact about yourself.
I mentor and coach students
What's your favorite game growing up?
I don't have a particular favorite game as a child because I spent most of my time reading books.
What is your idea of a relaxing day?
Being lazy, without problems, eating halo-halo while watching a movie with my family
What one thing would people be interested to know about you?
My humility
What song best describes the YOU and the life you have now?
"Times of Your Life" by Paul Anka
What is the first thing you do right after waking up in the morning?
I check my phone for messages.
What's your idea of a family?
A group of people who understand each other and accept who they are.