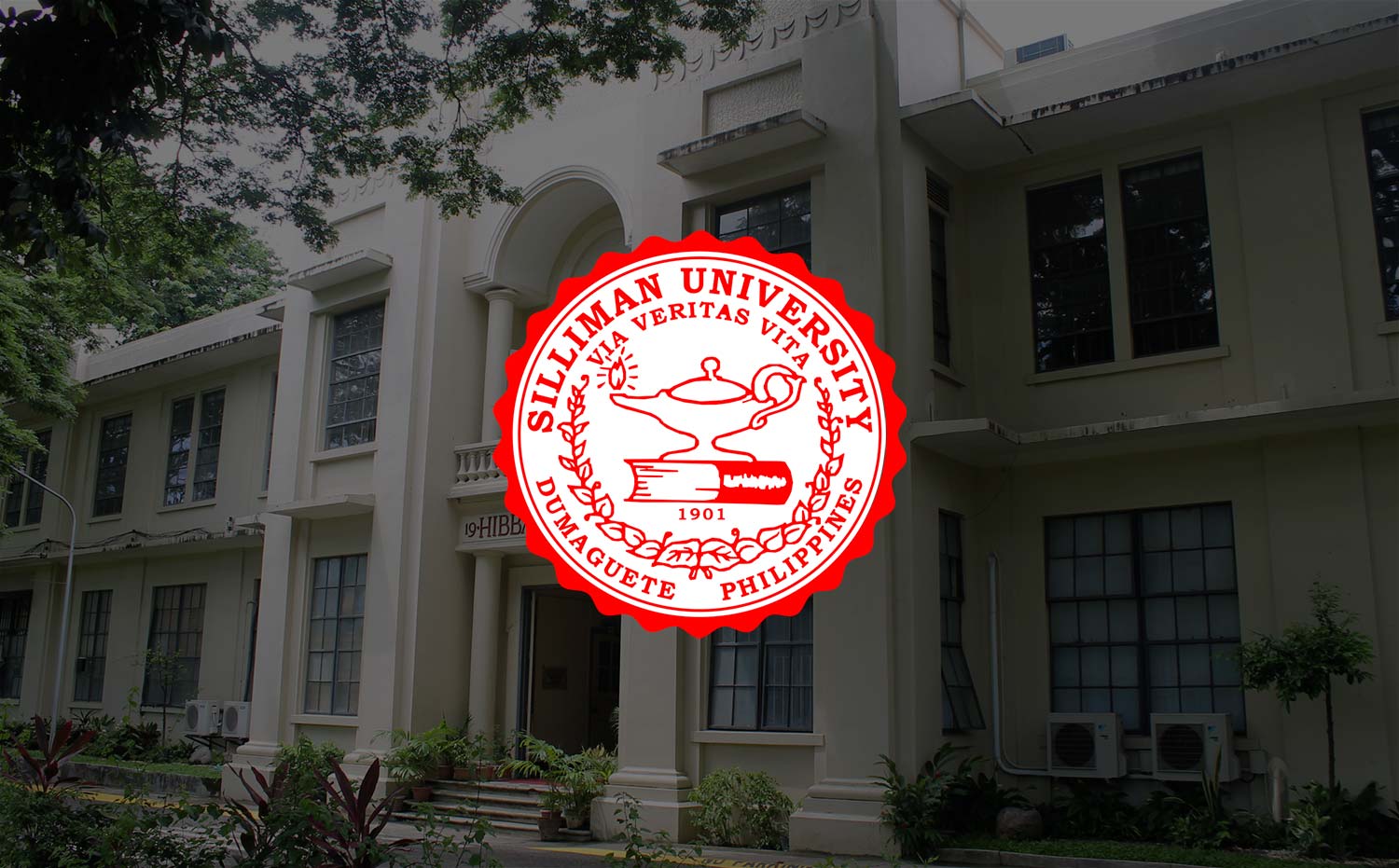 Mrs. Riza Moreno-Guarin
Calm, motherly and hardworking – three words that describe a woman with a strong personality.
Ms Rizalina Moreno-Guarin, a staff at the Office o the Vice President for Development, shared that she inherited the calmness from her mother, Sars, who was a popular hairdresser. Riza, as she is fondly called, can easily be that epitome of grace under pressure.
Riza spent her scholastic years all in Silliman University. Being able to study in Silliman for free was among the perks that she enjoyed being a daughter ofa University personnel – one that she keeps close to heart with much gratitude. Her father, Rogelio Moreno, worked at the Silliman Press until retirement in 1998. The same privilege of tuition subsidy was also availed of by her siblings, all of whom are now professionals in the United States. Her elder sisters Ruella and Rachel are nurses, while their youngest, Rogelio Jr., is a computer analyst.
Working in Silliman, Riza shares is her own modest way of giving back to Silliman for the benefits that she and her siblings had enjoyed. And so when she graduated with a degree in Management in 1994, it was almost natural for her to be drawn to an opportunity for her to work as a staff at the Buildings and Grounds Department. Her warm personality and inclination towards service paved the way for her to easily blend in at a Department which used to be dominated by men.
Away from work, Riza was also active in the community. This became a venue where she not only met people from different socioeconomic backgrounds but also the man that she has since 1998 officially devoted her life to. She met Emilito while they were both in the Sangguniang Kabataan, although belonging to different areas. Their common passion for youth empowerment made their paths cross, and later, they grew love for each other.
Some six years after their marriage, Riza decided to pursue a second course, Nursing, in Silliman. In order for her to focus on her studies, she decided to leave work. This was the period in her life which she considered her toughest. Not only did she have readings and clinical work to attend to, she was also a wife and a mother rolled into one. But in hindsight, the experience made her more tenacious and resilient. She looks back with a smile, convinced that what she had gone through allowed her to mature and become a better person.
After passing the Nurse Licensure Exam, Riza worked as a volunteer nurse at the Valencia Rural Health Unit and the Negros Oriental Provincial Hospital from 2008 to 2009. While a licensed nurse, she was unable to take care of her mother who was ill with cancer. Her mother was being treated for cancer in the United States, and her inability to be with her physically until she passed away continues to make her
regret. But what she was unable to do for her mother, she does her best to make up by taking care of her father who spends equal time in the Philippines and in the United States where her siblings are. She considers her father a great source of inspiration for her, in the same way that her husband and daughters drive her to be the best in all that she does.
Riza enjoys the company of her family and friends who share her interest in sports, especially volleyball where she excelled from elementary to college. She was volleyball varsity player since she was in her fifth grade.
When there was an opportunity for her to return to Silliman sometime 2011, now as a staff assigned to the Institutional Advancement Officer then later to the Office of the Vice President for Development, she grabbed it. Riza doubles as the nurse in the Leopoldo T. Administration Hall, being called on when someone isn't feeling well or needs to have his or her blood pressure checked.
As a self-confessed disciplinarian, Riza wants her three daughters, Stephanie Rizz, Sherika Mariz and Shaira Meriz, to be selfless and to live a life of integrity and honesty. She also hopes for them to grow good relationships with their peers.
"Genuine happiness comes from being at peace with our fellowmen," shares Riza who says she lives now a carefree and stress-free life.
Describe yourself in three words.
Calm. Hardworking. Motherly.
What is your mantra in life?
"Grace under pressure"
What makes you laugh/cry?
I cry when I remember my mom. I laugh at simple jokes.
What's your favorite time/day of the week and why?
Weekends and early mornings.
What do you love doing when not working?
Gardening. Doing household chores. Exercising
What is your favorite hangout place in the University?
Gymnasium
What makes you blush?
Jokes that I can't handle.
If you were an actor/actress, who would you be?
Lea Salonga
Tell us a fact about yourself?
I can cook.
What's your favorite game growing up?
"Tayokok" or any ball games.
What is your idea of a relaxing day?
Nothing to work on. Enjoying time with family at the beach.
What one thing would people be interested to know about you?
I have special skills in haircutting, cooking and sewing.
What song best describes the YOU and the life you have now?
Songs from the Carpenters, especially "Yesterday Once More"
What is the first thing you do right after waking up in the morning?
Cook breakfast, clean the house and water the plants.
What's your idea of a family?
A group of people sharing common interests, helping each other to achieve a good common future. It is one where everyone cares for each other and works towards making eveybody happy.