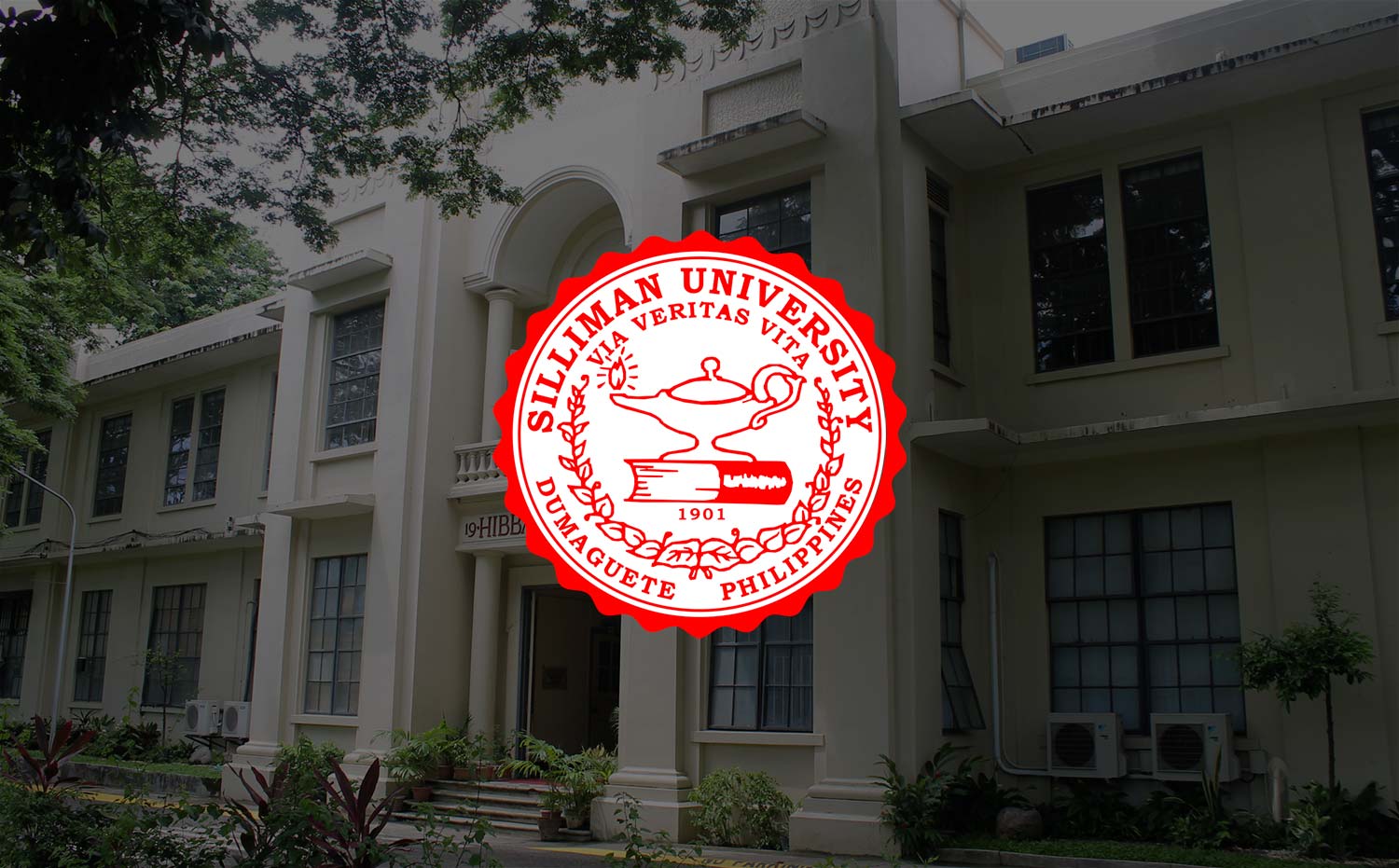 Mrs. Anabelle P. Azuelo
A mother's heart is not created upon the birth of a child. It is born out of a woman's inherent desire to care for others.
Women like Mrs. Anabelle Pascual-Azuelo, the secretary at the College of Computer Studies, are living testimonies to this. She is a mother in every sense of the word, despite not having kids of her own.
Anabelle is originally from Cebu, born as the eldest child to a family with four children. When she was about six years old, Anabelle and her family migrated to Dumaguete because of a job opportunity which opened up for her father.
She enjoyed a typical Filipino childhood, filled with wonderful memories of playing old favorites, like "takyan", "shatong" and "bulan-bulan", with other kids in the neighborhood. But Anabelle's fondness for these games did not get in the way of her academic responsibilities. Her school records for both her elementary and high school education were marked with diligence.
After completing her secondary education at Negros Oriental High School, she received a scholarship offer from another university in Dumaguete because of her academic honors. Anabelle, however, respectfully declined this because she was committed to study college in Silliman.
Anabelle was always passionate about the Sciences. At first she wanted to take up pharmacy or chemical engineering in college. But because these courses were not available in Silliman, she decided to pursue her mother's unfulfilled dream of being an accountant. This, of course, was not without her mother's insistent prodding.
In 1980, Anabelle enrolled in the University's Accountancy program on a scholarship that covered a significant part of her of tuition. By the time she was in her sophomore year, she thought of helping her parents pay for the remaining amount of her tuition and school fees. She worked as a student assistant at the College of Business Administration. Because she committed all her free time to being a student assistant, Anabelle managed to settle all her payables by December of every year. This enabled her to enjoy what was left of her student wages for the remaining months until the end of every school year.
Like most student assistants, Anabelle successfully juggled her classes with work duties, landing her a spot on the Dean's List and Honors roll. This she maintained until she entered her junior year when she needed to take up her major subjects. It was a point in her life that she recalls with mixed emotions.
She shares about her first chapter exam. She experienced cold sweat and the room appeared to be spinning. Her nervousness consumed her. She felt sick midway into the exam that she always excused herself from that session several times. Her many and extended visits to the comfort room cost her much needed time in solving the test problems. When time was up, she could hardly shout success!
When the exam papers were given back a few days after, she received an "F" — her first. This caused her so much anxiety that whenever she was reminded of this experience, she would cry. She was too discouraged to be active in class, disappointed at her performance for she always thought she was a good student. At the end of that semester, Anabelle did not meet the grade requirement to move on to a higher subject in accountancy. She was in a dilemma: retake the subject and graduate late or shift. The passion was strong. She gave the subject another shot.

Unfortunately, after going through the same subject for the second time, it simply did not work between Anabelle and Accountancy. She knew she now needed to shift. Management, it was. In 1985, she graduated with a degree in Management.
By graduation time, she learned of a vacant position in her home college. She applied and was accepted as Office Assistant then promoted to College Secretary.
In 1990, Anabelle was offered to teach part-time in the college due to an urgent need to fill in for one Business Sec teacher who was on indefinite leave. She found herself having to manage a full-time job as College Secretary during the day and teaching part-time after 5PM.
Things would start to veer away from all-work for Anabelle the year after. She met a charming young bachelor in their local church. Harim Azuelo was supervising the construction of a building for their local congregation. The two became good friends and soon, that friendship blossomed into romance. But their relationship would be tested. Harim needed to return to his hometown, Bacolod. It did not come as pleasant news to Anabelle, but both of them felt strongly about their relationship. They kept the communication lines open and endured a long-distance relationship for seven long years. In 1998, they put a stop to it. They thought that it was high time for them to finally get married. In 1998, they tied the knot.
That same year, Anabelle officially became a full-time teacher. This prompted her to begin working on her master's. On a scholarship from the Fund Assistance for Private Education, she pursued a Master in Business Education at the University of San Jose Recoletos in Cebu. The program was a perfect to her schedule; classes were only held during summer. By 2000, Anabelle was already in her thesis writing stage.
But four painful events that took place a year after the other in the life of Anabelle would stall her completion of her master's degree. First, she met an accident when, while driving home, two men riding in tandem snatched her bag, causing her to lose balance and sustain serious injuries that needed three months to fully heal. A year after that accident, she had a miscarriage at 2 months and another one, a year later, at seven weeks. Later, she learned that her father was diagnosed with cancer. When her father passed away, she was left to see after the needs of her mother until today.
When the University strictly enforced the requirement of at least a master's degree for all its faculty, in compliance with regulations from the Commission on Higher Education, Anabelle decided to shift back to being a college secretary, a position that saw her grow and mature and one that she has learned to embrace.
At this point in her life, Anabelle simply wishes to grow old with her husband Harim, under the grace and mercy of God.
Describe yourself in three words.
Simple. (slightly) Introverted. Family-oriented.
What is your motto in life?
Serve God and the family He has given you.
What makes you laugh?
Just about anything. Laughing comes easy to me.
What makes you cry?
That helpless feeling when you want to do something to help but you can't.
What's your favorite time of the day and why?
After lunch, because it's siesta time.
What's your favorite day of the week and why?
Weekends, because I get to spend more time with family.
What do you love doing when not working?
Watch TV or cook.
What's your favorite hangout place in the University?
None in particular. I usually go home when I have free time.
What makes you blush?
When I'm hurt, especially when I get the blame for something I did not do.
If you were an actress, who would you be?
No one in particular. I don't really idolize any actress.
Tell us a fact about yourself.
I am the eldest child.
What's your favorite game growing up?
"Takyan", "shatong" and "bulan-bulan"
What's your idea of a relaxing day?
Sitting in front of the television, with my legs stretched out and elevated comfortably, while I munch on some snack items.
What one thing would people be interested to know about you?
My experience as an Accountancy student.
What song best describes the YOU and the life you have now?
"All of me," but not the one by John Legend. There is an old wedding song of the same title.
What is the first thing you do after waking up in the morning?
Pray.
What's your idea of family?
A complete unit of people bound by love for each other, in both good and bad times.