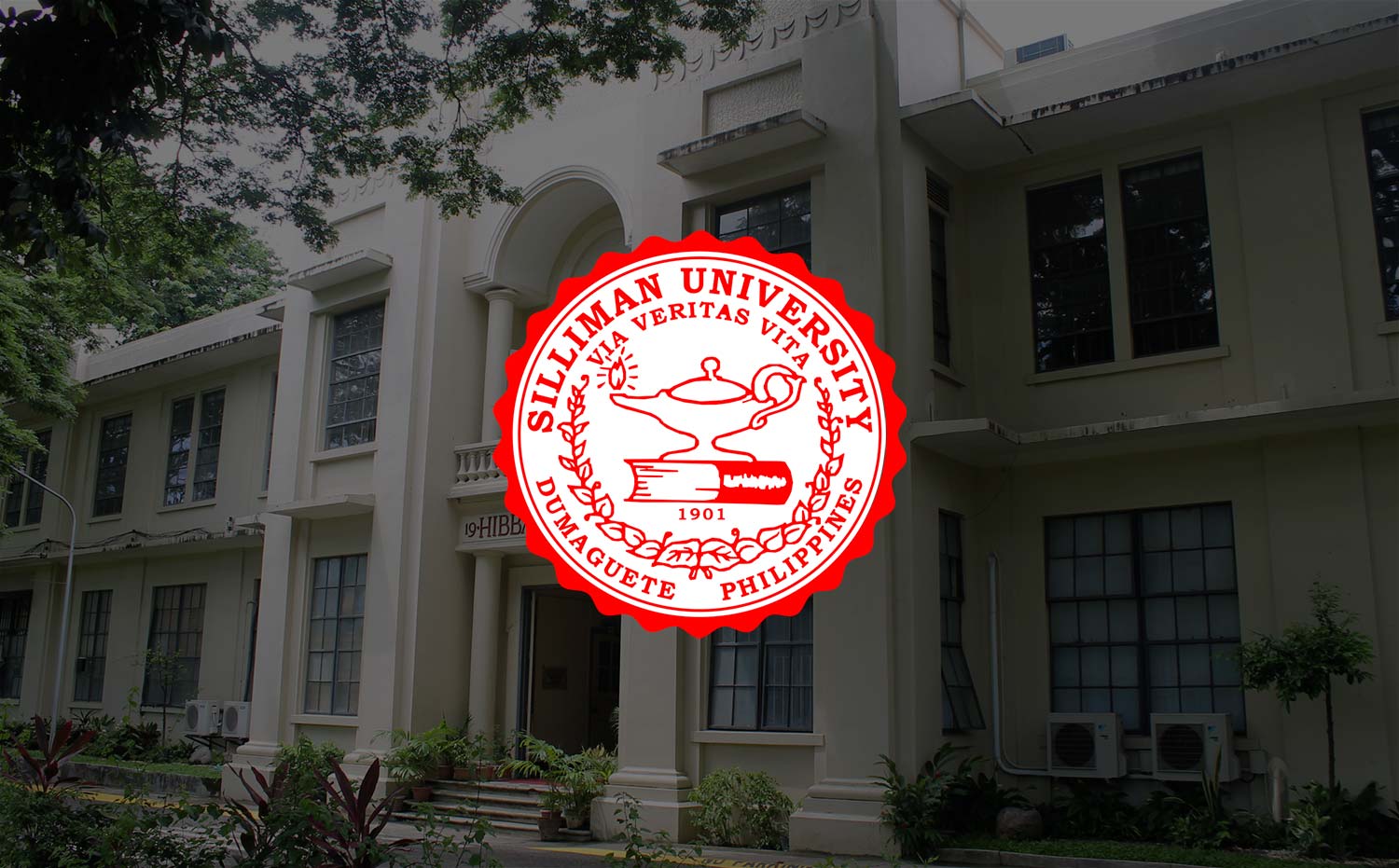 Rev. Pia Reflects on Hebrew Bible at Summer Graduation
Rev. Jonathan Pia, Minister to the Parish of the Silliman University Church, was the speaker at the 2nd Summer School Baccalaureate and Commencement held May 15.
There were 65 students who obtained their undergraduate, graduate and post-graduate degrees in the summer term of school year 2010-2011.
A Sillimanian, Rev. Pia graduated from the Divinity School with degrees of Bachelor of Theology in 1966 and Masters of Divinity in 1972. He served as a pastor of the United Church of Christ in the Philippines and as a teacher in various church-related schools. After serving churches in the Philippines and the United States as pastor for 40 years, he retired last December 2005 and came back to the Philippines. He served as the Interim senior pastor of Silliman University Church and after a year served as a Senior Pastor of the Cagayan United Church of Christ in the Philippines. He was appointed Minister of the Parish of the Silliman University Church in June 2010.
The following is Rev. Pia's speech:
CROSSING TO A LAND OF HILLS AND VALLEYS
Text: Deuteronomy 11:8-15; Hebrews 12: 1-6
Today we come to honor our graduates through this Baccalaureate Service and Commencement Exercises. To you graduates, you have come this far and are now ready to move on to the next stage in life. We also honor today the parents, the teachers and administrators of this university. They, too, have made sacrifices so that this milestone would be possible for the graduates.
Our lesson for today is from
the Hebrew Bible which is known to us as the Old Testament. The children of Israel are nearing the Promised Land. Moses, who is not going to finish the journey with them, is preparing them by giving them their final marching orders. There are certain principles in life that we can draw from Moses' instructions which will help as you begin your journey into the Promised Land of adulthood and the workplace, which is full of challenges and joys.
I
First of all, Moses tells the people, remember the commandments. Actually, he is a little more emphatic. He says, "Therefore shall you keep ALL the commandments which I command you this day, that you may be strong . . ." Keep ALL the commandments . . . That is a good advice whether we are graduating from college, or preparing for the Board Exams, or preparing to start a family, or entering the workplace or nearing retirement. If you want to stay strong in this world, make a commitment now to keep the commandments.
Guy Kawasaki, a successful business person, a successful writer and speaker, in one of his speeches said, "Obey the Absolutes." As you grow older, you will find that things change from absolute to relative. When you were very young, it was absolutely wrong to lie, cheat, or steal. As you get older, and particularly when you enter the workforce, you will be tempted by the "system" to think in relative terms. "I didn't cheat as much on my taxes as my partner."
"Oh, I just got a few pencils from the company." "I just have a few snorts of cocaine." "I don't pad my expense reports as much as the others … " "I just received a few pesos to facilitate the papers."
And just what Moses said, "Keep all the commandments." He did not say "sometimes." If you never lie, cheat, or steal, you will never have to remember who you lied to, how you cheated, and what you stole. These are not the ten suggestions or the ten friendly reminders. These are commandments from a just and loving God. This is how you shall live.
II
Secondly, Moses told the people "For the land, which you go to possess, is not as the land of Egypt, out of which you came, where you sow seed, and water it with your feet, as a garden of herbs. But the land, which you go to possess is a land of hills and valleys … "Today, you are on top of the world. You are graduating from Silliman University. That means you have submitted all your papers, passed all the exams, and now you are going to receive a piece of paper saying that you have finished all the requirements. And maybe at this point in time you feel that you can handle whatever comes your way.
Well, we rejoice with you in your accomplishments. But take note that your journey will take you through hills and valleys. Life will not be easy all the time.
I am sure you have heard or even sang "The Eensy-Weensy Spider." It says, "The eensy-weensy spider climbed up the water spout. Down came the rain and washed the spider out. Out came
the sun and dried up all the rain. And the eensy-weensy spider climbed up the spout again." There will be times when everything is running smoothly. But then, rain will come …which all won't be "showers of blessing." And all the Doppler Radar in the world won't alert you to their arrival. When they come, they will interrupt your life, they will pull you down and they will make you look at life differently. Such rain will come in the form of: a boss you cannot please even though how much you try; a job you are not happy, but you have to take it for you need the money; a diagnosis you cannot dodge; a biopsy that won't lie or a friend who will; or an addiction you cannot kick out.
Then you need all the help you can get. In times like these, remember that there will be a lot of wonderful people who are willing to help you out. You have your family, friends, and even the Church. And most especially, you have God.
If I take a long view of history, I see my life as having been laced with people who showed up at just the right time, and doors that opened when I had nowhere else to go.
But most of all, Moses reminds the people, "God will give the rain for your land in its season, the early rain and the later rain, that you may gather in your grain and your wine and your oil." Thus with family, friends, Church, the Silliman community and with God, do not give up. Like that spider, you climb the spout again."
One of the hymns that I love to sing is "Joyful, Joyful, We Adore You." Originally, this was not written with this text in mind. In its own way, it is something of an onward-and-upward song, composed by an onward-and-upward man who, in his earthly life, got rained on plenty). I'm talking about Ludwig van Beethoven. Born in 1770, he was raised in the home of a poor musician. His father was described by one biographer as a "drunken tenor." Beethoven was gifted, but troubled. Something of a loner, he was disappointed in love. Given to unseemly behavior and deplorable manners, he often played practical jokes which backfired, depriving him of the camaraderie he craved. At age 30 he began to experience a hearing loss. By age 49 he was totally deaf. And for the last eight years of his life, he couldn't carry on an audible conversation. A portrait of Beethoven at his piano, painted during his deaf period, depicts the piano as something of a wreck. Apparently, he pounded it into submission in an effort to play it loud enough to hear the notes.
Yet, four years before he died, he composed his ninth (and final) symphony, closing with the memorable melody we now refer to as the "Ode to Joy." Soaring and passionate, it almost begs for a religious interpretation. In 191 L a Presbyterian Princetonian named Henry Van Dyke wrote lyrics to it, fleshing out its religious potential. In the fourth verse, Van Dyke wrote:
Mortals, join the mighty chorus
(meaning, we are not alone)
Which the morning stars began.
(even nature joins in)
Love divine is reigning o'er us,
Binding all within its span.
(And here comes the good part.)
Ever singing, march we onward,
Victors in the midst of strife.
Joyful music leads us sunward,
In the triumph song of life.
It is God who causes the spirit to soar. It is God who responds to the rain … without and within. And it is God who inspires (and rewards) the upward climb. Thus, in spite of the valleys in life, we strive to move upward to climb the hills knowing that we are not alone. Our family and friends will be there. The community here at Silliman University will be there. And most of all, our God, will be there for you.