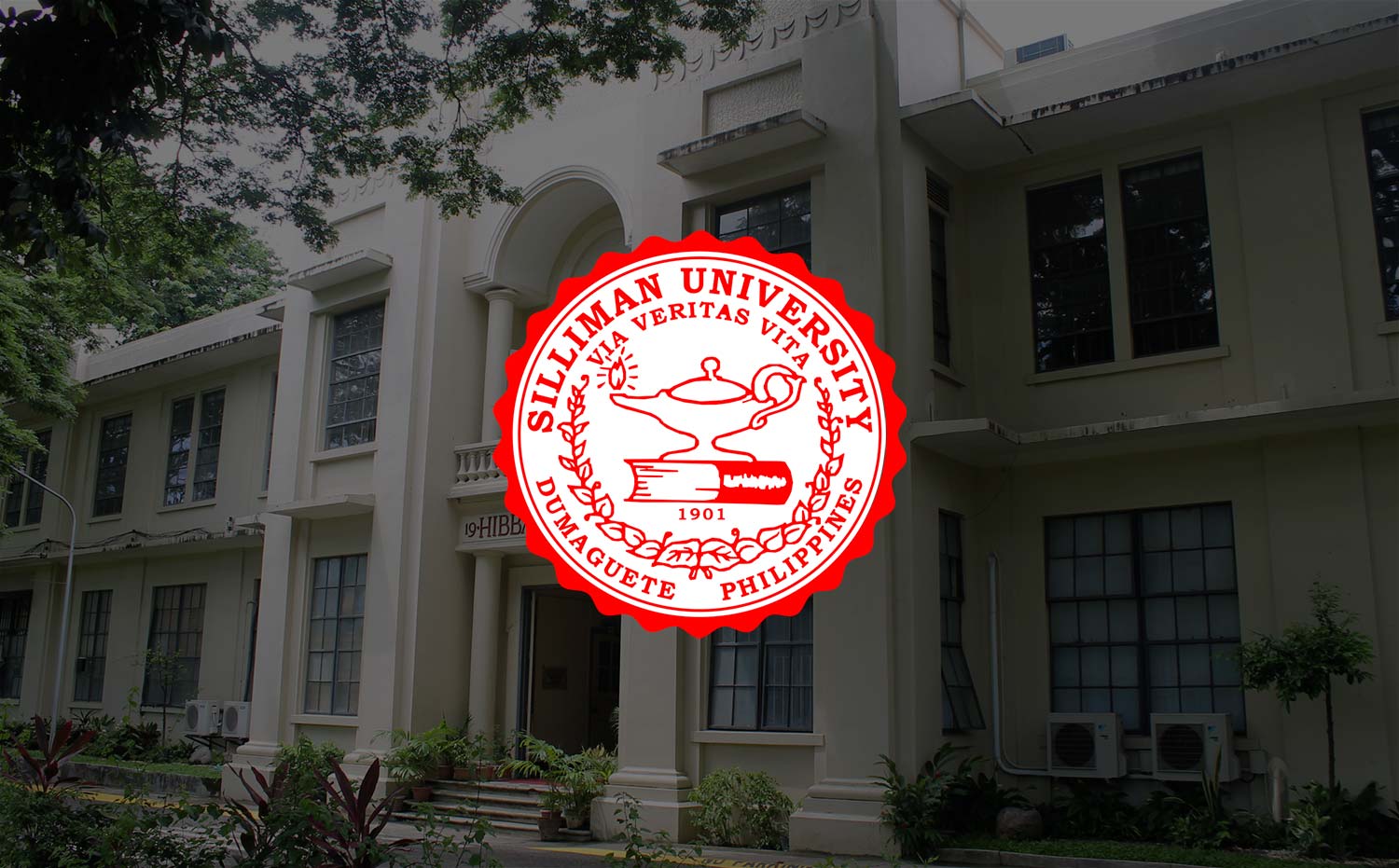 Mr. Christopher O. Aranas
He is among the unnamed men behind all successful performances hosted at the Claire Isabel McGill Luce Auditorium. Mr. Christopher Ollague Aranas, Luce's sound technician, ensures quality audio for all shows under his watch. He is the unnoticed performer who plays a significant role in every production from the confines of the control room.
Chris is a native Dumagueteño who grew up in Barangay Camanjac. He is the eldest child in a brood of seven. His father worked as a general radio communications operator of a shipping vessel, while his mother was a teacher.
During his early childhood, he was enrolled in a private Catholic school located several kilometers away from home. But the distance of the school from his home became a challenge to Chris when he reached third grade. He manifested some Polio-like symptoms that made him unable to walk. The pain was unbearable that and up to this day, Chris isn't still sure what he was sick of neither could he recall if his doctor was also certain about the diagnosis. This prompted his parents to transfer him to a public school nearer their home for closer monitoring. After a series of physical therapy sessions over a long period of time, Chris was able to recover. Because of what he went through, his parents decided for him to proceed to high school nearby. It was at the Camanjac National High School where Chris had some of his fondest memories of teenage life.
After graduating from high schools, Chris father wanted him to study college in Silliman University and become an engineer. But this did not resonate well with what Chris had planned for himself. He was inspired by his father's profession that he wanted to follow in his footsteps in having a career out at sea.
In 1983, Chris enrolled at the then East Visayan School of Arts and Trades (now Negros Oriental State University). It was his goal to be enlisted in the Electronics program, but slots before he could apply, all slots were already filled up. Going for the second best thing for him, he took up a certificate course in Electrical Technology and completed it in 1985.
With his heart still beating for the course that made him let go of plans of studying in Silliman, he enrolled at the Ogabang Institute of Technology where he finally got his hands on the General Radio Communications technical program.
After completing his second course, he tried his luck in the urban jungle of Manila. He took an exam issued by National Telecommunications Commission. He passed it, earning his license in 3rd Class Radio Telephony. But just as he was all equipped to conquer the sea, the ship's radio communications system for which he trained for became obsolete in the advent of marine satellite communications. To Chris, that was the end of his ambition.
Chris returned to Dumaguete with a heavy heart. A few months later, he received a call from a fellow member of the Radio Emergency Communication Operation Network – Dumaguete Radio Assistance Group Operation Network about a career opportunity at the Luce Auditorium. The same friend was also working in Silliman University. He was referred to Mr. Ceasar Pacalioga, then Director of the Luce. With strong credentials, Chris found himself with a full-time job at the Luce by 1993.

Just this month, Chris was among 24 personnel honored for their 20 years of service to Silliman University.
At the end of a busy work day, Christopher looks forward to a video call from his wife, Vilma, who works in Hong Kong, and with whom he shares a movie-like love story which began as Chris closed a chapter of his life with a longtime girlfriend. Chris just came from a breakup; Vilma, on the other hand, shelved thoughts of marriage. But they found each other through Vilma's younger sister who happened to be the best friend of Chris' former girlfriend.
It was not that easy for Chris to recover from a painful breakup. The prospect of knowing Vilma more though, after hearing about her and seeing her picture, made it quicker for him to move away from his past. When Vilma was scheduled to come home from Hong Kong for her break from work in 2009, Chris was among those that stood at the airport to eagerly meet her. Communication was flourishing between them that it did not take long for them to be convinced that they were meant for each other. In December that same year, they were engaged.
Wedding plans on were the table and a date was set, but everything had to be moved following the untimely death of Vilma's mother.
In December 2013, Chris and Vilma finally tied the knot.
At this point in his life, Christopher considers it his life mission to be a wise counsel for family members and loved ones, guiding them as they make life's biggest decisions. If God allows it, he also wishes to raise his own family, together with his beloved Vilma.
Describe yourself in three words.
Friendly. Supportive. Loving.
What is your motto in life?
Whenever you can, help others.
What makes you laugh?
Jokes in the office.
What makes you cry?
Sickness and death.
What's your favorite time of the day and why?
After dinner, because that's when I get to talk with my wife through Skype.
What's your favorite day of the week and why?
Sunday, because it's the time set aside for family bonding.
What do you love doing when not working?
Watch TV and get in touch with friends from our radio group.
What is your favorite hangout place in the university?
Luce Auditorium
What makes you blush?
Whenever I hear people admire the work that I do.
If you were an actor, who would you be?
Sean Cannery from James Bond
Tell us a fact about yourself.
I am a member of a radio group.
What's your favorite game growing up?
Soccer and basketball
What is your idea of a relaxing day?
No performances or events at the Luce.
What one thing would people be interested to know about you?
I'm an open book.
What song best describes the YOU and the life you have now?
Nothing in particular
What is the first thing you do after waking up in the morning?
I get up as early as 5AM for chauffeur duties for my nephews and nieces
What's your idea of a family?
A group of people who always look out for each other.