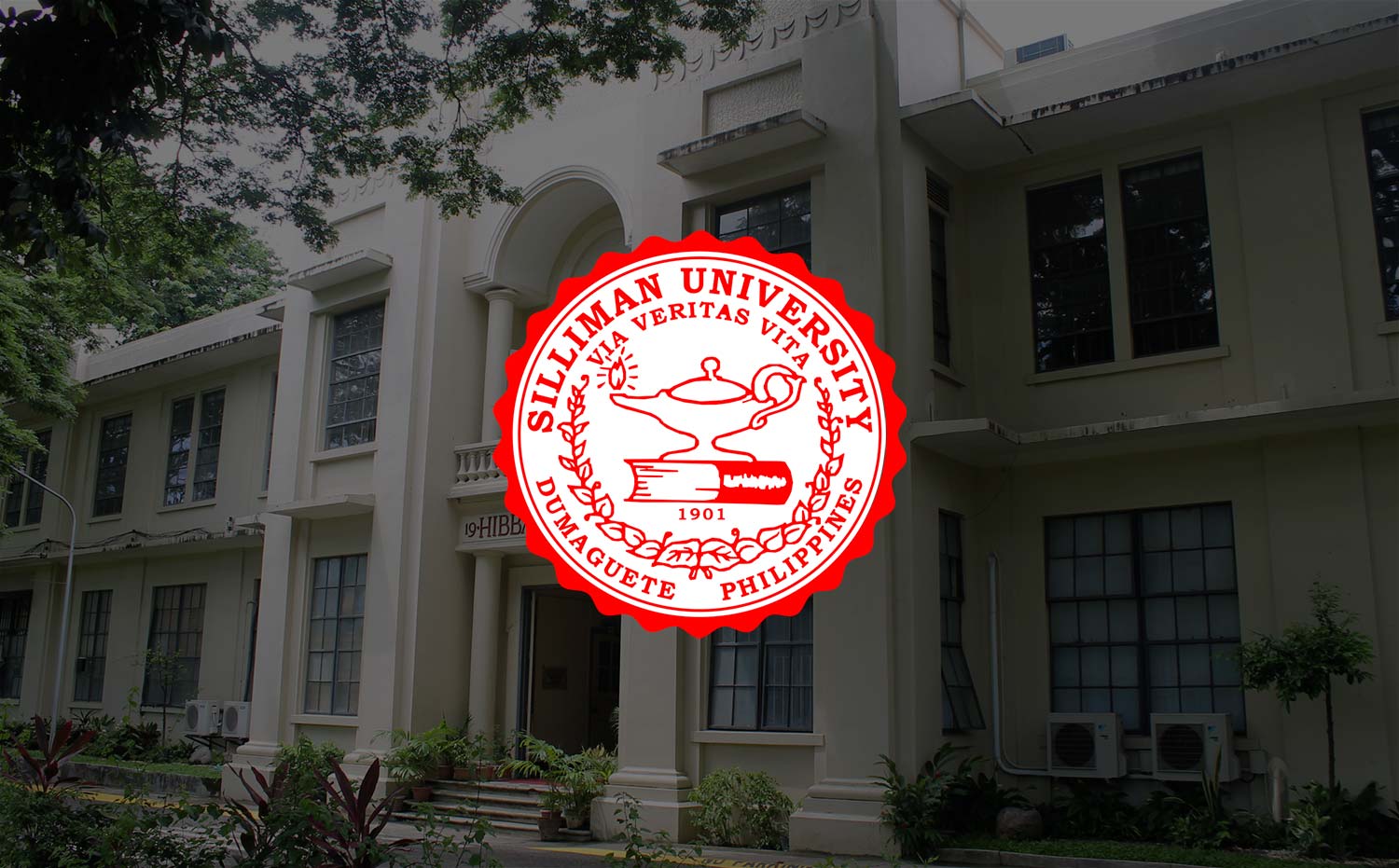 Bequeathal
Bequeathal
By Dr. Betsy Joy B. Tan, Vice President for Academic Affairs
(Message delivered during the Bequeathal Worship Service of the High School Department on March 6, 2015, Silliman University Church.)

Because of your bequeathal today, today is also a day for me when memories come rushing back . . . to the time more than four decades ago when as seniors at Silliman University High School, we had our own bequeathal ceremony – and one of those juniors who were recipients of our "wisdom" then, is today our president at Silliman University, Dr. Ben S. Malayang III!
Congratulations then are the order of the day! For between 1916 when our High School became a distinct academic unit 15 years after Silliman University was born in 1901 – and today, March 6, 2015, there have been countless bequeathal ceremonies like you are marking today! To the Seniors, congratulations on acting on your bequeathal. To the Juniors, congratulations for accepting with responsibility what is handed down to you by the seniors.
My dear students, fellow teachers . . . today is also a day when common sense comes to haunt us, to give us a jolt of reality in this reminder: Maturity doesn't come with age; it comes with acceptance of responsibility!
For us who have gone ahead of you, it can be said that high school is one of your more memorable years in life – a whole new ballgame where you get to explore yourself more, where your strengths and weaknesses are now factored in whenever you make decisions, where you embrace the concept of care and love beyond family, and where you start to contemplate on the kind of life you need to prepare for . . . in the context of the greater community where you belong.
And as you move forward, you somehow leave behind your footsteps – that direction where you want to go, that footprint that also leaves behind the amount of effort that you have placed in getting there. Thus, some of those footsteps are big, some are small; some are firmly formed in the sand, some are light and loose. Regardless of how they appear, these are footsteps that people after you are able to see. These are also footsteps that young and impressionable minds will easily try to fit their feet into . . . even if only to check if it's their size. Note however, that these are also footsteps that will soon fade away; they fade with time. But these are also footsteps that can encourage others to make their own.
Today, your challenge therefore is to get others to leave an imprint of their lives – in ways where they are also able to inspire many within and beyond their generation to do the same. Today, that challenge is also passing on the light from the Christ candle; the challenge of submitting to the refiner's fire – by letting your light shine on your footprints for others . . . and also, because of others!
Bequeathal is about that. It is about leaving the light on your footsteps. It is about shining on the light to leave a piece of your life. It is about being a good model of hard work, dedication, and commitment to the younger batch, the juniors.
As seniors, you have already demonstrated how high school life has molded you into individuals of competence, character and faith. You already have formed a vision of your immediate future: the mature, assured college student who yearns not only for knowledge from a course in college that caters to your interest, but the college student who now has a better idea of service to others.
As seniors, you have reflected on the many profound experiences that you have gained in your high school to become the bridge that connects the younger batches – from the freshmen, the sophomores, and now the juniors – to the same experiences that you will come to cherish forever.
You may at this point in your life wonder what it is that you may have that you can bequeath or pass on. But really, bequeathal is no measurement of self in material value. It is not an assessment of wealth, nor the amount of money in your piggy bank, or the gadgets that you have. It is not even a gauge of looks, of appeal or appearance. Bequeathal is fundamentally about your genuine interest to share the best you can, with the most you have, in the best possible way. It is about being simply who you are. It is seeing beyond your imperfections in giving the best you can in helping others develop too . . . into individuals who one day can look back to his or her past with gratitude and fulfillment.
Maybe some of you have heard of a story of a young gentleman who wanted a sports car for his birthday. He knew his father could very well afforded, so he had hinted at it as his graduation present. A few days before his graduation, his father called him to the living room. "This is it!" he thought to himself. The father then spoke of how he was proud of him and how he has grown up to be a fine man. Then the father handed his gift. It was a bible with a leather covering on where embossed in gold was the name of his son. The son was upset over the gift as it was not what he expected. He raised his voice at his father, criticizing him for his gift when he had the money to buy him what he wanted. He then stormed out of the house, never to set foot until he became a successful professional. It was decades since he last saw his father and, give his success, he felt guilty for not being able to be there for him. So he thought returning home. But before he could make the necessary travel arrangements, he received a telegram informing him that his father died and that he needed to take care of all his possessions as they were left to him. So he returned home. In their hold house, he searched through the things of his father. One of those that he found was the very bible that his father gave him in celebration of his graduation. He looked at it, lifted it, and opened it. There, was a verse that his father underlined from Mathew chapter 7 verse 11: "An if ye, being evil, know how to give good gifts to your children, how much more shall your Heavenly Father who is in Heaven, give to those who ask Him?" As he read those words, a car key dropped from the back of the bible. It had a tag with the dealer's name, the same dealer who had the sports car he had desired. On the tag was the date of his graduation, and the words: "Paid in full."
The story is a wonderful reminder of how we should view life. It teaches us to live and judge it not on the surface, but to look deeper into and find meaning in what is often not distinguished by our senses. The father wanted to teach his son to embrace more the value of a gift not only for what it is but for the purpose that it was given. Maybe the father wanted an element of surprise to come along with a gift, instead of doing what was expected. Indeed, we can also say that the story was also about patience. The son was in a hurry to possess the car that he turned a blind eye on the fact that his father's love was unconditional and meant more than the sports car; that he wanted to give a gift that could move his son to introspection into his relationship with God. That was the footprint that his father left. His father wanted to bequeath to him the real value of life – one that doesn't always meets the eye.
Very well, the same story speaks of hard work and consequences. There was the gift of a sports car that came from the son's pursuit of excellence in his studies. There was also the consequence of a bruised relationship with his father due to wrong motivations in life. This can be your life. You may not be receiving a sports car, or you may have a happy relationship with your parents now. But this can be your life in the sense that you did work hard to get closer to graduation and to come this far. This can be your life in the sense that the consequence of being able to be true to your commitment to yourself and your parents to study hard is the opportunity to stand as an example to the younger batch of what hard work, determination and commitment can lead to.
How then do seniors like you ask the juniors to submit to the refiner's fire?
Let us learn the lesson from an African proverb that says, "If you want to go far, walk together."
My dear seniors, you are the light to the juniors! My dear juniors, follow the light from the seniors . . . for together, both of you can walk far! Together, it is easier to see the footprints in front of you. From one candle to another, passing on that light becomes the togetherness of submitting to the refiner's fire!
Today, as you enjoy each other's company in this bequeathal, think of what you have in terms of talent, love, care or support that you can extend to each other. Bequeath your light of friendship as a means of creating bolder footprints that can connect your path with theirs. Seize that opportunity to walk together to bridge two generations of high school students into a community that continues to define what Silliman University high school education is truly about – the education in the refiner's fire; the education in the light of a shared journey . . . together!