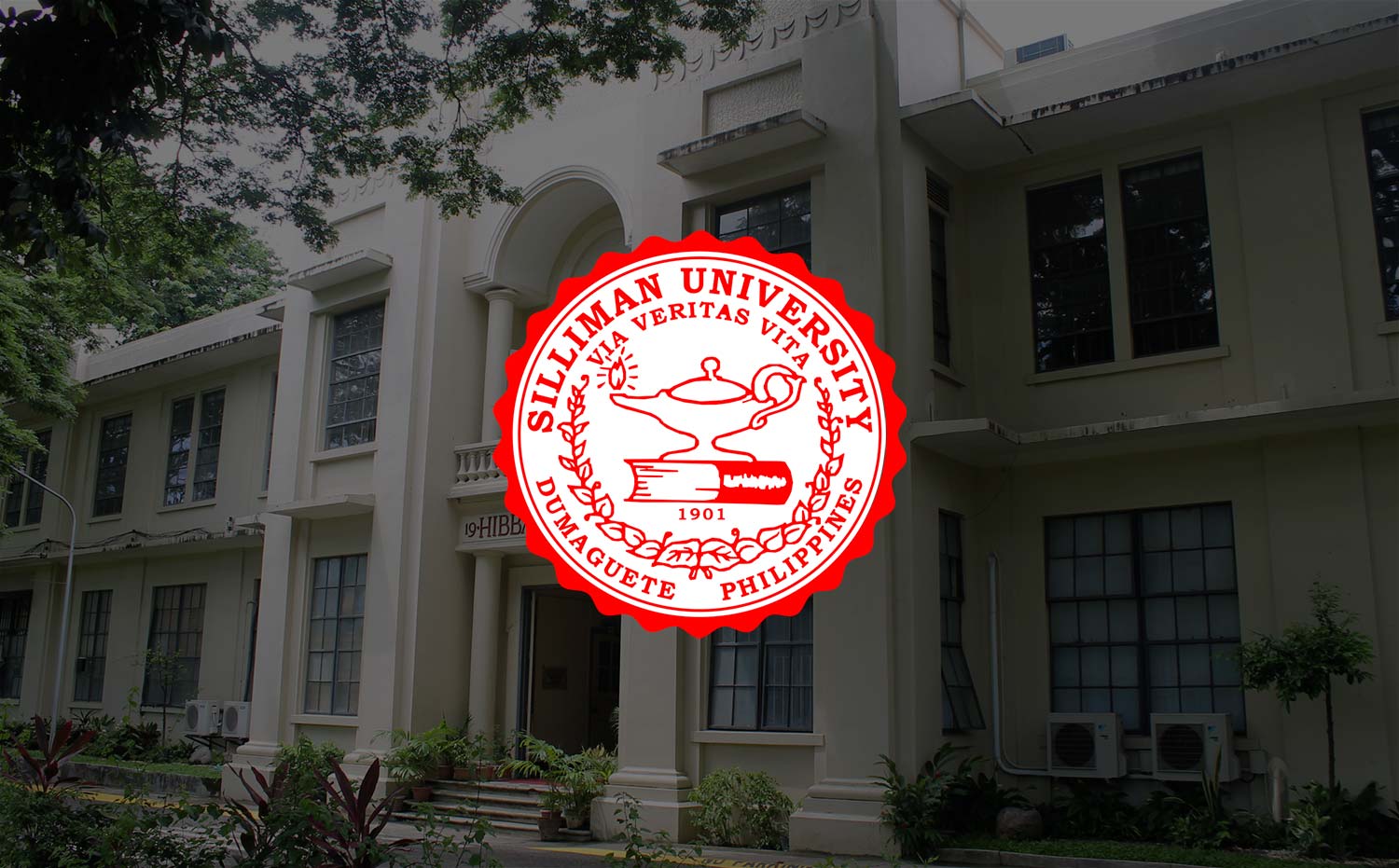 National Scientist is 102nd Commencement Speaker
National Scientist and Professor Emeritus Dr. Angel C. Alcala addresses around 1,100 college students on March 22 at the Silliman University Gymnasium.
Of the total graduates, 87 are receiving Latin honors: 16 magna cum laude and 71 cum laude.
The selection of Dr. Alcala as the Speaker of the 102nd Commencement Exercises reinforces the thrust of the University to pursue excellence in research and affirms its institutional commitment in further developing programs in science and technology.
Dr. Alcala is one of the country's foremost marine biologists. He holds international recognition for his pioneering works in artificial reefs and community-based coastal resource management. He was conferred a Ramon Magsaysay Award in Government Service in 1992, a distinction described as Asia's version of the Nobel Peace Prize.
A former Secretary of the Department of Environment and Natural Resources (DENR) and the first Chairman of the Commission on Higher Education, Dr. Alcala has published over 200 books and scholarly papers in the areas of community ecology, biogeography, and systematics of Philippine amphibians and reptiles. He is a recipient of numerous awards and citations, including the prestigious Pew Fellowship in Marine Conservation.
In 2008, the Department of Science and Technology named him one of the 50 men and women of science in the Philippines for the period 1958 to 2008. Six years later, Philippine President Benigno S. Aquino III conferred on him the rank of National Scientist.
Dr. Alcala obtained his degree of Bachelor of Science in Biology, magna cum laude, from Silliman University in 1951. He completed both degrees of Master of Arts and Doctor of Philosophy in Biological Sciences at Stanford University in California, USA in 1960 and 1966, respectively.
He was President of Silliman University when he was invited by then Philippine President Fidel V. Ramos to join his Cabinet in 1992 to head the DENR. On his return to the University, among his more notable contributions was the establishment of the Silliman University-Angelo King Center for Research and Environmental Management. He currently sits as Member of the Board of Trustees of Silliman University.
Baccalaureate Service:
Dr. Malayang to Deliver Sermon
University President Dr. Ben S. Malayang III delivers the sermon during this year's Baccalaureate Service in the morning of March 22 at the Silliman University Church.
His key role in the Baccalaureate comes at a time when the University is set to implement its updated Strategic Plan for School Years 2016 to 2022 where emphasis is placed on the integration of faith-nurture in all disciplines and programs.
It was under his leadership in the University when developing "faith" within students and members of the Silliman community was articulated to be of equal value as building "competence" and "character".
Dr. Malayang is a highly regarded figure in the academic community. He has served as Chair of the Coordinating Council of Private Educational Associations and sits as Country Representative in the Executive Committee of the Association of Christian Universities and Colleges in Asia. He is a favorite resource person in conferences both in the country and abroad on varied topics — climate change and climate resiliency, environmental governmance and policy, changing educational landscape in the Philippines in the face of K+12 and ASEAN 2015 integration, and the future of Christian higher education in Asia, among others.
Dr. Malayang, who finished his high school from Silliman, is the twelfth President of the University. He is currently on his second term.
He holds two Master of Arts degrees from the Ohio State University: one in International Affairs (Southeast Asia Studies; Major in Economics, Minor in Political Science and Philosophy); and a Doctor of Philosophy in Wildland Resource Science from the University of California at Berkeley.
SCHOOL OF BASIC EDUCATION GRADUATION SCHEDULE
High School
Graduation Speaker: Atty. Myles Nicholas G. Bejar (General Counsel, Silliman University)
March 27, 3 PM, Claire Isabel McGill Luce Auditorium
Dedication Speaker: Pastor Eugene Dave L. Geanga (Youth Pastor, Greenhills Christian Fellowship Inc.)
March 27, 8 AM, Silliman University Church
Elementary
Graduation Speaker: Atty. Golda Benjamin, (Faculty, SU College of Law)
March 26, 3 PM, Claire Isabel McGill Luce Auditorium
Dedication Speaker: Atty. Mikhail Lee Maxino, (Dean, SU College of Law)
March 26, 8 AM, Silliman University Church
Early Childhood
Moving-up Speaker: Asst. Prof. Alphita J. Enojo (Faculty, Chemistry Department)
March 19 and 20, 8 AM, Silliman Church
Dedication Speaker: Pastor Mark Berdon Augusto (Associate Minister, Silliman University Church)
March 25, 8:30 AM, Silliman University Church
Closing Exercises Speaker: Dr. Elizabeth Susan Vista-Suarez (Dean, SU College of Performing Arts)
March 25, 3 PM, Silliman University Church