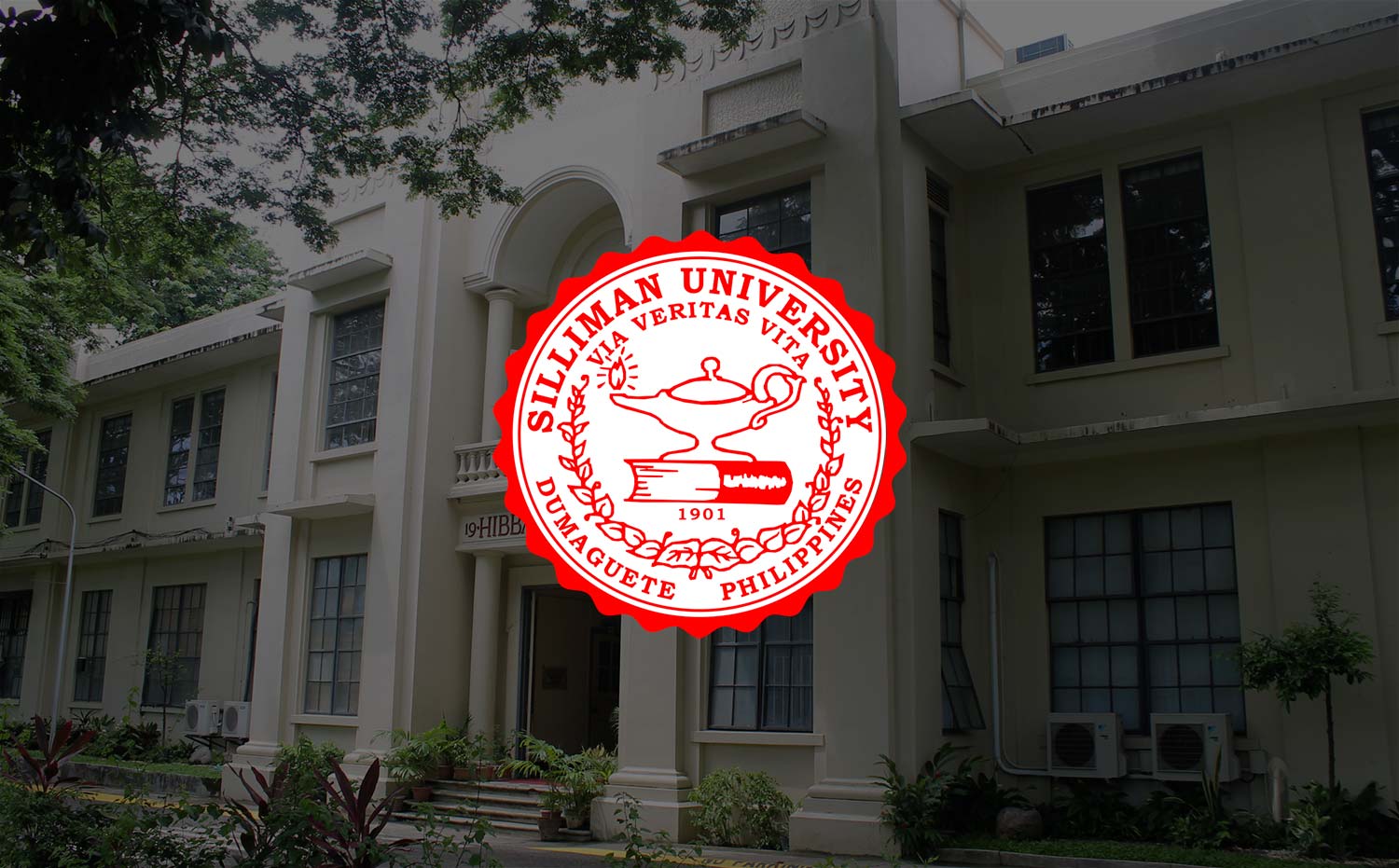 Commencement Message
Commencement Speech
By Dr. Angel C. Alcala, National Scientist and Professor Emeritus
(Delivered during the 102nd Commencement Exercises on March 22, 2015 at the Silliman University Gymnasium.)

Madam Chair Professor Leonor M. Briones, Fellow Members of the Board of Trustees, President Ben S. Malayang III, Past President Dr. Agustin A. Pulido, Vice Presidents Dr. Betsy Joy Tan, Cleonico Y. Fontelo, Jane Annette L. Belarmino, Deans and Directors, Faculty, Rev. Elmer Saa, the Graduating Class of 2015, Ladies & Gentlemen:
It is a great privilege for me to address the graduating students of Silliman University 63 years after my own graduation ceremonies in 1952. What I remember of that event is that there were fewer graduates, mostly in the field of education, who were older than you because of the delay caused by World War II. The academic courses offered by the University then were fewer. Only those considered important and urgent for the recovery of the country after the end of the World War II in 1945 were offered.
Today, you are more than a thousand strong, representing graduates of course offerings in many professional areas and fields of service.

Some of you are expecting employment, while others plan to pursue graduate studies to complete your professional degrees. This reminds me of the reply of the Chancellor of Oxford University who, when asked about the chances of his graduates getting jobs after graduation, replied: "I am sure that the Oxford diploma is as good as the certification for employment." We hope that this is also true of your Silliman diploma.
In reality, learning, whether academic or non-academic, should go on throughout life because new skills are being developed and new learning tools are being discovered and invented through time. Lifelong learning is needed to prevent one from becoming obsolete at a certain point in one's career.

Silliman education is expected to help its graduates pursue the important goal of improving the quality of life of Filipinos. This is not easy. Our world has become more complicated and more risky by natural events and human conflicts in recent times, which tend to disrupt our normal way of life. They are widely discussed in academic and public meetings and disseminated in the print and the broadcast media. One thing we know is that all of you have to face these problems and more importantly, do something about them to the extent that you can.
In the few minutes available to me, let me talk briefly about the Silliman academic program and the achievements of Silliman alumni over the years and some challenges to the graduates of 2015.
Dr. Proceso U. Udarbe, one of the authors of the third Silliman history book, "Clouds by Day and Fire by Night: The Silliman Story" (chapters 9 and 11) had identified two distinguishing qualities or characteristics of the Silliman education, namely, academic excellence and service. I would like to state that academic excellence should conform to the accepted international standards.
In terms of the services, it may be said that in the previous decades, Silliman was known for its extension program, which included community development and aspects of environmental conservation, particularly in Mabinay and the uplands of adjacent towns. Now the program called Service Learning incorporates elements of the past extension program with special emphasis on the initiatives of students to work closely with local communities in the learning process.
The importance of University involvement in development projects having to do with local communities have loomed large because of the need to improve the environment and the quality of life in many areas of the country. Silliman is in a good position to contribute substantially to this objective because of its recently acquired land areas on Negros and Ticao Islands.
These lands are perfect tools to demonstrate that the University is helping in sequestering carbon dioxide from the air that is mainly causing the climatic changes that we are seeing now. Forests are excellent carbon sinks better than oceans. Economists have recently concluded that every one dollar spent to conserve forests yields 5-15 dollars of public good, as well as many ecological and aesthetic benefits to humankind.
The Outstanding Sillimanian Awards conferred on nearly 200 alumni since 1962 can also serve as concrete examples of the academic and service accomplishments of Silliman alumni. These outstanding alumni awardees were recognized for their academic accomplishments and service contributions to Philippine society. The list of nearly 200 alumni is only a part of the alumni who are rendering remarkable services to our people.
Topping the list of services rendered by alumni are government and community services, medical, nursing and health services, business and finance services, educational services, and church and religious services. Awards in more specialized areas such as literature, science, military, music, law, and sports are fewer. It can be said that Silliman alumni have engaged in a variety of activities, academic and non-academic.
Another survey of the Silliman community beyond the campus by Jennifer Lauby (Chapter 10 of the Silliman history book) is worth mentioning because I think only few are probably familiar with it and there may be lessons from her findings that need to be followed up.
Two thousand alumni in the Philippines and 2000 in the USA were asked to fill up the questionnaire in November 2003 to January 2004, but only 179 responses from the Philippines and 639 from the USA were received. The response rate was low, about 8.4% and 32%, respectively, and those who responded were predominantly nurses. Whether the responses adequately represent the collective thinking of the whole alumni body is not known. But I think they are important to all Sillimanians, and I will mention some of the highlights of the report, which tend to show that Silliman alumni had a wide range of academic and service accomplishments throughout the period covered by the survey.
Some of the reasons for choosing Silliman were: low tuition rate, near their home, high standards, good teachers, well rounded education, beautiful campus, simple life, influence of parents and relatives, education that reform students, high quality education, robust musical and artistic life.
About 45% of the alumni mentioned the influence of Silliman's religious environment, although the proportion of those who mentioned the importance of Christian education decreased from 27% before 1962 to 8% among graduates after 1982 (20+ years). This trend needs to be looked at more closely.
The development of values was an important influence on Silliman alumni. I believe this is one contribution of Silliman education to Sillimanians occupying public and private positions. One-fifth of the alumni reported excellent education in many areas. Exposure to the arts and extracurricular activities led to a well rounded education. About 37% of alumni said that social development had a major impact on their lives. One 1970 alumnus said that Silliman influenced his moral values, work ethic, love of learning, love of science and research.
Overall, the feedback on academic excellence from the small sample of alumni that responded can be considered positive. But because of the rapid developments in higher education in the best universities today, these centers of academic excellence should be strengthened and more centers led by competent faculty who have unquestioned integrity and who are authorities in their fields be established, as recommended in the concluding chapter of the Lauby and Udarbe history book. These centers could improve the participation of faculty and students in national congresses on important national issues such as that organized two weeks ago by the National Research Council of the Philippines on the interrelations of water, food and energy. Such participation should encourage faculty and students to get involved in research and related activities that improve the state of knowledge in our country. An important incentive for Silliman participation is recognition in the form of national awards available to deserving faculty and students.
Furthermore, we must be reminded of the words of Dr. David Hibbard, Silliman's founding president, to put a focus on "the student's growth and outlook in the pursuit of excellence in…intellectual, moral, spiritual values, all undergirded by …faithfulness to the word of God." This is being pursued today.
With the expansion of knowledge these days and the rapid changes in the learning environment, alumni are challenged to get involved in new and emerging areas of service. Mahatma Gandhi was quoted to have said "The best way to find yourself is to lose yourself in the service for others." Former Silliman President Q.S. Doromal used to emphasize "service for others" in his messages.
We can also learn from the commencement message of Bill and Melinda Gates at Stanford University sometime ago, describing their health projects in the poorest and war-torn areas of Africa using modern medical technology in their desire to make the world a better place for others. I would like to focus on the phrase "to make the world a better place for others" and suggest that this be one of our ultimate goals as Sillimanians.
What could be the academic explanation for the wide range of accomplishments of some alumni? I suspect that the balance between professional courses and general education for all students can help explain it. In this connection, we thank several former Silliman faculty and administrators, such as Dr. Paul Lauby and Dr. Merton Munn, for their recommendation that all Silliman students irrespective of their major fields take general education courses.
Many alumni have done well in areas in which they did not specialize. This could be so because of their broad academic background in the sciences and the humanities, allowing them to shift from one academic area or job to another.
President John Hennessy of Stanford University has quoted one of his professors who wrote that "studying the humanities teaches skills that can be broadly applied, in different settings and, crucially, as the demands and expectations in life and career change." This statement is reflected in his own experience in that University, where the interplay between the sciences and the humanities is strongly promoted in the School of Sciences and Humanities. Such an administrative structure has apparently worked well, as indicated by the fact that the University has been rated as among the top 5 or 6 universities in the world.
But I believe that the humanities also help make people more sensitive and considerate to the needs of others. Last week, one of my former students in the College of Nursing sought my help in setting up, with her funds, a marine conservation and tourism facility that can benefit the town of Dauin, Negros Oriental. Moving from nursing to marine conservation is not a common happening; neither is donating part of the family earnings from a highly successful transportation business to marine resource conservation. But it is an expectation from a Sillimanian.
Above all, there appears to be no substitutes for passion and hard and focused work to attain high levels of competence in chosen disciplines or fields of knowledge. But it is also very important to pay particular attention to human relationships in order to derive inspiration that will sustain one's interest and enthusiasm. People who have attained prominence tell us that dedication to chosen professions or careers remains a key ingredient to success.
Finally, let me remind the graduates of the Parable of the Fig Tree (Matt. 21:18-22). Jesus one morning saw a fig tree. Fig trees are represented by several species in the Philippines. They help purify water and make it soft. They also provide fruits as food for insects, birds and bats. As Jesus was hungry, he approached the tree hoping to find fruit, but did not find it. So he cursed it and told the tree "May you never bear fruit again." And the tree withered immediately. The disciples were amazed and asked why the tree withered and died so quickly. So let us all be active and fruitful and contribute towards the progress of our people and our country.
It is my hope that the graduates of 2015 will be inspired by the many academic and service accomplishments of the Silliman alumni in the course of the history of the University. They are asked to accomplish even more in these times of new and emerging challenges.
I congratulate the graduates for this initial academic success and their parents and guardians for their all-out support for them. I wish you all the best in upholding the Silliman virtues in the years to come.