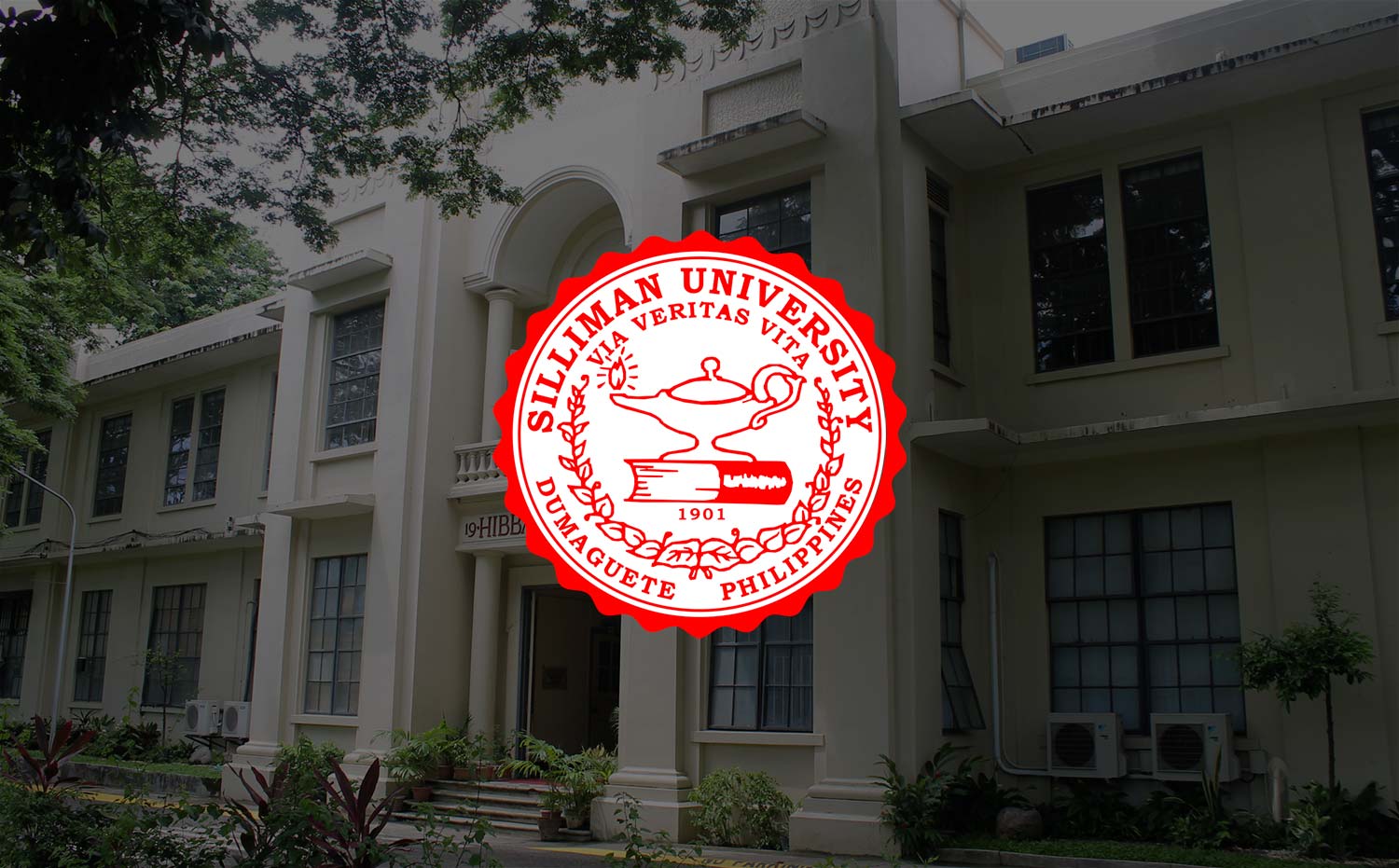 Synergy for Sustainability
 Synergy and Bottom-Up Process for Food and Sustainable Environment
By Hon. William E. Ablong, City Administrator, Dumaguete 
(Message delivered during the 2nd Graduation Exercises of the School of Agro-Industrial and Technical Education on April 16, 2015.)
On behalf of the City Government of Dumaguete and its constituency, I am greatly honored to have been given the opportunity to be your graduation speaker this morning on the occasion of your 2nd graduation exercises.
To the graduating students: Your graduation today is only a beginning of more challenging tasks ahead when you go back to your respective sectors as you carry on your shoulders the responsibility to yourselves, to your communities and to the country.
This morning's graduation ceremony is a concrete manifestation of a successful cooperation by and between the government and the academic institution, specifically in the field of grassroots participatory or bottom-up budgeting program, which the City Government of Dumaguete is currently involved in.
This cooperation has been proven effective in practice that it can be done by all of us whenever we need things to be done and are willing to provide the means to get things done. In the process, we have left well behind us the outdated question of whether or not there should be wider involvement of the community, the academe and the government to serve our common aspirations. The question now is how extensive and effective can all of us should become – how dynamic and how efficient is our sharing of support and responsibility to achieve our common goals.        
For Dumaguete City, since Mayor Sagarbarria's administration's focus is on a platform of synergy, we worked hard in establishing beneficial joint ventures and alliances with the private sector; we collaborated with the various line agencies, NGOs and Pos; and we conducted consultations with the citizenry. We are doing this because we believe that teamwork between public servants, collective action among other government agencies, and empowerment of our people are still the best vehicles on which the city's vision will be continuously reached.
The population in Dumaguete City is continuing to grow. Supplying the increasing people with food constitutes a growing challenge. To make things even more difficult, while the need for food is increasing, the amount of available farmland per capita is continually shrinking. Based on the Comprehensive Land Use Plan or CLUP enacted by the City Council in 2000, 1,233 hectares have been allocated for agricultural purposes to supply the needs of the city's population. However, beginning last year (2014), following the enactment of a City Ordinance by the City Council updating the Comprehensive Land Use Plan (CLUP), the remaining agricultural land of Dumaguete City has been reduced to only 807.49 hectares.
Nevertheless, despite the diminishing agricultural lands in Dumaguete, the city has continued to carry out its vision for food, agriculture and the environment. The vision for sustainable agriculture, coastal and fisheries management in Dumaguete City adopted after a series of workshop in 2008 is meant to see a city where every person has access to sufficient food to sustain a healthy and a productive life, where malnutrition is absent, and where food originates from efficient, effective, and low-cost food systems that are compatible with sustainable use of natural resources.
This vision initiative has the primary objective of promoting a shared vision and consensus for meeting food needs while reducing poverty and protecting the environment.    
To achieve our vision, two pioneering programs initiated by the city through the City Agriculture are the "Waste to Food" and "Plow Now Pay Later" programs. The "Waste to Food" program emphasizes the city's promotion in the use of recyclables at the City Dumpsite. The program is focused on waste segregation and the reduction of dumped biodegradables which are converted into organic fertilizers to support the city's "Plow Now Pay Later" program, subsidizing farm inputs of our more than 3,000 farmer-constituents. These likewise generated job opportunities for scavengers as they work to segregate biodegradables from non-biodegradables. The city pays each scavenger P250 per day for the segregation activities.
Dumaguete City has been initiating measures and adopting various means to address the perennial problem of garbage in the city. On the average, the city dumpsite in Barangay Candau-ay receives around 40 tons of garbage each day; 30 tons of these are biodegradables.
To effectively and competently implement the city's objectives of eradicating foul odor at the dumpsite and surrounding vicinity in Barangay Candau-ay, properly manage biodegradable wastes, fast-track decomposition processes, enhance the production of organic fertilizers from generated composts for its "Waste-to-Food" program, the city introduced the establishment of thermolysis composting with the biological enzymes since January 27, 2015.
After a month-long application of the biological enzymes (January 27-February 26, 2015), monitoring results revealed the following findings and observations:
Lessened volume of garbage, despite the dumping of 40 tons of garbage per day.
Eradication of foul odor at the dumpsite and surrounding vicinity.
Production of more MTS organic fertilizers (under the "Waste-to-Food" program) resulting from the thermolysis composting of biodegradable solid wastes through the biological enzymes. We are producing about 70 bags of organic fertilizers a day at 50 kls per bag. These are being given for free to our farmers.
Treatment of polluted leachate after spraying with the biological enzymes.
Cleared the area for some meters away from road shoulders, street, path walk and drive way, thereby decongesting the area from tons of odorous garbage.
The cleared area was converted into road, driveway, a wide landscape and open space.
It must be recalled that before January 27, 2015, the extremely bad odor solid wastes have already encroached the road shoulders and street, almost occupying the road itself in the barangay.
For the city to have a clean and sustainable environment at the same time adopt a unified, organized and effective ecological strategy, we have fully implemented a city-wide septage management system which gained for the city the prestigious Galing-Pook Award in 2012. The Septage Treatment Facility in Barangay Camanjac, which was conceptualized and started during my time as City Vice Mayor, modesty aide, has been serving 2,422 households accommodating 8,699.02 cubic meters of septage from 2,422 septic tanks and 381 other entities comprise of LGUs, private and public schools and churches totaling 3,699 cubic meters of septage – which is a lot. With this facility, we are cleaning our waters at the same time earning for the city a whooping a million pesos every month. This initiative is a joint venture of the City Government of Dumaguete and the Dumaguete City Water District.
The greatest challenge of our times is the aspiration of people to share the abundant fruits of modern science and technology. The resources available from private enterprise, both in terms of capital and knowhow, are vastly greater than those available from the government. A study of development makes it clear that private capital has been one of the most important factors in promoting socio-economic development. With fairness, goodwill and good faith of sides, the government and the academic institutions, cooperation between governments and the academe can astonish communities with fruitful results for the benefit of our people everywhere.
My assumption is that we are convinced that any advancement you will make to yourselves will teach each one of you that most men and women value some things more than life itself. And no one has reminded us more eloquently and resolutely that it is better to die on your feet standing than live on your bended knees.
To the graduating students: As long as there are sensible men and women like you, and as members of larger communities, threat to socio-economic development and peace and order will be met with resistance whatever the cost. And the cost rises even higher. At Marathon, Greece, 200 Athenians lost their lives. At Stalingrad, 300,000 invaders lost their lives. Recently in the Mamasapano, Maguindanao, 44 members of the Special Action Force of the Philippine National Police were maimed and massacred. There, precisely, is the difficulty we are in. Resistance to aggression is no less inevitable in the 21st century than in ancient times.
This, it seems to me, makes the present juncture in our affairs, historic and critical. This, it seems to me, is why all of us and the graduating students should be able to perform our proper tasks and functions, in the event of an emergency, and why this concern before us must be resolved.
It is, in essence, whether or not we intend to preserve and harness our capacities effectively to keep that aspired empowerment and development; it is whether to continue the difficult but practical and hopeful process of realizing in action, the potential for growth through collective responsibility, or turn towards a weaker concept and a different system. We can live with certain dilemmas and paradoxes; we can ignore certain contradictions of policy and principles. And we can of course, change and devise new procedures within the framework of the basic laws for handling our affairs in the future.
In closing, let me remind the graduating students that in your graduation today, it is what you do after you have returned to your respective communities and sectors that count.