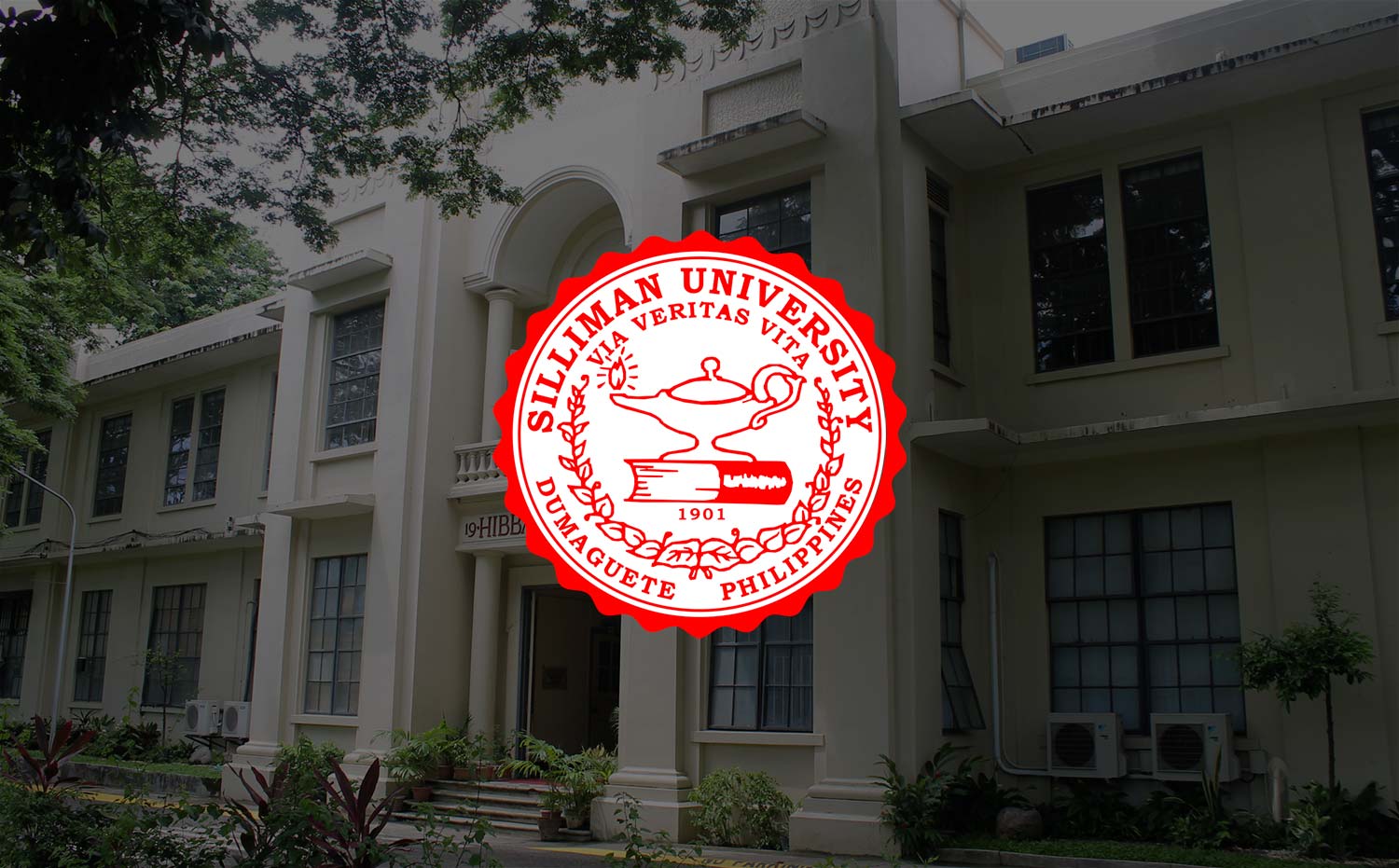 Alumni Letter April 2011
The First Sadya Mindanao!
The Silliman Spirit, the bond known to bring Sillimanians into this family fellowship wherever they may be in the world, was celebrated again in General Santos City and Sarangani Province on April 29 to May 1. Silliman University Alumni Chapter President and Director for Mindanao Linda Bañas-Alvarez and her fellow alumni officers of the SOCSKSARGEN (South Cotabato-Sultan Kudarat-Sarangani-General Santos) Silimanians gave North America's Tipon a Mindanao version, and it's called SADYA MINDANAO! The convergence of Sillimanians from all over Mindanao happened with fun and discovery in this very progressive metropolis in Southern Philippines.
The Dumaguete delegation was welcomed to General Santos with lunch at Sarangani Highlands. This hotel and restaurant on a hilltop overlooking Sarangani Bay is home to the city's biggest bonsai collection set in a garden of rocks and driftwoods, with tropical blooms everywhere. The lunch menu was a great delight which had fern salad, fresh-from-the-barn beef and lamb cuts, and grilled blue marlin. Sarangani Highlands is a new oasis in this province of sandy shores.
Our home during our 3 days here was the old known oasis in South Cotabato, the Kalsangi – clubhouse of Dole Philippines. It is in the middle of a pineapple plantation and like a little Baguio, dotted with pine trees all over. There was no need for airconditioning for it's cold even at noon time. Linda ushered us to an afternoon merienda of fresh-baked bread from the in-house oven and pineapple drinks.
We had to be in General Santos for the evening welcome party for the first Sadya Mindanao. A fun night of food and friends was held at a barn in the middle of the city, actually the Sechong Homestead, as we were hosted by friends of alumni Ronnie and Hena Sechong and their wonderful family and fishing magnate Roger Lim who made possible the seafood fiesta that evening. More home-cooked fare came from Sillimanians and their families to welcome everyone. We also shared unforgettable campus anecdotes, each spontaneous story keeping the sadya spirit of the evening. Lito Animo of Davao City could not help expressing, "This is so much fun!"
The day of work came. Alumni officers representing SOCSKSARGEN, Bukidnon, Butuan, Cabadbaran, Cagayan de Oro, Davao and Surigao del Sur converged to look into the needs of alumni. The venue for this was the Kasfala Hall of the Sarangani Capitol as arranged by the longest-serving SOCSKSARGEN alumni prime mover Joe Villanueva, the Executive Secretary of the Sanguniang Panlalawigan of Sarangani. Guest of Honor was the Hon. Vice Governor of Sarangani Steve Chiongbian Solon who paid tribute to his grandparents who were both Outstanding Sillimanians. National Alumni President Judge Cresencio Tan Jr. and Executive Secretary Yolanda Valente Maxino were present together with Alumni Affairs Director Jocelyn Somoza de la Cruz who brought everyone back to the campus-by-the-sea through Silliman news and pictures. SU Liaison Officer for External Affairs Moses Atega facilitated a planning workshop with the guidelines suggested by Tipon pioneer and former New York-New Jersey alumni president Ms. Fele Magdamo. Many items were covered in the agenda, but the highlights included a Memorandum of Agreement on Sadya Mindanao, the election of Council Officers and the bids for hosting in 2012, 2014 and 2016, as it was agreed that Sadya Mindanao will be held every two years. Cagayan de Oro won the hosting for 2012, Davao for 2014 and Bukidnon for 2016. Ms. Angeline Bacal Guarin, president of Cagayan de Oro alumni, was elected the first council chairperson.
Linda Alvarez' husband, Rene, is president of the newly launched SADYA: Silliman Alumni Drivers and Youth Association, the organization of husbands and children of Sillimanians in SOCSKSARGEN, with the motto COEGI. EPULUM. EXSPECTO (Drink, Feast, Wait). The new organization is "seriously" hoping to have Silliman chapters all over the world.
General Santos City Tourism Officer and Assistant Administrative Officer Glenn Gonzales, a Mass Communication alumnus, organized a tour after the sessions which was highlighted by a visit to the Manilay bahay-na-bato, an ancestral house from Batangas transported piece-by-piece and rebuilt to perfection – its old glory fully restored in General Santos. Other groups made side-trips to the tuna fishing industry of General Santos-Sarangani and to view the homes from the gates of boxing sensation and Sarangani Congressman Hon. Manny Pacquiao.
The fun-filled Sadya Mindanao ended with an evening of food and spontaneous showing of talents. Tuna served included grilled cuts and sashimi gaian courtesy of Mindanao taipan Roger Lim, turkey and beef inasal, salad bowls, and lots of drinks. Laughter and dancing with a live band was interrupted only by the induction of the newly-elected council officers and the signing of the MOA. Sadya Mindanao, sans formal gowns and tuxedo, was greatly appreciated for its down-to-earth fellowship that made all members of the Sillimanian families feel so comfortably at home – also a mark of The Silliman Spirit.
On the Silliman campus, the faculty and staff of the English and Literature Department headed by Dr. Evelyn Mascuñana, together with the student goodwill ambassadors welcomed the panelists and fellows to the 50th National Writers Workshop which opened on May 2. Workshop Director-in-Residence is Dr. Rowena Tiempo Torrevillas, daughter of Professor Emeritus Edilberto K. Tiempo and National Artist Edith Lopez Tiempo, who founded the first Writers Workshop in the Philippines and in Southeast Asia. The 50th Anniversary of the Workshop will be celebrated on the third week of May, when Workshop alumni and friends will converge in Dumaguete for a grand reunion.
In honor of a good friend of Silliman University, Daniel Fissell, who generously shared his music through a visit by a youth orchestra he conducted, a scholarship for students in Music or Theology majoring in Liturgy and Music was set up by Dan's friends. The Daniel Fissell Music Foundation Scholarship, based in Fairfax, Virginia established the grant on March 31. Alumnus Dr. Al Fuertes of George Mason University in Virginia is chairman of the Foundation.
The SU Institute of Clinical and Laboratory Sciences had a 100% passing in the April 2011 results of the Medical Technology Licensure Examination. The new licensed medical technologists are Maria Nina N. Bama, Jane G. Bancure, Sherrly Marie T. Dales, Mitchelle R. Delegero-Diago, Fretchie G. Gabas and Gordon Christopher C. Tubo.
Former Philippine Government Treasurer and former SU Board of Trustees Chairperson Prof. Leonor M. Briones was honored with Bayi, a biennial award given by the Institute of Politics and Governance and the Barangay Bayan Governance Consortium to Ten Filipinas whose community impact have inspired and empowered other women. Our 1982 Outstanding Sillimanian in the field of Fiscal and Public Administration has always been a prominent figure in the advocacy for good governance, particularly in the fight to reduce national debt. The Public Administration professor continues to serve the nation as convener of Social Watch Philippines.
An April 4 news release in the University of Iowa's paper features SU Alumnus and Multimedia artist Lemuel Torrevillas' film '…in Trento' which won an award at the Los Angeles International Film Festival. This A film by Lem Torrevillas won an honorable mention award in the experimental film category. The 3 1/2-minute film, "…in Trento," is about a child grieving the loss of her father, a tank commander in one of the many wars in the fictional country Trento. The girl's uncle brings her a video of her father's wrecked tank, which she plays endlessly. It is a film about healing, and the story is universal as it applies to whenever humanity fighting itself, from an actual war to a disintegrating relationship between two people. The film previously won first place in the Iowa City Experimental Film Festival. Torrevillas holds a master's degree in video and film production from the University of Iowa. For the past 12 years, he has managed the UI's College of Liberal Arts and Sciences Production Unit, which loans equipment to students in film, video and audio. Torrevillas is the husband of Dr. Rowena Tiempo-Torrevillas and brother of journalist and newspaper columnist Domini Torrevillas.
SU alumnus and lawyer Felipe Antonio Remollo assumed post as the new President and Chief Executive Officer of Clark Development Corporation, the governing body of the Clark Freeport Zone. The former Dumaguete City mayor was appointed by President Benigno Aquino III to lead the 2500-hectare modern aviation complex designated as the country's future premier gateway site. Atty. Remollo is also reelected as member of the Silliman University Board of Trustees after the expiration of his full term last May 31, 2008. He earned from SU his High School Diploma in 1977 and a degree in Political Science, magna cum laude, in 1981.
IN MEMORIAM: Estela Tayko Tulabing (SU High School 1949, BS Education 1953) on April 3; Julianita Gravador Odchigue (ETC 1950) on April 3; Genoveva Yuzon Macalisang (BSC 1955, MA 1964) on April 5; former SU Elementary School teacher and Church Organist Noella Viloria Aledia (SU High School 1952, AB Music 1956 , BS Elementary Education 1967) on April 7; Cyd Charissa Flores Yap (SU High School 1972) on April 7; Idiline Maris Imbing Lovery (SU High School 1979, BBA 1983, BSN 1992) on April 19; and SUHS Physical Education teacher Jhan Earl Lagman (BSEd 2009) on April 19; Atty. Alexander G. Amor (AB 1948, LlB 1955) on April 30; Joel N. Peñaranda (BBA Management 1974) on April 31; Faith Lilyvic R. Canoy-Edwards (BS Psych 1982) on April. If you know of any Sillimanian who is not in our memorial list, please inform us.
Thank you for always being there for dear old Silliman.
President Ben Malayang has requested this office to update you regularly about happenings on campus. We are also interested in knowing what you and your alumni chapters are doing.
Please keep in touch and update your file with our office if you have not done so. We would truly appreciate it. You may reach the President's Office through this email address: [email protected] You may also contact the Alumni Affairs Office through this address: [email protected]
Sincerely,
Jocelyn "JONG" Somoza de la Cruz Director of Alumni and External Affairs
cc: Dr. Ben S. Malayang III