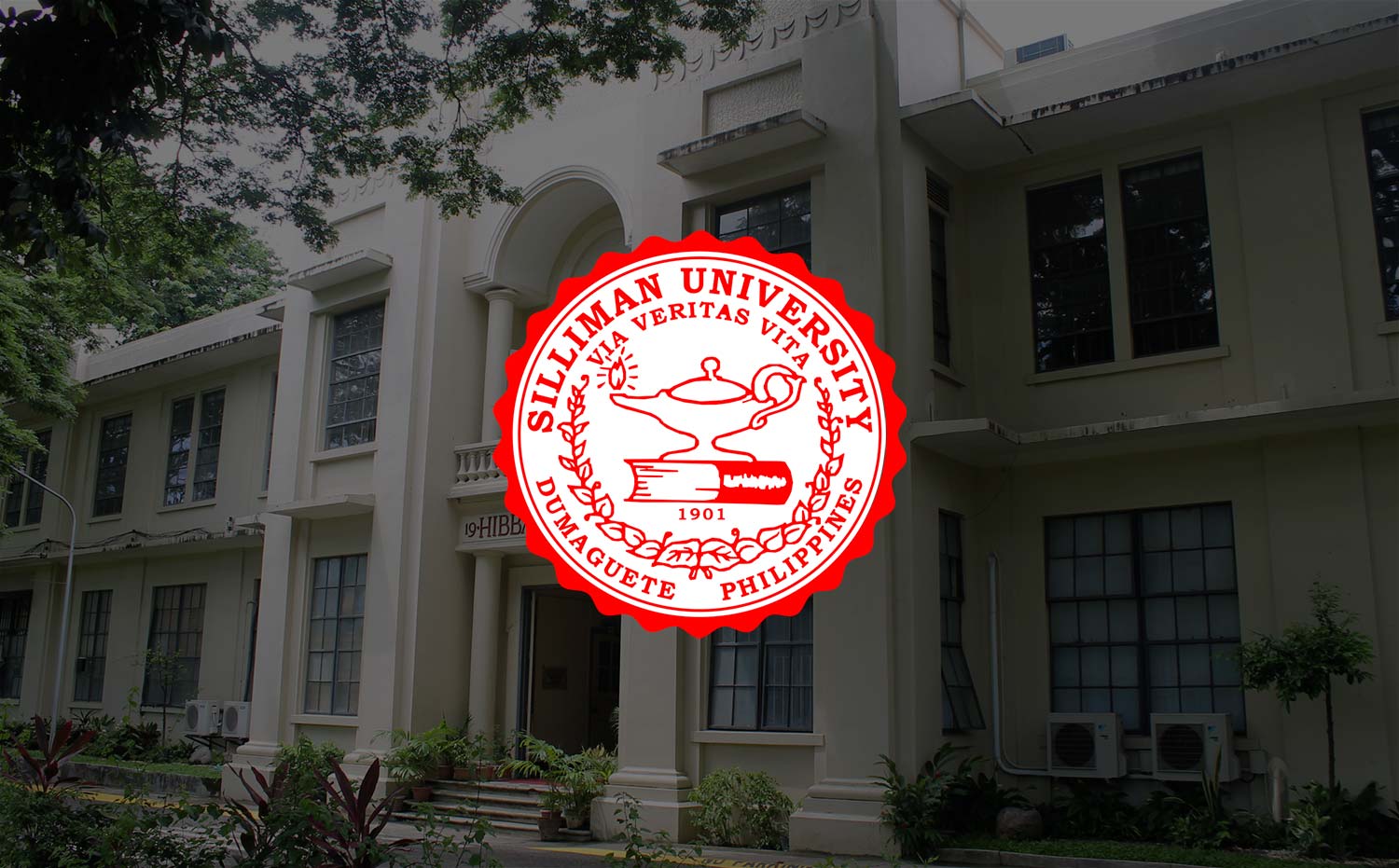 Our Christian Faith
"Our Christian Faith"
By Prof. Cleonico Y. Fontelo, Vice President for Finance and Administration
(Delivered during the launching of the University Christian Life Emphasis Month celebration on July 5, 2015 at the Silliman University Church.)
We come together today to celebrate and launch the University Christian Life Emphasis Week. This is a University tradition that puts as foundation our Christian faith in the way we live and lead our respective lives on- and -off campus.
When I was a student many years ago, this same celebration, albeit with a different name, kept us closer as classmates and friends. It infused a deeper meaning into relationships. It put premium on our view of ourselves in relation to others. Same with some or most of you, among those that we looked forward to was the Galilean fellowship. More than the food, the sharing of life experiences, of our individual struggles based on the biblical texts makes that part of college life unforgettable. That was truly an enriching experience that connected us together as one big Silliman family.
I am pleased to be the speaker for this Launching, Commissioning Worship and Communion Service. Being one is both an honor and a challenge. It is a daunting task as you face a crowd of impressionable minds, born of different orientations. But it is a task one would willingly take on as that same crowd is a community of faith bound by a common purpose, inspired and nurtured by the same institution, and loved by one and the same God.
"The Son is the radiance of God's glory and the exact representation of his being, sustaining all things by his powerful word." – These are reassuring words from our Scripture texts today from Psalm 23, 54:4 and Hebrews 1:3.
If you are asked today, "Who is Christ to you?", what would be your answer? If this were a class, for sure at least one would raise his or her hand and have a ready answer. It can be: "Christ is my Savior". "Christ is my friend." "Christ gives me hope and reason to live life and live it every day with a smile."
If asked: "How have you reflected Christ in your life?" "Have you allowed others to see Christ in you?" "Are you an instrument of his sustaining grace, of God's radiant glory?"
Perhaps you'd take some more time now to mull over those questions.
Indeed, in this world we live in, it is easy for words to come out of our mouth, but it is quite the opposite for actions to define those words or for the same words to be translated to actions.
The Scripture today reinforces the theme of this semester's University Christian Life Emphasis Month. The theme is: "The Sustaining Power of God's Truth". It tells us of how marvelous our Creator is, of how his graciousness is profound, of how the impact of our faith in Him is pervasive.
I have asked all those questions at the start because I wanted to draw from you a silent self-introspection on the extent to which you have become a channel for others to know God and Christ. I wanted for you to come to a conclusion that while you have all the while thought of your faith as unwavering, you ironically could hardly articulate your thoughts and feelings of how much you have lived life according to His will.
College life can be among the more critical phases that you will go through as a human being. It is in college where you are presented with a million and one opportunities to learn more about the world and, in the process, learn more about yourself. It is a period of self-discovery that goes hand-in-hand with a conscious desire to move closer to independence. It is the time when you ask a lot of questions, and the time when you have a lot of reasons to find the answers to those questions in ways that fall within the bounds of your own reasoning.
While college life is fun – and it should be fun – there are those who are unable to face up to the pressures of what it demands of students. For one, there are the glares of materialism that may render a student comparing herself or himself with another for the gadget that he or she has, the car that he or she drives, the amount of food and coffee that he or she is able to buy for himself or herself and others. There is also the lure to peer pressure that tests your ability to focus and manage your priorities. There is also the justification of an overly busy schedule, of a full load, of many activities that leads one to unknowingly compromise the value of family.
But remember: College life should be about you building a fuller appreciation of life beyond you, outside you. It is about you building your life around the "who" that matters, not the "what". And this is where you are called by our Scriptures to reflect on what genuinely should motivate you in life.
Why are you in college? Is it because you want to have a good job after graduation? Yes, of course. But is that all that matter to you? What is your measurement of success? Is it a nice house, a swanky car, the latest iPhone? Or is it because you want that someday, people will come to realize that the value of life is sourced more from the relationships you've built, the number of people you've touched, the unselfish commitment of yourself to service in the betterment of others and the world you live in?
Each of us has our respective motivations. But whatever those are, let it not distance you from the real purpose of our existence. And that is to be stewards of God, a channel through which He can radiate his glory, power and grace to the least, most oppressed and highly vulnerable among us.
Let your individual dreams and your every professional and undertaking in life take on that perspective of your existence. Let that breathe meaning to what you want to do in life. Let that align your plans with God's plans for you.
Embracing God and His Truth is an acceptance not just of your weaknesses but of your strength amidst your weaknesses. It is you rising above every circumstance that you figure in. It is a complete surrender to the Divine Unseen but a persistent endeavor to share the best of yourself for His greater glory.
Many times we are confronted with problems in life. Some that hit us seem to be insurmountable. They trap us in a scenario where there is very limited space to move around. During these times, what do we usually do?
Some would start questioning their faith. "Why did this happen to me?" "Why, of all, me?"
This line of innermost questioning floats us to be the least culpable and the most deserving of grace instead. There is no problem though when you start asking; for after all, that is the start to learning. But when the series of questions that you throw at yourself causes you to displace trust from God, to cast doubt on your faith, you may have sought for answers for the wrong reasons.
There are many circumstances that we are confronted with where our faith and strength of character are tested. We oftentimes quickly lose sight of this orientation of trials and tribulations that we plant bitterness within us, we harbor hatred, and we sow hopelessness. But in God's truth, these are the very trying times when we ought to see God's hands open up to us, ready to embrace us. These ought to be the time when we realize how we are but a speck in this world yet one that is equally blessed in terms of an opportunity to experience God in many dimensions of Christian joy and suffering.
And this reminds me of the poem, "Footprints in the sand". It is one meaningful depiction of the sustaining power of God's truth. It is best that I conclude this sermon with the truly heart-warming and reassuring message of this poem. It reads:
One night I dreamed a dream.
As I was walking along the beach with my Lord.
Across the dark sky flashed scenes from my life.
For each scene, I noticed two sets of footprints in the sand,
One belonging to me and one to my Lord.
After the last scene of my life flashed before me,
I looked back at the footprints in the sand.
I noticed that at many times along the path of my life,
especially at the very lowest and saddest times,
there was only one set of footprints.
This really troubled me, so I asked the Lord about it.
"Lord, you said once I decided to follow you,
You'd walk with me all the way.
But I noticed that during the saddest and most troublesome times of my life,
there was only one set of footprints.
I don't understand why, when I needed You the most, You would leave me."
He whispered, "My precious child, I love you and will never leave you
Never, ever, during your trials and testings.
When you saw only one set of footprints,
It was then that I carried you."
Amen.