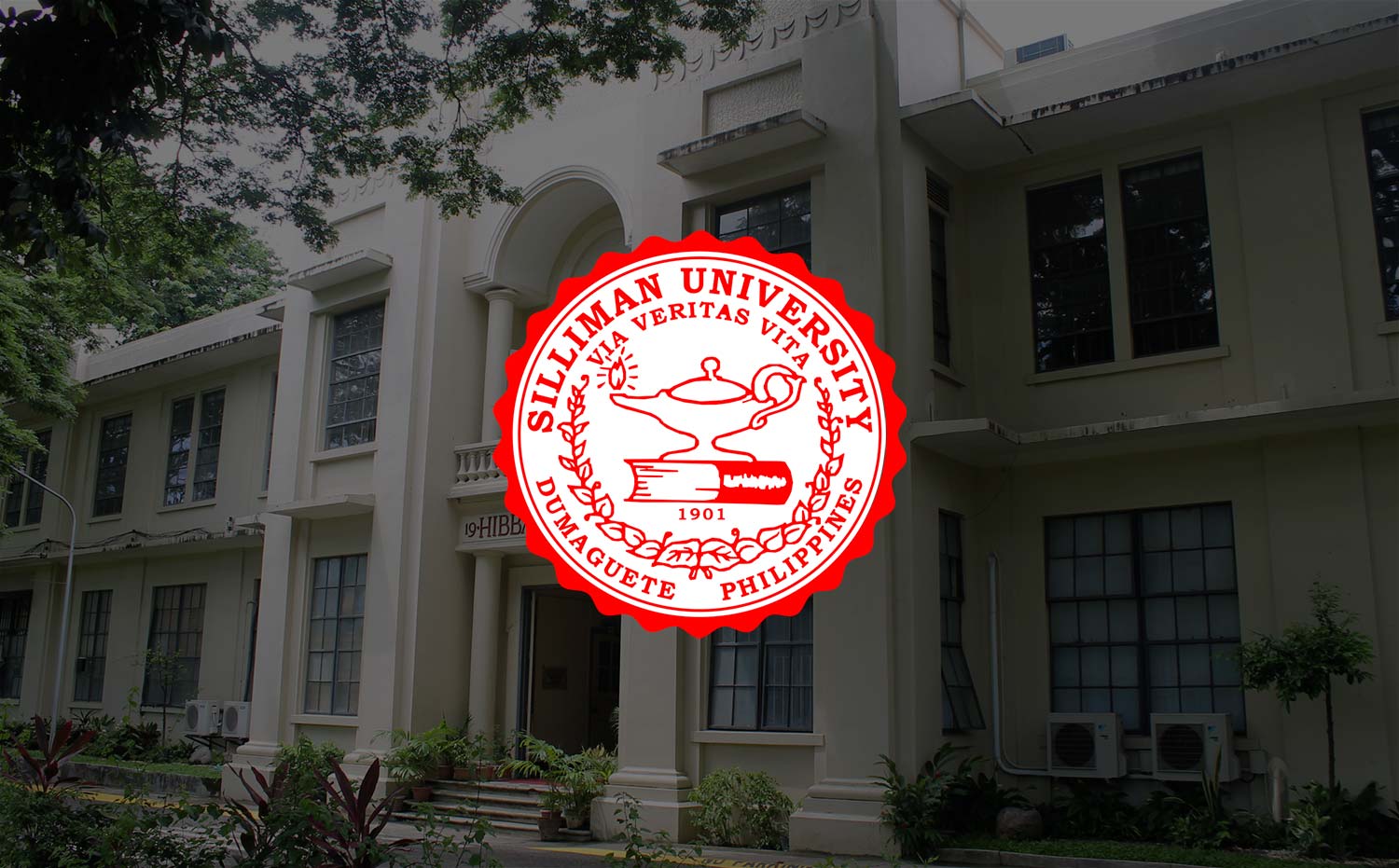 Of Life Lessons
Of Life Lessons 
By Atty. Grace A. Sumalpong, Secretary, Board of Trustees 
(Message delivered during the Honors Day Convocation of the High School Department held August 3, 2015 at the Claire Isabel McGill Luce Auditorium.) 
It is always a pleasure to come home to Silliman. Every opportunity and reason to be here is always welcome. It gives me a chance to recharge and lift my spirits. These past years, my trips back to Silliman have become more frequent with my involvement in the university and the medical center. And, this year, will even be more frequent with my involvement in the High School centennial celebration next year. Preparations are underway as we speak, and you, most specially you who are here, be warned – we want you to actively participate in the various activities that are lined up from now until the grand celebration during Founders Day next year. This goes as well to all parents and loved ones and fellow high school alumni here today.
I am glad that we have this special convocation to recognize you, our honor students. Back in my time, we didn't have this in high school although we had it in college. It is a time of great pride and joy to be with you, a select group of students who, by your intellect, hard work, tenacity, diligence, critical and creative thinking ability are now going up on stage to shine and be recognized. Enjoy the feeling. Congratulations! And the same goes to you dear parents and loved ones. I'm sure you all feel proud and happy for these young achievers – so young and so smart indeed!
So honorees, let's acknowledge the people who made this day possible for you. I'd like you to stand and face your parents and loved ones. Then, your teachers.
It's good to remember that achievements like these happen not only out of your own making but because there are people who helped you along the way to be what you are today. Your parents worked hard to send you to Silliman,  to get the best quality education for you. They've sacrificed and given up on things for themselves just so you can have what you need. Your teachers work well into the night to prepare your lessons, check your papers, compute your grades, mostly sacrificing precious family time. This day is also for you, dear parents and teachers!
Today, I am sharing some of the most private parts of my life. When I was your age, I dreamt of becoming a marine biologist someday. I loved the sea and grew up going to the beach every summer. I thought what better place to be than being out there in the ocean everyday. That dream did not come true, I only ended up going scuba diving.
Later on, I thought being an engineer was exciting. I loved numbers and I enjoyed solving math problems. In fact, after graduating from Silliman University High School, I enrolled in the college of engineering. I must say I was doing very well in class.
At that time, there were three choices in Silliman – civil, mechanical and electrical engineering. But I didn't think I'd want any of these. I wanted chemical engineering which was a new thing then. It was not offered here and it would mean transferring to another school. At that time, the nearest place would be in Cebu. But here's the thing. I'm third in a family of 11 children who, except for the youngest, who came 10 years after the 10th, came practically a year apart from each other. All of us in high school and college were enrolled here in Silliman, which was made possible with the support of our Lolo, Lola, aunts and uncles and the scholarships we enjoyed from Silliman. My parents would not have been able to afford to send me to Cebu then. Besides, I was enjoying myself so much and could not imagine myself not finishing here at all.
So, without even telling my parents, I did the unthinkable (at least in my family) – on my 3rd year, instead of proceeding in engineering, I shifted to physics. In the end, I graduated with a math degree. How that happened is another story.
Soon after, I moved to Manila hoping to make good use of my Silliman education. Then, while working as a systems programmer in one of the leading computer companies, a major scandal hit the Supreme Court. This was in the early 80s, many many years before you were born. It was said that in the latest bar exams released a few days before that, a son of a justice was able to pass the exams because one of the justices campaigned among his peers to lower the passing grade. Lowering or adjusting the passing grade was done by the Supreme Court when it is felt that some of the exams were too difficult and the passing rate is way too low. This time, it was done to favor a justice and his son. It was a big thing then when one of the female justices revealed this to the public and resigned from the Supreme Court. Thereafter, the other justices also resigned. I thought to myself, what's the big deal? Why would the highest court in the land be shaken by such a thing as a bar exam? And what's so difficult about taking up law and taking the bar?
And so I enrolled in law school. I was already working at that time in Makati and the only law school nearby was the Ateneo. So there I applied and got accepted. Of course I didn't dare ask my parents to support my studies. I had 8 younger siblings that they had to worry about. But I'm sure my father, who was a judge, and my Mama, were pleasantly surprised and pleased that one of their 11 children was pursuing a career in law. By the way, my father finished his law studies here in Silliman back in the 50s. I must tell you, working full time at the same time studying law was no joke. I had an 8 to 5 job and had to rush to school that started at 6 until 9pm, hit the books until 12midnight or 1 am every day for 5 years, summers included, and be ready to be at work at 8am. I didn't have a life then other than work and law school.
After I passed the bar, I continued working in the bank where I moved when I started my law studies. And there I made use of my law background not in the law department of the bank. Instead, I moved around a lot in various areas of banking – I wanted to become a good banker who happens to be a lawyer. On the side, I taught law in Far Eastern University. I also taught at the University of San Carlos College of Law when the bank sent me to Cebu for a special assignment. I thought what I learned at Silliman and the Ateneo, I can share with those who didn't have the opportunity to study at these two great universities.
Well, my dear friends, this is the abbreviated version of my life story. There's more to tell but let me end there. People I meet are often surprised when they find out my undergraduate degree is math and I'm a lawyer.
There must be life lessons here somewhere. I can readily think of two.
One, Silliman did not only prepare me to become a lawyer, it prepared me for life. What do I mean by this? An undergraduate degree in Math is not the usual pre-law degree taken to prepare one towards a career in law. But it did not matter. What I learned in Silliman, from my math degree, did not only come from the classroom where competence is built but from the values instilled in me to strengthen my character and faith and the discipline to face the challenges in a field so different from math. Talk about being left brained and right brained. This must be it. My discipline in math is left-brained: analytical, logical and objective. And law, well, law is mostly right-brained: intuitive, thoughtful and subjective although one needs to be logical and analytical as well.
Yes, it's true what President Ben Malayang said recently at the All-University academic convocation. He lamented about how most schools are out to develop the competitiveness of their students in industries with little or no emphasis on their role in serving others. There is focus on developing technical skills forgetting that there are other dimensions in shaping a person to be of service to others especially those in need. He said and I quote – "This is why in Silliman University we emphasize the value of character and faith, inasmuch as we develop competence within you. For in one's failure to match the process of building competence with the process of building character and faith, you will have a society that continues to be endangered." He further said "the entire Silliman experience is about exposing students to the realities of life on the ground, in order that they may see themselves as an instrument of change and a source of hope."
One does not only get an education from Silliman. Rather, it is an institution that aims to mold and develop the whole person, building competence, character and faith.
Two, living one's life through the prism of the "Via, Veritas, Vita" gives you strong anchor and foundation. It keeps you grounded. It keeps you simple. It keeps you humble. It keeps you focused on what life is all about. That life is not all about one's well being but about how one can be of service to others.
So there you are. I don't normally talk about myself a lot. But I've decided to share my story in the hope that some lessons maybe learned. It's also my way of trying to look into myself if I've lived the values that Silliman instilled in me.
I say, make the most of your Silliman education. Remember to imbibe and absorb all that you can from the classroom, the Church, the cultural center where we are, the athletic courts, and the community. Young as you are, this might still be a strange concept for you now but in time, in time,  you will realize how all these come together to shape you and prepare you for the bigger world out there.
My congratulations and all the best in your life journey.