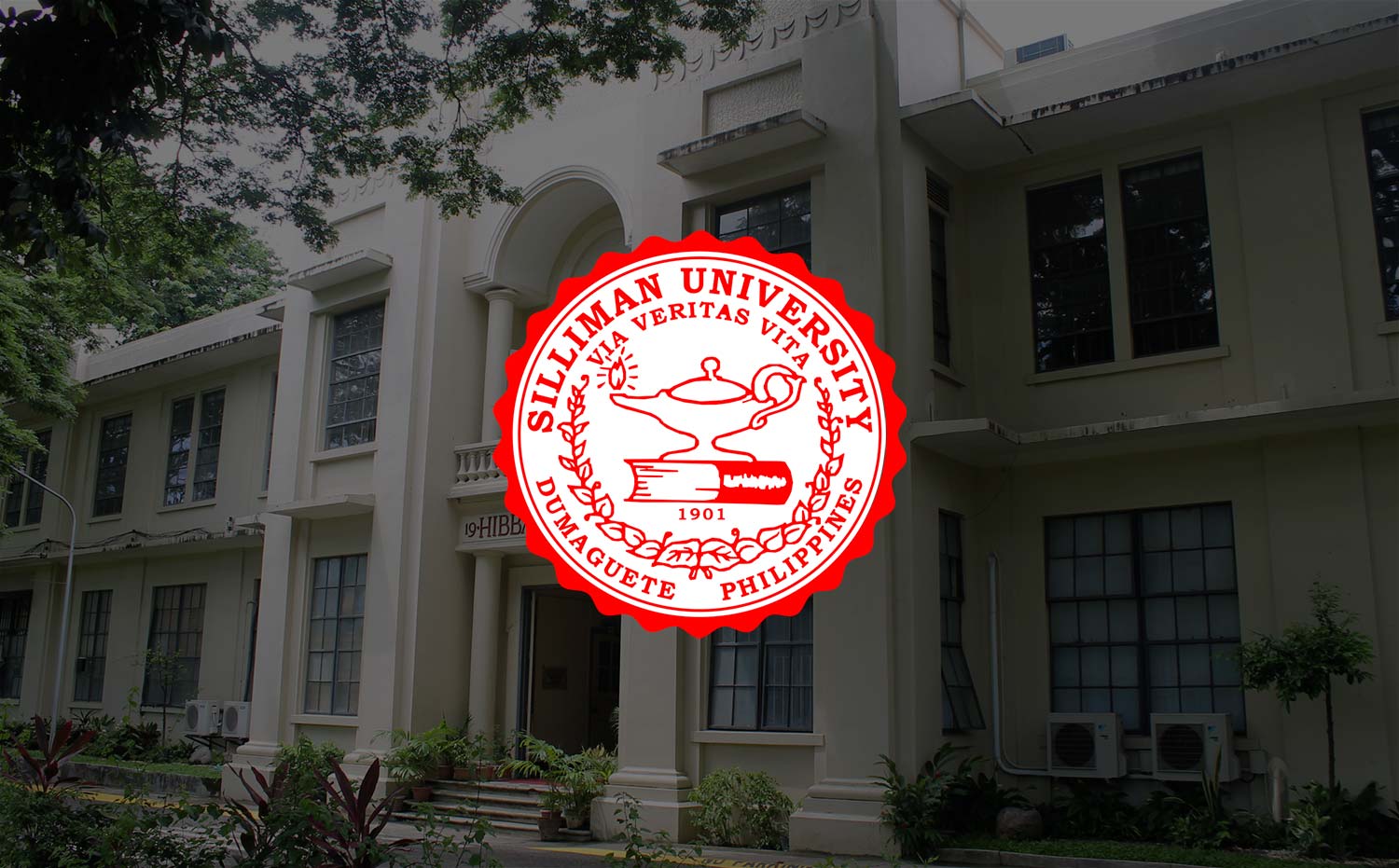 Forum in Silliman Highlights Negros Oriental as Phil. Center for Water Excellence
Philippine water experts who gathered in Silliman University recently said making Negros Oriental the Philippine Center for Water Excellence would push other provinces in the country to protect their own waters.
"We want Negros Oriental to be the center of excellence for water management in the entire Philippines so we can start educating other provinces about how to preserve and manage our country's water resources," said Ms Amor Maclang, director of Water Excellence Philippines (WEP), at the National Water Conference held August 14 on campus. 
WEP is a non-government advocate for inclusive economic growth and water sustainability.
"Water is probably the most critical and under-advocated resource that we have," Ms Maclang wrote in a column explaining why their group is investing their resources in Negros Oriental.
"(Water experts) keep on saying we cannot really talk about sustainable development without water playing a vital role in it—and yet there's no one talking about this increasing problem," he added. 
Ms Maclang recounted that her group was managing the aftermath of typhoon Sendong and super typhoon Yolanda and of the flooded areas in South Cotabato and Sultan Kudarat, where they saw firsthand the destructive power of water.
She said people either take water for granted until it brings such devastation or they forget that water is "perhaps the most important natural resource we need that drives development."
"We are in Negros Oriental, in Dumaguete, specifically, because I'm proud to say that of all the many places that we have been involved in, for advocacy in environment or tourism, I think Negros Oriental has the highest per capita in terms of environmentally conscious LGUs, people and business," Ms Maclang shared. 
According to her Negros Oriental has 25 municipalities, most of which are already undertaking best-case practices for water sustainability in terms of domestic, industrial and agricultural initiatives. 
Dumaguete, the capital of Negros Oriental, also ranks fourth around the world in terms of the most desirable place to retire in.
"The quality of living that locals enjoy, which is anchored on the preservation of the environment, is without parallel," Ms Maclang said.  
University of the Philippines Diliman chancellor, Dr. Rex Victor Cruz, a specialist in watershed management and partner in this campaign, said: "Without water we cannot talk about sustainable development, because water underpins the major sectors of society–economy, agriculture, health, ecotourism, transportation, energy and ecosystem maintenance."
He also said local governments should be the prime movers of watershed development.
Negros Oriental Governor Roel Degamo announced that the province is finalizing the implementing rules  for the revitalized, multi-sectoral IWRMC.
The management framework for this campaign is the comprehensive ridge-to-reef approach, which aims to restore, rehabilitate and enhance resources on the ridge part or the mountain slopes of the province down through the coastal areas. 
The ridge-to-reef approach has long been championed by Silliman University academics. National Scientist and Silliman University Trustee Dr. Angel C.Alcala has said: "You cannot protect the sea without protecting the land."
He reiterated this concept at the conference: "If we want to be excellent in our aim to really champion water sustainability, let us all commit ourselves to protecting our environment, our biodiversity, and our coastal areas. We have to engage our communities, educate them, and mobilize them because they will benefit largely from improved conditions ."
Dr. Isabelo Montejo, director of DENR Region VII, also pointed out that community engagement was critical to success. 
"Communities are vital partners in the re-greening of Negros Oriental uplands.Once the community is engaged, they come to develop a sense of ownership. And once it happens, we can almost certainly expect sustainability," he said.
Negros Oriental officials said the province ranks No. 1 in the National Greening Program, having reforested 65,000 hectares (above target) and devoted 9.4 hectares for a mechanized seed nursery, the largest in the country, which will be inaugurated in two months.
In addition, Negros Oriental has done intensive water quality monitoring and profiling of its watershed areas, along with engaging and educating people on the importance of water sustainability.
In accepting the water-capital challenge, Gov. Degamo pointed out that water remains at the core of sustainable development in the province, "which is why we are bent on championing this water sustainability campaign." 
He also recognized that water bodies are the main eco-tourist attraction in the province, which ranks second in arrivals in the Visayas.
IWRMC was created in 2009 by then Neg Or Gov. Emilio Macias II and Occidental Gov. Daniel Bitay to preserve the Ilog-Hilabangan water basin, which empties into five towns on the Occidental side and seven on the Oriental side. It was then threatened by forest denudation, water pollution, water scarcity, water-borne diseases, and water-use conflict. – By Leslie J. Batallones and Celia E. Acedo/SU Research and Environmental News Service
(Cover photo by Boboi Costas)