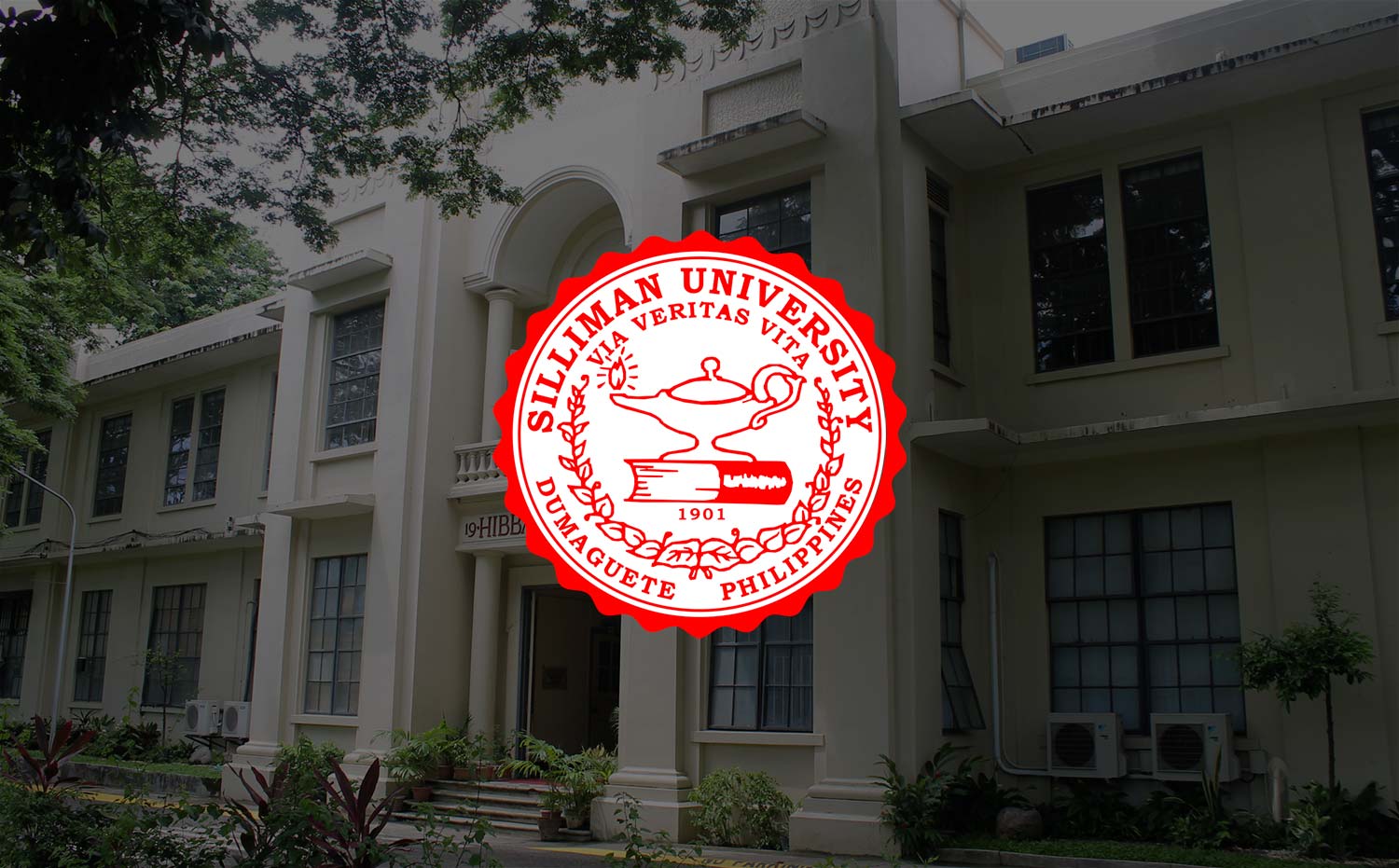 Ms Ginalyn M. Mañacap
Our childhood is the most essential phase of our lives. Usually, most of what we become as we mature and grow up highly depends upon the experiences we encountered during those crucial formative years. Our values, beliefs, and personality are just some of the permanent and intangible things only those colorful years of fun and vigor can shape and dictate.
Driven by a nature so calm and serene, whose serious aura exudes noting but an endless love for family and work, and whose personality is a triumphant product of a wonderfully spent childhood, Ms. Ginalyn M. Mañacap continues to embrace a life of blessings, and in return, serves as a blessing to Silliman University for almost five years now.
Born in the southernmost city of Negros Oriental, Bayawan, Ginalyn can only reminisce the fun memories she had back then together with cousins playing Bato Lata, Jack Stones, and their favorite Chinese Garter. Growing up, her parents never failed to instill in her the importance of finishing her studies. Being the eldest of three, Ginalyn eventually learned to become self-reliant when it comes to making decisions not only for herself but even for the people around her. She graduated at E.L. Jaime Elementary School at Bacolod City and finished High School at Negros Oriental High School.
Ginalyn's serious nature was already quite evident even during her years as a student. Her everyday routine comprised of studying in school and immediately going home right after. Admittedly, she expressed that she is not a very social person and would just prefer to be at home and read some books rather than hang out with friends.
Her ultimate dream was to work in a bank. The sleek corporate attire and the image of working in an air-conditioned office captivated her fantasies. With a serious and business-minded disposition, she took up Management at Silliman University in 1997 and graduated in 2001. As the years went by, she learned to love even more her chosen field inspired by her mother who ventured into doing business by herself even without a business degree.
Since then, she was able to work in various private corporations and NGOs as a staff member. In 2010, she joined the Silliman community and is currently working in the Current Records Office. She expressed her happiness saying that her current job gives her an avenue to really practice and apply everything she learned in her field.
She is one of the few who can attest that there is still true love even in the most modern ways and means of getting to know your potential partners in life. Her husband, Mr. Ronnie Mañacap, was her former text mate. They eventually felt that they were right for each other and tied the knot in 2002. They are now happy and proud parents of a 12 year-old boy and a seven year-old girl.
Ginalyn is very much contented with the life she has right now. A happy family, a gratifying work, and a strong faith in God are the things that keep her heart in the place of love, joy, and fulfillment.
Describe yourself in three words.
Simple. Honest. Courteous

What is your motto in life?
Honesty is the best policy.
What makes you laugh?
When I get to solve problems and trials.
What makes you cry?
When I do not get to solve problems and trials in life.
What's your favorite time of the day and why?
9pm. It is the time I get to rest and sleep.
What's your favorite day of the week and why?
Sunday. It is the day I go to church and pray
What do you love doing when not working?
I stay at home and read books.
What is your favorite hangout place in the University?
The Current Records Office.

What makes you blush?
When someone goes wild.
Tell us a fact about yourself.
Before going to sleep, I always make sure I pray together with my kids.
What's your favorite game growing up?
Chinese Garter
What is your idea of a relaxing day?
Reading Books
What is the first thing you do right after waking up in the morning?
Pray
What's your idea of a family?
A happy family.
At this point of your life, what for you is your life's mission?
To make sure my family cultivates love and unity.