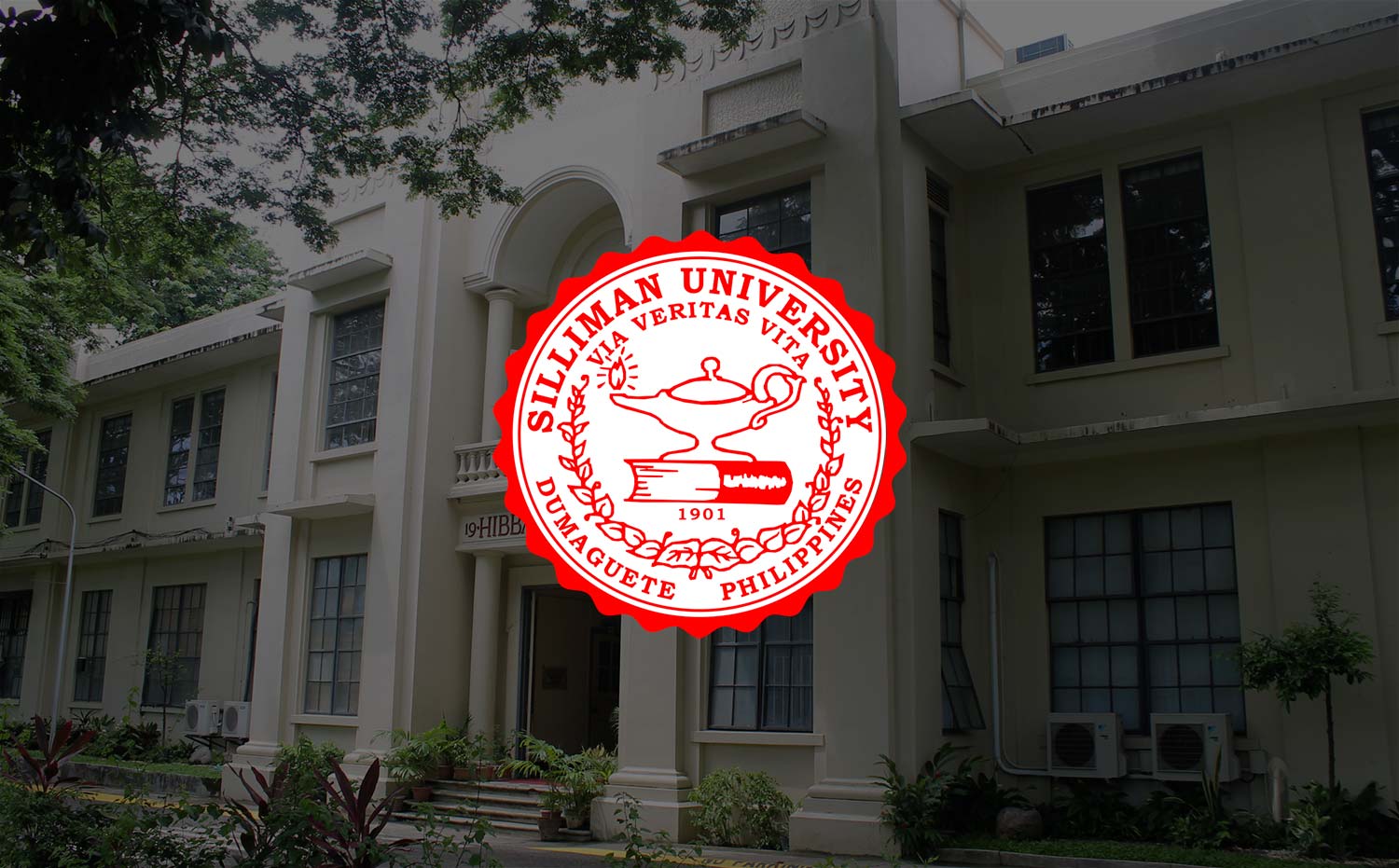 Mrs. Yolanda Elenita Luz Valente-Maxino
In the beginning, when God was distributing the mystic beans of happiness and optimism, only a lucky few were able to make it on time. One of those who were able to secure their place in the front row was Mrs. Yolanda Elenita Luz Valente-Maxino, who, perhaps, received more than a handful of beans than anyone else. If Artemis is the Goddess of the Moon and her brother Apollo is the God of the Sun, no one else deserves to be the Goddess of sunshine than this woman who has been a bright light to the University for almost 15 years now.
Born on September 23, 1967 in Culasi, Antique, Yolanda, or "Inday" to colleagues and friends, is the only daughter and the third of four children. Being the only rose among thorns, Inday was regarded as her daddy's sweet little girl. Although most of her tender years were spent in the City of Gentle People, Inday always looked forward to summer vacations to go back to the place where she was born. Growing up, her parents never fell short in instilling in her a profound sense of faith and religiosity, as well as compassion and kindness to others. She recalls having a spritely childhood together with her relatives and cousins with whom she loved to play "balay-balay" and "takyan".
Her elementary and high school years in Silliman University were her period of discovery and exploration. At such a young age, she became active in extra-curricular activities and involved herself in scouting, Sunday school, and choirs. She became an active officer of the Christian Youth Fellowship, and became a member of the International Order of Job's Daughters – which shaped her character and her personality. Even back then, she already was an active youth and church leader, serving selflessly in the Youth Ministry of the Church. One of her most notable achievements when she was in high school was receiving the Jojo Magbanua Outstanding Girl Scout of the Year award.
Her dream of following in her mother's footsteps to become a pharmacist was short-lived right after heeding her father's decision to stay put in Silliman University. She then decided to major in Accounting but later realized that she cannot see her life sitting in office desks for hours. She then decided to major in Management and eventually fell in love with the course. She finished BBA Management in 1987. Right after finishing her undergraduate degree, she immediately pursued Law and finished it in 1992.
Just a year after finishing Law, Inday married her other half, Atty. Mikhail Lee Maxino, currently Dean of the College of Law. They tied the knot in 1994 at the Silliman University Church. Inday and Mikhail are blessed with two children who are both achievers: Mykaela, a Physical Therapy major, and Marc Kyle, who is in first year high school.
Hers is a life molded by the four walls of Silliman University. She learned everything about life in this very institution. Most of what constituted her years was spent serving Silliman as her way of giving back and expressing her utmost gratitude. She taught at the College of Business Administration for a year, and then served the Silliman Church as Administrative Assistant and later, became Church Administrator in the year 2000. In the year 2003, she served as the executive secretary of the Alumni Association Inc. In 2014, she joined the University as Student Recruitment Officer. Right now, Inday only looks forward to seeing her children become who they aspire to be.
Her personal catalyst of transformation is Silliman University. Inday expressed how grateful she is of this very institution that shaped her and contoured her life to what it is now. Her story is a testament to Silliman being more than just an academic institution but also a home where lifelong relationships are forged and a family is found. Likened to the vibrant morning rays of the sun, Inday sees life as a vibrant waterfall of happiness that she was able to successfully cascade to the people around her.
Describe yourself in three words.
Cheerful. Helpful. Committed
What is your motto in life?
I can do all things through Christ who strengthens me.
What makes you laugh?
Jokes and funny stories.
What makes you cry?
When I listen to beautiful music and reminisce memorable moments.
What's your favorite time of the day and why?
Early morning. It is the time where I get to reflect and pray.
What's your favorite day of the week and why?
Sunday. It is the day I go to Church, spend time with my family. 
What do you love doing when not working?
I do things for the family and for other people.
What is your favorite hangout place in the University?
Alumni Hall.
What makes you blush?
When I'm embarrassed.
Tell us a fact about yourself.
I started as a very quiet and shy person. It was Silliman who transformed and changed me to who I am now.
What's your favorite game growing up?
Balay-balay and Takyan.
What is your idea of a relaxing day?
At home, doing things at my own pace without any deadlines.
What one thing would people be interested to know about you?
I am a very patient person and I am very positive as well. I tend to look at the positive side of things at all times.
What song best describes the YOU and the life you have now?
My Tribute by Andre Crouch. 
What is the first thing you do right after waking up in the morning?
I pray and thank God.
What's your idea of a family?
A family will always stand by each other through thick or thin.
At this point of your life, what for you is your life's mission?
To ensure that my children will be successful in their chosen path and to make sure I embody the ideals of Silliman University by proclaiming what Silliman ministry is all about in education.
How do you like to be remembered as a colleague?
As someone who they can always lean on. "Inday will always be there."