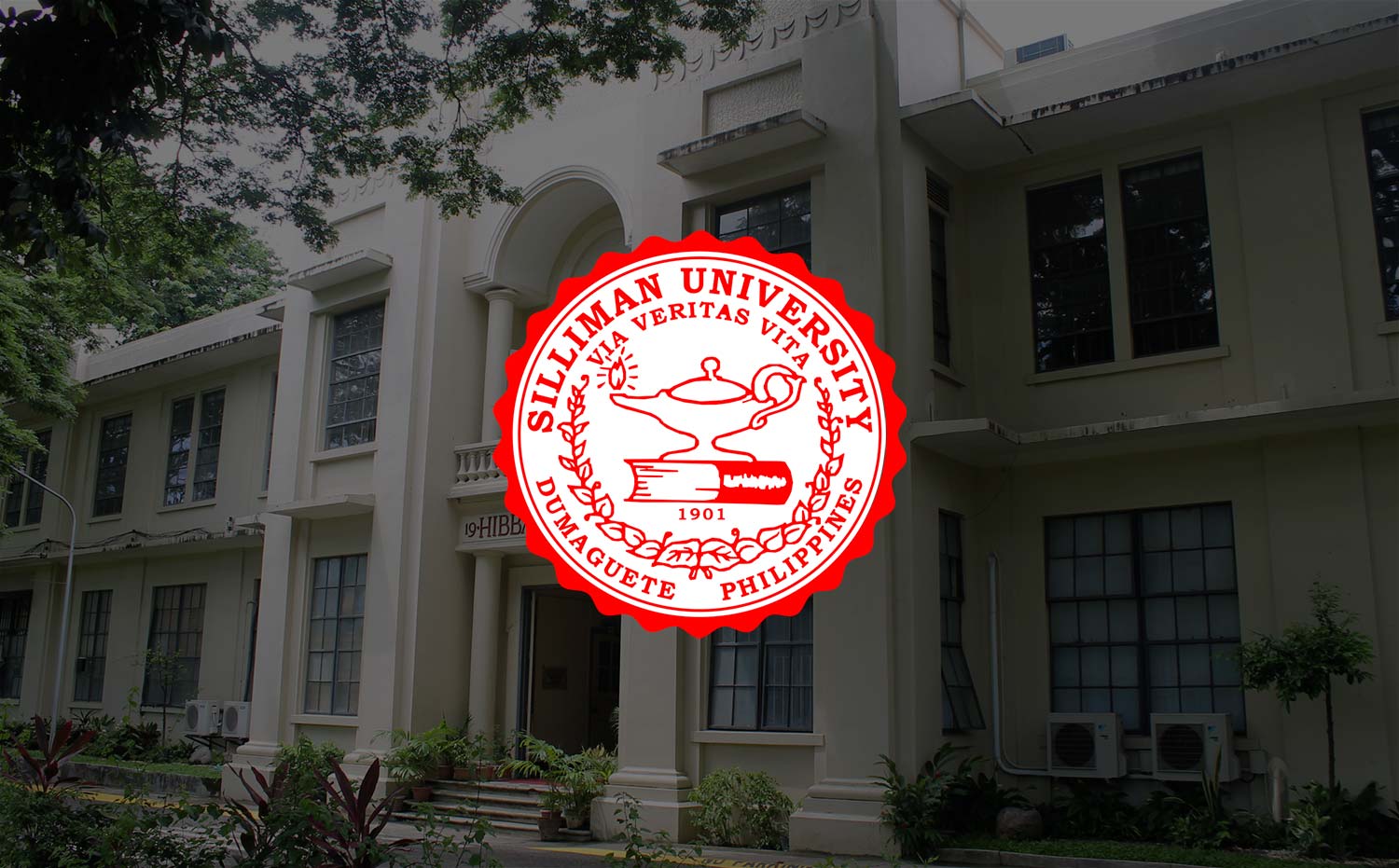 Mrs. Maria Jocelyn R. Garcia
"Teachers may not become millionaires in this profession, but a teacher's million are his/her students, whose hearts she/he touches, and whose minds she/he molds."
This is one of the most striking and inspiring statements of one of the firm foundations of the heights that Silliman University High School has reached for the past 28 years. She is a metaphor of the sun's bright rays, a reflection of the glistening signs of a new day, and an embodiment of the essence of a rainbow's colors. Her years of being a teacher to generations of young minds are distinctively characterized by a reasonable strictness that resonates a motherly touch. She breathes her profession, and every day, she is given a kind of vitality that lifts her spirit and makes her heart genuinely happy.
Let us take a closer look at the life of a mighty Filipino teacher, Mrs. Maria Jocelyn R. Garcia.
Born on October 14, 1961 at Banilad, Dumaguete City, Jocelyn is the fifth among six children. Since all of them are girls, they have forged a bond so strong, nurtured by their loving parents, who were both public school teachers. Their life as a family had never been easy. Their parents had to work extra hard just to make sure all of them had a good education. Although she enjoyed a fun childhood playing hide-and-seek with siblings and cousins, Jocelyn vividly remembers how her parents instilled in all of them the value of work, frugality and discipline. At such a young age, Jocelyn fully understood what hard work and responsibility truly meant.
Inspired by her parents, Jocelyn finished elementary at the South City Elementary School with flying colors. Her high school credentials at the East Visayan School of Arts and Trades did not tail far behind. She was one of the few students in her class who had what one may call as a sharp memory, and so her teachers encouraged her to pursue Social Studies in college. But even before the prospect of her pursuing this course came about, Jocelyn had already made up her mind. Challenged by the difficulty and complexity of the language, Jocelyn decided to major in Filipino.
She studied at Silliman University and took up Bachelor of Science in Education major in Filipino, minor in Library Science. She worked her way up towards success through the blissful fruits of hard work and dedication. During her entire stint as a college student, Jocelyn worked as a student assistant at the Library, until she finished her course in the year 1982.
Desirous to enter Silliman University High School as a faculty, Jocelyn was quite disappointed upon learning that there was no vacancy in the pool of teachers right after her graduation. Pressured to work for her family, she grabbed the opportunity to serve as a teacher at the CDCP Mining Corporation at Basay, Negros Oriental. But her stint with CDCP was short-lived. A year later, Jocelyn decided to quit and venture in a business together with her sister. For two years, Jocelyn was able to support her family through the food business that they were able to manage successfully. 
Opportunity came knocking on Jocelyn's door just around the same time their food business was doing well. It was an opportunity that was too hard to decline; it was what her heart desired. There was a vacancy at the High School Department in Silliman in 1987. Jocelyn immediately filled it. Since then, Jocelyn has, indeed, found the eternal well of happiness in teaching the national language to young children. There was also a phase in her teaching career where she taught Values Education. 
Jocelyn draws strength and the drive to do what she has the passion for from her family. She is married to Evencio U. Garcia with whom she is blessed with three grown-ups who are now professionals. She looks forward to traveling to different places and seeing beautiful sceneries and tourist attractions after her stint as a teacher. 
Hardships in life were her driving force. Inspiration was her motivation. Jocelyn lived a life bound by the dreaded wheel of life, yet she managed to succeed and inspire more lives along the way. Her ultimate happiness lies not in the materials of this world but in the lives that she's touched. She is a mighty mentor who can attest wholeheartedly to how teachers like her influence eternity, for no one can ever tell where and when their influence stops.
Describe yourself in three words.
Loving, Caring, Dedicated
What is your motto in life?
Always help mold the young generation.
What makes you laugh?
Unique, original jokes.
What makes you cry?
When something bad happens to an immediate family member.
What's your favorite time of the day and why?
Early morning upon waking up. It is the time I thank God for another day.
What's your favorite day of the week and why?
Friday. This is the day I look forward to the coming days to relax and unwind.
What do you love doing when not working?
I read cookbooks, because I really love to cook.
What is your favorite hangout place in the University?
My classroom. This is my comfort zone.
What makes you blush?
Whenever I feel embarrassed.
If you were an actress, who would you be?
Jennifer Lopez
What's your favorite game growing up?
Hide-and Seek
What is your idea of a relaxing day?
A day free from worries brought about by work and school.
What song best describes the YOU and the life you have now?
"Times of your Life"
What is the first thing you do right after waking up in the morning?
I pray and thank the Lord.
What is your idea of a family?
A place where there is love, trust, understanding. It also values a give-and-take relationship.
At this point of your life, what for you is your life's mission?
To touch the lives of others.
How do you like to be remembered as a teacher?
As a strict yet reasonable teacher who loves and cares for her students.