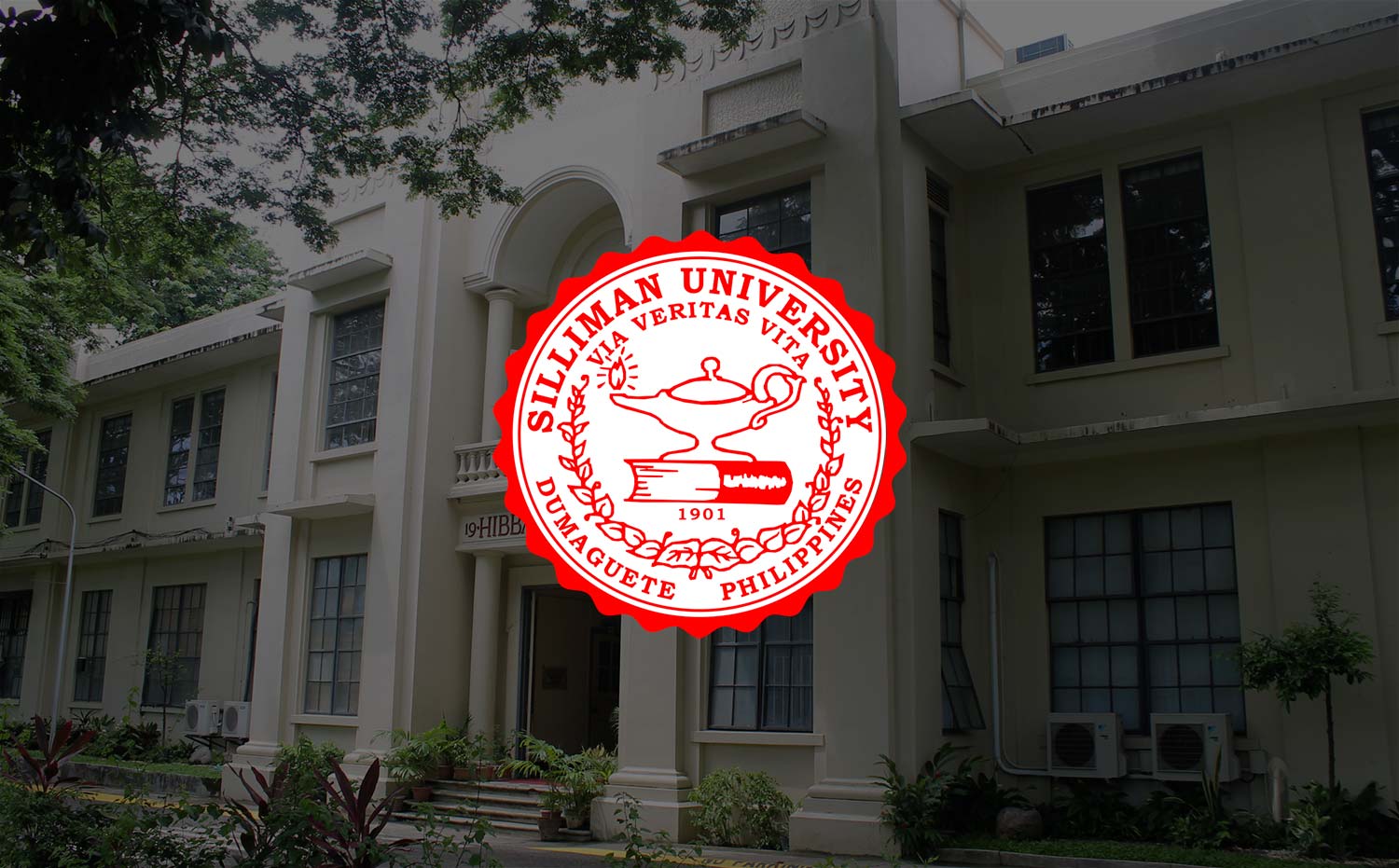 Mr. Ruben C. Cuevas
Located 103 kilometers north of Dumaguete City, the "little big" town of Jimalalud became the birthplace of a man who has the perseverance and dedication of ten thousand. Upon birth, poverty seemed like a punishment for a crime he never committed, but his unwavering faith and persistence to alleviate himself and his family from the binding chains of life's hardships and struggles took him to heights he thought was only possible in a dream.
Serving the University for nine years as a security guard and another 18 as the Control Officer of the Robert B. and Metta J. Silliman University Library, Mr. Ruben C. Cuevas knew life the hard way.
Born on December 7, 1950, Ruben grew up witnessing how his father, who was a worker at a hacienda in Jimalalud, and his mother, who was a vendor in their town's public market worked so hard just to have food for all of them to eat every single day.
Born without a silver spoon in his mouth, Ruben committed himself to finishing his studies and eventually becoming teacher. Everything around him, however, seemed to have connived against his plans as he was growing up. Even his parents doubted the prospect of them being financially able to support his education. It was disheartening for him, but he managed to pick himself up and regain motivation through his aspirations.
It is indeed true that empty pockets can never hold anyone from pursuing their dreams. After Ruben finished his first four years of primary education at Cangharay Elementary School, at age 14, Ruben went to Cebu City to work without his parents' knowledge. Because of his tremendous desire to continue his studies, he labored at a furniture store in Cebu for three years and started saving money in order to support himself the moment he decided to go back to school.
Ruben's hard work paid off. Two years later, he finally obtained his elementary diploma from the Sampiniton Elementary School. This experience propelled him to continue striving even more. Four years later, he finished his secondary education at Infant King Academy.
His plans of becoming an educator vanished like a bubble in thin air the moment he decided to enter the army right after graduation. During that time of turmoil in the country, it was the most convenient and practical thing to do in order to have a job that pays enough. Ruben trained at the Philippine Constabulary in Cotabato City and was assigned at Jolo, Sulu after six months. The danger of the said profession, however, frightened his parents. He was forced to quit the army just after one month of duty.
Ruben went back home and trained as a professional security guard. After securing his license, he worked as a security guard in various establishments in different parts of the province from 1972 to 1973. In 1974, he was presented with the opportunity to join Silliman Univeristy. He was a security guard in Silliman for nine years.
Fate led his heart to its other half while he was securing his post at a gate in the University where he met his wife, Jecilla, who was taking her master's degree that time in Silliman University. They got married in 1979 and are blessed with two daughters who are now both professionals – one is a nutritionist-dietician and the other, a licensed medical technologist.
It was also his wife, a public school teacher, who encouraged him to finish college. In 1984, he enrolled at Villaflores College in Tanjay City, taking up Bachelor of Science in Elementary Education. He finished the course in 1987 and passed the board examination two years later.
At last, he was able to live his lifelong dream to become a teacher. He was assigned to teach at a remote barrio in Mabinay, Negros Oriental where he spent five years. However, when an opportunity opened for him to work again in Silliman University, he made the difficult decision to quit teaching to be part again of the Silliman community – this time, as the Control officer of the Robert B. and Metta J. Silliman Library.
For 18 years, his loyal service to Silliman University has paved the way for him to offer a good life for his family. For 18 years, Ruben has become a constant source of inspiration to colleagues who knew the hardships he had to go through to achieve a better life.
Nearing retirement, Ruben has a certain glow in his face, a gleam that emanates from an honest pursuit for a better life. His is a story that takes inspiration to a greater level, where persistence and dedication grow interconnected. Life may have been harsh for him in the beginning, but nothing stopped him from conquering every obstacle that came along his way. His parents may have not been able to finance him in his studies, but they were able to instill in him one important life-lesson that drove his life: "With God, everything is possible."
Describe yourself in three words.
Honest, strict, careful.
What is your motto in life?
Honesty is the best policy.
What makes you laugh?
Jokes
What makes you cry?
Sad movies and teleseryes.
What's your favorite time of the day and why?
6:30AM. It is the time I gather brilliant ideas for the day.
What's your favorite day of the week and why?
Sunday. It is the day I talk to God.
What do you love doing when not working?
I read newspapers.
What is your favorite hangout place in the University?
Silliman Hall.
What makes you blush?
When I encounter a bad situation.
If you were an actor, who would you be?
Martin Nievera.
Tell us a fact about yourself.
At the age of 14, I went to Cebu to work for 3 years without my parents' permission.
What's your favorite game growing up?
Volleyball.
What is your idea of a relaxing day?
A day where I relieve my tensions.
What song best describes the YOU and the life you have now?
"A Moment Like This"
What is the first thing you do right after waking up in the morning?
I pray.
What's your idea of a family?
A place where there is unity and respect.
At this point of your life, what for you is your life's mission?
My mission in life is accomplished. My daughters have finished their studies, they now have stable jobs, and they both have their own families as well.