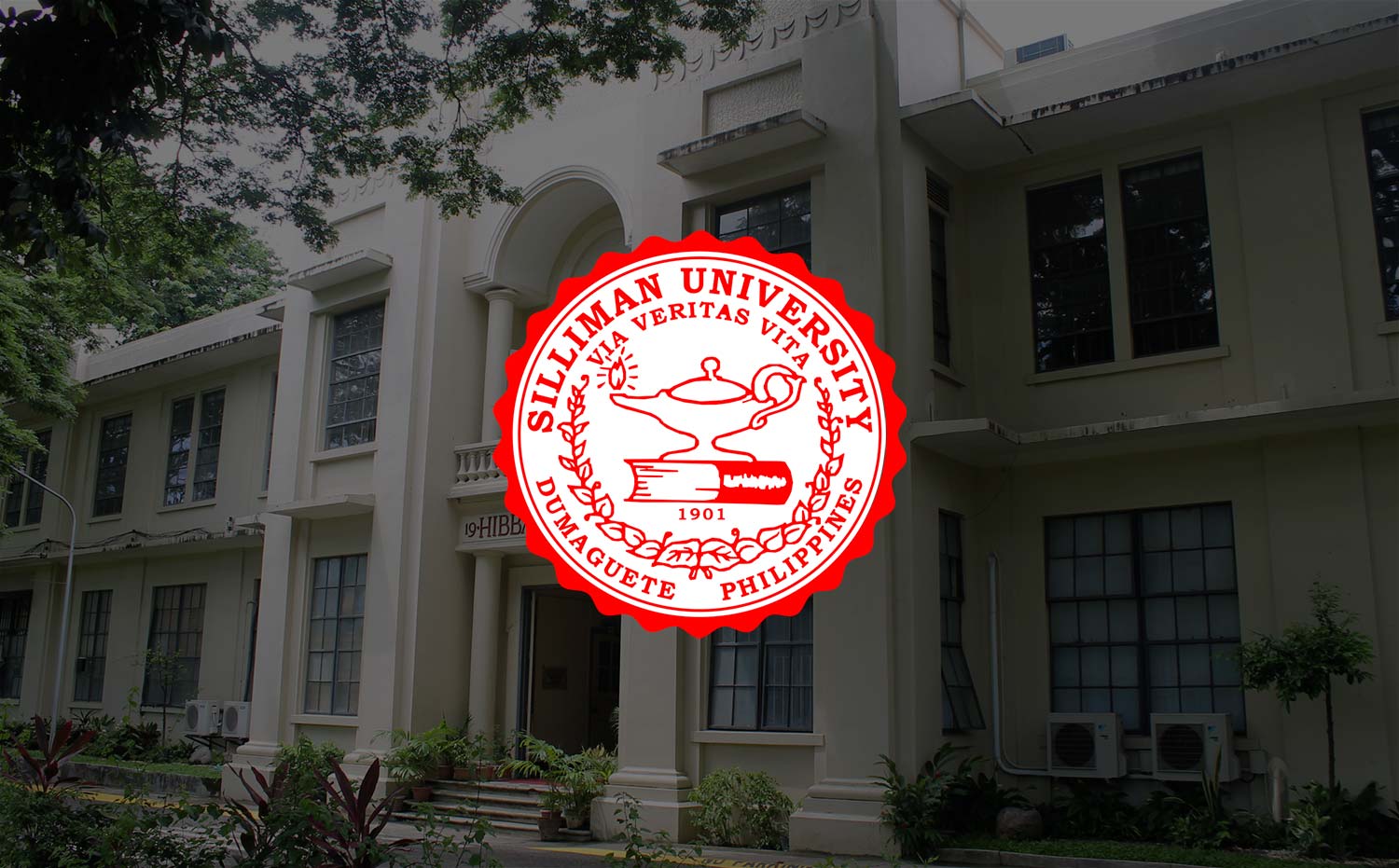 Engr. Richard U. Lao
He can easily blend in and be mistaken for a student. When he speaks, his voice invites attention – quite soothing and carries sharp and deep thoughts. No wonder colleagues describe him as a charming engineer, a definite head-turner.
Engr. Richard U. Lao is a fresh addition to the teaching pool at the College of Engineering and Design. Born on November 12, 1981 in Dumaguete, he grew up with respect for his elders, humility and a sense for others as among top values on his list.
Richard relishes in his childhood made more colorful with his older sister and cousins. "Dakpanay" and "piko" were two of their favorite games. He considers his childhood as a whirlwind of countless memories – the childish bickering with his sister, the family adventures and travels to different places, the grief over the loss of a loved one, and many more. But these were the same experiences that served as eye-openers to the realities in this world.
Richard spent kindergarten to high school at the Holy Cross where most Chinese families send their children. With his family in business, Richard did consider pursuing a career in the same field. But his exposure to mathematics (in two languages: English and Chinese) drew him closer to a course that tested more his ability to do more than just algebra. When he entered Silliman for college, he already knew what he wanted.
In 1998, he enrolled in Civil Engineering. It infused in him a rich perspective of life. He recalls today his "terror" teachers who, while had them all tiptoeing in class, made his college life more exciting. It was also in college where he met new friends and became more active in co-curricular activities. Everything was an outburst of new experiences for Richard.
While he snubbed a course that was closest to the world of business, his heart still pumped for what he grew up doing as a family. He decided to get as much exposure in the family bakery. He worked as a cashier and from there, sharpened his customer relations skills at a young age.
Richard graduated 2003. In November the same year, he passed the licensure exams for civil engineers. His first work was as a field engineer in a construction company based in Cebu. Although he was assigned in Dumaguete, his stay with the company was short-lived.
In 2004, Richard decided to establish his own office and company, Asia Tech Trading, which supplies construction materials, plumbing and water lines, among others. To gain more credentials in managing the sales of his products, he took and successfully hurdled the examination for master plumber.
Being an active member of the Philippine Institute for Civil Engineers for several years now, Richard was invited by a colleague in the organization to try his luck in the academe. After much thought and contemplation, he decided to venture into the world of teaching in 2013. This was also the same year when he enrolled in the program Master of Engineering major in Civil Engineering, which he completed two years later. Richard is now on his third year as a teacher.
This new chapter in his life is definitely nowhere near his plans and goals when he first thought of his future, but the kind of challenge that teaching brings into his life fuels him to strive harder to become a better educator to his students. Looking far ahead, he dreams of finding his perfect match and build a family of his own.
Ten years from now, he still sees himself teaching in Silliman, for he is now dwelling in the fulfillment of having the opportunity to shape future civil engineers of this country.
Describe yourself in three words.
Simple. Meticulous. Obedient
What is your motto in life?
A journey of a thousand miles starts with a single step.
What makes you laugh?
Humorous stories and lectures.
What makes you cry?
When people I care so much disobey me.
What's your favorite time of the day and why?
9AM. For me it is the start of a new day.
What's your favorite day of the week and why?
Friday. It is the last day of the working week.
What do you love doing when not working?
I read books and surf the Internet.
What is your favorite hangout place in the University?
Silliman Library and the 2nd Floor of the Hibbard Hall.
What makes you blush?
When I see my crush.
If you were an actor, who would you be?
Richard Yap.
Tell us a fact about yourself.
I always think and contemplate about my dreams and goals for the future.
What's your favorite game growing up?
"Dakpanay" and "Piko"
What is your idea of a relaxing day?
Watching sunrise with the ocean in view.
What one thing would people be interested to know about you?
My professional work and business.
What song best describes the YOU and the life you have now?
"Hello" by Adele
What is the first thing you do right after waking up in the morning?
I contemplate about the things I will do for the day and pray to God for the gift of a new day.
What's your idea of a family?
A family is where respect for elders is very much treasured.
At this point of your life, what for you is your life's mission?
To be of great help to others.
How do you like to be remembered as a colleague?
As an honest teacher who respects his students.