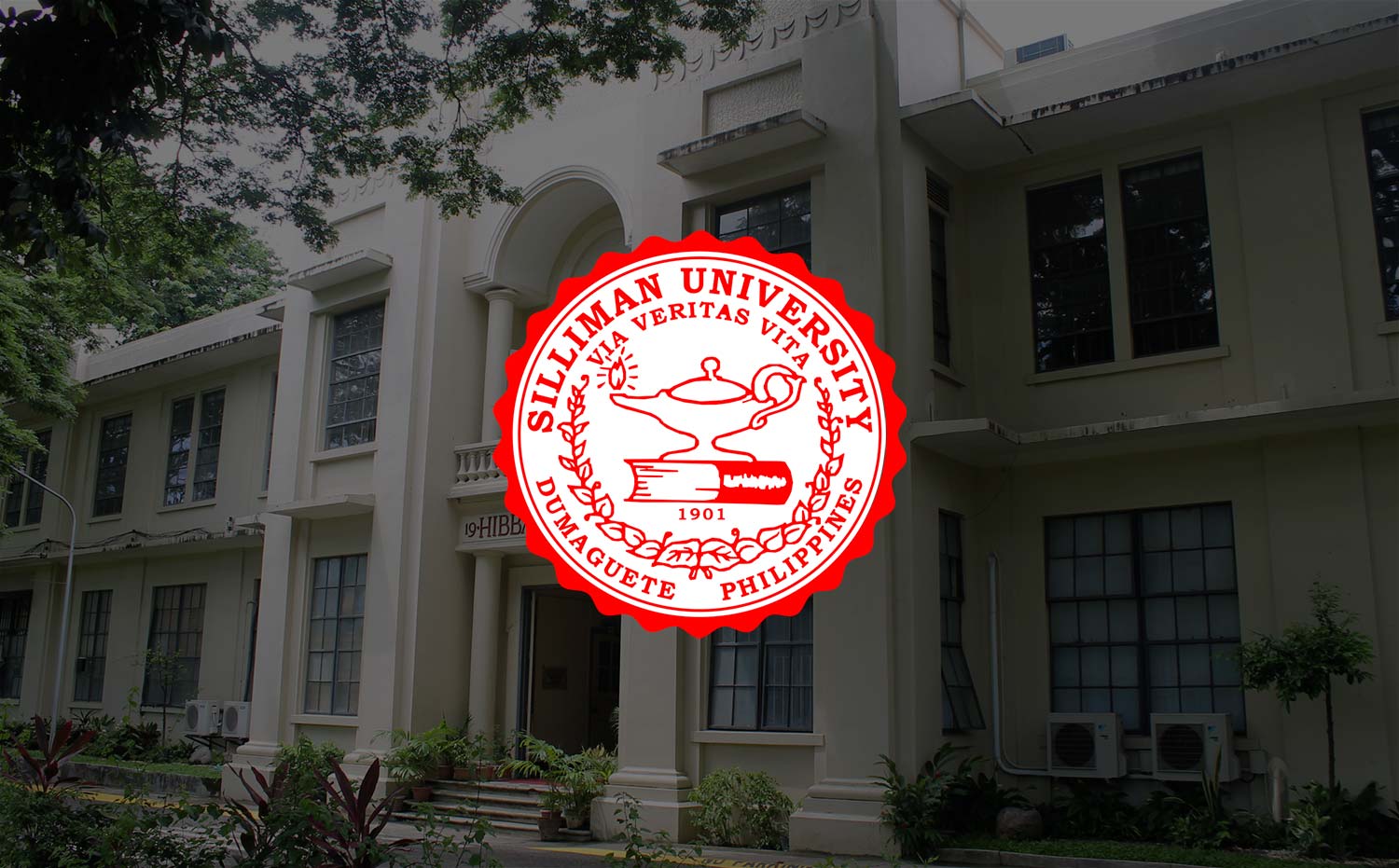 The Way
JOURNEYING WITH CHRIST, THE WAY
By Jane Annette L. Belarmino, Vice President for Development
(Sermon delivered during Faculty and Staff Worship in celebration of the University Christian Life Emphasis Week on 11 January 2016, Silliman University Church.)
Our scripture reading for this semester's University Christian Life Emphasis Month found in Proverbs 3:5-6 is a beacon as we start the year facing new challenges. My message this afternoon is simple, it is more of a reminder for all of us.
Our life journeys are different. But together this year, we shall be embarking on a new chapter in the history of Silliman, the transition to K+12. This affects all.
Changes and uncertainty cause anxiety. These affect our work, influence our relationships, and change our lifestyles.
Daunting as it may seem, we are about to enter one of the most exciting times in the life of the University. I am eager to see what God will do in our lives in 2016 and in the years to come.
The transition is a journey that is thrust upon us, whether we are for it or against it. It is a journey that is entirely new, never experienced by any institution in the Philippines and even the world. It is a journey to a place where no one in this country has ever been before.
When we travel, we turn to Google maps that show every turn and stop we need to take. We rely on something that is man made and use our own understanding to chart our course.
Such is not the case in our life journeys as individuals and as a community. There is no map that lays out the outcome of every twist and turn with certainty.
But there is hope. Proverbs Chapter 3 mentions straight paths as it tells us to trust in God with all of our heart.
TRUST IN HIM WITH ALL OF YOUR HEART
We trust God for who He is. He is our Father, Redeemer, and Comforter. God is great, all knowing, the same yesterday, today, and forever. He is faithful and true. He is in control. He knows the future. And most importantly, He loves us and cares about us. Even while we were still sinners, He did not spare His only Son to die for us so that we may live. He fights the battles and makes things work out for those who know Him and seek to do His will.
Each one of us has gone through deep valleys. The valleys were dark. We felt lost, alone, not knowing what to do and afraid with the burden of responsibility weighing heavily on our shoulders. You see, God allows valleys in our lives because He wants us to turn to Him. He wants to build our character that is more important to Him than the comforts and conveniences that get in the way of us wanting to know Him more. We are exactly where God wants us to be when He has our attention. He wants us to know Him as the all powerful, all loving God that cares about everything going on in each of our lives. He wants to prosper us and give us hope and a future.
The Bible also says that as Christians, we shall face many trials and adversity in our journeys. But we are not to fear, because He is with us. He sees it all and He is in control.
LEAN NOT ON YOUR OWN UNDERSTANDING
Even as members of an academic institution, we cannot fully depend on our own wisdom and experience and those of others. We need Him to be with us. The Bible has so many stories of how God provided for answers and the means to accomplish His will in the lives of His people. We can learn from these stories as we look to Him.
When we take a road trip, we want to see the entire journey from start to finish. Google maps enable us to do so. But with our life journeys, no map exists that shows the consequences of each decision we make. God, in His wisdom, gives us a vision so we can appreciate the entire landscape of our journey. Or, like a small penlight in a dark alley, He gives us just enough light to know where we put our feet next. He wants us to trust in Him every step of the way, to cling to Him for guidance.
We need to seek Him everyday by reading His word and humbling our hearts in prayer. Answers may or may not come very soon. But certainly, being in His presence daily gives us peace.
Isaiah 26: 3-4 says, "You will keep in perfect peace him whose mind is steadfast, because he trusts in you. Trust in the Lord forever, for the Lord, the Lord is the Rock eternal."
IN ALL YOUR WAYS, ACKNOWLEDGE HIM
Everything comes from Him. He has enabled us to act, to think, to care. Our ability to work well comes from Him. We can make nothing of ourselves but by the mind, body and spirit that come from Him. With all that He has given, let us therefore choose to serve and honor Him in all that we do.
The word used is "all", not "pick and choose." We are to obey His word in every aspect of our lives. We have to trust that God's ways are always right and not try to figure things out on our own or make up our own rules. The Bible has something to say about how we are to relate to our parents, spouses, children, siblings, friends, bosses, and colleagues; including how we are to work, and manage our time and resources. We are to be forgiving, kind, forbearing and generous with others.
Obedience to His word will cost us. It will not be easy, at times, even painful, inconvenient or downright impractical. But as we know Him more and more, obedience will become easier.
In closing, Silliman has been given a vision of what Senior High School is, how we are going to do it, what we are building together. We are presented with an opportunity to soar as a community of faith and as an institution. Let us therefore be strong and take courage as we enter unfamiliar territory, hold His hand and let Him guide us. By His love, He will be with us step by step as we journey together. Now more than ever, we need to look to our God. Let us fix our eyes on Jesus, the author and perfecter of our faith.