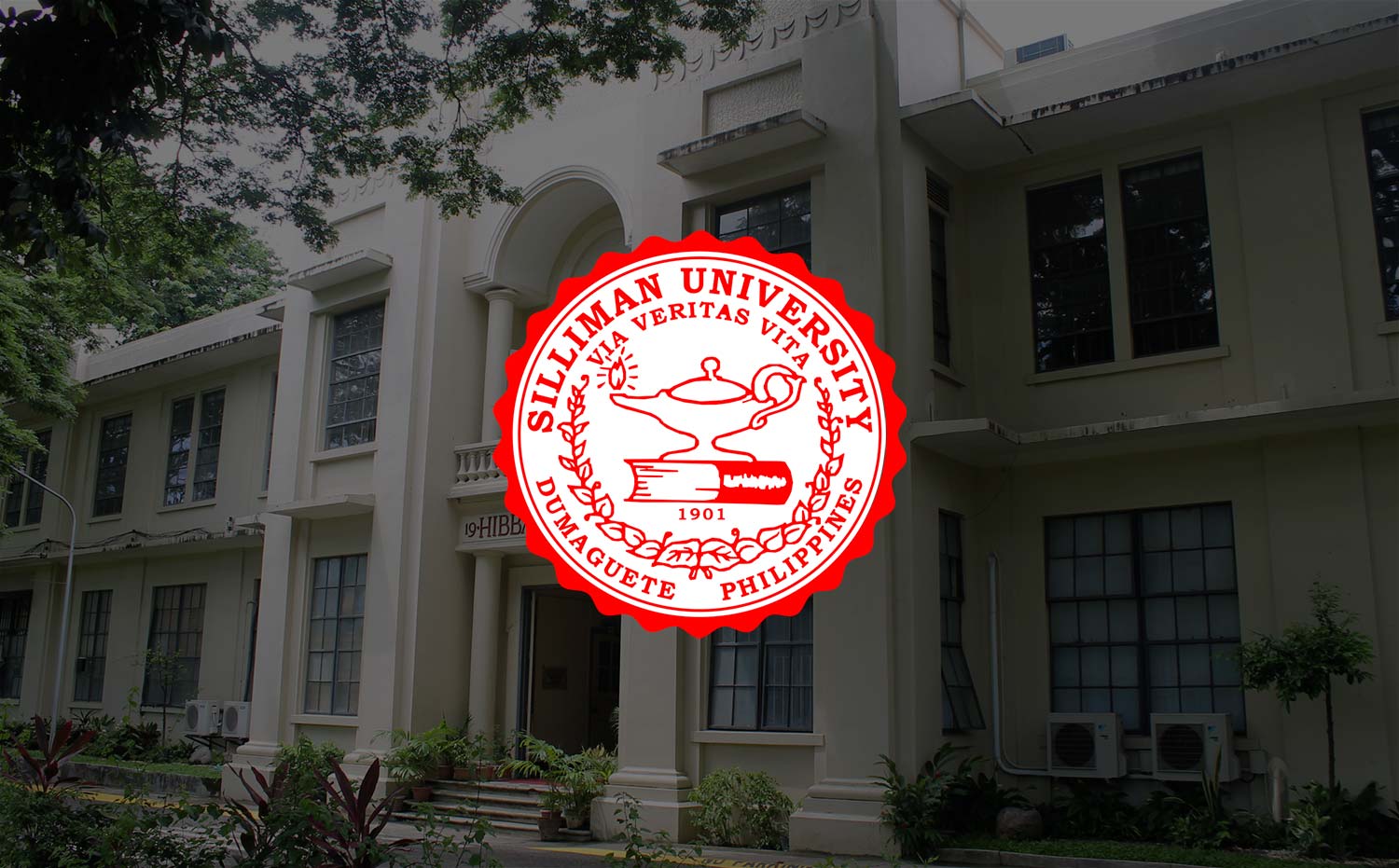 Mr. Wilfredo T. Amor
The popular 2002 Disney Movie "Lilo and Stitch" gave its viewers a newfangled definition of what truly makes up the essence of a family. One of the most famous lines from the movie talks about the "Ohana" — which means family. And being a family means having nobody left behind.
If there is someone in the University who can very well relate to the movie's main theme that would have to be Mr. Wilfredo Amor or "Bebing", as he is fondly called by colleagues. His personal regard for family as one of nature's masterpieces puts forth his belief that the bond that links a true family is not one of blood, but of respect and joy in each other's life.
Bebing was born in Dumaguete on January 29, 1960. He was a sickly child who had a difficult bout with asthma until he was seven. Perhaps his daily routine which involved a lot of play with cousins and siblings made him immune to asthma.
Even as a young boy, Bebing was already taught the value of family by his parents. His father, who was a carpenter, and her mother, a cook at the then Silliman University Mission Hospital, both impressed on him how being a family is about looking out for each other at all cost. With this kind of upbringing inside their humble abode, Bebing developed a strong relationship with his two older siblings.
Elementary years will always have a special place in Bebing's heart. He considers to have maximized the perks of innocence and childhood during these years, racking them up as among experiences that helped him shape his view of life. It was at the North City Elementary School where Bebing said he felt strongest the desire to learn.
Bebing studied high school at the then East Visayas School for the Arts and Trade (EVSAT). Unlike elementary, his high school years were not as remarkable. Focus shifted from studies to sweet flicks and puppy love.
When Bebing graduated from high school, he aimed high to become a civil engineer. He studied in Silliman University and enrolled in the Civil Engineering program. But a year into college, Bebing fell in love with another Silliman student, Amelita, who was majoring in Library Science. College became a fleeting moment for him when Bebing and Amelita decided to tie the knot in 1976, when he would have been second year in college. To help make ends meet, Bebing decided to work instead, training at the Silliman University Medical Center to become as a nursing aide, while his wife continued with her schooling.
The first job he landed was in the hospital of CDCP Mining in Basay, Negros Oriental in 1979. He worked there for four years until the company was shut down. He then worked for two years a driver in a private firm.
Being married at such a young age was initially a very challenging situation for Bebing. He was in dire need of income that there was also a time when he helped his father in construction work for him to earn extra.
With his training as a nursing aide, Bebing applied to the SUMC. He was taken in as a private aide for the elderly in 1987. In 1991, he became a regular member of the entire Silliman working force, and in 2007, was transferred to the Buildings and Grounds Department, taking charge of all emergency and first aid operations of the University.
Bebing is an epitome of a father who values his family above all. He has been a blessing to the University for 25 years now. Together with his wife, he has been able to provide for the needs of his three daughters. Two of his daughters have graduated from college; his youngest is graduating this year with the same degree Bebing had given a shot at before: Civil Engineering.
Describe yourself in three words.
Helpful, Patient, Forgiving.
What is your motto in life?
Always be good in a family.
What makes you laugh?
Jokes.
What makes you cry?
Seeing people suffering or in pain.
What's your favorite time of the day and why?
Evenings at around 7PM — when I get to relax from all the work during the day.
What's your favorite day of the week and why?
Saturday — when I play tennis.
What do you love doing when not working?
I bond with my family.
What is your favorite hangout place in the University?
The Tennis Court.
If you were an actor, who would you be?
Van Damme.
Tell us a fact about yourself.
I am also a mechanic.
What's your favorite game growing up?
Baseball.
What is your idea of a relaxing day?
A day spent with my family.
What song best describes the YOU and the life you have now?
"You've Got a Friend" by James Taylor
What is the first thing you do right after waking up in the morning?
I prepare for my tennis game.
What's your idea of a family?
People who love each other, and bond and pray together.

At this point of your life, what for you is your life's mission?
For all of my children to finish their studies.
How do you like to be remembered as a colleague?
As someone who is helpful and supportive.