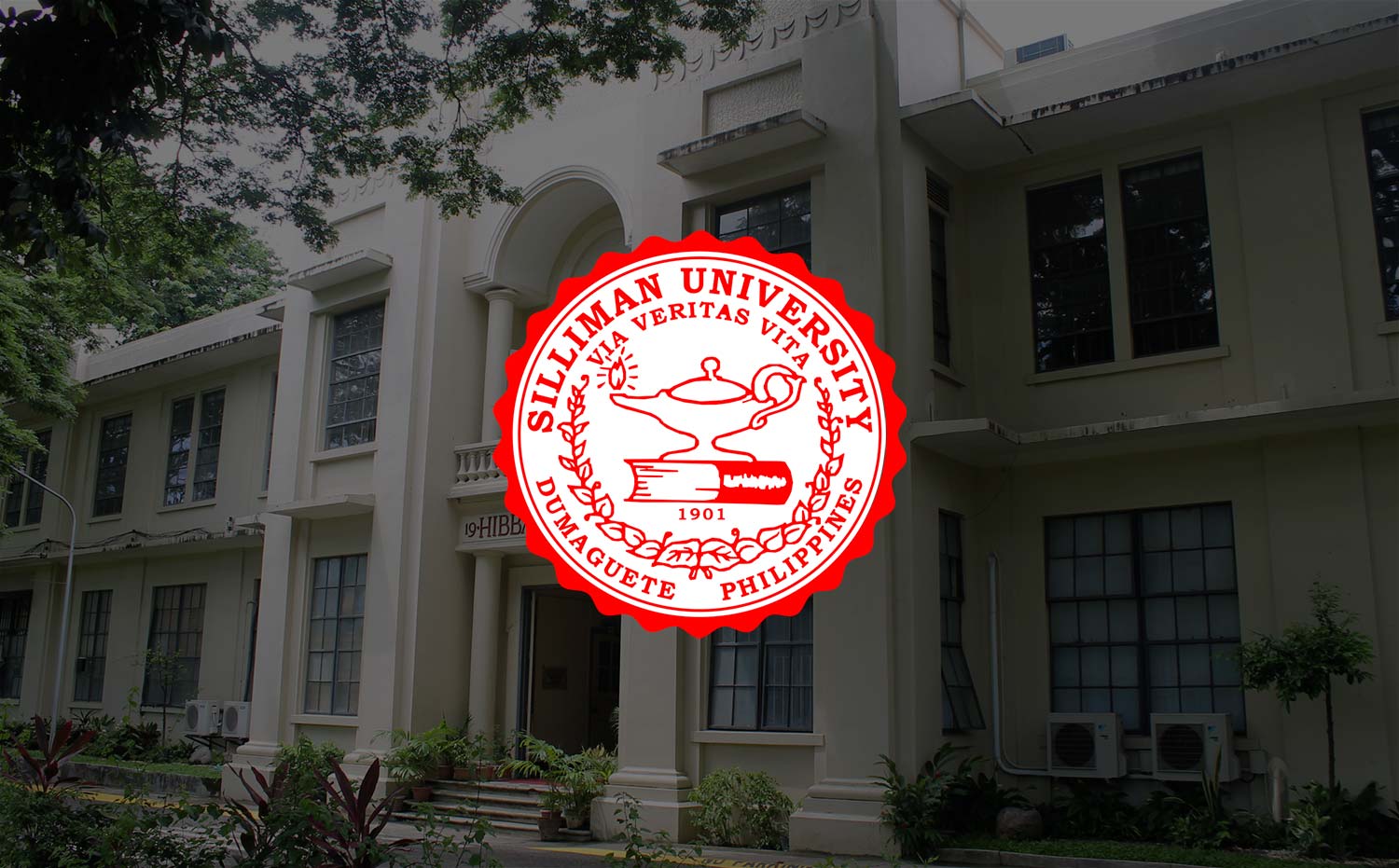 'Happiest Pinoy' Inspires 728 Honor Students
In 2010, he was named the "Happiest Pinoy". It was no surprise that his message during the 58th Annual Honors Day Convocation graced by 728 recipients of different academic awards centered on the value of "happiness".
Mr. Winston A. Maxino, a corporate executive and a Sillimanian, spoke to an audience composed of honor students and their respective families on February 15 at the Silliman University Gymnasium. His speech was powerful, inspiring and at the same time humorous.
This year's Convocation conferred 33 University Honors, 103 College Honors and 592 Class Honors. It also recognized recipients of co-curricular awards:
Most Outstanding Student of the Year | Amyrrha M. Estolloso (BS Education major in English IV)
University Leadership Award | Joyce Mae M. Pino (BS Accountancy IV)
University Service Award | Loushan Neña G. Pis-an (AB Anthrpology IV)
University Glunz Endeavor Award | Reyshiel N. Saldo (BS Education major in English IV)
Freshman Student of the Year | Carlisle Naudin T. Caroro (AB Political Science)
Sophomore Student of the Year | Christian Denzel T. Sagun (BS Nutrition and Dietetics)
Junior Student of the Year | Genin Raya V. Amiscaray (BBA Economics)
Senior Student of the Year | Michiko Je M. Bito-on (Bachelor of Mass Communication)
Many were moved by his life experiences, including suffering from a debilitating disease called ankylosing spondylitis, and how despite all that he had gone through, he remained optimistic and decided to face life with a smile.
A student in Silliman from kindergarten to college, graduating with a degree in Political Science in 1983, Mr. Maxino shared how he thought the invitation to be the Honors Day speaker was fitting. He was not new to the Honors Day in Silliman – he was a consistent honor student himself and was named Most Outstanding Student of the Year in his senior year in college.
"Gets na gets ko," he quipped, referring to the feeling that the 728 honor students before him were having. Being a parent to children who are achievers, Mr. Maxino said he could also place himself in the shoes of loved ones in the audience who were eager to cheer on their children as they receive their certificates and medals on stage.
His entire speech (read: "Happiness") revolved around the positive topic of "happiness" — what he can be considered an expert of, after he was picked in 2010 from among hundreds of nominees as the "Happiest Pinoy" in the country.
So Mr. Maxino asked: "How do we stay happy even during the worst circumstances of our lives?"
"If Ms. Universe Pia Wurtzbach is confidently beautiful with a heart, I lay claim to being confidently handsome… with a heart… problem", he said, soliciting giggles from the audience.
Since childhood, Mr. Maxino said he was physically ill. He was battling with asthma, osteoporosis, allergic rhinitis, and the incurable and debilitating disease called ankylosing spondylitis, a form of spinal arthritis. At age 26, he was diagnosed with a serious case of hypertension.
But while there were many reasons for him to feel down, he chose to stay strong and happy. He said life is a matter of choice, and so he made the choice of happiness. While many think it is a mere feeling, happiness, Mr. Maxino said, is more than what beats and jumps from within.
"Happiness is more than just a feeling; happiness is an energy that moves people to positive action that benefits others. Happy people want to make others happy," he stressed.
And happiness "does not require grand gestures or a supreme sacrifice". He added: "Happiness can circulate from doing the small and simple acts that show you care — from greeting people warmly with a smile, from saying a well-deserved praise, from thanking people, from encouraging the hopeless, from guiding the lost, from comforting the grieving, from sharing with the needy, from taking the time to listen, and many more."
Driving his message closer to the campus that he called home, Mr. Maxino also talked about the ultimate source of happiness common to all Sillimanians – the "Happiness Seed". This "Happiness Seed" is the Silliman motto: Via, Veritas, Vita. He said the Silliman motto has been his guide, giving him "the indomitable Silliman spirit", which sustained him throughout his years.
Mr. Maxino also highlighted in his speech the life-changing gift that he received in his daughter, Brina, who was born with Down syndrome. His daughter's condition at first pushed him to question God. But over time, he embraced how Brina was a blessing from God. It was that transformation of his view of his daughter's condition, from what he originally thought would be a burden to it being a blessing, that he considers to be the most important decision he had ever made in his entire life.
Brina turned out to be an excellent student. She graduated class valedictorian from a regular high school and is now taking up AB History in college. Brina currently serves as the first Filipino Special Olympics Global Youth Ambassador representing Asia-Pacific. In August 2014, Brina was invited to a dinner at the White House with US President Barack Obama.
So how do we stay happy during worst circumstances?
In answering that question, Mr. Maxino reflected on the Silliman motto, Via, Veritas, Vita: "Via: Have faith that God is on your side and trust that He will turn your burdens into blessings. Veritas: maintain your integrity and always do the right thing to keep a peaceful mind. Vita: let your suffering bear fruit to transform you into a happier and more loving person who enriches the lives of others."
Mr. Maxino concluded his speech by giving a tip on how to harness the force of happiness in all endeavors. Using the University President's first name, he said students should always "BEN".
"We need to B – believe we possess it, E – endure the hardships and N – never give up. In short, B – believe, E – endure and N – never give up."
View Photo Gallery: 58th Annual Honors Day Convocation