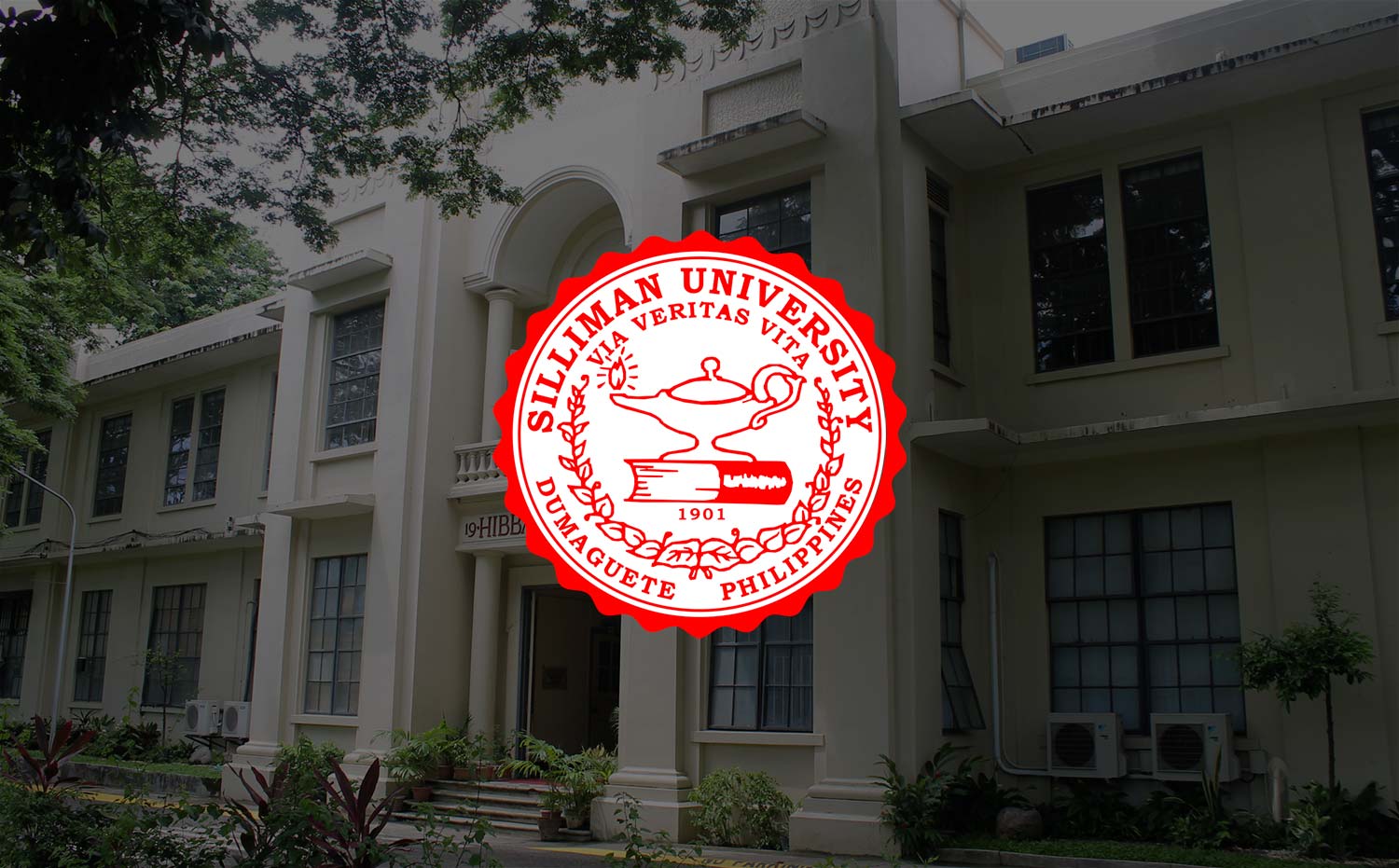 Asst. Prof. Maria Elcon C. Kleine Koerkamp
She was born with music forming an attachment to her, no different from her limbs, heart and skin. She holds a voice that soothes the mind and pierces the soul. She is one of Silliman's angelic voices.
Asst. Prof. Maria Elcon C. Kleine Koerkamp is a faculty at the College of Performing and Visual Arts. It could be that when Ariel in "The Little Mermaid" lost her voice, Mayet was among the lucky few to have been gifted with it.
Born in Midsalip, Zamboanga del Sur on November 12, 1985, Mayet grew up with the view of nature all around her. Because of hectares of rice field right next to their home, she felt quite isolated from her neighbors. Play was spent mostly with her younger brother, paving the way for them to cultivate their closeness at a young age.
Mayet was not raised with a silver spoon in her mouth, but she was guided through life with golden lessons instilled in her by her mother, who is a teacher in their hometown. Her father was a construction worker. Even with her father often being away from them because of work, Mayet and her brother always felt the unconditional love of their parents.
If there is one thing that she inherited from her father, her beautiful voice would have to be it. She grew up joining — and winning — singing competitions. And throughout her childhood until she matured, her parents have remained her strongest support system.
Mayet finished elementary at the Midsalip Central School and obtained her secondary diploma from the Immaculate Concepcion College-La Salle in Ozamiz City. Because her high school was a three-hour drive from her hometown, Mayet had to stay in Ozamiz. It was her first time to be away from home, but the entire experience pushed her to become independent.
When college came, Mayet had already adjusted to the idea of studying far from home. It was Silliman University for her. Unlike the typical scenario where parents would enforce their view of a "lucrative profession" on their children, it was Mayet's parents who convinced her to pursue what she really wanted. So, while Mayet had her mind set on Accountancy, she went with her heart and took up Music. In 2002, she enrolled in the Bachelor of Music major in Voice program in Silliman.
Mayet considers her college experience in Silliman overwhelming. She became active in various choral groups (Campus Choristers, Women's Ensemble and Ating Pamana), dedicated a good number of her college years to the Silliman Band, and performed in University events. When the Silliman Jazz Band was organized, Mayet made history as its first vocalist.
Graduation in 2006 came and an opportunity was right before her. She was invited to teach at the College of Performing and Visual Arts (COPVA), the same college that nurtured her in college. Mayet grabbed it. Being new in the field, and having no formal background in Education courses that time, Mayet found her first year demanding and difficult. But her innate charm and pleasing personality drew her close to her students' hearts, making her among the more well-loved instructors at COPVA.
In 2008, Mayet pursued, and obtained in 2014, her master's degree in Music major in Voice at the University of the Philippines. She returned to Silliman University more passionate and with a greater resolve to impact on her students.
Finding love in unexpected situations, Mayet met her other half, Jobert, in a café through a common friend. They became officially "in a relationship" in 2012 and tied the knot in October of 2014. They are now looking forward to welcoming their first baby.
Mayet truly found a renewed sense of purpose in teaching. Although performing is her first love, still, the bliss and fulfillment she gets from being able to guide and encourage her students to become the best versions of themselves is enough to inspire her every day.
The Silliman campus captivated her heart. The education she acquired molded the being that she is today. For ten years now, her angelic voice and sweet smile have captivated the hearts of many in the University. She continues to prove that music is more than just a gift. For her, music is a medium of expression and an extension of her being.
Describe yourself in three words.
Patient. Approachable. Compassionate.
What is your motto in life?
Bahala'g hinay, basta kanunay.
What makes you laugh?
Simple things and corny jokes.
What makes you cry?
Emotional and sentimental videos.
What's your favorite time of the day and why?
Evening. It's the time I get to bond with my family.
What's your favorite day of the week and why?
Sunday. This is the only day I can relax and rest from work.
What do you love doing when not working?
I surf the net, watch series and Koreanovelas.
What is your favorite hangout place in the University?
The green benches near Guy Hall and the Amphitheater.
If you were an actress, who would you be?
Meryl Streep
What's your favorite game growing up?
Shatong.
What is your idea of a relaxing day?
Chilling out with my husband, watching TV, and eating.
What song best describes the YOU and the life you have now?
"When I Met You" by APO
What is the first thing you do right after waking up in the morning?
I make sure I drink a glass of water.
What is your idea of a family?
They are the people who treasure each other the most and who will sacrifice everything for each other.
At this point of your life, what for you is your life's mission?
To help my students find their own calling and passion.
How do you like to be remembered as a teacher?
As a teacher whom my students can rely on whenever they have problems.