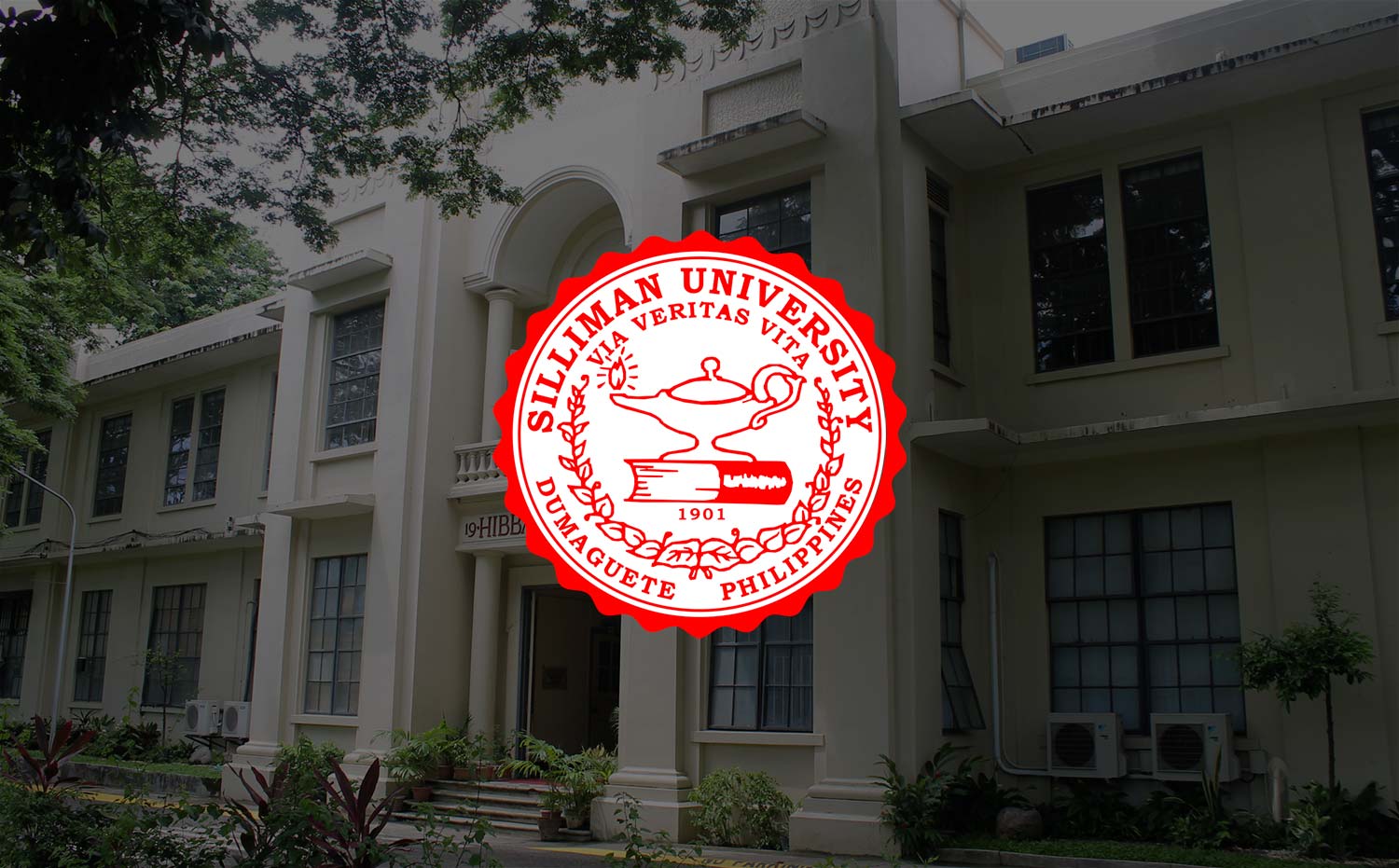 Mr. Renner S. Mapili      
He commands the stage like no other. Every groove and every move is perfectly synced with every beat of the music. Leaving all inhibitions behind, he finds genuine self-expression in movement and dance.
For Sillimanians, his classes in Physical Education are always the most sought after. May it be modern dance, square dance, aerobics, or even Zumba, he can always bring out the Michael Jackson or Jennifer Lopez in his students on the dance floor. For six years now, his role in the PE Department as an inspiring instructor and an advocate for health has greatly contributed to the University's thrust for health and wellness among students, faculty and staff. For six years now, he has found a family in the University where he uncovered not only his calling, but his true self as well.
Mr. Renner S. Mapili was born on September 5, 1980 in Dumaguete City. His mother was a public market vendor and his father was a jeepney driver. While the only child, he describes his childhood as "something magnificent". There were times when he felt quite solitary being an only child, but he found the well of happiness playing his favorite game of Chinese garter with his neighbors.
Renner was a happy child who exuded a strong sense of determination at a young age. He managed to manifest both throughout his elementary and high school years at St. Louis School Don Bosco. He worked his way through those years with diligence and a joyful spirit, bearing fruits that made his parents proud. He graduated elementary in 1992 and finished high school in 1996.
When it was time for college, he picked physical therapy as his first choice. There was something about human anatomy that drew him to the course. But he later changed his mind, going for what was more popular among his high school friends: medical technology. So he enrolled in the Medical Technology program in Silliman in 1997.
But while many of his friends found themselves in the program, Renner though his years in it were uneventful. He became more active in extracurricular activities, compromising his academics. This continued until he reached a turning point in his life.
In his third year in college, his father fell ill. Renner had to quit school in order to take care of his father. This was a both a trying moment and an opportunity for Renner as being the only child with feminine tendencies, there was a gap between him and his father. His father wasn't welcoming of his son's gender orientation. Renner regarded what happened as God's way of giving him and his father a second chance to bond, catch up and make up for lost moments. This was a life-changing experience that changed Renner's outlook and perspective in life. He realized more the value of family, of being with loved ones, while life still allows for time to be together.
When his father passed away, Renner promised himself to live by every moment honoring his parents and making them proud. As a tribute to his father, Renner fulfilled what he wanted him to pursue in college: Education. So in 2002, he went back to college in Silliman and took up Secondary Education major in MAPEH.
Without him noticing, Renner excelled in his classes and was at the same time active in the student council. In 2003, he became the vice governor of his college's student organization and was elected governor the next year. He gained a burst of self-confidence and self-esteem, transforming him into a more responsible, organized and motivated individual.
Right after his graduation in 2006, Renner immediately grabbed the opportunity to work at a primary school in Dumaguete. The entire experience equipped him even more.
Four years later, however, he had to put on hold his career. Renner's mother passed away. Depression took over his life. The idea of being alone made him miserable and wretched. He decided to leave for Manila to start anew. While in Manila, he realized that the environment and the lifestyle were just too much for him. This prompted him to return to Dumaguete two months later. He then joined the BPO industry. But his stint as a call center agent was short-lived; deep inside him, he wanted to return to his true love – teaching.
In 2011, he jumped at an opportunity to serve as the assistant adviser of the Literacy Training Service, a component of the National Service Training Program. This paved the way for him to be involved in some PE classes, eventually becoming an instructor.
Currently, Renner leads the Wellness Program of the University for faculty and staff. He spends his free time as an event coordinator for weddings and other special occasions.
Renner now looks forward to completing his graduate studies in education. He envisions himself still under the same roof of the Silliman Gymnasium, inspiring more students to exercise and polish their skills in dancing.
Describe yourself in three words.
Obedient. Kind. Generous.
What is your motto in life?
To love and be loved.
What makes you laugh?
People who are happy.
What makes you cry?
When I remember my parents.
What's your favorite day of the week and why?
Wednesday, it's the schedule for our corporate worship.
What's your favorite time of the day and why?
6pm –That's Zumba time.
What is your favorite hangout place in the University?
Under any acacia tree in Silliman.
If you were an actress, who would you be?
Toni Gonzaga.
What's your favorite game growing up?
Chinese Garter.
What is your idea of a relaxing day?
Listening to love/praise songs.
What song best describes the YOU and the life you have now?
"You Are My Song" by Martin Nievera
What is the first thing you do right after waking up in the morning?
I drink plenty of water.
What is your idea of a family?
A treasure, a family is worth living for.
At this point of your life, what for you is your life's mission?
To help promote wellness for health is wealth.
How do you like to be remembered as a teacher?
As simple, happy, and gay.