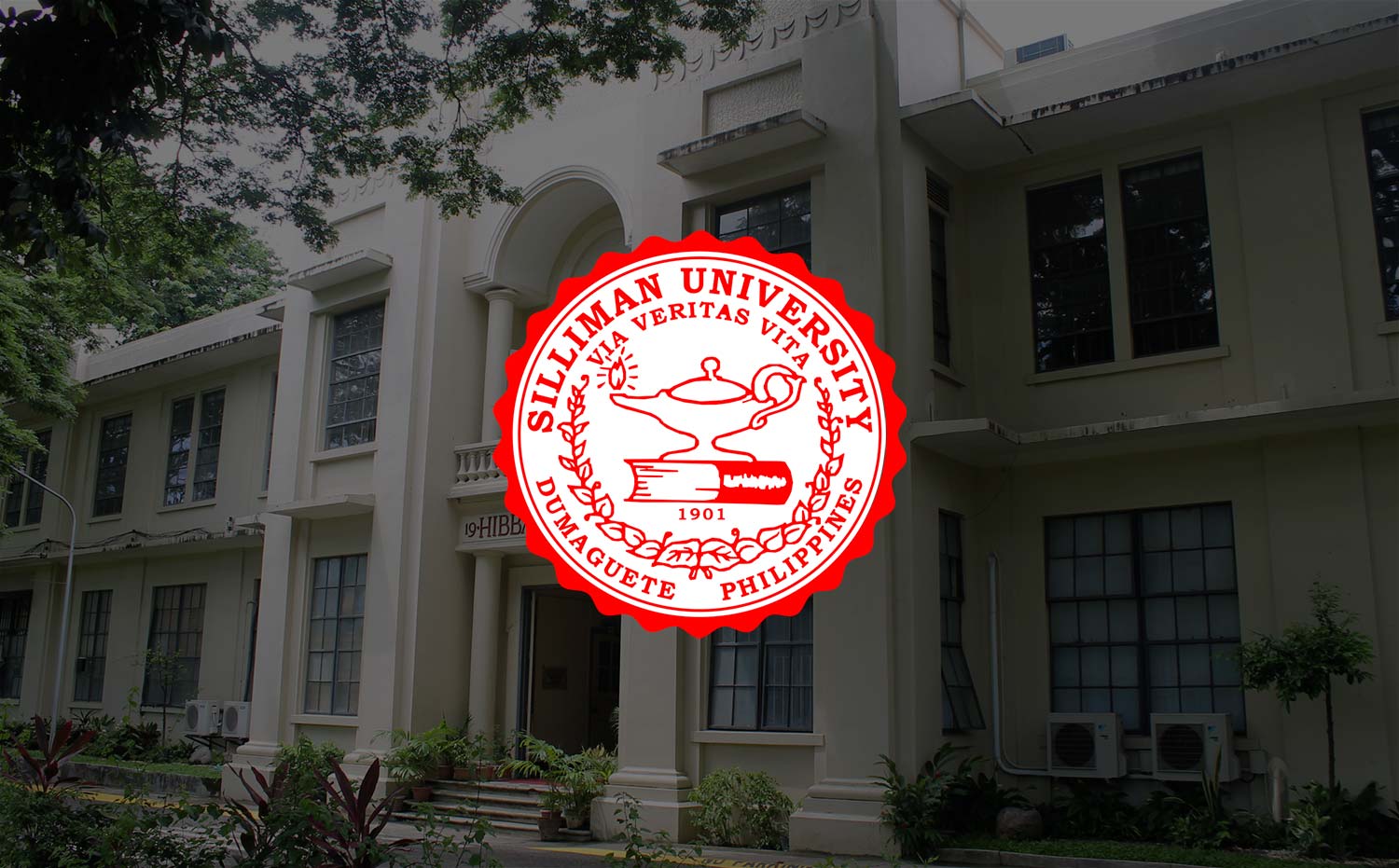 Mr. Feranick D. Lim
His 63 years of existence is a testament to a life well-lived with utmost humility and simplicity. His warm personality and helpful nature makes mingling with him effortless. Indeed, he is a blessing not only to the Junior High School Department but to the entire Silliman community as well.
Born on April 4, 1953 in La Libertad, a municipality 107 kilometers north of Dumaguete City, Feranick is the fourth child of seven children. Challenged by difficulties and problems in rearing all seven of them, his mother, who was a seamstress, and his father, a government employee, were serious in impressing on him the value of hard work and being industrious. This whisked him away from the typical "fun-and-play" childhood that most children his age had. At a young age, he learned to carry out household chores with ease.
In school, Feranick was a "math genius". He proudly remembers being assigned by his teachers to facilitate and conduct remedial classes in geometry to his classmates who had a hard time catching up with their lessons. But while Feranick was reaping the accolades for his exceptional talent and skills in math, adolescence took a toll on him. He gave in to peer pressure, compromised his studies, and lost focus on his career track. These years of exploration led him to extend two more years to finish high school. Feranick finished elementary at the San Jose Elementary School and shared years of high school with St. Francis High School in Liberated and Infant King Academy in Jimalalud, where he graduated.
As if the additional two years of high school weren't enough, Feranick had to hold off plans of pursuing college due to financial issues. Over this period of time, Feranick was contemplating on going into military training. But his parents strongly objected his plans. They encouraged him to study in Silliman University. Feranick agreed and had thought of Engineering as his first choice. After assessing how much the course would cost him, he decided instead to enroll in the BBA Management program in 1975.
The hardship that they were going through was deeply felt by Feranick. This became his source of motivation to put himself through college in Silliman with funds generated from scholarships. He worked as a student assistant and joined the Silliman Band. When the Silliman Educational Loan Fund was launched, he was among those who availed of it, conscious of the need for him to also help his parents financially. Like what his parents taught him, hard work and perseverance sustained him throughout those years until he graduated in 1980.
In 1981, he grabbed the opportunity to work at the Philippine National Oil Corporation, initially as a clerk and later as a purchasing officer. However, when the corporation closed for good, he was left idle and jobless for the next four years.
He entered the High School Department in Silliman in 1988 as an Office Assistant with a renewed heart and determination to professionally grow and improve. In the same year, he embarked on another milestone as a Law student in Silliman. His stay in the College of Law was very instrumental for him in becoming more resilient. Frustrations and failures came his way but he overcame all of them, obtaining his degree of Bachelor of Laws in 1993.
While he could have pushed himself further to become a lawyer, he felt his heart was strongly with the High School Department where he has found a family, a home. For 28 years now, Fernaick cultivates the true meaning of happiness and contentment for his colleagues and the students who have regarded him as both mentor and friend. Approaching retirement, Feranick looks forward to spending more meaningful moments with the people he loves and eventually establish his own business.
Describe yourself in three words.
Strong-willed, determined, emotional.
What makes you laugh?
Simple jokes.
What makes you cry?
Misfortunes and problems in the family.
What's your favorite time of the day and why?
Early mornings – That's when I usually get the peace of mind I need to get through the day.
What's your favorite day of the week and why?
Sunday – it's my rest day.
What do you love doing when not working?
I attend to my ornamental plants and clean the house and surroundings.
What's your favorite game growing up?
Basketball.
What is your idea of a relaxing day?
A day free from any problem, and spent singing karaoke or watching movies.
What song best describes the YOU and the life you have now?
Any love song will do.
What is the first thing you do right after waking up in the morning?
I pray and thank the Lord for giving me another day to live.
What is your idea of a family?
A place where there is closeness, thoughtfulness, understanding, and love among everybody.
At this point of your life, what for you is your life's mission?
To be of help to my family in any way I can.
How do you like to be remembered as a teacher?
As a thoughtful and helpful member of the Junior High School Department.