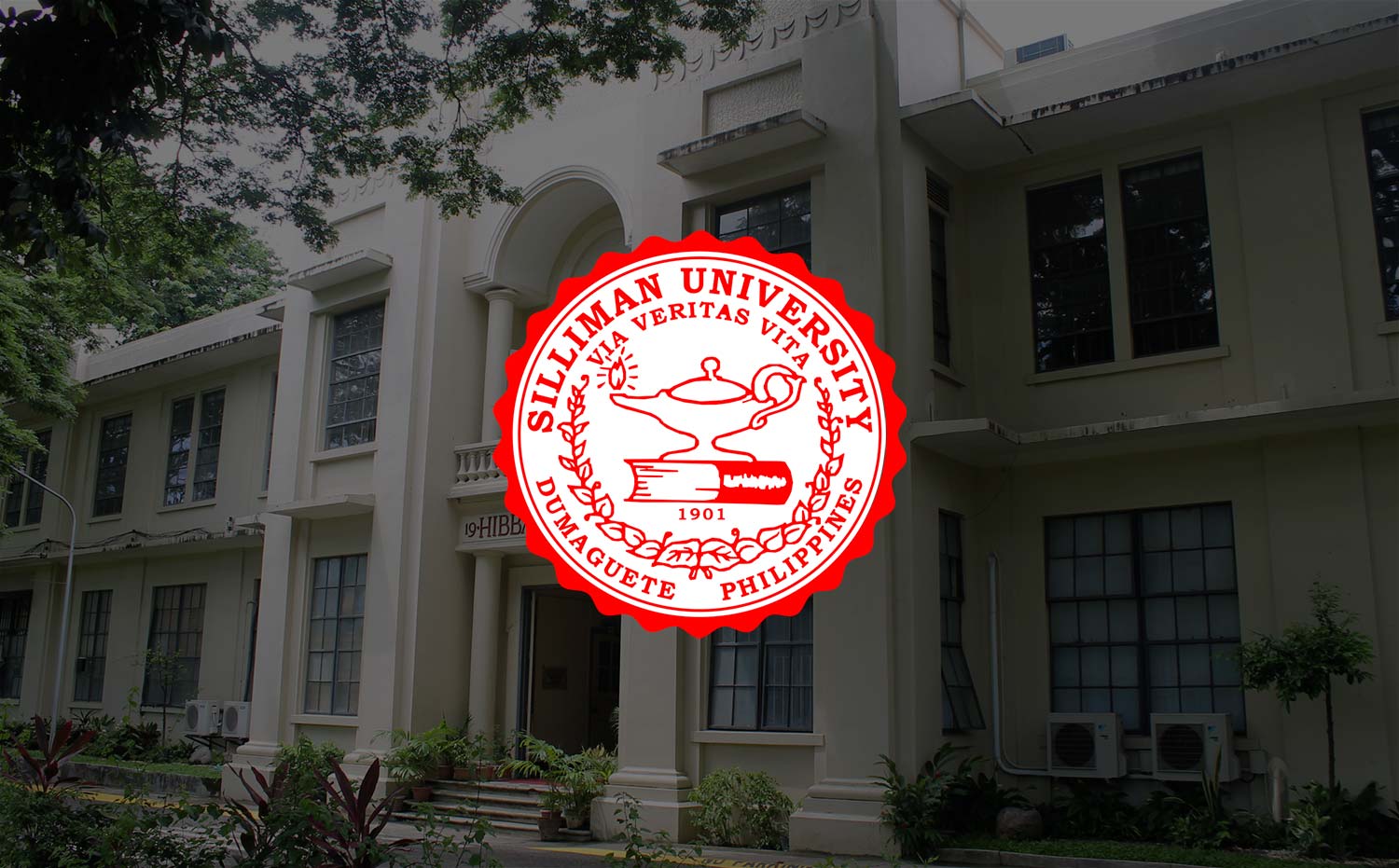 Mrs. Hera T. de Guia
It is indeed quite unfortunate that in Greek mythology, when you talk about the Queen of Olympus, Hera, most of what people immediately associate with her is her jealousy and vindictiveness, overlooking her nurturing and steadfast qualities amidst adversities and tribulations. Despite the many clouds of negative metaphors linked with this Greek goddess, what people failed to see is her vibrant heart and her innate gift of beauty and nurture, being the loyal wife of Zeus and as the Goddess of marriage and fertility.
Silliman University is truly blessed to have its own version of "Hera", not only by name, but also by virtue and charm. Such allusion can never go wrong for she naturally exudes nurturing qualities, making her an excellent mother to her daughter and an approachable Guidance Counsellor to many students in the University for 8 years now.
Hera T. de Guia was born in the island-province of Bohol on October 10, 1984. Together with her younger brother, Hera spent most of her childhood in the rural terrains of Bohol, playing her favorite "balay-balay" and Chinese garter. Growing up, she learned to be a person for others and to become sensitive to other people's needs through the valuable lessons both her mother, who was a housewife, and her father, who was an engineer, inculcated in her.
Hera was a dynamic student in school. In her elementary and high school years, like a jack of all trades, she managed to balance fun and play with her academics. She blossomed to be an energetic and charming student who grabbed every opportunity to grow more through her active involvement in extra-curricular activities and school competitions. She graduated at Garcia Hernandez Central Elementary School and finished High School at the Colegio de la Medalla Milagrosa Catholic School in Jagna, Bohol.
Influenced greatly by her grandfather who was a lawyer, Hera wanted to follow the same path. Knowing that the profession entails dealing and understanding human relations and interactions, she embarked on Psychology as her pre-law course. Her desire to experience a new learning environment where she can learn to become more independent and responsible led her to Silliman University, which captured her heart the first time she set foot in the campus. She officially became a Sillimanian in the year 2001.
Her entire stay in Silliman University convinced her that there is indeed nowhere else like Dumaguete City. Dorm life was something she remembers as very meaningful and fruitful. She learned how to deal with people of various personalities and gained lifelong friends. Aside from that, she also involved herself in a prominent campus sorority and was a dedicated member of the Luce Auditorium Corps of Ushers and Usherettes. She graduated with a degree in Psychology in 2005.
Immediately after she graduated, Hera took major steps towards pursuing her masters in Psychology. Although she was not able to complete it, she was able to acquire units in Industrial Counselling. This time in her life marked a significant turning point. Hera slowly realized that she was called for something else other than becoming a lawyer.
In 2007, she shifted her direction to Guidance and Counselling. Simultaneously, she also served as a dorm adviser, a part-time guidance counsellor and a PEP class facilitator. She found her true passion in interacting with students and hearing their stories. She saw great fulfillment in being able to guide her students towards having a brighter perspective in life. In 2010, she acquired her master's degree in Education with specialization in Guidance and Counselling.
Currently, Hera serves as the Guidance Counsellor of the Early Childhood Department. She is also an advocate for breastfeeding, being an active member of various breastfeeding support groups in the city.
In 2008, Hera found her other half in the name of Rodolfo Andrew de Guia through a mutual friend who introduced them to each other. In 2011, they officially tied the knot and are now blessed with a three-year-old daughter, Madeleine Victoria.
She solidifies the notion that the more you strive to know yourself deeper, the faster you'll reach the place God intended you to be. At an early age, she dreamt of exploring the world and found Silliman University with all its simplicity and beauty. She is currently in a happy place, contented with the blessings and love bestowed upon her and her family.
Describe yourself in three words.
Sweet. Optimistic. Passionate.
What is your motto in life?
Via, Veritas, Vita
What makes you laugh?
Jokes.
What makes you cry?
Problems concerning the family.
What's your favorite time of the day and why?
6AM – The time for devotion and prayer.
What's your favorite day of the week and why?
Weekends – that is family time.
What do you love doing when not working?
I go to the market and attend to my daughter.
What is your favorite hangout place in the University?
Early Childhood Department Office
If you were an actress, who would you be?
Rica Peralejo
What's your favorite game growing up?
Balay-balay and Chinese Garter.
What is your idea of a relaxing day?
Playing with my baby and spending time with my family.
What one thing would people be interested to know about you?
I do breastfeeding while working.
What song best describes the YOU and the life you have now?
"A Strong God"
What is the first thing you do right after waking up in the morning?
I immediately go to the bathroom.
What's your idea of a family?
A family that prays together, stays together.
At this point of your life, what for you is your life's mission?
To promote breastfeeding by spreading awareness and by strengthening breastfeeding support groups in Dumaguete City.
How do you like to be remembered as a colleague?
As a sweet, kind, and approachable colleague.