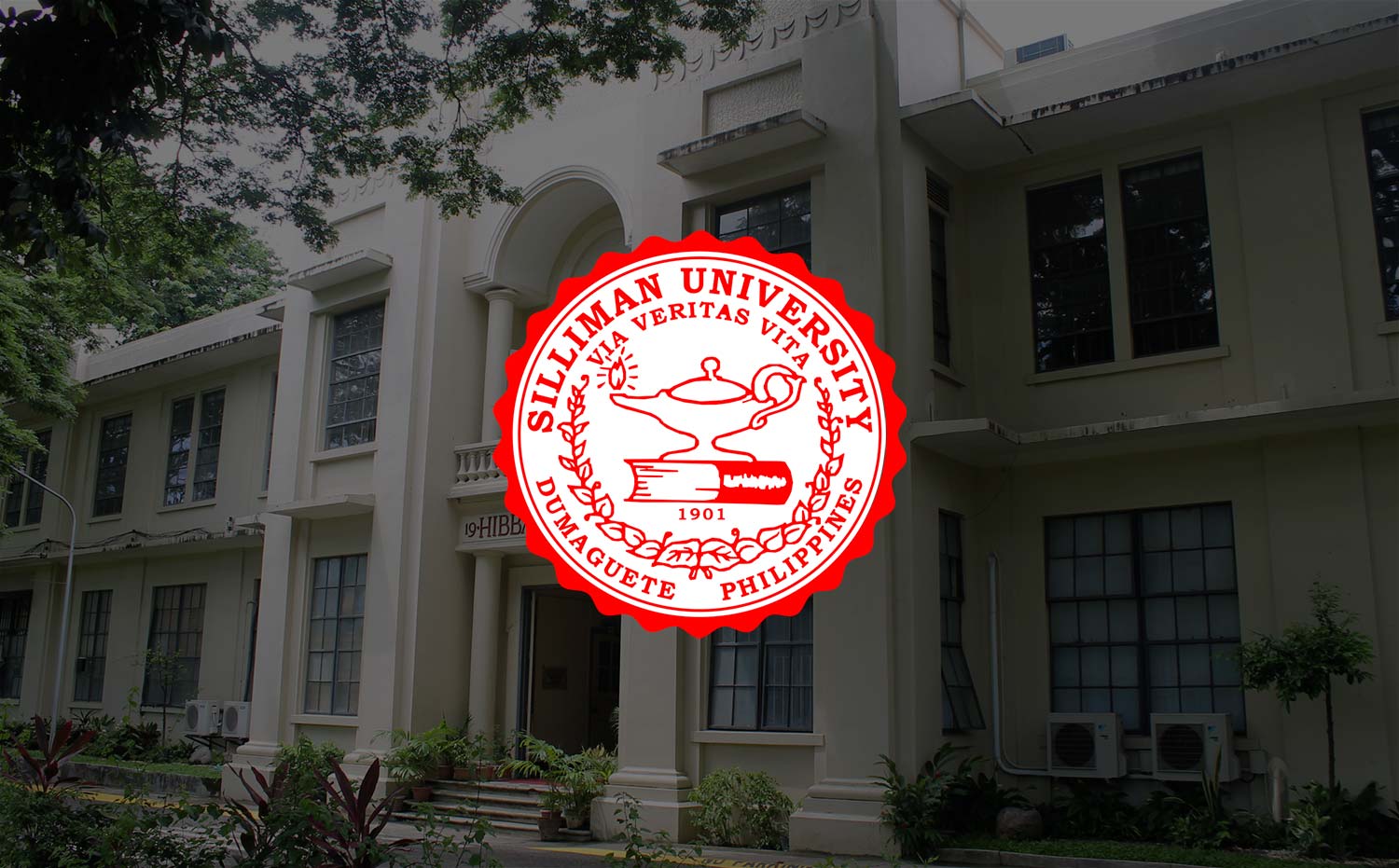 Asst. Prof. Kris Dave V. Austero
With a world as cruel as this one we live in, our greatness can sometimes spring from the most undesirable and painful experiences in life. While many people easily give in and surrender to the toughest adversities life throws at us, there are still people who make the better choice of looking far beyond these tribulations full of hope and positivity.
This life irony lives palpably in one person who has gone through the deepest valleys, only to be catapulted back towards his own peak of success. Despite a past full of hurt and anguish, he now easily looks back with a big smile knowing for a fact that his interesting ride towards maturity made him exactly who he is today.
He is one of Silliman's resident artists, gifted with an inherent love for the performing arts. His undeniable passion for his craft has given him the power to inspire and influence people. Give him the stage and it will become his world.
Asst. Prof. Kris Dave V. Austero was born on October 14, 1982 and was raised in the gentle city of Dumaguete. He admits that growing up was not an easy and fun ride for him. Heavily bullied because of his stature and introverted personality, Kris Dave spent most of his tender years in solitude and misery. One of his saving grace, however, was his younger brother, whom despite them being complete opposites, has served as his best friend, somehow filling in this void in his heart.
Living a miserable childhood, however, did not hinder him from acquiring values that have been instilled in him by both of his parents. His mother, a retired nutritionist dietitian, and his father, a government employee, have never failed to let him understand the eternal values of kindness and respect to other people no matter who they are and where they come from.
Bullying continued to haunt him in his elementary and high school years. Being one of the unpopular kids in school, Kris Dave hurdled these years with a lot of emotional struggles. Such an experience made him dig deep into himself in order to face each day with enough courage and self-worth. Soon enough, he made a climactic decision of not letting all these negative forces consume his enthusiasm for life, his dreams, his entire being. Instead, he got hold of all these things and drew motivation from them for him to grow better and better in life.
He finished both his elementary and secondary education in Silliman, in 1995 and 1999, respectively.
Right after he graduated from High School, he looked forward for better years in college with a more positive and a braver disposition. His college path boiled down to a choice between Psychology and Mass Communication. He ultimately chose the latter for he saw himself more in the area of performing and journalism right in front of the camera. He continued his journey in Silliman University and took up Bachelor of Mass Communication, completing it in 2003.
He blossomed into a more confident individual in college, having embraced a life devoid of fear and insecurities. He took it upon himself to take risks and improve himself physically and emotionally. He joined theatrical productions and even enrolled himself in ballet in order to hone more his talents and skills.
Having been active in the field of theater and performance, his desire for personal growth pushed him to explore his horizon in the field of theater. Just right after he finished his first degree, Kris Dave pursued a degree in Speech and Theater, which he obtained in 2006.
Immediately after completing his second undergraduate degree, Kris Dave served as a part-time instructor at the Speech and Theater department for a year. Seeking to specialize in another field of interest, writing and literature, he took up his master's degree in English major in Literary Studies at Silliman. He finished it in 2012. Currently, he serves as a full-time instructor, handling Speech classes and some Theater courses under the College of Performing and Visual Arts. He is now looking at pursuing his doctorate degree in Literary Studies.
Teaching was originally not part of his masterplan in life. While he sees himself making it big in the area of performing arts, he has also found a different kind of happiness that only teaching can give him. His years of mentoring and educating young minds have been equally enriching for him, being able to inspire and motivate his students to reach for their aspirations no matter how tough and depressing situations can get.
He was a fat child with a very low sense of self, but his personal victory against insecurities and negativities propelled him to transform into someone who is oozing with confidence and zeal. His journey tainted with personal experiences of bullying and oppression drives him to be an advocate for those young people who cannot blossom into their fullest potential because of these oppressive forces. He sets himself as a prime example as someone who has gone through the worst, but came out victorious in the end.
Describe yourself in three words.
Patient. Arbitrary. Laidback.
What makes you laugh?
People who don't take themselves seriously.
What is your motto in life?
Patience is a virtue.
What makes you cry?
When someone tries to hurt someone else's pride.
What's your favorite time of the day and why?
Afternoon, around 4pm – 5pm, I love sunsets and it sets my mood for the evening.
What's your favorite day of the week and why?
Wednesday – I value more the journey rather than focusing my attention on the beginning or the end.
What do you love doing when not working?
I go back to the kid in me and play a lot of video games, watch cartoons, and read books.
What is your favorite hangout place in the University?
Woodward Hall
What makes you blush?
Finding out about my age.
Tell us a fact about yourself.
I was bullied a lot in school because I was overweight and darker.
What's your favorite game growing up?
Takyan.
What is your idea of a relaxing day?
Watching videos in Youtube while snacking.
What one thing would people be interested to know about you?
What's in my iPad playlist.
What song best describes the YOU and the life you have now?
"Be Somebody" by Paula Cole
What is the first thing you do right after waking up in the morning?
I drink coffee.
What's your idea of a family?
A family is where you do not have to fear that you are being judged.
At this point of your life, what for you is your life's mission?
To help people attain their fullest potential.
How do you like to be remembered as a colleague?
As my students' partner in learning.