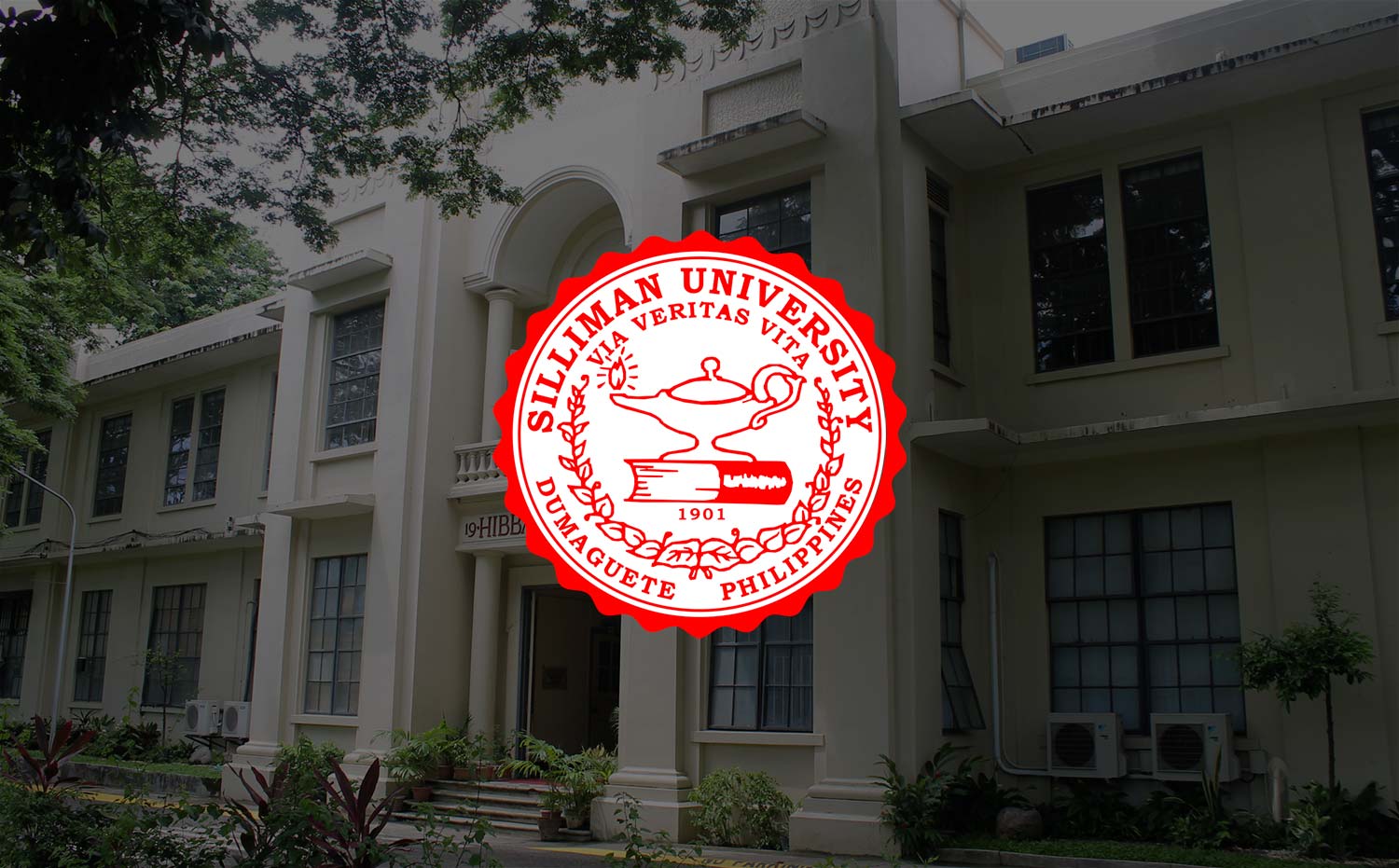 Dr. Jeaneth Harris-Faller
Like the Apostle Paul who made a difference when he heeded the Macedonian Call (Acts 16:9), the new dean of the Divinity School can pretty much call her tenure in Silliman something similar to that.
A native of Sorsogon City, Sorsogon, Dr. Jeaneth H. Faller is a true-blue Bicolana. She was born on September 11, 1963 to Johnny Harris, an African-American who served in the US Marines, and Romelita Romualdo from Sorsogon. She only saw her father once after he brought her brother back to the United States. She grew up with her grandparents from her mother's side. "I was well-loved by them," Jeaneth shares.
Though she enjoyed being loved at home, her dark complexion made Jeaneth a subject of jeers, insults, and bullying by her classmates during her younger years. "I used to be called 'Negra' a lot," she reveals. And to prove to her peers that she was more than her skin color, she excelled in classes and shared her talent of singing in school. When the time came, her schoolmates started to respect her.
And that turned into her life mission as a student — she excelled in her studies, becoming a living example of the old expression: "Beauty is only skin deep." True enough, she earned her Bachelor of Theology degree from Silliman in 1990, cum laude. She was not only excelling in her academics then; Jeaneth was also active in the Student Government as the representative of the Divinity School.
After college, she returned to Bicol and became active in the ministry there. She served in two churches of the United Church of Christ in the Philippines (UCCP): in Daraga, Albay, and in Virac, Catanduanes, where she became an ordained minister in 1993. During her active service in the church, she met her fellow minister, Rev. Arnel Z. Faller, who would later become her husband. It was also during her ministry that she earned another bachelor's degree in Political Science from Divine Word College in Legazpi City, Albay, in 1997.
It was in 1998 when she received her Macedonian Call to head back to Dumaguete with her family to be part of the Divinity School faculty. She then started teaching in 2001, while taking her Master of Theology, specializing in the Old Testament, a degree she later obtained in 2005. It was former Dean Rev. Dr. Erme R. Camba who was instrumental in her return to Dumaguete, Jeaneth shares. Because her native language Bicolano was close to Cebuano, she also didn't have a hard time learning the language of the City of Gentle People.
Jeaneth later stayed in Hong Kong for three years to pursue her Doctor in Theology at the Lutheran Theological Seminary, specializing in Christian Education. She obtained the degree in 2010.
If she could describe her new responsibility as the Dean of the Divinity School in one word, she calls it a challenge. "We have a lot of problems to face in the School, but I believe that as long as one is committed, he or she will succeed," she says, adding that being Dean is not only a responsibility to her, but a calling.
Aside from being a Christian educator, Jeaneth and her family are active members of the Chapel of the Evangel. She is also the proud mother of Souljah, who is currently in her sophomore year in Silliman, taking up Bachelor of Science in Foreign Affairs.
Describe yourself in three words.
Passionate, loving, organized.
What is your motto in life?
Always commit to whatever responsibility is given to you.
What makes you laugh?
Simple jokes.
What makes you cry?
Sad stories, stories of breakups, and people close to me dying. Also, leaving my daughter Souljah alone at home when I go somewhere.
What is your favorite time of the day and why?
Early in the morning. I've always been productive at the time, since my student days.
What is your favorite day of the week and why?
Saturday, because I can rest.
What do you love doing when you're not working?
I love reading pocket books.
What is your favorite hangout place in the University?
The Labyrinth in front of the Divinity School's McKinley Hall.
What makes you blush?
Compliments!
If you were an actor, who would you be?
Meryl Streep!
Tell us a fact about yourself.
I expect a lot from people. When I trust someone, it means you have potential, so I expect you to deliver.
What is your idea of a relaxing day?
Going to the pool or beach.
What song best describes the YOU and the life you have now?
"I Surrender All."
What is the first thing you do right after waking up in the morning?
I say a short prayer.
What's your idea of a family?
A family whose members are honest and open to each other.
At this point in your life, what for you is your life's mission?
Serving the Divinity School, serving the church, and serving God.
How do you like to be remembered as a teacher?
I'd like to be remembered as a teacher who is punctual, gives her best, and as someone who can be emulated by others.