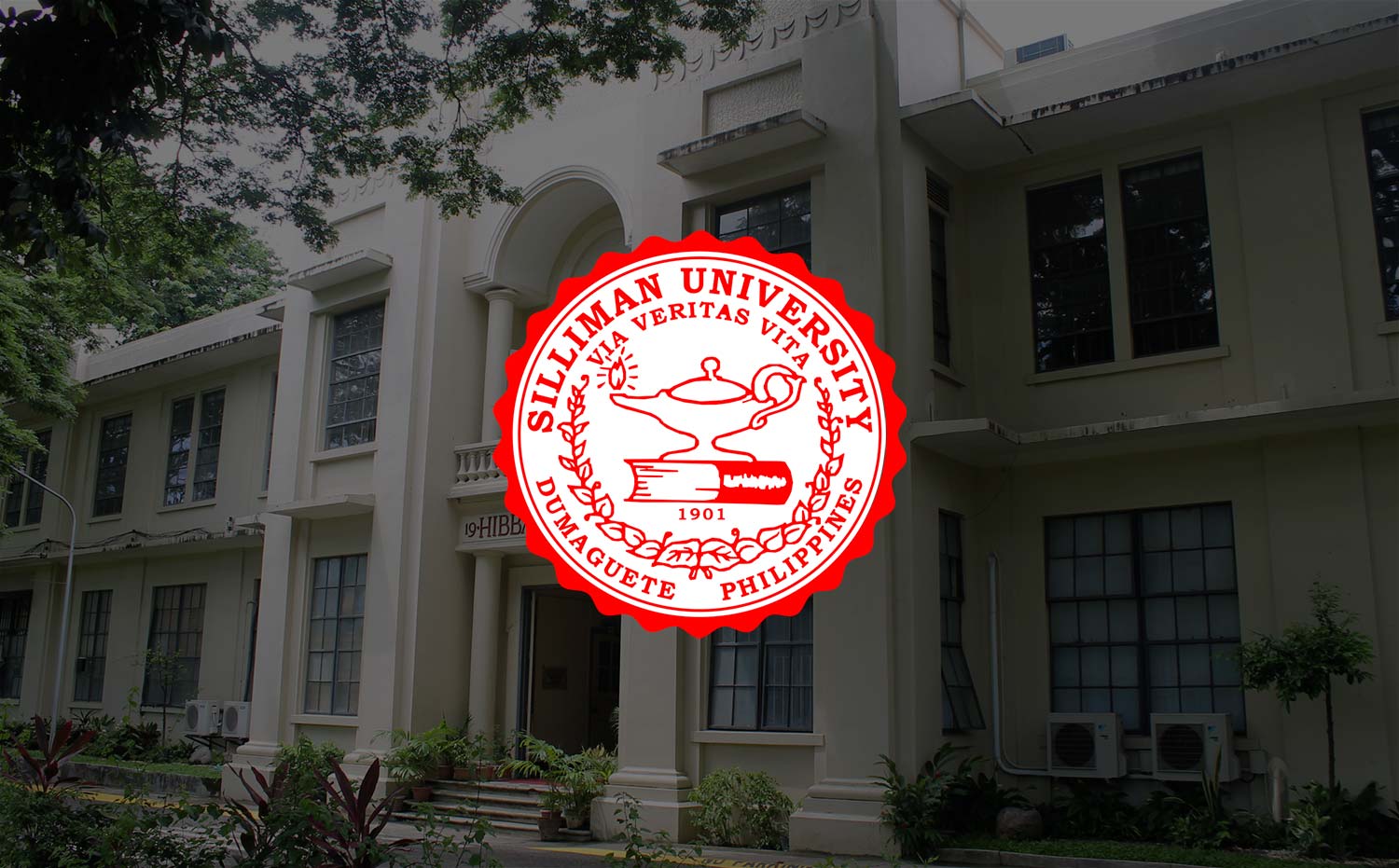 Ms Rosemarie Diao-Manso
"Operator, hello?"
If you've tried contacting Silliman via the trunk line, she is perhaps the first person you get to talk to. You can ask her to redirect your call to any office or college of your choice, or ask for that office or college's local number. When it comes to calls in and out of the University, she will be your best friend.
Meet Ms. Rosemarie Diao-Manso, the University's phone operator. And she's good with what she's doing—she's been there for 16 years. On top of that, she is pretty much a true Red Sillimanian, having been in the University's care from Early Childhood to college.  
But being an operator wasn't necessarily the kind of work she was keen on doing; besides, she is a registered medical technologist. She finished her BS Medical Technology degree from Silliman in 1996, and soon after passed the licensure exam. Like any other fresh graduate, she was at a crossroads about where to go. While her peers wanted to leave the city for a flourishing career, she opted to stay in Dumaguete where she was born and raised. "I couldn't leave my parents behind. I already have a sibling who's abroad, and I believe that family always comes first," shares Rose, as her family and friends fondly call her.
Since leaving Dumaguete wasn't in her plans, she applied to local laboratories for work. But when that didn't work out, she landed a job in the information office of the Silliman University Medical Center, answering calls and inquiries. This was a job she would have for two years, and where she would eventually meet her husband, fellow medical technologist Mr. Rey Val Manso, who would eventually become a pastor. She transferred to the Buildings and Grounds Department in 2000, in the position she still holds today.
As the University's operator, she admits that she has been used to criticisms and getting reprimanded by callers. "I just explain myself that I've been busy with lots of calls when some ask me why it took me long to answer them," Rose shares.
Rose admits that while she may be the University's voice over the phone, she has a pretty lonely job. Throughout her shift, she works alone at a small office near the Salonga Center at the College of Law. During her spare time (which she doesn't get too often given the number of calls she gets on normal days), she only goes out of the office to use the comfort room and buy food from the nearby Cafeteria.  What keep amusing her, nevertheless, are the comments she would get from some people. "Naa gihapo'y mag-ingon nako sa mga gathering nga, 'Ah, ikaw diay tong tingog sa operator?'" she shares.
She admits to being more of a domesticated person, being at home all the time when she's not at work. But when she does go out, she devotes most of her time with her husband doing ministry work at a small church in Magatas, Sibulan.
At first glance, she may be considered a frustrated medical technologist. But Rose doesn't have regrets and she proudly shares that she enjoys her work, because for her, family always comes first above anything else. She is also the proud mother of Shine, who is currently in her sophomore year in Silliman, taking up Bachelor of Fine Arts.
Describe yourself in three words.
Reserved. Serious. Adventurous.
What makes you laugh?
I don't laugh easily, but I do laugh when my family, especially my husband, cracks jokes.
What makes you cry?
Movies, those by Pixar to be exact.
What's your favorite time of the day and why?
Night, because I feel more active at night.
What's your favorite day of the week and why?
Saturday, because my family and I are at church.
What do you love doing when not working?
Watching TV.
What is your favorite hangout place in the University?
My office, because it's cold.
If you were an actor, who would you be?
Chris Evans!
What's your favorite game growing up?
Takyan.
What is your idea of a relaxing day?
Suroy-suroy with family, eating out.
What song best describes the YOU and the life you have now?
"Who Am I" by Casting Crowns.
What is the first thing you do right after waking up in the morning?
Take a bath and go straight to work.
What's your idea of a family? 
Doing everything together.
At this point of your life, what for you is your life's mission?
Go wherever the Lord directs me and to live one day at a time.