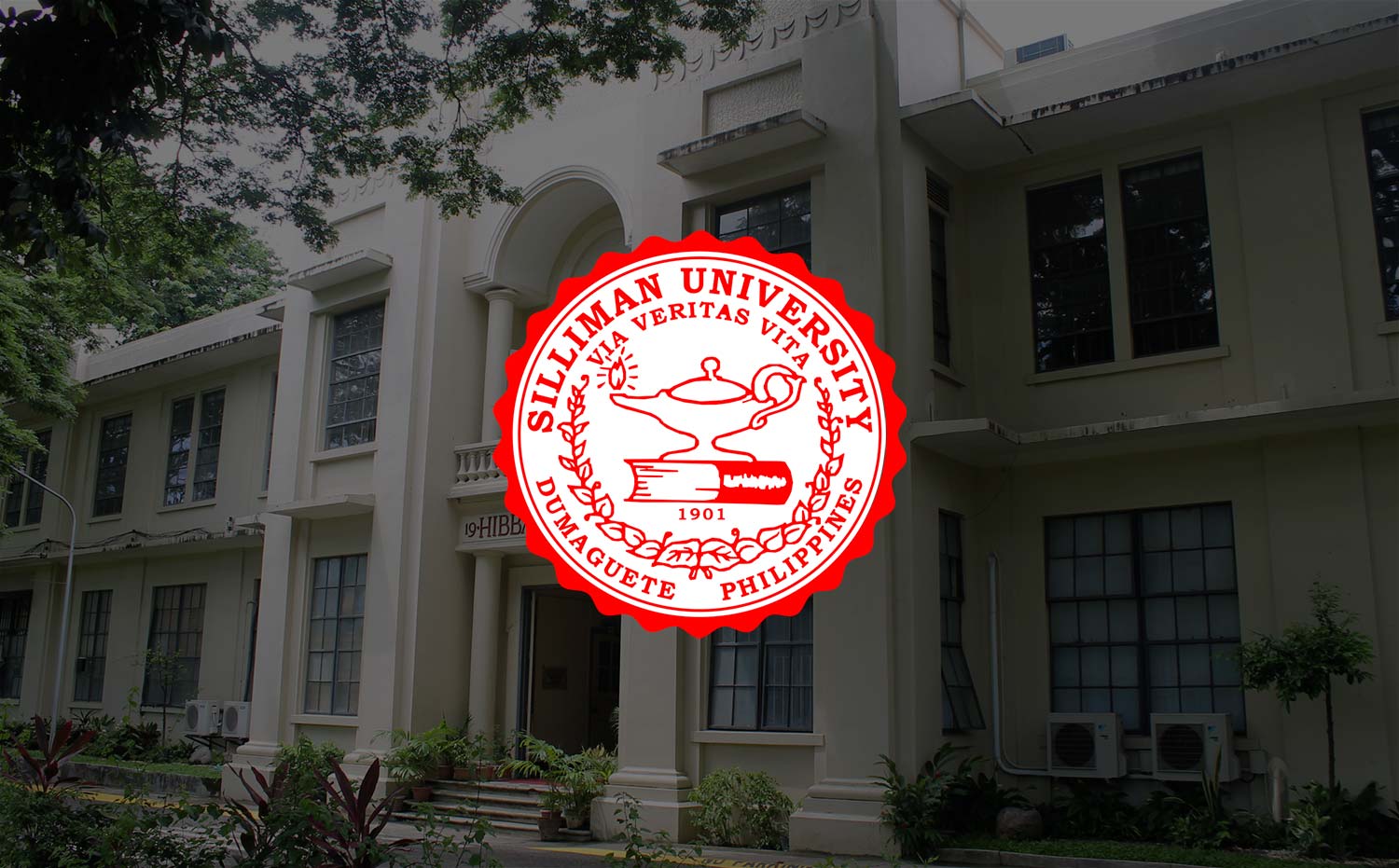 Mrs. Aida R. Torres
It has been 14 years since Mrs. Aida R. Torres, who spent a big part of her life working in Mindanao, moved back to her beloved hometown Dumaguete to work in Silliman as the High School librarian. And it was this very decision that led her and her family to a more fruitful life – and that all her three children finished their studies and are now working professionals is a firm evidence of that.
Aida admits that she wasn't really a bookworm. For someone whose profession pictures her out as a voracious reader, Aida says her closest brush with being a librarian back in her teenage days was reading the comics. Comics brought out the child in her that it became her favorite pastime. Later in life though, she started moving closer to the shelves and grew fond of reading books.
Born August 1, 1957 to Aquillo and Agalona Ramirez, Aida is the third — and the only surviving — of four siblings. She is a native Dumagueteña, and recalls having a good childhood friend in now-colleague, Asst. Prof. Emervencia Ligutom, current Director of Extension. "We were like sisters. Until now we still treat each other as such," she shares, reminiscing those days as a young girl playing balay-balay.
Aida spent her basic education years at the North City Elementary School and her high school at the Colegio de Sta. Catalina de Alejandira (then Dumaguete Cathedral College). When she entered college, she wanted to become an agriculturist at first, pursuing her dreams at the College of Agriculture in Silliman University. But lack of resources held her back – not completely from studying in Silliman but from becoming a part of the College of Agriculture. The travel expense to the Scheide Farm from the "main campus" posed a burden on available funds. So she decided to join the College of Education, taking up Library Science. In 1981, she was among the first graduates of the Library Science program.
When she graduated, she thought of seeking greener pastures outside Dumaguete. She moved to Cagayan de Oro to work as a librarian at Capitol University, where she would stay for three years. Over this period, she also taught Home Economics. As with many good love stories, it was in this place away from home where Aida met her husband, Alberto L. Torres, who was a fish distributor. They tied the knot in 1983.
In 1985, an opportunity surfaced for her to serve as librarian at the Misamis University in Ozamiz, Misamis Occidental. She accepted the offer. It was over this period at Misamis for 16 years when Aida and her husband were blessed with three children: Alden Joules, Alda Laur and Aila Fe.
While life was moving smoothly for them in Ozamiz, an opportunity to serve Silliman University tapped into a deep longing to return home. In 2001, when Silliman was celebrating its centennial anniversary, Aida and her family relocated to Dumaguete. It was a decision that came out naturally. She was offered the post of Librarian at the High School Department. Without any hesitation, she accepted it; and in 2002, started work.  
Reflecting on what could have been a good life for her and her family in Mindanao, Aida says she holds no regrets in spreading their wings wider in Dumaguete. It is, as she describes, "where I belong". Although she admits that being a librarian could be challenging, "I consider it my service to the students and my Alma Mater".
From what were humble beginnings to what they remain grateful to the Lord for today, Aida could only ask for the best for her children. Alden now works as a nurse at the Silliman University Medical Center, Alda a special education teacher in a private school in Dumaguete, and Aila Fe assigned at a local bank, while pursuing her graduate degree in Business Administration from Silliman.
Describe yourself in three words.
Dreamer. Patient. Emotional.
What is your motto in life?
"The journey of a thousand miles begins with one step."
What makes you laugh?
Simple jokes.
What makes you cry?
Sad stories.
What is your favorite day of the week and why?
Saturday, because it's planting time for me.
What do you love doing when you're not working?
Watching volleyball games.
What is your favorite hangout place in the University?
The High School Library.
If you were an actor, who would you be?
Angelina Jolie, because I like her determination.
Tell us a fact about yourself.
I'm a big volleyball fan!
What was your favorite game growing up?
Hide and seek.
What is the first thing you do after waking up in the morning?
Praying first, and then prepare for the day.
What is your idea of a family?
A family consists of parents and children living in a household, loving and working together and serving the Lord.
At this point in your life, what for you is your life's mission?
Utilize every opportunity that I have to do better.