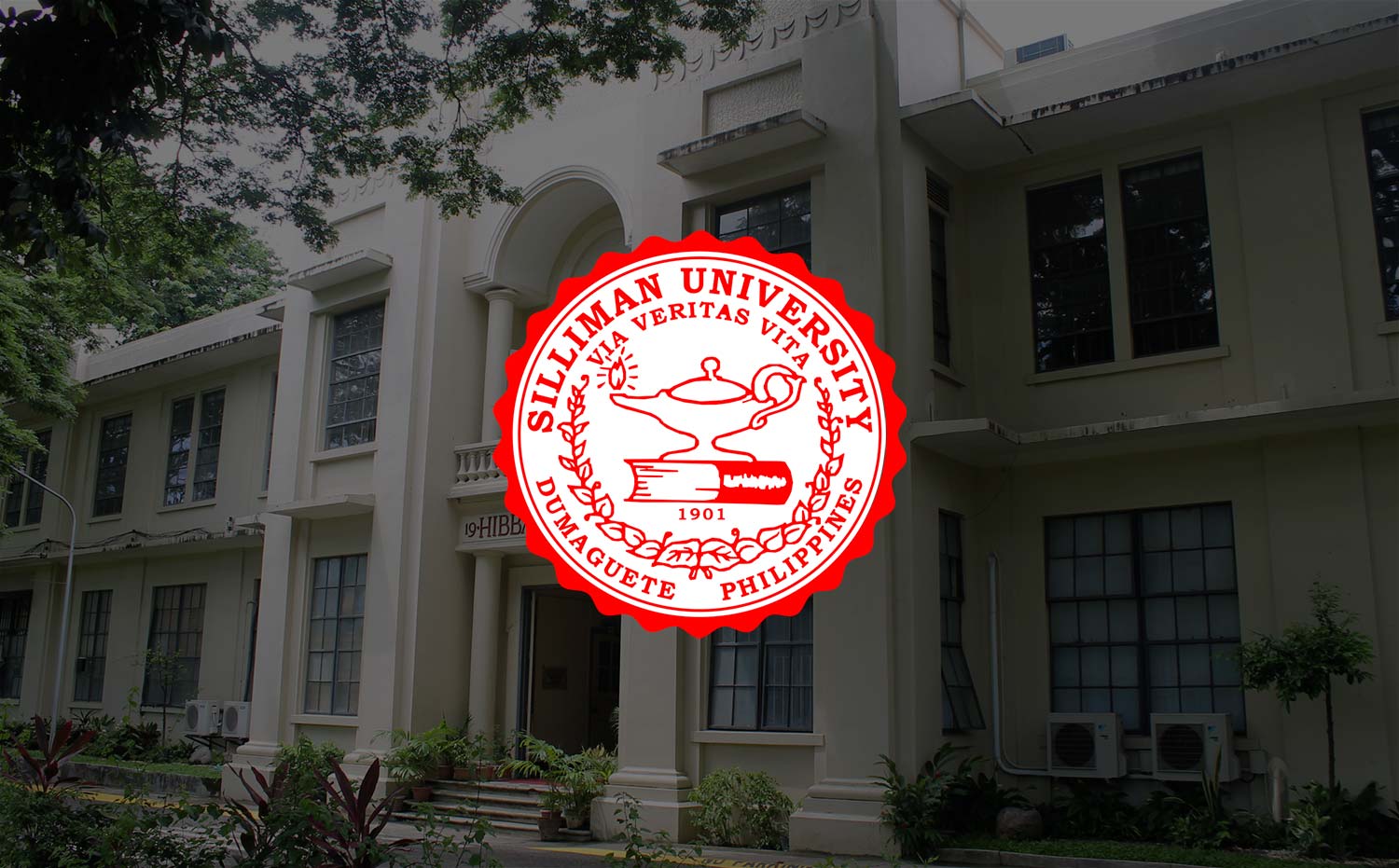 Asst. Prof. Brenda R. Boladola
"Sweet success", the words used by Asst. Prof. Brenda R. Boladola, Junior High School principal in describing her life now. 
Brenda admits that her journey to who she is now was a long and arduous one. No one, even in her own childhood hometown of San Jose, Negros Oriental, has ever thought that this young girl who used to do laundry along the riverbanks would become a key figure at the Silliman University Junior High School.
It took some time before Brenda finally decided to become "Colleague of the Week." She says she declined invitations before, but recently she reflected that this may be the perfect time because it coincides with the celebration of SUHS's Centennial, a big event which she spearheads. "I felt that this was the right time, because I think God put me here, in this place, for a purpose," she shares.
Brenda was born into a humble home in Tapon Norte, San Jose, Negros Oriental on November 22, 1975. One could call her a true-blue probinsyana, as her family lived a simple rural life. Her father, Lorenzo Retes, was a manangguite or one who harvests tuba (coconut wine), while her mother, Clarita, was a local manhihilot (masseuse) who also did laundry (labandera) for a living. Being the fifth of seven children, Brenda, or "Bebe" as she was fondly called back then, joined her family in working to make a living. She recalls helping out her father numerous times in making amakan, hand-woven basket-like bamboo slats to be made as walls for homes. She also remembers walking for almost an hour every day to go to school, delivering tuba for her father along the way. "Because of our poverty, I made it a point in my life, together with my sister Lorna, that we will finish studies despite our situation," Brenda recalls.
During her younger years, there was a trend of high school graduates working as domestic helpers in Manila, an opportunity some of her siblings gave in to. Brenda could have been one of them, but thanks to her neighbor Ms. Estela Solarte, she was introduced into the Legion of Mary. As early as Grade One, she was into catechism, a profession that ultimately made her decide to become a teacher.
After graduating from Tampi National High School in 1992, Brenda took up Chemistry in Silliman. Because of the lack of financial resources, she looked for various ways to both pay her tuition and make ends meet: her mother borrowed money; her sisters in Manila sent financial aid; and she was also a beneficiary of the government's "Study Now, Pay Later" program. Aside from that, she also worked as a student assistant at the Chemistry Department, and later, desk assistant at the then Ethel Chapman dormitory.
Brenda also helped her professor, Ms. Azucena Barrera, in doing the laundry and cooking peanuts to earn additional income. She was also a recipient of the San Jose municipal scholarship given to her by then mayor Fe Pareja-Montaño. Despite her busy schedule, juggling both work and studying, she managed to obtain her Chemistry degree in 1996.
On December 11, 2005, she got married to Mr. Absalon Boladola, a music teacher and band instructor. Though they have yet to receive the blessing of a child, both Brenda and her husband consider their students as their children. Being a teacher all her life, she was appointed as Associate Director of the High School Department, a position that was later renamed to Principal of the Junior High School.
Brenda feels honored to be chosen for this position but she also believes that "with great power comes great responsibility." She admits that the job is difficult, but with the grace of God, she gets to do the job right.
Describe yourself in three words.
Bright. Responsible. Determined.
What is your motto in life?
"Love the Lord your God with all your heart, soul and mind. Love your neighbor as yourself." —Matthew 22:37-38
What makes you laugh?
Comedy movies and TV shows, such as Mr. Bean and Just for Laughs.
What makes you cry?
Relationship problems, conflicts, misunderstandings, and deaths of loved ones 
What is your favorite time of the day and why?
Dawn and night. Because I can pray and do chores in the early morning, and then sleep and reflect at night. 
What is your favorite day of the week and why?
Saturdays, because I do laundry, cook, and go to the market.
What do you love doing when you're not working?
Cooking and playing music.
What is your favorite hangout place in the University?
The classroom, because I love seeing the interaction between teachers and students.
If you were an actor, who would you be?
Robin Williams, because I loved him in "Patch Adams," and Tom Hanks, because I loved him in "Castaway."
What were your favorite games growing up?
Chinese garter, bato-lata, and bulan-bulan.
What is the first thing you do after waking up in the morning?
Lighting a candle to pray.
What is your idea of a family?
A family is a group of people bonded by love, understanding and respect.
At this point, what for YOU is your life's mission?
To continue to do what I'm expected to do—being rooted by what God wants me to do.
How would you like to be remembered as a teacher?
I'd like to be remembered by an acronym of my name, Brenda:
B – (Seeing the) Brighter side of things
R – respectful
E – enthusiastic
N – nice
D – determined
A – affectionate