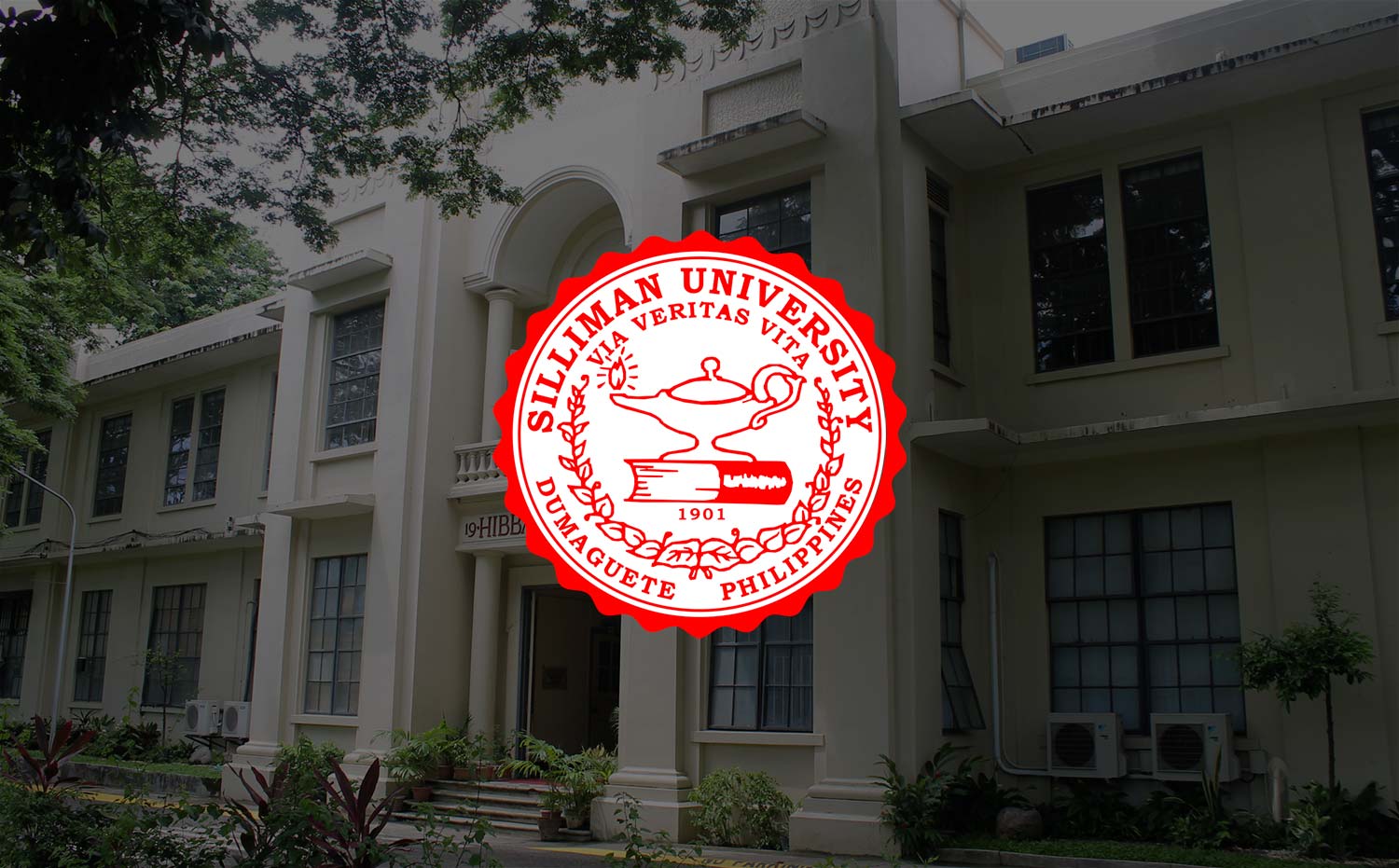 Mr. Cole Leo Vincoy Geconcillo
To calm his students' nerves while they answer his seat works, Mr. Cole Leo Vincoy Geconcillo plays ambient music in the classroom. "The music takes away the students' anxiety; and in turn, they perform better," says this high school English teacher who has been doing extensive research on music therapy and its effects on the cognitive processes.
"Sir Cole" is a 28-year old music advocate, worship leader, church preacher, and Grace 8-Section Ponce adviser. Born on October 8, 1987, he is the youngest son of Mr. Lloro S. Geconcillo and Mrs. Leah V. Geconcillo of Dumaguete City.
Before he earned his degree in Education at Silliman University in 2013, he finished Bible school at the Calvary Chapel Bible College in 2009. He has been teaching in the Silliman University Junior High School (SUJHS) for three years now, simultaneously working on his master's degree.
Cole is a music figure in the Dumaguete band scene. He founded Indievided in 2009 – a local movement which aims to promote the creation of original art by local artists. "I always thought that music was going to be my number one career, and I'd be teaching in the sidelines. But now that's not the case. Teaching is my primary career," says Cole who incorporates music as a catalyst for maximum classroom learning experience.
Being a teacher was Cole's childhood dream. But he took up nursing first because it was the most popular choice back then, and planned on being a Clinical Instructor after he graduates.
"But after seeing blood, I came to the conclusion that nursing isn't for me. I would be an ineffective nurse." After this, he took a pivotal turn in his life. "With much prayer, God led me to Bible school," adding that he wanted to do ministry for the rest of his life but thought it wasn't the time yet. His dad gave him a chance to get an Education degree, which Cole happily accepted.
Before Cole started working in Silliman, he taught in another institution. He quit his previous job because he wasn't allowed to talk about the thing that matters most to him: his faith. "The only way I got to talk about my faith was if students ask about my tattoo. That was my only entrance to a conversation about faith. Here in Silliman, the school's mission is to integrate and infuse the Gospel of Jesus Christ. You can't get any better than that," Cole shares.
"[Teaching] is one of the things that God has placed in my heart. I consider the responsibilities of a teacher very heavy. I take it seriously – the things that I say in the classroom, because I'm talking to students whom I have an influence on."
Because of his deep awareness of his impact to the youth as a teacher, Cole sees his profession as a channel to share the Gospel.
This teacher encourages honesty and transparency in the classroom environment, aware that his students are still trying to figure out who they are. "I don't hold the answers. I don't tell them who they should be. I just point them to where I found my purpose. I just point them to Jesus. And Jesus will be the one to give them their identity."
When asked what the most rewarding thing about being an educator is, Cole unleashes the English teacher and goes on to deliver his sincere speech:
"For other teachers, they have 30 years of service, which means they have produced graduates already. I haven't done that yet. But for me, the most rewarding thing is when students take the time to write to me and express their gratitude, especially with 'Real Talk'.
"I shared my testimony in high school to my own high school students. I wasn't an achiever in high school. I was in the last section. I know how it is to cheat and fail. I especially know how it is to fail. So being someone who had that in the past, students can relate to me. And I can relate to them. These are the people I wanna reach out to – the underdogs, the people you don't expect to succeed. But when they're put into something, they rise to the occasion. And it's very rewarding to see students – the people you least expect to succeed – rise to the occasion. Because that's what Jesus did to me."
He carries this testimony every day: the way He crossed the troubled streams and how His transgressions were crossed out – all through, by, and in the Cross of Jesus Christ.
Describe yourself in three words.
Simple, simple, simple.
What is your motto in life?
Not that I have already obtained all this, or have already arrived at my goal, but I press on to take hold of that for which Christ Jesus took hold of me. Brothers and sisters, I do not consider myself yet to have taken hold of it. But one thing I do: Forgetting what is behind and straining toward what is ahead, I press on toward the goal to win the prize for which God has called me heavenward in Christ Jesus. (Philippians 3:12-14)
What makes you happy?
My students. Every time they give a witty remark or when I see their progress, it's so fulfilling.
What makes you cry?
Anything that tugs on my heart. I'm pretty emotional, so it could be a really awesome track, or piece of music, to a chick flick, and all the other things in between.
What's your favorite time of the day and why?
Sunset. It reminds me that God has brought me through another day.
What's your favorite day of the week and why?
Sunday – because I get to be in church and start my week right.
What do you love doing when not working?
Playing music.
What is your favorite hangout place in the University?
The road beside the Luce Auditorium where people skate. I have so many memories of skating days there.
If you were an actor, who would you be?
Jared Leto
What's your favorite game growing up?
Tayukok
What one thing would people be interested to know about you?
One thing people should know about is that I'm a big fan of tattoos (hence, "The Inked Educator"). However, I have a thing for tattoos with stories behind them. I don't just get tattoos for the sake of covering my body in ink; I get tattoos to turn significant memories, good or bad, into monuments that remind me to live my life well.
What song best describes the YOU and the life you have now?
"Hope is the Dream of a Soul Awake" by The Sleep Design
What is the first thing you do right after waking up in the morning?
I try my best to read the Bible.
What's your idea of a family?
My ideal family would look something like Joshua 24:15. "But if serving the Lord seems undesirable to you, then choose for yourselves this day whom you will serve… But as for me and my household, we will serve the Lord."
At this point of your life, what for you is your life's mission?
To glorify God. This is my purpose: to seek Him, to know Him. When I seek Him, I become more like Him. When I become more like Him, I glorify Him. That's what grounds me here in Silliman. If God wills me to stay here until I die, then He's gonna keep me here. He's gonna sustain me. If not, then even if I work whatever job this world considers lowly, if that is the center of God's will for me, then I glorify Him there. That's all there is to my life.
How do you like to be remembered as a teacher?
A teacher who loved like Jesus and taught like Jesus.