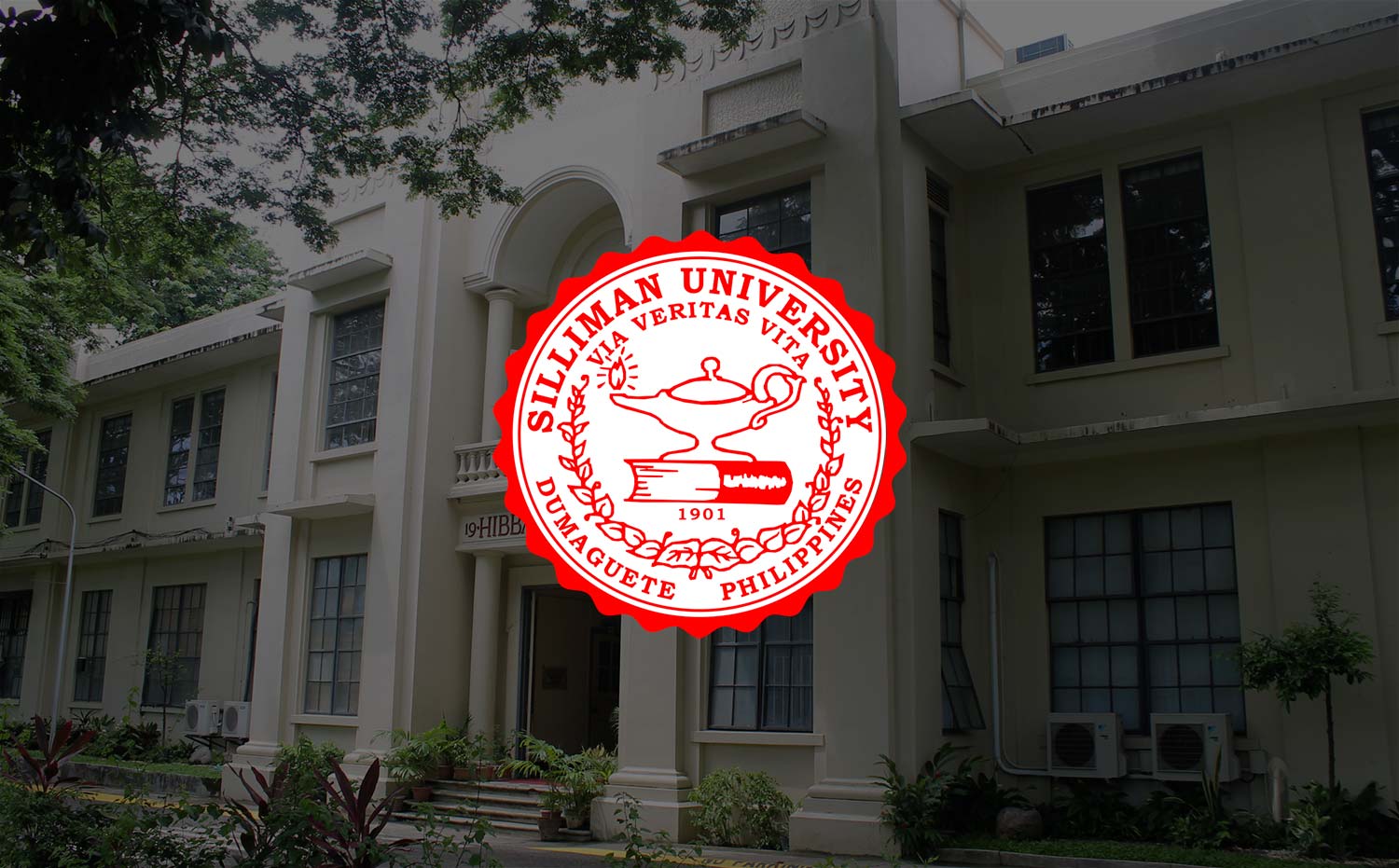 Jesus Is The Way
By Rev. Dr. Mariano C. Apilado
Delivered during the Sunrise Service of Silliman's 115th Founders Day and Silliman Church's Centennial Celebration last August 28, 2016.
The celebration of the centennial anniversary of the Silliman University Church reminds me of the story of the spiritual renewal of the Apostle Peter in the third appearance of the resurrected Jesus as recorded in the gospel of John 21: 15-19. In that incident at sunrise after breakfast at the beach, Jesus asked Peter 3 times, "Do you love me more than these?" to which Peter answered, "Yes, Lord." 3 times, also, Jesus admonished Peter, "Feed my lamb." What does this spiritual renewal of Peter mean for us today?
The spiritual renewal of Peter can mean, first of all, that when we worship together to celebrate the centennial of Silliman University Church, our first word is "Grateful." We thank God for the coming of missionaries 100 years ago and for God's continuing divine presence and faithfulness until today to our beloved church, university and country.  Personally, I want to thank the organizers for the invitation to share the message.
My wife Nellie was very excited when I told her the note from President Ben, conveyed through Vice President Betsy, that the church under the chairmanship of Professor Carlos Magtolis Jr. was inviting me for this very especial occasion.
Since Nellie could not join us physically at this time I want to deliver a especial message from her to each one of you.  With your kind indulgence, I want to sing her message:
 If I could tell you the thoughts I cherish and all the ways you are dear to me,
A tender feeling of love revealing whene'er your smiling face I see .
If I could capture the blue of heaven, that wondrous rapture within your eyes,
If I could tell you of my devotion, if I could pledge all my love so true,
Then my confession would find expression in all the music my heart sings to you.
Jesus' Way Of Love
This song sings of the love that has beautifully brought us together in marriage, inspired and accompanied us and our family together to enjoy our life and pursue our dreams for more than 51 years. Our singing together abruptly ended on April 1 this year, when Nellie passed away from this world. I am daring to sing our love song, because the anniversary theme, Jesus is the way, is the way of love and dares me to sing, even with imperfections, limitations, missing notes, and a voice that may sometimes sound out of tune. To be sure, Silliman University is well-known for its beautiful singing. The point is that the theme, Jesus is the way, dares us all to love and dares us all to sing joyously of love, whether our singing may be earthly out of tune or heavenly angelic and beautiful.
The theme is an adaptation of Jesus' statement, "I am the way, the truth and the life."  My focus is on Jesus' statement, I am the way, because in a most personal, most compelling, most inclusive, most irresistible and most personal way, Jesus' way is the way of love, inviting everyone to live and love together in unity, excluding NO ONE.
Other verses of love could be made. To the lawyer who came to ask about the First and Greatest Commandment, Jesus answered, "You should love the Lord your God with all your heart, with all your soul, with all your strength and with all your mind." (Luke 10: 27).  This commandment underlines the nature of love that admonishes people to love God as the qualifying character of being Christians.  Without love, no one can be Christian.
"And you should love your neighbor as you love yourself."  (Luke 10: 27). The elemental character of love to our neighbor in the same quality as we love ourselves reveals the genuineness of our being Christians. In I John 4: 19, we read that without love to neighbor whom we can see, we cannot say we love God whom we have not seen. For Jesus Christ, love is inclusive of every beat of our heart, inclusive of all the length and breadth of our soul, all the way to the depth and height of every thought in our mind, all the way to the expanse and reach of every work and action we do all the days of our lives.
Love is more than feeling, more than thinking and more than reflecting; love is essentially the total being of Christians demonstrated in good works and compassionate service to those who need love the most. Love in action is the gist of Jesus' first sermon based upon the book of Isaiah, "The Spirit of the Lord is upon me, because he has anointed me to bring good news to the poor, he has sent me to proclaim release to the captives and recovery of sight to the blind, to let the oppressed go free, to proclaim the year of the Lord's favor." (Luke 4: 18).
Drawn from this sermon, Christian love is no love at all, unless those who love work for the release and comfort of the captives of poverty and the dehumanized by injustice, the denigrated by ignorance, the deformed by drug addiction, the devastated by criminality, the drained by corruption, the distressed by loneliness and the disenfranchised by other destructive and deleterious persons, powers and practices. Justice for all is the fulfillment of love.
At about the end of his earthly ministry, Jesus Christ had admonished his disciples to love, saying, "A new commandment I give to you, that you love one another as I have loved you, and you should also love another. By this everyone will know that you are my disciples, if you have love for one another." (John 13: 33-35).
This admonition was given in a climate of widespread quarreling among Jesus' disciples over the choice seat when he shall have arrived at his kingdom, and in a setting of betrayal by one of his disciples for the measly price of 30 pieces of silver.
The climate of contentious covetous controversies in our university, our church and our community, and political betrayals in our country at large are signs of consummate faithlessness and blatant disregard of the noble ideals of being Christian and of being Sillimanian.
Reflect for a moment. Isn't it a disturbing phenomenon that there are controversies and disagreeable rivalries among several evangelical communities nationwide, even among those who claim they are born again Christians? Isn't it true that there are pockets of shameful bankruptcy of love even among alumni, among faculty and staff exhibiting the emptiness and vacuity of the Silliman spirit and the frivolous superficiality of love? The superficiality of love is a clear double-cross and an abdication of our being true Christians and true Sillimanians!
Nevertheless, and this is the unique life-giving nevertheless-ness of the good news of the gospel, nevertheless, precisely in a surrounding and climate of superficiality, misunderstanding and the sin of frivolity in his own inner circle, Jesus instituted the Last Supper, saying, "This is my body broken for you. This is my blood shed for many." Yes, exactly, where sin was real and at its deepest worst, Jesus acted out the purity and genuine-ness of spiritual sacrifice, forgiving love and cleansing power at its deepest, highest and total saving character.
I am reminded that in his own unique especial way, during the last presidential election, President Rodrigo Roa Duterte had asserted that amidst corruption, criminality and drug addiction, there must be love for the Philippines and Filipinos. Mayor Duterte kept repeating, "I am Rodrigo Roa Duterte. I am a Filipino. I love the Philippines. It is the land of my birth. It is the home of my people." In his actions and pronouncements since his inauguration, the president has kept emphasizing and reiterating that in his governance he is moved by his love for the Philippines and Filipinos nothing less!
The way of love for humanity was what Jesus Christ offered in the sacrifice of his life upon the cross to forgive sin, erase human trespasses and create unity for a new humanity!
With Nellie by my side spiritually and tenderly singing our love song, "If I could pledge all my love so true", I firmly believe that the message at the centennial of the SU Church is that Jesus is the way, and the way of Jesus is the way of love. Jesus is inviting us to walk the way of love, for it is only when we love one another that the world will believe that we are Jesus' disciples, that we are true Christians and that we are true and genuine Sillimanians.
Let  Silliman University Church be the church that Jesus loved, the church that loves Jesus, the church of a community that loves and forgives one another, the church whose members love their neighbors and unite together for community service for the glory of God.
 Some Ways We Could Love
There are a number of ways we can show our love. We love when we listen to the still small voice of God and learn about how to live the life of faithfulness. We love when we listen and learn how to spend at least 15 minutes every day, preferably at the moment you wake up, to listen and learn the will of God for the day. We love when we listen and learn how to pray for spiritual guidance in everything that we think, speak and do. We love when we listen and learn again the familiar timeless Sunday School song, "read your Bible pray everyday, pray every day, pray every day and you grow, grow, grow". Indeed, the word of God is the spiritual food that nourishes our souls, in order that we may grow spiritually.
Moreover, we love when we observe the people around us and discern the image of God in everyone. We love when we see divine  wonder in the majestic world of the universe of stars, the moon and the radiant sun. We love when we ponder with amazement at the stately grandeur of the acacia trees, the narra and the mahogany. We love when we observe and savor the fragrance of the ilang-ilang and the sampaguita, and be inspired by the beautiful roses and the colorful lowly violets on our way as we walk through life. We love when we sing with reverence, "Jesus is fairer, Jesus shines brighter, Jesus is purer who makes the woeful heart to sing."
We love when we sing, "While we do his good will, he abides with us still and with all who will trust and obey . . . for there's no other way to be happy in Jesus but to trust and obey." We love when we sing and make alive the spirit of the Silliman University hymn, "When we leave the halls of Silliman, Roam the world o'er near and far, Still her faith and truth she gave us shall remain our guiding star," and so "loyal we will be to Silliman."
Dearly beloved in the Lord, we love when we venture on valiantly remembering Jesus' words, "In this world, you will have tribulations, but be of good cheer, I have overcome the world." We love when, amidst tribulations caused by  criminality and corruption, we venture on vigilantly emboldened by Jesus' reassuring instruction, "I am sending you out like sheep in the midst of wolves; so be wise as serpent but harmless as doves." We love when in the face of seemingly insurmountable destruction and devastation, we move on with valiant faith, emboldened by the Pauline faith, "I can do all things through Christ who strengthens me." (Philippians 4: 13)
We love when we venture on into the world with unsurrendering determination moved by courage and creativity, convinced that "the world will be better for this when one man scorned and covered with scars, still strove with his last ounce of courage to reach the unreachable star".
We love, furthermore, when we excel in service, inspired by the faith of the Apostle Paul who wrote saying, "this one thing I do: forgetting what lies behind and straining forward to what lies ahead, I press on toward the goal for the prize of the heavenly call of God in Christ Jesus." (Philippians 3: 13-14). We love when we excel in serving because the excellent God whom we serve deserves no less than the excellence of the best and the highest, the quintessence of excellence.
When I was in high school, the challenge of excellence was 100%,  for the world can never be evangelized when one gives 95%, or 96%, or even 99% when the requirement is 100%. During the 1990's, the standard was raised to 120%, for no less 120% of what we are capable is required by the image of God. Then when the 21st century arrived, the standard had been raised to the 2,000% solution, meaning that, in view of the wonders being opened by electronics, computers and the prolific human imagination, no less than 2000% effort is required.
There are also significant advances in the measurement quotient of intelligence and excellence.  First, there was the IQ, or intelligence quotient, measuring intelligence up to the reach of our cerebral minds. Later, came EQ, or, the emotional quotient, referring to the depth of the heart's emotional response to problems and stimuli as the standard. Then only less than 5 years ago, there has been developing, the AQ, or the adversity quotient that measures how one addresses adversities and create new opportunities along the way. This means how one addresses and overcomes adversities measures one's excellence. When all is said and done, however, there is only one standard of excellence. "You must be perfect even as your heavenly Father is perfect." The divine is the ultimate standard of excellence!
A Personal Note
I have a personal note, remembering that when my parents and I did our pamamanhikan, Nellie's parents were apprehensive, saying, "Akala namin ayaw mo ang pastor, kasi basta, basta ang mga pastor." Nellie convinced them with, "Pero 'Nang, 'Tang, hindi basta basta si Pastor Mariano." I had then finished with honors my degree at UTS, was newly ordained, the youngest ordained pastor in our conference at that time. I had been elected conference secretary and appointed conference youth director. We were living happily ever after, until…
On our silver wedding anniversary, my mother-in-law inquired, "Nellie, how is Mariano?" Nellie looked at me proudly saying, "Nandiyan Ma, guwapo pa rin, di ba?" Her mother persisted, "Pero anak, you told us before you got married that he was not a basta basta pastor." Nellie answered emotionally, "Hmm, talagang basta, basta pala. Pero wala na akong magagawa, may tatlo na kaming anak."
I was totally embarrassed, puzzled, shamed, angry. I had been a loving husband. I had been serving at that time as best as I could my 6th year as president of Union Christian College, after seven years as university chaplain of Silliman and pastor of the University Church. I had an earned Ph. D. from Vanderbilt University, stateside pa yan. And then I realized that deep in her heart Nellie knew I was created perfect in the image of God. When I did not live up to that divine image, I would simply be and remain basta, basta! The Mariano that she continued to love was the perfect image of God, scars and warts, pimples and whiteheads, blackheads and funny walk, wide-based nose, imperfect singing, flat notes and all deficiencies. Her love had been helping me become perfect and walk the divine excellence of love.
Conclusion
Now, therefore, remembering the spiritual renewal of Peter, we may often fall short of living and loving faithfully. We may still be at the "basta, basta" level of excellence. Nevertheless, God's love and continuing unilateral love is enabling us to move on in the way to perfection. Jesus is inviting the SU Church, inviting each one present here, bypassing and ignoring no one. Let us love not 100%, not 120%, but beyond the excellence of more than 2000% … not simply with IQ and not simply with EQ but beyond the unsurrendering creative AQ to overcome adversities, including the provincialism and the parochialism of our Christianity and the frivolous righteousness of our Sillimanianism, in whatever role we play … for our country, our community, our school, our church, our family and each other.
My beloved friends, having reached 100, let us affirm afresh our love to God with all our heart, all our soul, all our strength and all our mind. Let us follow Jesus in the most creative way, the way of love. Let us continue to fulfill the mandate to love our neighbors, and share the fullness of Christ's ameliorating love, as liberating justice and as the spiritual force for unifying us all.  Imperfect as we are, in the tradition of the spiritual renewal of Peter, God's love for us and our love for one another will help make each one and the whole world perfect.