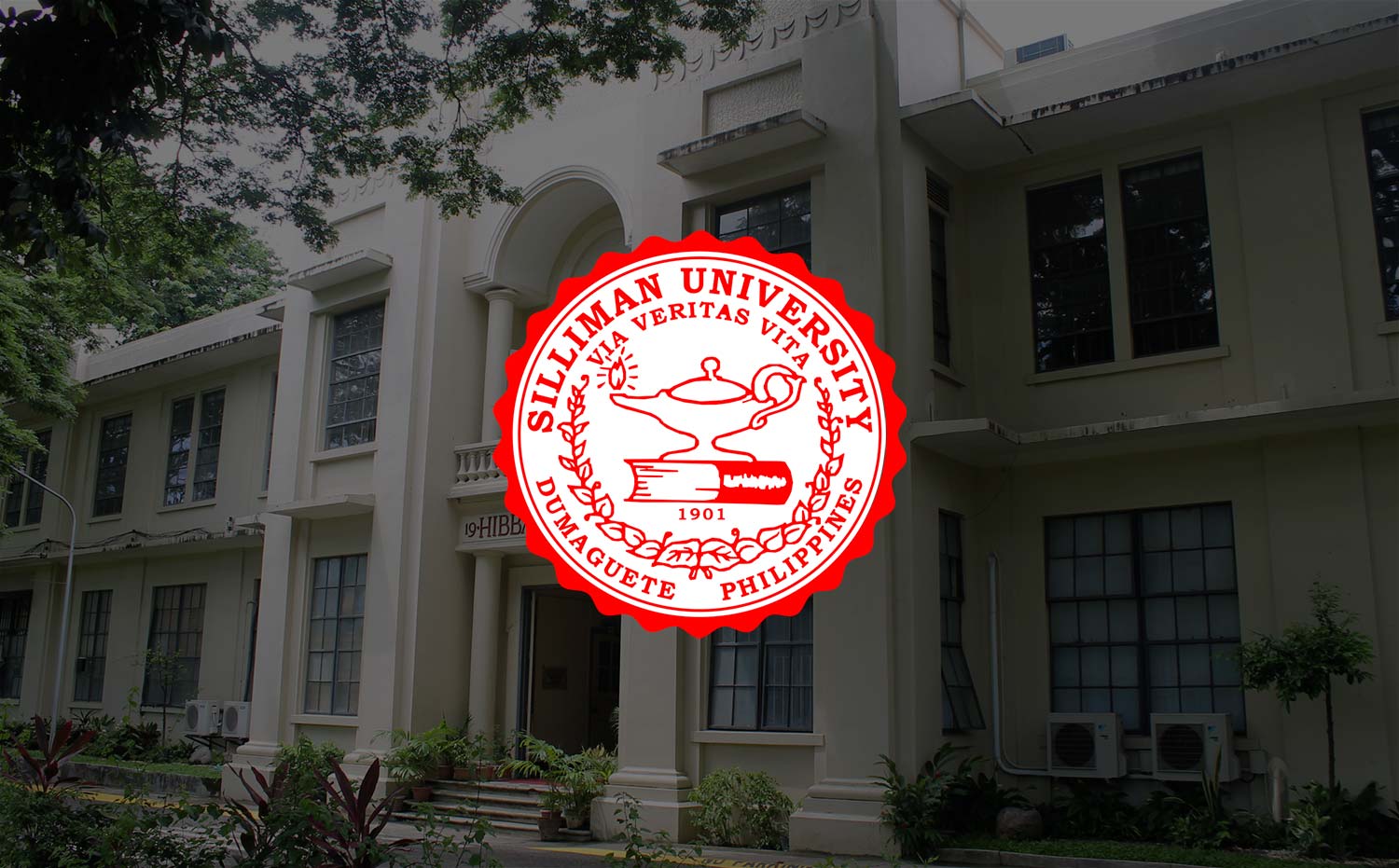 Dr. Rosario Maxino-Baseleres
Dr. Rosario Maxino-Baseleres is now on her 30th year of serving Silliman University (SU). Starting June of this school year 2016-2017, she returned to an old job — as dean of the College of Mass Communication (CMC), which
celebrates its golden jubilee this year.
"Ma'am Rose" is described by a former CMC student leader, who is now a mass communication teacher himself, as a "caring person".
"She encouraged us to share our views and listened to them, no matter how idealistic and stupid they may have sounded back then. More importantly, she listened to our teenage angst and used her wisdom to help us sort things out," says Marx Iturralde, assistant professor and former coordinator of the Mass Communication Program of the UP College Cebu.
While she may have touched many lives as teacher and administrator for three decades now, Ma'am Rose shares that she did not choose to become a teacher in the first place. She graduated Bachelor of Journalism at Silliman University, finished her Master of Arts in Communication (Broadcasting) degree at the University of the Philippines Diliman, and earned her Doctor of Philosophy in Development Communication (Environmental Science) at the University of the Philippines Los Baños.
After joining the faculty of the then School of Communication in June 1986, her ascent to administrative positions began in 1994 when she was appointed director of the School for a term of three years. She was out on study leave between 1997 and 2002. When she came back, she was reinstated as School director for another three years, from 2003 to 2006. When the School became the College of Mass Communication in 2006 while Dr. Baseleres was finishing her first term, she got re-appointed for a second term, this time as dean of the new College of Mass Communication, from 2007 to 2010.
While holding her deanship, she also sat as a member of the Commission on Higher Education's (CHED) Technical Committee for Broadcasting from 2007 to 2009.
After completing six years as CMC dean, Dr. Baseleres took the helm of the newly-renamed Instructional Media and Technology Center (IMTC) from June 2010 until May 2016, directing an initially all-male academic support unit. Her assignment came at the time when the IMTC had inter-personal problems among the staff. Aside from being director, more often than not, Ma'am Rose had to do counselling among the audio-video operators and technicians. But in the process, she had become a friend to all of the guys.
When the search for new deans started in 2015, Ma'am Rose told colleagues to count her out because she has already planned what to do with her life. "Deanship was no longer in my radar," she says emphatically. Besides she has work to do with her new appointment from CHED as member of its Technical Committee for Communication. As TCC member, Dr. Baseleres participates in committee deliberations in the development and reformulation of policies on outcomes-based education (OBE), Center of Development and/or Center of Excellence in communication education, and new curriculum on communication to reflect the new General Education courses.
Her responsibilities as educator and administrator notwithstanding, Ma'am Rose never lost her human and motherly touch through the years.
Her good friend and UPLB classmate, Dr. Lorna M. Calumpang, shares: "When I think of Rose, I remember what Proverbs 3:3 says, 'Let love and faithfulness never leave you; bind them around your neck, write them on the tablet of your heart.' This verse aptly describes the inner person in her," adding that she admires how Ma'am Rose juggled between taking care of her husband who suffered a heart attack in 2000 and finishing her studies at UPLB.
"Although in the years that followed, her husband's health condition went from bad to worse, her love and faithfulness to her husband never left her; these virtues carried her through those difficult years; she also did not quit her studies. And God has rewarded her amply. She finished her PhD; her husband gained back his health," Dr. Calumpang says.
Ma'am Rose is known to travel to Tagbilaran City to be with her husband every weekend. Her husband, Dionisio T. Baseleres, SU Bachelor of Journalism '72 graduate and a survivor of two heart attacks, is a retired manager for public and media relations for the First Consolidated Bank network.
While she is "mother" to many students and alumni of CMC, Ma'am Rose is first and foremost, loving Mommy to Dinah Rose (BS Physics '97, cum laude), a nurse and licensed physical fitness instructor in Florida, USA; Dionisar (BBA-Mgt '02), a facilities management coordinator in a state-owned construction project management firm in Doha, Qatar; Deo Joseph, senior Fine Arts, major in Painting; and Diorson, freshman law in Silliman.
"At this point in my life, my mission is to help my children get a good start in life and to achieve the goals I set for myself," says Ma'am Rose wistfully.
Describe yourself in three words.
Determined. Persistent. Resilient.
 What is your motto in life?
"Never Give Up!"
What makes you laugh?
People who try hard to be what they are not.
What makes you cry?
Heartfelt prayers.
What's your favorite time of the day and why?
Every time I accomplish something I set out to do that day.
What's your favorite day of the week and why?
Weekends – my time to be with my family.
What do you love doing when not working?  
Go on vacation.
What is your favorite hangout place in the University?
Abby Jacobs Hall; my office at the College of Mass Communication, Emilio T. Yap Hall
What makes you blush?
There's nothing worth blushing about. Ha-ha!
If you were an actor, who would you be?
Meryl Streep.
What's your favorite game growing up?
Role-playing.
What is your idea of a relaxing day?
Having 'me' time and dining out with family members.
What would people be interested to know about you?
That I can stand my ground on matters of principle.
What song best describes the YOU and the life you have now?
Josh Groban's You Raise Me Up.
What is the first thing you do right after waking up in the morning?
Thank God for a new day then check my schedule for the day.
What's your idea of a family?
Your family is your best support system and your first line of defense.
How do you like to be remembered as a teacher?
That I have been a positive influence in the lives of my students.
What is the most rewarding thing about being a teacher? 
To see your students excelling in what they do. To read and hear about your former students' success in their respective professions and in their lives.