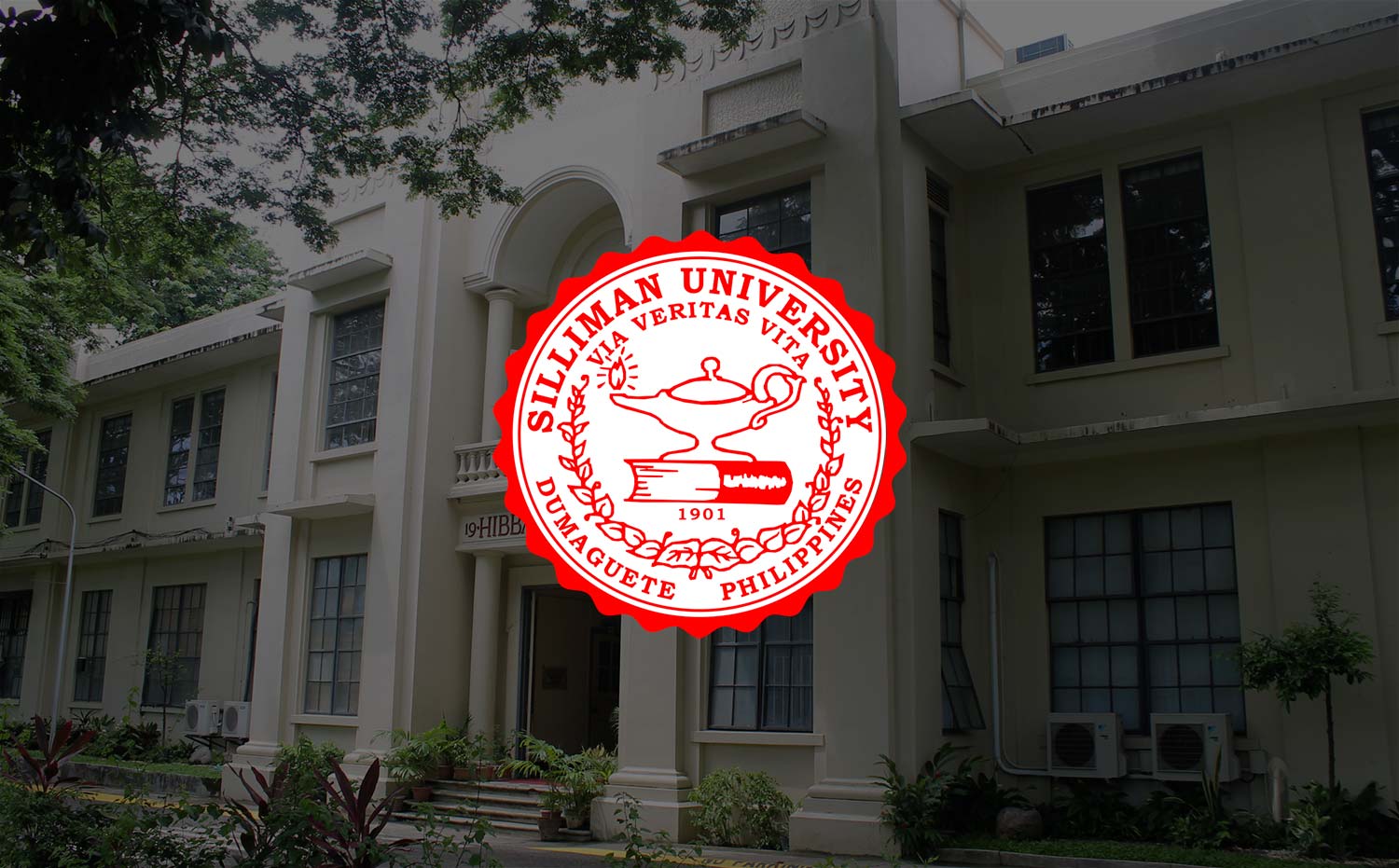 Mr. Reinz P. Cenas
When asked what his motto in life is, Mr. Reinz Perez Cenas, the new Security Supervisor of the Public Assistant and Security Office (PASO), gave a laugh with an almost predictable answer: "No ID, No Entry."
Born on September 12, 1982 in Siquijor Island, Reinz started out as a security guard in Silliman under the Alexis Security Agency in 2007. He completed the Automotive Servicing Course at the Technical Education and Skills Development Authority (TESDA) – Dumaguete in 2013. Three years later, he now leads the security team under PASO, which is headed by Engr. Edgar Ygnalaga.
Although he radiates a sunny disposition and friendly personality – which suited his former position as the first face you see in the campus gate – Reinz is very serious when it comes to doing his job, always keeping in mind the safety and security of the Silliman community.
"When I was still a security guard, the most rewarding thing about my job is to finish a shift successfully – when everyone in the University has a safe, orderly, and sound eight hours under my watch," he said.
Irate parents, guardians, students, and visitors are not new to him, especially that his team executes the safety, security, traffic and parking policies of Silliman.
"When we impose University policies, we are sometimes met with grumbles. Out of anger, some say hurtful words to us. But I always keep in mind to stay humble, because they are the ones we protect and guard – we are looking out for them. I just keep on doing my job, despite their grumbles. I never felt the need to raise my voice or show a bad temper. I just explain the rules to them and give students reminders and advice," he added.
In his eight years as a security guard, Reinz has been assigned to all the gates in the University. He shares that he has already mastered every nook and cranny of the campus. Now that he is the Security Supervisor, he emphasizes to his subordinates the importance of being polite and extra-vigilant.
As the 'state of lawlessness' has not been lifted yet, Reinz asks for the cooperation of everyone. Students are highly encouraged to wear their validated IDs in the campus, and dormers should not let non-dormers sleep inside their halls. "We can only do this if we work together," he said.
After keeping safe the children and wives of others, Cenas comes home to his wonderful family of four – to Glenn, his wife; Gracy, his 13-year old daughter; and Rizenjan, his 9-year old son. He considers his family his own sanctuary, and above all else, they are the treasures he seeks to guard and protect for the rest of his life. 
Describe yourself in three words.
Matinabangon. Humble. Active.
What makes you laugh?
I am a risible person, so even small things make me laugh.
What makes you cry?
Family-related matters make me cry.
What's your favorite time of the day and why?
The whole day. Because I'm awake, so it means I'm alive. I can do my work.
What's your favorite day of the week and why?
Sunday. Because we get to go to Church. And when I come home in the afternoon, my kids are in the house because they have no classes. We get to bond as a family.
What do you love doing when not working?
Helping my wife in the household chores.
What is your favorite hangout place in the University?
The entire campus. I love roving around it during duty hours. 
If you were an actor, who would you be?
Coco Martin.
Tell us a fact about yourself.
I am a serious person.
What's your favorite game growing up?
Basketball
What is your idea of a relaxing day?
A rainy day.
What song best describes the YOU and the life you have now?
Borrowed Time by Cueshe.
What is the first thing you do right after waking up in the morning?
Thank God for an extension in life, another day to make the most out of His gift of life.
What's your idea of a family? 
Family is the life of a person.
At this point of your life, what for you is your life's mission?
To guide my children as they grow up and journey in this world.