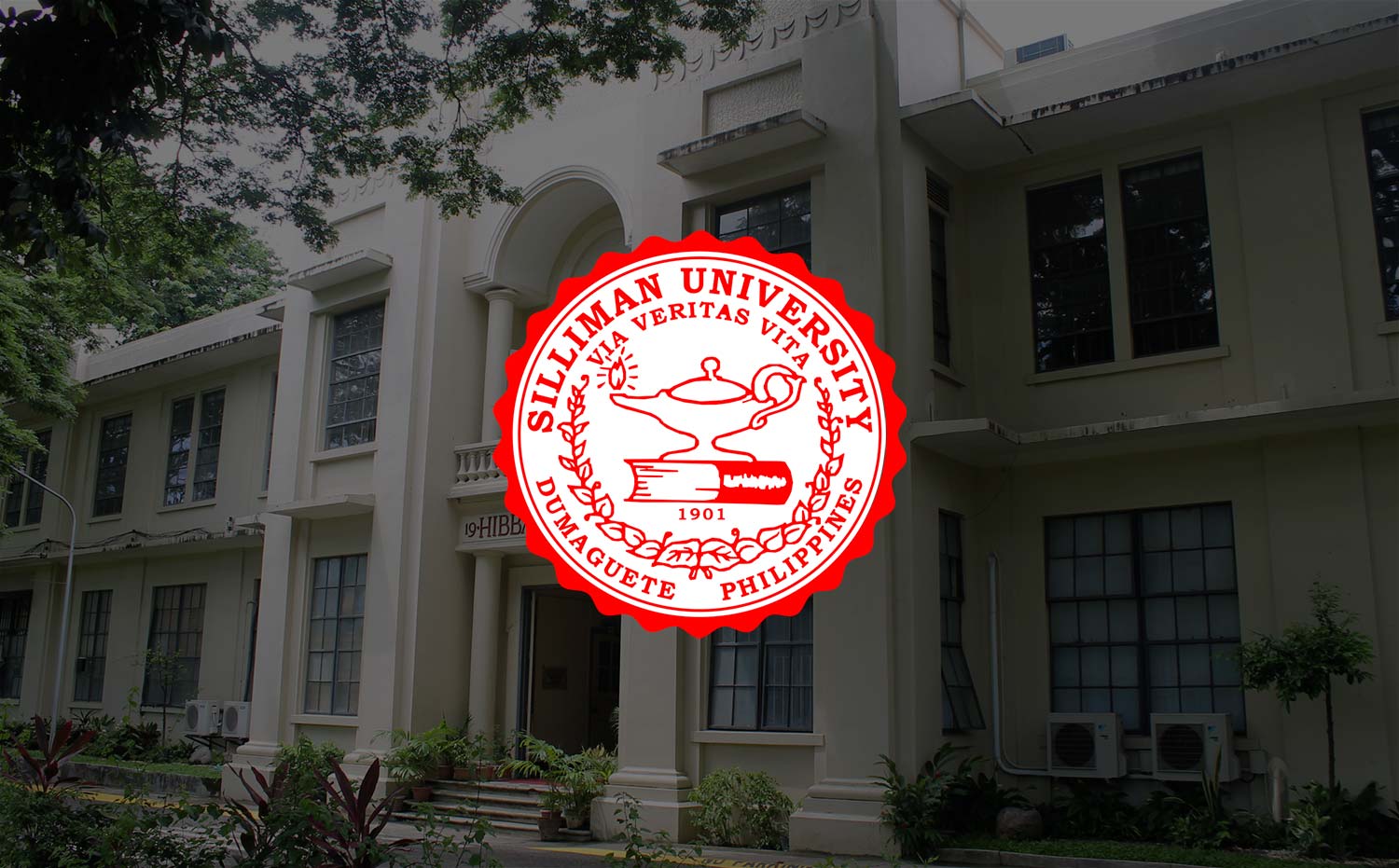 The Church of Today
The Church of Today
by Prof. Carlos M. Magtolis, Jr.
Silliman University Church Administrator
Delivered during the 9 AM and 4 PM services of the Silliman University Church, October 9, 2016
A few years ago, a group of charismatic Christians visited friends and invited them to attend their newly organized congregation. Today, all over the city, there are many small congregations, each claiming to be the real Christian church. The implication would seem to assume that mainline churches like the Silliman University Church are inadequate to meet today's spiritual needs. Irrelevant is the term we often hear people apply to historic mainline churches. Former Silliman Church members who are now attending these smaller congregations claim that they are experiencing the warmth of fellow believers and the presence of the Holy Spirit. They seem to be happier.
Yet the crucial question is not how old or new, how big or small a church is. The writer of the Hebrews reminds us the Jesus is neither old or nor new. He is the same yesterday, today, and forever? What could be more relevant than Jesus and His saving gospel? The crucial question is HOW DOES THE CHURCH PRESENT CHRIST JESUS?        
 Let us also recall the reformation sermon of Dr. Harry Pak, former University Pastor when he said: "To be sure Christianity does not change in content . . . But the ways of proclaiming this content must change. The seed must ever be newly sown, ever newly harvested. It may be that we should do well to remember that when any living stops growing, it starts dying."
 What then are the outmoded ways of proclaiming Christ's teaching? How do we change them? How do we improve them?
 We are living in an age of rapid and tremendous change. Our Christian faith in God as Lord of history calls us to see His purpose working through time. WHAT THEN SHOULD BE THE CHRISTIAN RESPONSE TO RAPID SOCIAL CHANGE?
 A true Christian church today is one that keeps close to our Savior. We try to introduce new ways of worship and new programs. The UCLEM deserves special mention because of its appeal to the students.
THE UNIVERSITY SPIRITUAL LIFE COUNCIL
The University Spiritual Life Council (USLC) is one of the standing committees in the University. It leads in various activities which foster Spiritual growth among the members of the Silliman community. It plans and sponsors activities which aim to achieve the objective of promoting interdisciplinary and integrative encounters among faculty, students and staff to ensure that the Christian faith is the focus of these en-counts. Such activities include the semestral UCLEM, annual faculty and staff retreats, convocations with special speakers, Galilean fellowship, Bible studies in offices and dormitory and office devotions. The purposes of these spiritual activities are faith-sharing, fellowship-enriching, and faithfulness enabling. Indeed Silliman University is "A Christian institution of basic and higher education that aims to infuse into academic learning the Christian faith anchored on the reformed and evangelical traditions of the Gospel of Jesus Christ.
WORSHIP
In our church's worship, we are gathered together from our work-a-day world in the name of Jesus. In worship we offer ourselves to God in celebration and thanksgiving. We seek to understand God's Word and will for each of us individuals and as a community of believers. We find strength and renewal as we try to be servants of God in our community and in the world in which we live.
In his sermon, "Get High On God", Dr. Proceso Udarbe shares this information with us: "Sometime ago someone told me what she said to her neighbor. I go to Silliman Church because it accepts me as I am. My own assessment of our fellowship is that a sense of camaraderie pervades in the Church Council; there is joy in the participation in the fellowship of the Galilean Evening Fellowship; we are also aware of the exuberance of the United Church Men, the Christian Women's Association, the College and the High School CYF's, of the Covenant Choir, to mention a few.
Indeed, there will always be a need for renewed understanding of the meaning and significance of worship in our church.
PASTORAL FUNCTION: CARING FOR ALL PEOPLE
As to the pastoral function, our church is the body of Christ whose members share the same life in Christ through worship, the sacraments and fellowship. We care for each other and employ God's gifts for the common good. The church is called as a corporate body of Christ and through its members, to continue Christ's ministry of sacrificial love in our community, the nation and the world, and to care for all people, the brothers and sisters, for whom Christ died. This caring for all people – whether Christian or not – church members or not – CONSTITUTES THE PASTORAL FUNCTION OF OUR CHURCH.
Perhaps we need to continually educate ourselves about social issues and urge our public officials to take positive and appropriate actions. We strive to become agents of healing and reconciliation by participating in ecumenical ministries and providing many kinds of voluntary services.
FELLOWSHIP: MAKING OUR CHURCH A FELLOWSHIP OF LOVE
A 16-year old student said "Church bores me. You just sit there and listen to the same old thing all the time. "An older person would say, "All religions are the same. I'm just too busy to attend church. I work hard five days a week and Sunday is my only day to sleep." I'm sure God understand. I don't need to go to church to worship God. I can worship Him wherever I am." Of course, our young people want more excitement. Like the early Christian Church at Corinth, there are those who admire flashy orators, and fancy talk.
One of the concerns that lingers in my mind is – Can our church understand what is happening in changing communities and courageously experiment with new forms of worship for the lonely and bewildered?
Our church leaders gladly welcome suggestions on how to improve our programs and make our worship as meaningful as possible. There are many ways of sharing God's love.
Our prayer for our church is for everyone to work hard to make it a fellowship of love, that every contact with every brother or sister in CHRIST be a LOVE CONTACT. DO WE SPEAK WORDS OF ENCOURAGEMENT TO OUR PASTORS, OUR CHOIRS, OUR SUNDAY SCHOOL TEACHERS, AND TO OUR CHURCH STAFF?
Stewardship Life
It must be stated that our Church has had no serious financial problems. This in spite of the fact that we had to equip our Church with a pipe organ, buy an additional passenger shuttle, improve our sound system, hire an additional office staff, repair and paint the entrance and side pathways, spend about a million pesos to be able to celebrate the church centennial anniversary, support the UCCP Negros District Conference, and pay retirement benefits for retiring pastors this year.
SERVICE TO PEOPLE
Let us look at SERVICE. The Church has traditionally pioneered in service to people through hospitals, schools and other social, but human need remains and the churches must find new ways of meeting it.
We in Silliman Church believe that God speaks to us both in the Bible and in daily human events. We believe that God calls us to personal and social transformation and that we become bearers of God's love through service in the community.
Our congregation supports the Kalauman Development Center. The other outreach ventures include our jail ministry and we used to have Barrio Sunday school project covering Banilad, Bantayan, Cangmating, Claytown, Looc Pier, Looc Amigo, Pangas, Maslog and other Barangays. We continue to help the NDC churches, We would intend to do more in our outreach Witness Programs aside from.
Prison Ministry, Feeding Program, CICL, Shut-in and Visitation Ministry, Acoustic Night, See-You-at-the-Pole, Children's Sunday School, Junior Worship for Sunday School, Children's Choir.
OUTREACH VENTURES
We would like to do more in our Outreach Witness Program through our Committee on Mission and Outreach under the guidance of our Pastor for Christian Witness and Service, Rev. Leny Jovita. Beyond our assisting Kalauman financially, we continue to participate in the administration of the Kalauman Development Center through our Senior Pastor, the Pastor for Christian Witness and Service and the church Administrative officer. Kalauman scholar help in collating our order of worship and Parish News. They also assist our office staff in many urgent tasks. Some of them are regularly attending our church services already.
CHRISTIAN EDUCATION AND NURTURE
Another important function of our Church is TEACHING. Our church always educate our members in the faith and help us discern in the light of the Word of God what is happening to us and around us. The nurture program of Silliman Church is indeed a wide-ranging area in our church's life. We invite people of all ages to learn what the Bible is and what it means for us today through our children's Ministry, Youth Ministry, Adult Ministry, Campus Ministry, Camp Ministry Christian Young Adults Fellowship, Family Clusters, Lau Formation and Vacation Church School. We share perspectives about our life and mission through Bible studies, as we face challenging questions. However, special attention is needed in the case of the faculty, staff, administrators and students who are not church members. For this task, our pastors and laity need to be well equipped spiritually and theologically. Emphasis, in fact has been in the training of the laity under our Christian Education Board so they could effectively assist in the implementation of our education and nurture program, in coordination with the Campus Chaplaincy Center.
Our church places great emphasis on lay leadership. We are all ministers of God's Word. We are called to share in the ministry of our church – in all worship services, in church administration, and in community service and outreach.
University – Church Relations
The relationship continues to be encouraging since our Church – The Silliman University Church is officially recognized as the Church of the University. The relationship between Silliman University and Silliman University Church and the Negros District Conference is covenantal. Silliman University fully appreciates and values its long historical ties with the UCCP as has been characterized by and anchored on (a) its covenant commitment, support and participation in UCCP mission and works including having a Divinity School that serves as a formation center of UCCP, and (b) church workers of good standing with UCCP serving as faculty and staff of the University.
Our president's keen interest in the Church is shown by his concern for its physical development and welfare of our pastors. For the first time, the senior minister and church administrative officer are members of the Presidents' Executive Committee. Christian Witness Report is always the first item in its agenda. The Board of trustees meeting always start with a devotion to be led by Senior Pastor. Besides the President and his wife are very active members of our church. The President is also an ex-officio member of the Church Council.
Conclusion
Indeed, the Foundation of God Standeth sure! The coming together for worship is the most visible aspect of SU Church. Church members come together on what we have experienced as the most meaningful, most uplifting aspect of our church life.
The services (6:30am, 8:00am, 9:30am, 4:00PM and 5:30PM) continue to be well attended. Some of the services are led by the different units of the University.
Friends, the Bible shapes our Christian faith. Our way of thinking about ourselves, about the world, about God, and our value system – all flow from what we learn in God's Word. What then is biblical faith? Biblical faith includes knowledge, but it is more. Faith includes believing in God, trusting His promises, calling on Him in need. We cannot always see that kind of faith, but God does. Faith is confidence in God's promise that He is merciful. Faith is being certain of what we don't see.
FAITH acknowledges God's immeasurable power, in the lives of those who lived in biblical times and in our own. Everyday God's power is at work showing us the way, producing results, delivering us through fiery tests, as we experience the pressing problems of unemployment, deepening poverty, job insecurity, drug menace kidnappings for ransom, ailments such as dengue, measles and cholera, El Niño and La Niña phenomena, calamities and disasters. We must hang on to this faith, for we depend entirely on the goodness and grace of God!
Friends we are rooted in God's love Jesus Christ dwells in our hearts through faith. We are grounded in His love. I am confident, we are able "with all the saints, to grasp how WIDE and LONG and HIGH and DEEP is the LOVE of Christ, and know this love that surpasses knowledge. There is nothing in the world more important than to know who Jesus Christ is and what He has done for us. Such knowledge fills us with love for Him and moves us to do His as members of Silliman University Church.
The Wednesday Midweek Service continues to attract many students. Beautiful church music characterizes SU Church worship. Congregational singing has become more spiritually-uplifting with more love for singing both great hymns of the past and the more modern ones. The Covenant Choir and the Morning Light Choirs continue to be among the best in the Philippines. The preaching of the Word has become more inspired, most pertinent to everyday life, done with more conviction in recent years. We have had an excellent lay and pastoral leadership this year, as has been true with other years. It is largely due to our lay commitment and cooperation that we had a most fruitful year as we celebrate our centennial anniversary. Our massive evangelation through the UCLEM has drawn many of our students, faculty and staff to the church. Our prayer is that the succeeding years will ever be more eventful.