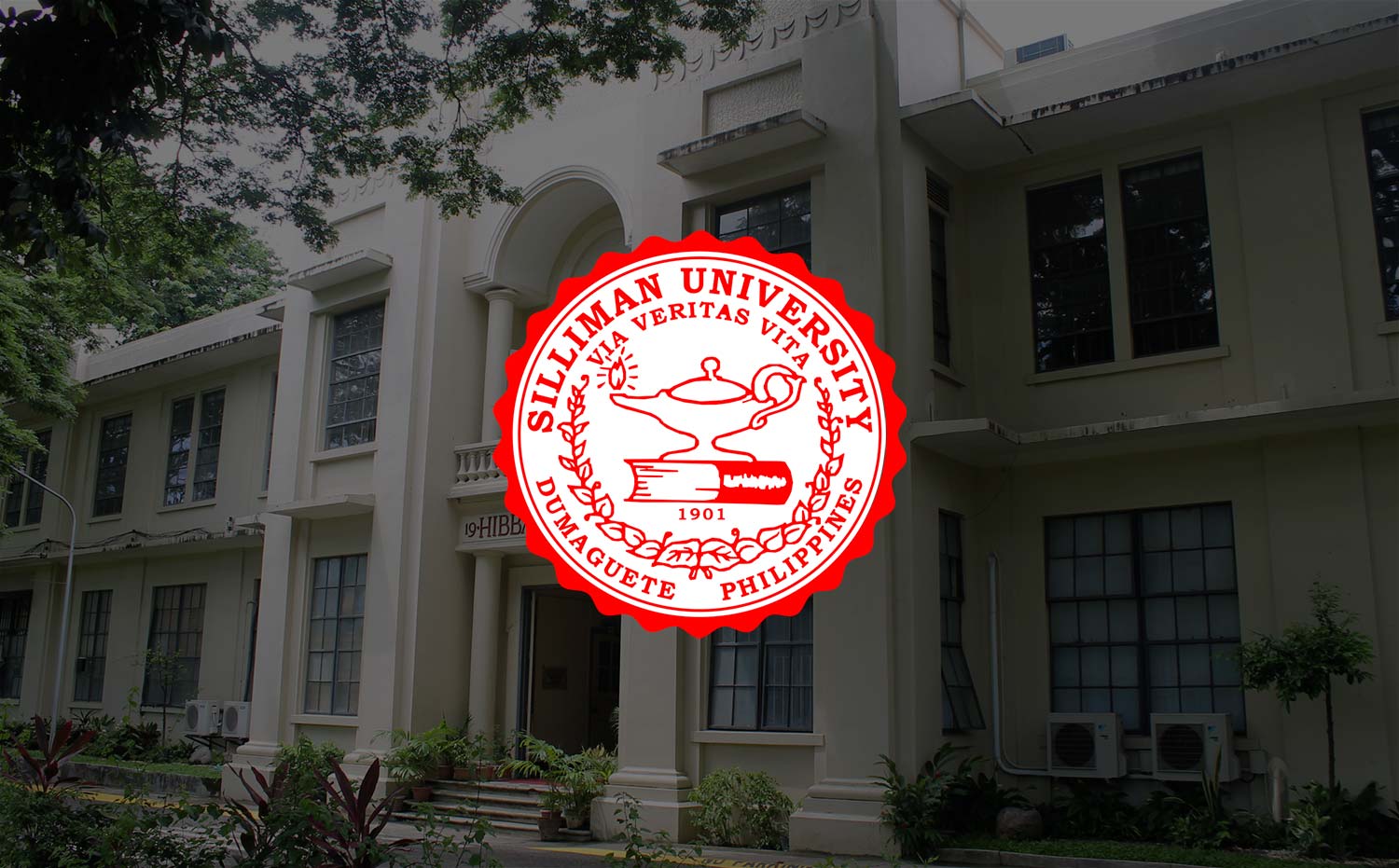 UCM = United in Christ Mission
UCM (United in Christ Mission)
by Mr. Norbert P. Riego, Elder, Silliman University Church
Delivered during Silliman University Church's UCM Sunday, October 23, 2016
Scripture Reading: James 2:14-16
Faith is the means or instrument by which a person is saved. Christians are justified before God by faith. Faith is a response, directed towards an object and defined by what is believed. Christian faith is trust in the eternal God and His promises secured by Jesus Christ. Christian faith is a personal act involving the mind, heart and will, just as it is directed to a personal God, and not an idol or an idea.
March 21, 2001 was when we got the news my son's mother, my wife was dead. She was in a car accident that placed her in a nursing home for the rest of her life. My faith in God was restored that day when I asked Him to do this one thing for me and in return, I will serve Him faithfully forever. And He did. On March 21, 2001, my born-again birthday, I began my walk of faith. And now my life is just to serve Him.
It is usual to analyze faith as involving 3 steps: knowledge, agreement and trust. First is knowledge, or acquaintance with the content of the gospel; second is agreement or recognition that the gospel is true; and third is trust, the essential step of committing the self to God. These steps go together in the sense that there can be Christian faith only when the gospel is known and its truth is accepted. Through faith we receive Christ, who satisfied the law on our behalf. In this way we are justified through faith alone, without doing the works of the law. But since faith unites us with Christ, it cannot be lifeless. Directed towards God and resting in Him, our faith is actively 'working through love (Gal. 5:6)' and seeking to do all the 'good works, which God prepared beforehand (Eph. 2:10)' for us. Justification is by faith alone but justifying our faith can never be dead.
When James says that faith without works is dead, he is describing a faith that knows the gospel and even agrees with it but has fallen short of trust in God. The answer for those with such a faith is not to save themselves by establishing a righteousness of their own, as if they could create faith by their own efforts, but to call on the Lord (Rom. 10:13). God alone can save those for whom it is otherwise impossible (Mark 10:27). James shows that the faith required is faith that rest in the living God.
I came to Silliman University in 2004 as a candidate in the Graduate Program in Educational Management. I became a member of Silliman University Church in 2006 and a member of the United Church Men. In 2006, UCM also started the Monday Night Bible study group at the old Church Conference room with Rev. Callum Tabada. Today the UCM Bible Fellowship is still every Monday night 730pm at Doltz Hall. I invite the men of our church to join us. We have a lively company of men. We thank Rev. Jovita for having the guts to facilitate our bunch. I also became active in our covenantal relationship and activities with the UCCP. I became the National Secretary of the National UCM from 2010-2014. However, like the many other born-again experiences He has led me, I don't think God had plans for me there because he gave me a new mission field. I am the dormitory manager of Doltz Hall. And I am finishing my masters in educational management this year, with your prayers and the will of God.
James 2:14, "What does it profit, my brethren, if a man says he has faith but has not works? Can his faith save him?"
James has put us all on a scale of true discipleship:
When it comes to feeding the hungry while sharing the good news. Verses 15-17 shows that faith by itself is not enough. Unless it produces good deeds, it is useless. While taking up Masters in Educational Management, I found out an important reason why children, especially in the public school system, did not fare well academically. It was because they were hungry when they went to class in the morning. Adding extra years will not solve the problem of sub-standard performance of our children in school. Maybe we should feed them before going to school, rather than Saturday or Sunday. In the Church jail ministry at the provincial jail, we have a bible verse segment where our group members give their bible memory verses. Our prizes are coffee, Milo or chocolates and candies. We do this every Sunday along with a bible reflection from the NDC Hugpong led by Brother Fred Gela. Every fourth Sunday, Rev. Leny Jovita facilitates a Communion Service at the Negros Oriental Detention and Rehabilitation Center. There is about 40-50, out of the 400 plus, inmates who regularly join the jail bible fellowship. What our jail ministry needs are bibles and women volunteers who can regularly lead a bible study for the women in jail. Marge Poblete use to do bible study fellowship for the women of the provincial jail.

When it comes to loving people and treating them with respect. In James chapter 2: 2-4, "For if a man with gold rings and in fine clothing comes into your assembly, and a poor man in shabby clothing also comes in, and you pay attention to the one who wears the fine clothing and say, 'Have a seat here, please,' while you say to the poor man, 'Stand there,' or, 'Sit at my feet,' have you not made distinctions among yourselves, and become judges with evil thoughts?" Doltz Hall is a ministry my Lord had prepared me long time ago. In 2008, myself and a few UCM joined Rev. Elmer Saa's Evangelism Explosion and some of us got hooked. Fred and I then joined the Negros District Conference Lay Formation training seminar. Every time our organization, LAFAAS, go visit other churches, we lead the whole church service from bible study to vespers. I am always assigned to the youth and I would share through the 5 Fingers Evangelism. And we were always the last group to finish bible study before church service starts. I noticed these kids were curious about a lot of things and just needed someone to listen to them. Respecting and letting them share their opinions and to figure things out on their own was very fulfilling for them and me. The UCM also leads the bible study for the security guards every Wednesday afternoon. We are available to anyone who would need us to facilitate bible studies.

When it comes to caring for the needy. James 1: 27 declares, "Religion that is pure and undefiled before God and the Father is this: to visit orphans and widows in their affliction, and to keep oneself unstained from the world." When I first joined the Church in 2006, I began exploring the possibilities of service to this Church. I was once a volunteer driver for the Church feeding program every Saturday morning at the provincial hospital. The CWA would prepare the meal, pospas or champorado, which I would pick up in the Church van. I would pick up the CYF and CYAF to bring them to the hospital; there the CYF distribute the coupons while the CYAF serve, while supply lasts. Before I was the manager of Doltz Hall, I didn't have any job but a volunteer of the Church; an 'anything I can do' kind of guy. I once did the parish news. This was the time God showed me how He provided for the provincial jail even when we didn't have any way. There were so many calamities during that time and the Church was a center for the collection of donations. Even after the disaster, the Church kept receiving stuff even from the States. We had too much things that the Church was running out of space; so the CEN decided to do a rummage sale to dispose of the things. It was quite successful and we were giving clothes and State-side stuff during the bible memory verse program at the jail.
Jeremiah 1:5 states, "Before I formed you in the womb I knew you, and before you were born I consecrated you: I appointed you a prophet to the nations." To this I said, 'Lord, I can't be a priest, I have no patience and I am too loud'. Yes, I am probably right but truly God has a plan for me. In John 15: 16 states, "You did not choose me but I chose you and appointed you that you should go and bear fruit and that your fruit should abide; so that whatever you ask the Father in my name, He may give it to you."
So I asked, "What am I on earth for?" Pastor Rick Warren, in his book 'Purpose Driven Life' gave us five reasons:
We were planned for God's pleasure. And God's pleasure is that we worship Him. That is why in everything you do, do it not for man but for God alone.

We were formed for God's family. And that family is our Church.

We were created to become like Christ. Romans 8:29 says, "For those whom He foreknew He also predestined to be conformed to the image of His Son, in order that He might be first-born among many brethren."

We were shaped for serving God. Before Jesus and the disciples shared their last supper, Jesus washed the feet of His disciples. John 13:8 says, "Peter said to Him, 'You shall not wash my feet.' Jesus answered him, 'If I do not wash you, you have no part in Me." Jesus showed that in order to serve God, you must serve others. When it comes to serving, nothing should be beneath you. Paul wrote in Philippians 2:5-7, "Have this in mind among yourselves, which is yours in Christ Jesus, who, though He was in the form of God, did not count equality with God a thing to be grasped, but emptied himself, taking the form of a servant, being born in the likeness of men." By serving God, the focus is on others rather than yourself for God is interested in our attitude towards others and not our achievements.

We were made for a mission. In the letter of Paul to the Ephesians 2:10, "For we are His workmanship, created in Christ Jesus for good works, which God prepared beforehand, that we should walk in them." He wants us to be purpose-driven, not work-driven. Expecting to do more than you are capable of. God never calls us to do what we can; He calls us to do what He can. When the work is demanding, draw on His indwelling power.
Now you will ask where and how do I begin my mission for the church. You start from where you are and let God direct your way. Let me share a story:
A little boy wanted to meet God. He knew it was a long trip to where God lived, so he packed his suitcase with a bag of potato chips and a six-pack of root beer and started his journey.
When he had gone about three blocks, he met an old man. He was sitting in the park, just staring at some pigeons. The boy sat down next to him and opened his suitcase. He was about to take a drink from his root beer when he noticed that the old man looked hungry, so he offered him some chips. He gratefully accepted it and smiled at him.

His smile was so pretty that the boy wanted to see it again, so he offered him a root beer. Again, he smiled at him. The boy was delighted! They sat there all afternoon eating and smiling, but they never said a word.

As twilight approached, the boy realized how tired he was and he got up to leave; but before he had gone more than a few steps, he turned around, ran back to the old man, and gave him a hug. He gave him his biggest smile ever.

When the boy opened the door to his own house a short time later, his mother was surprised by the look of joy on his face. She asked him, "What did you do today that made you so happy?" He replied, "I had lunch with God." But before his mother could respond, he added, "You know what? He's got the most beautiful smile I've ever seen!"

Meanwhile, the old man, also radiant with joy, returned to his home. His son was stunned by the look of peace on his face and he asked, "dad, what did you do today that made you so happy?"

He replied "I ate potato chips in the park with God." However, before his son responded, he added, "You know, he's much younger than I expected."

Too often we underestimate the power of a touch, a smile, a kind word, a listening ear, an honest compliment, or the smallest act of caring, all of which have the potential to turn a life around. People come into our lives for a reason, a season, or a lifetime! Embrace all equally!
We all have a mission. Everyday our Lord has a mission for each one of us; to be a caring parent, to be a loving partner, to be an understanding leader, to be a helpful neighbor, to be a concerned stranger. Sometimes our mission takes a lifetime and sometimes it is just to share a drink and some chips. Today is UCM Sunday. October is our Church Mission month. This Sunday is not just for the men of our Church but for all of us. Today let us all be United in Christ Mission. 1John 4:7 states ' Let us love one another for love is of God.'