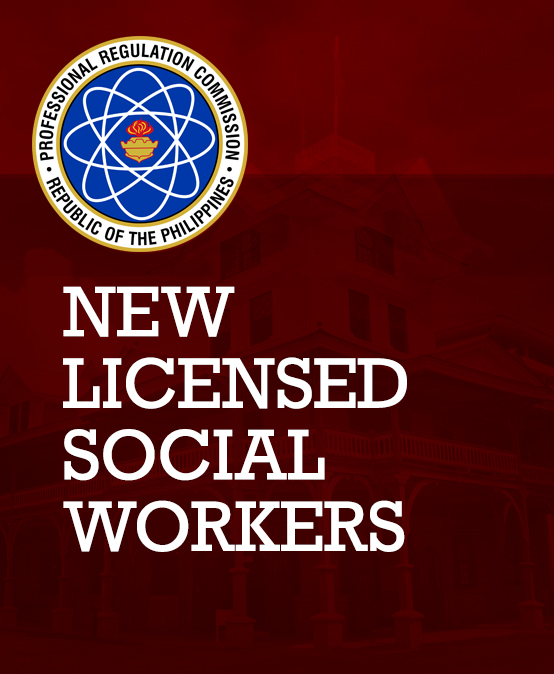 23 pass social worker board exam
The Social Work department of the Silliman University (SU) College of Arts and Sciences reported that 95.65 percent of its first-time takers passed the August 2019 Social Worker Licensure Examination. A total of 23 examinees from SU passed the said exam.
Congratulations to our new licensed social workers:
Abanto, Junrey A.
Anino, Charis Gil E.
Arguido, Ethel Gay B.
Bahinting, Ruby Gin N.
Calintig, Jeanie Love S.
Garcia, Karine Mae A.
Gernade, Jorraine Nathalie D.
Gonzalez, Carl John J.
Lanaria, Mark Daniel C.
Lastimado, Precious Sham E.
Manlavi, Grant Yves T.
Olis, Alliah Louise C.
Patrimonio, Alvin Jan S.
Ponce, Aeonee Kyle D.
Raddatz, Katharina Haley C.
Ragay, Bianca Althea V.
Reyes, Pearly O.
Sedilles, Renemar M.
Subong, Marianne Joyce Q.
Taasin, Chelsea B.
Toledo, Sheila Marae O.
Tse, Jackie Dawn C.
Valleser, Maxine Isobel C.