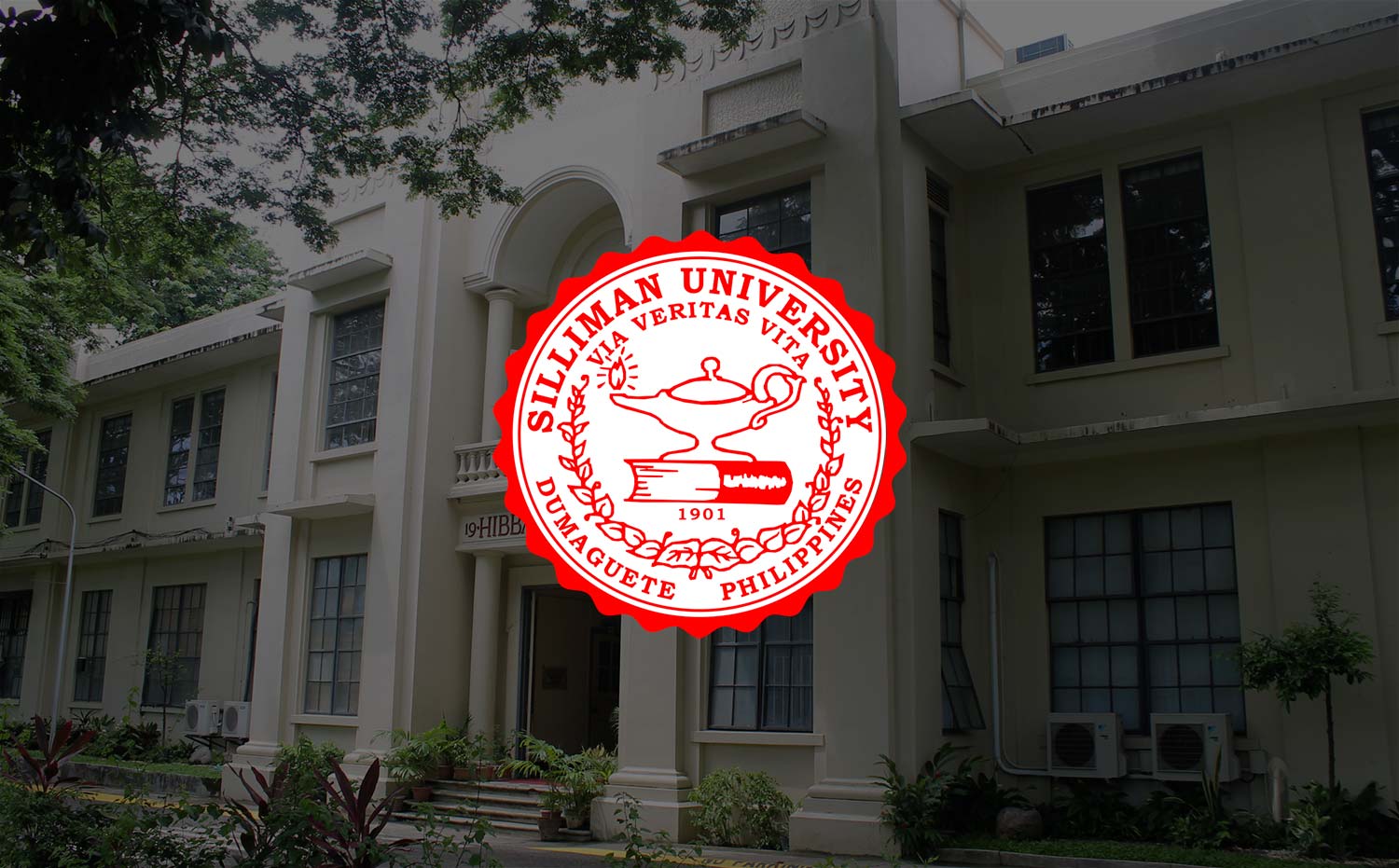 Ms. Irene Dela Cruz
"Silliman Church, good morning," says the sweet voice from the other end of the line – from the one who usually picks up the phone when we call the Silliman Church office.
This sweet voice belongs to Ms. Irene Dela Cruz, an office staff at the Silliman Church.

Born on September 26, 1995, Irene is the daughter of Lorenzo and Andresa Dela Cruz of Dumaguete City. She started out as a student assistant at the church office, since she was a Kalauman scholar at the Kalauman Development Center during her college years. "As a scholarship recipient, we needed to render hours of service. I chose to work in the church because the staff are very friendly and they really taught me what to do and how to do the tasks," she shares.
After graduating with the degree, Bachelor of Science in Information Technology, she was then absorbed by the church office as its additional staff.
"I'm so happy and blessed. God really provides when you're in need. He comforts you when you're in trouble," Irene adds.
Most of all, Irene finds her utmost fulfillment in knowing that she is not just working for anyone, but she is working for the Lord. "So if ever you heard negative things, don't be sad; just always remember that 'You can do all things through Christ who strengthens you.'"
Describe yourself in three words.
3S: Simple, Sweet, and Sexy. Haha
What is your motto in life?
"When pride comes, then comes disgrace; but with the humble is wisdom."
(Proverbs 11:2)
What makes you laugh?
What makes me laugh? When I get the time to bond with my family, especially with my little sister who is still 4 years old. I really love her, it's like I'm seeing myself in her.
What makes you cry?
If my loved ones will leave me, [that would make me cry].
What's your favorite time of the day and why?
Favorite time of the day is 7pm, the only time when I can eat with my boyfriend; when we're not in a rush to finish our meal.
What's your favorite day of the week and why?
Favorite day is Tuesday. It's my rest day.
What do you love doing when not working?
I used to go to Robinsons, hang-out with my friends, and go to an Internet café and play.
What is your favorite hangout place in the University?
Church. For me it is the only place where I can think deeply. I tell Him all my pains.
What makes you blush?
When someone compliments me, I blush. Why? Because I feel humbled. And blessed. And overwhelmingly happy.
If you were an actor, who would you be?
Well some people say I'm look a little bit like Liza Sobrerano. Hahaha
Tell us a fact about yourself.
I love eating ice cream, when I'm depressed I can eat 1 liter of ice cream alone.
What's your favorite game growing up?
Dodge Ball is the best game ever for me. When I was still in high school, we used to play that game with my male friends and with my big brother.
What is your idea of a relaxing day?
A relaxing day for me is when I'm in a salon to get my hair fixed, and in Robinsons to watch a movie.
What one thing would people be interested to know about you?
I don't know but many asked me whether or not I'm in a relationship.
What song best describes the YOU and the life you have now?
"Girl on Fire" by Alicia Keys
What is the first thing you do right after waking up in the morning?
Pray, thank God for giving us a wonderful day again, then go to my sister's room and cuddle with her.
What's your idea of a family?
A family has a loving father and a caring and understanding mother just like my parents.
At this point of your life, what for you is your life's mission?
My mission is to live with integrity and to make a difference in the lives of others.