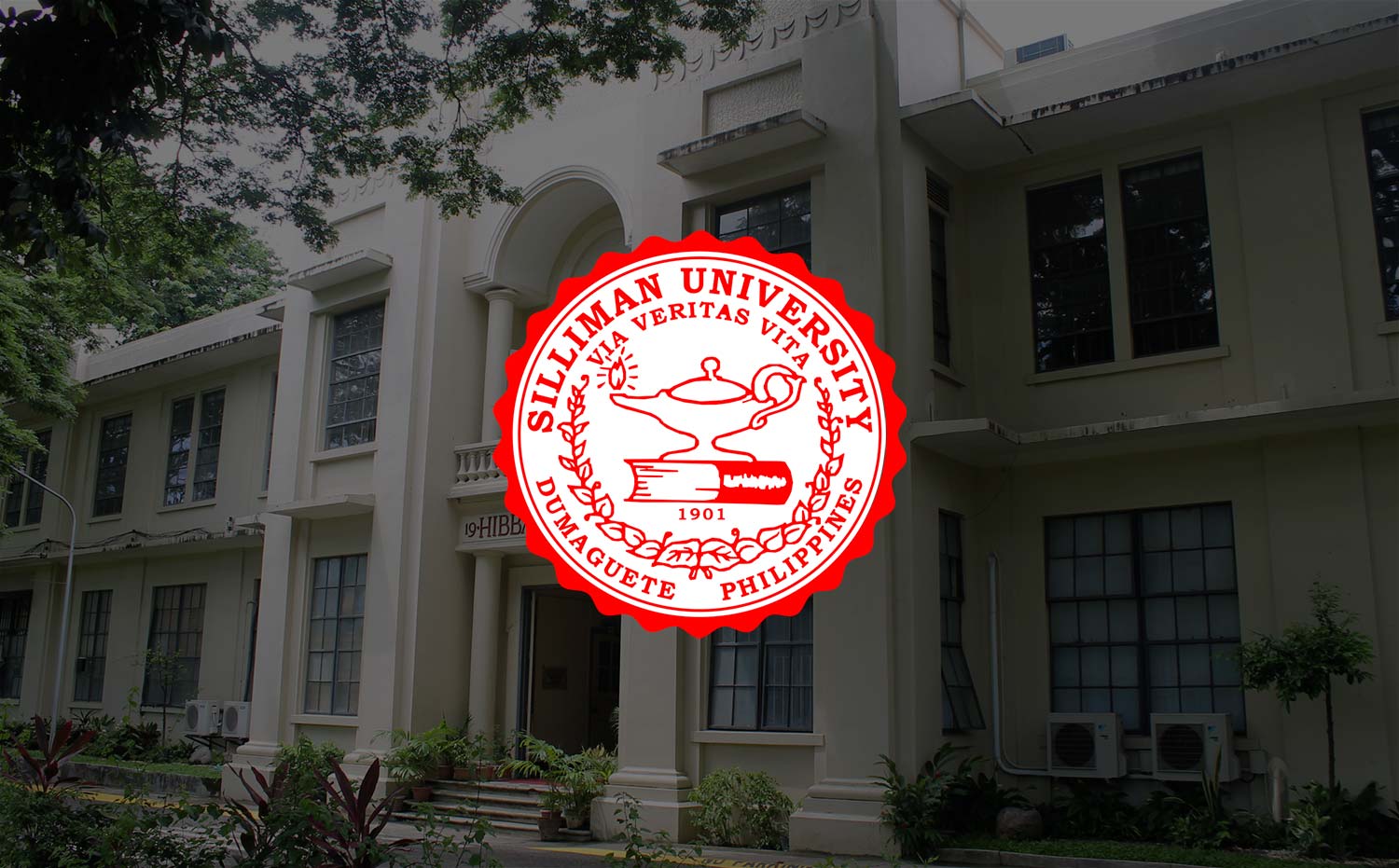 Mr. Alvin A. Corda
He started out as student assistant at the Multimedia Center (now Instructional Media and Technology Center) and then at the Transcript Section at the Registrar's Office. He was studying Bachelor of Arts in Political Science at Silliman then, with a headstrong dream of becoming a lawyer someday. He graduated in 1997 and by then his priorities in life changed and so he learned to let go of that dream. "It is different now, but I am learning to help other people even if I am not a lawyer," he said.
Mr. Alvin A. Corda, now secretary at the Office of the Registrar and Admissions (ORA), decsribes his college years as a life of day-to-day survival. He learned to be tough at an early age, fighting and living one day at a time, so he considers accomplishing daily tasks as the most fulfilling thing about his present work.
He almost always encounters panicked, dismayed, and worried students in his office, but through the years, he has learned to guide them. "It is important to listen to them, give them advice and to be kind to them. I was once a student, so I understand them," he added.
Mr. Corda married his "kababata" or childhood friend, Mrs. Anastasya Corda. Their only child, Ariel, is now looking forward to take his Masters in Chemistry.
"I have been working for 15 years in Silliman now. And I am happy to assist these students in their enrollment and other inquiries," Mr. Corda emphasized. When asked if he would still pursue a law degree if given a chance, Mr. Corda explained that he was not the same man that he once was, and that maybe the Lord has not called him for the law profession. But ultimately he says, it is not what we do that greatly defines us, but how it is done.
Describe yourself in three words.
Handsome. Compassionate. Cute
What is your motto in life?
Time is gold.
What makes you laugh?
When people laugh at me.
What makes you cry?
When I see people dying.
What's your favorite time of the day and why?
12 noon. Lunch break.
What's your favorite day of the week and why?
Sunday. Family day.
What do you love doing when not working?
Playing chess. Gardening. Many things.
What is your favorite hangout place in the University?
Amphitheater.
What makes you blush?
When someone scolds me.
If you were an actor, who would you be?
Piolo Pascual.
Tell us a fact about yourself.
I'm short and handsome.
What's your favorite game growing up?
Chess.
What is your idea of a relaxing day?
When someone has time for love.
What one thing would people be interested to know about you?
Secret.
What song best describes the YOU and the life you have now?
The Impossible Dream
What is the first thing you do right after waking up in the morning?
Pray.
What's your idea of a family?
People who are together as one.
At this point of your life, what for you is your life's mission?
My mission would be to work to see people smile.