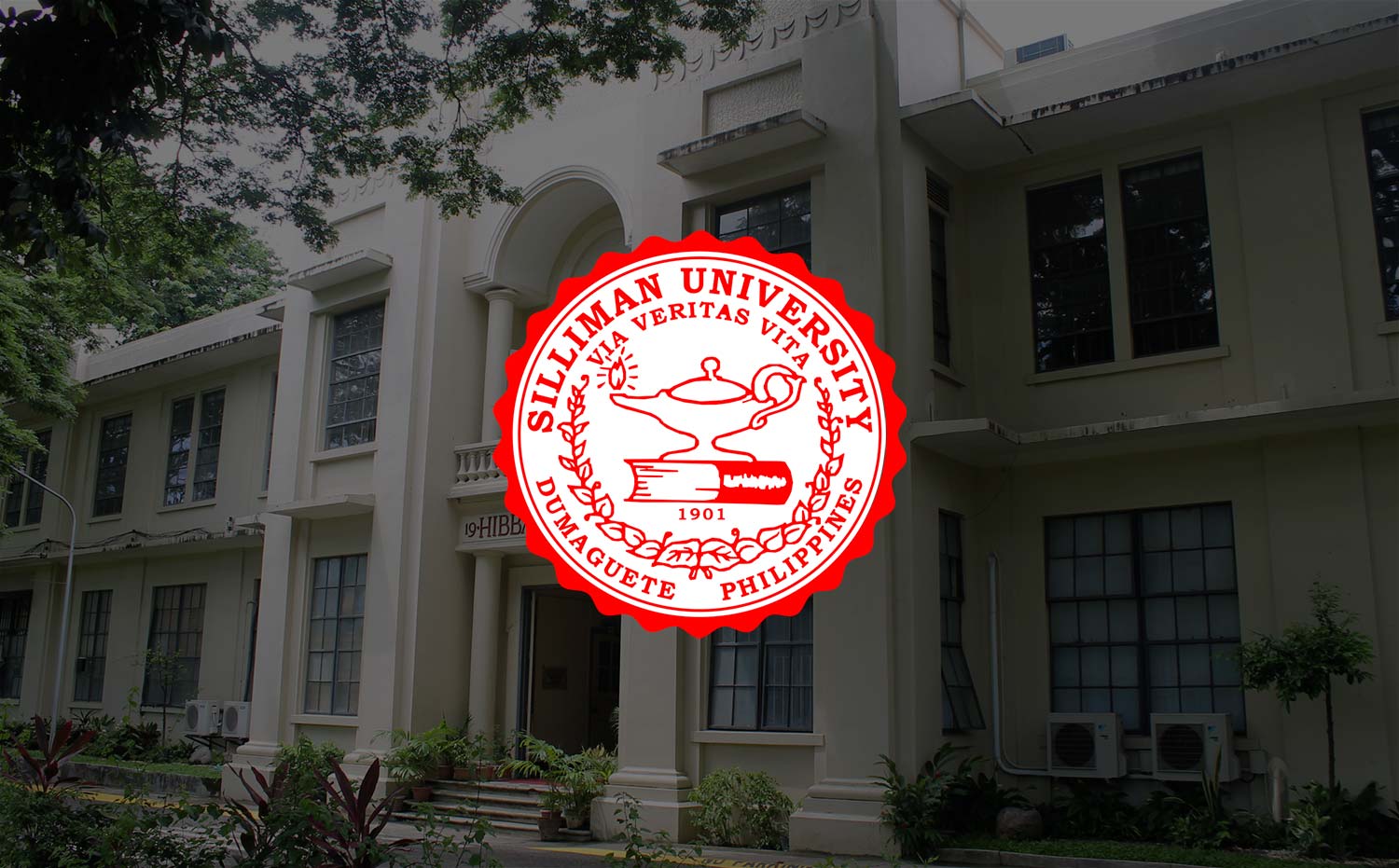 Mr. Vcpierre S. Calunsag
There are two things that define this man's family and work life: when God healed his wife from salivary gland cancer (papillary cancer) and when God changed him to be His servant.
Mr. Vcpierre S. Calunsag, also known as "Sir Morris", is presently the Vault Officer at the Office of the Registrar and Admissions (ORA) and his faith in the Lord is not a secret to everyone.
Sir Morris is now in his eighth year as a Silliman employee. He was first hired as Assistant Property Custodian to Mr. Manuel Amistoso, who was then the University's Property Custodian. "When Sir Manoling (Mr. Amistoso) retired, I was not appointed as the Property Costudian… That time also, Sir Paul Bael, who was then the Vault Officer at ORA, was applying for early retirement so I applied for his position," shares Sir Morris.
Born on October 11, 1979, Sir Morris hailed from San Francisco, Agusan del Sur. He earned his Bachelor of Business Administration, major in Management at Silliman and is now currently enrolled as a Master of Public Administration student in the University's Graduate School Programs.
Sir Morris considers every opportunity as a gift from God. "I will take care of this work as this is all for the glory of God," citing his faith as having the greatest influence in his work. 
After work, Sir Morris comes home to his beautiful wife, Mrs. Jan Ellen D. Calunsag, and two children: Ellen Nicole and Vcpierre Jr. 
Describe yourself in three words.
In my high school year book, they described me as Tall, Dark, and Handsome. I don't know if that's true. Hahaha. Simple, humble, and dark (perhaps). Hahaha.
What is your motto in life?
I am crucified with Christ: nevertheless I live; yet not I, but Christ liveth in me: and the life which I now live in the flesh I live by the faith of the Son of God, who loved me, and gave himself for me. (Galatians 2:20)
What makes you laugh?
Anything. Hehe. As long as I don't bully someone. Haha.
What makes you cry?
When I decide (something) without consulting God. I am sure in the end I will face the consequences.
What's your favorite time of the day and why?
4:00 in the morning up to 6:00am. Why? Because this time is my devotion time with God.
What is your favorite day of the week and why?
Every day because it is a gift from God that we wake up and serve Him
What do you love doing when not working?
Spend time with my wife and kids, biking, running, enjoying the beautiful creation of our God.
What is your favorite hangout place in the University?
In my office. Hehehe. The Church and Amphitheater, too.
If you were an actor, who would you be?
I don't know. Hehe
Tell us a fact about yourself.
I want to go to Israel with my family. 
What's your favorite game growing up?
I want to try [competing in a] triathlon someday. Haha. For now, I already did duathlon.
What is your idea of a relaxing day?
When I know that GOD is with me.
What one thing would people be interested to know about you?
If you go biking with me you will be interested. Hehe
What song best describes the YOU and the life you have now?
I really love this song "WHO AM I" by Casting Crowns
What is the first thing you do right after waking up in the morning?
Talking with GOD. Reading HIS words.
What is your idea of a family?
GOD is the center of our relationship, and everything will work together according to HIS plan.
At this point of your life, what for you is your life's mission?
I want to share the Word of GOD.