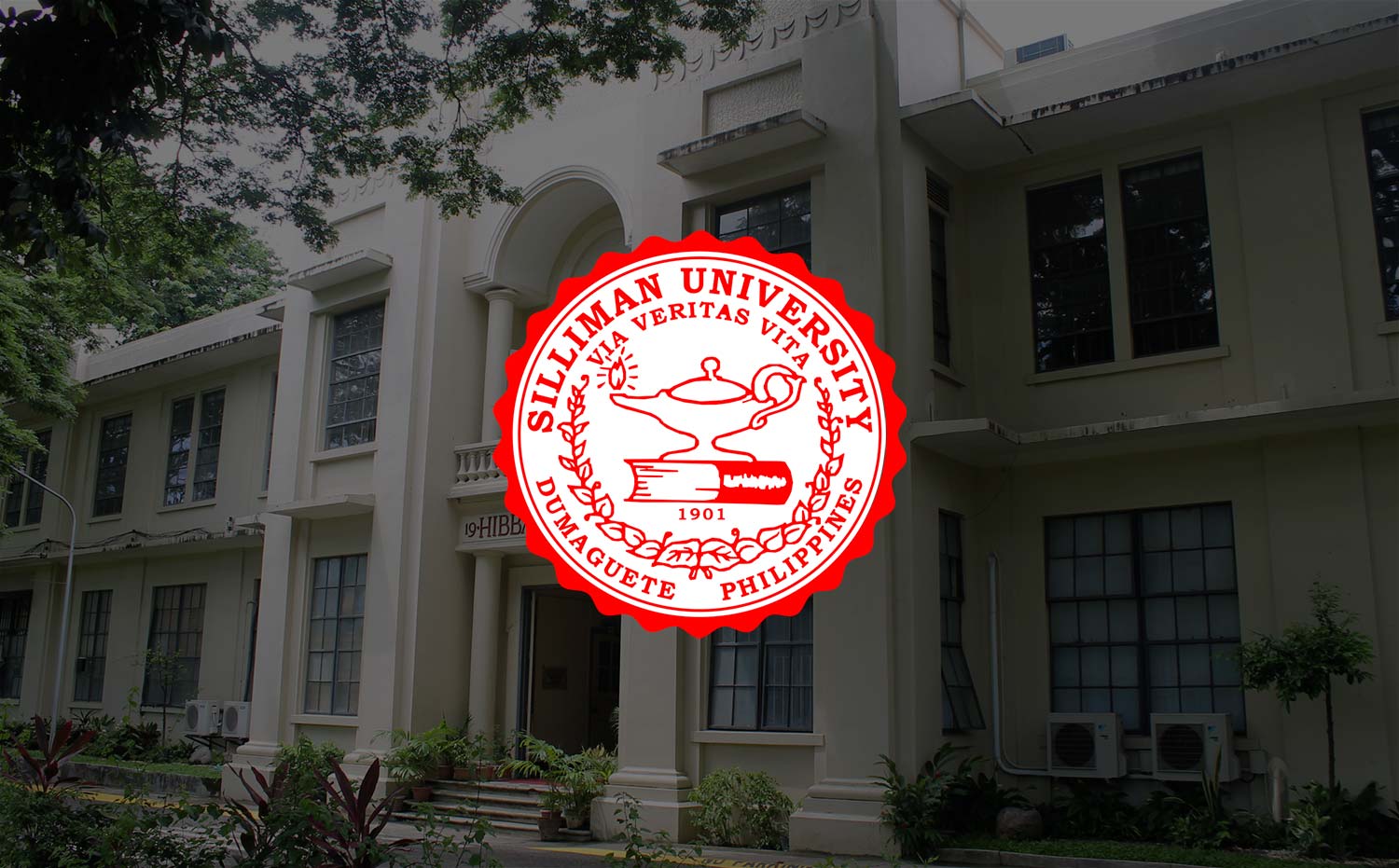 Alumni Letter July 2011
The Spirit-filled tapUK of Sillimanians in the United Kingdom
The Outstanding Sillimanians in the field of Performing Arts, London-based international theater-tv-film actor JUNIX INOCIAN reports: "To celebrate our Alma Mater's 110th Founders Day, the Silliman University Alumni Association UK Chapter organized the first tapUK, held in Portsmouth last July 23-24, 2011. "tapUK" is a play on the Visayan word "tapok", which means a get-together, a gathering. And what a gathering it was! Sillimanians from all over the United Kingdom gathered at the Southsea Common on Saturday, 23 July 2011, for a day of fun, food and laughter. The weekend was made even more special by the presence of the president of Silliman University, Dr. Ben Malayang III. He was in the UK to attend and speak at the 6th Conference on Environmental Future held in Newcastle University.
"In the evening, Verlyn Jugar-Ganir, the tapUK 2011 Chairperson, organized an 80s-themed Fellowship Night. Aside from SU president Dr. Ben Malayang III, the night was also graced by Portsmouth's Lord Mayoress Cheryl Buggy and her Consort, Mr. Andrew Fraser. During Dr. Malayang's speech, he compared Silliman University to the city of Portsmouth: small in size but a large impact globally and historically. He also reported on the latest achievements in the campus. New buildings, new landscape, a newly refurbished gym and swimming pool – it certainly made the alumni yearn to once again walk among the lush acacia trees of Silliman University.
"The following morning, Dr. Malayang had to leave early to catch his plane back to the USA from Heathrow. Before he left, he mentioned to SUAA-UK president Aaron Bravo Gallo how impressed he was with the spirit and camaraderie among the alumni. He said it is not just the accomplishments of the Silliman students within the campus, but more importantly, the various achievements of her alumni all over the world.
"A Thanksgiving Service, led by Pastor Re Salomon, was held in the garden of the Queens Hotel. A fitting end to a wonderful weekend."
The Silliman University Nutrition and Dietetics (ND) department had a meaningful celebration of Nutrition Month. With the help of the Local Government Unit of Dumaguete City, our faculty and students reached out to the public schools and conducted nutrition education among elementary and high school students together with their mothers. They echoed the National Nutrition Council (NNC) theme which was "Isulong ang Breastfeeding: Tama, Sapat, at Eksklusibo." ND Chairperson Prof. Ana Vee Riconalla expressed that focusing on the importance of breastfeeding was actually a step towards solving the problem of malnutrition among infants in the country. On a happy note, 23 out of 29 (82.14%) ND graduates from Silliman hurdled the 2011 national board examinations for Nutritionists and Dieticians given on July 26, 2011.
26 years after the revival of the Religious Life Emphasis Week in 1985, the program to focus on Jesus Christ in Silliman campus life continues. The event was renamed University Christian Life Emphasis Week (UCLEW) in 1999. This school year's UCLEW had"Standing Firm in Christ'" as the theme and was celebrated on July 9 to 16. All freshmen and new students were ushered into the Galilean Fellowship in the homes of faculty members and Silliman Church members, with Bible reflections on the theme. The theme was based on 1 Corinthians 16:13, "Be on your guard; stand firm in faith; be people of courage; be strong."
Prof. Florenda F. Cabatit, dean of the College of Nursing, attended the "National Training of Trainers on Integrating Climate Change Studies in Selected Higher Curricula" July 11-13 in Central Bicol State University of Agriculture. Being the country's leading institution in Environmental Science, the Institute of Environmental and Marine Sciences will collaborate with the SU College of Nursing to integrate the discussions of climate change in its curriculum. Dean Cabatit expressed, "I am already thinking of having it integrated with community health nursing because that's the area where most student nurses are exposed to the environment."
The latest addition to the Oriental Hall family of service centers, now known as SUACONA Student Center, is the Silliman University Counseling, Advocacy, Research and Education Services (SU CARES). Silliman University's Human Resource and Development Office (HRD) created the center to provide wellness and other services to the university's faculty and staff. Program Director Dr. Evangeline Aguilan, Silliman's first registered counselor, is working with two other registered counselors in providing the services.
The American Studies Resource Center (ASRC) of the Robert B. and Metta J. Silliman Library celebrated the 4th of July and their 7th Anniversary. A quiz show on American history and general information was held. Student organizations, Aces and Lilies, Order of Odd Fellows and Delta Upsilon Phi won the first, second and third places, respectively. Ms. Nenita Cabildo, ASRC librarian invited other Dumaguete City schools to the 7th anniversary celebration which included a photo exhibit showing important U.S. landmarks, personalities and events. During the entire week of the celebration, there were daily film screenings featuring Hollywood hits "Amelia" and "Social Network."
A social entrepreneur recognizes a social problem and uses entrepreneurial principles to organize, create and manage a venture to achieve social change. With this definition, Entrepreneurship students of the SU College of Business Administration had a product demonstration which opened on July 14, and their product selling through an "Entrep Corner" at Robinson's Place Dumaguete on July 25. The "Entrep Corner" gave Silliman students an opportunity to have a hands-on experience on being social entrepreneurs. The four business groups, the Waffle Shuffle, Veggiepura, SandRice and Crunchketeer, created offered actual learning in social responsibilities as tenants and towards employees. As a marketing scheme, the four business groups featured their food creations through cooking demonstrations of various versions of waffles, dumpling, sandwiches and vegan tempuras. Silliman University is one of the five schools (mostly from Manila) and the first in the Visayas to collaborate with Robinson's in this program of developing young entrepreneurs.
Joseph Abiera, a member of Engineering Class of 1996, wrote about the regular fellowship of Silliman Engineers in United Arab Emirates which was organized in 2009. He reported that the group tries its best to" keep our Silliman Spirit going and burning." Recently they had a memorial for the alumni who had passed on: Ritchie Layague (KSA-Nov. 2010), Eleutero "Elgen" Algopera (KSA-Dec. 2010) and Elddie San Jose (Phil.-Nov. 2010).
IN MEMORIAM: Asuncion A. Cunanan (BS Nursing) on July 7. If you know of any Sillimanian who is not in our memorial list, please inform us.
Thank you for always being there for dear old Silliman.
President Ben Malayang has requested this office to update you regularly about happenings on campus. We are also interested in knowing what you and your alumni chapters are doing.
Please keep in touch and update your file with our office if you have not done so. We would truly appreciate it. You may reach the President's Office through this email address: [email protected] You may also contact the Alumni Affairs Office through this address: [email protected]
Sincerely,
Jocelyn "JONG" Somoza de la Cruz
Director of Alumni and External Affairs
cc: Dr. Ben S. Malayang III