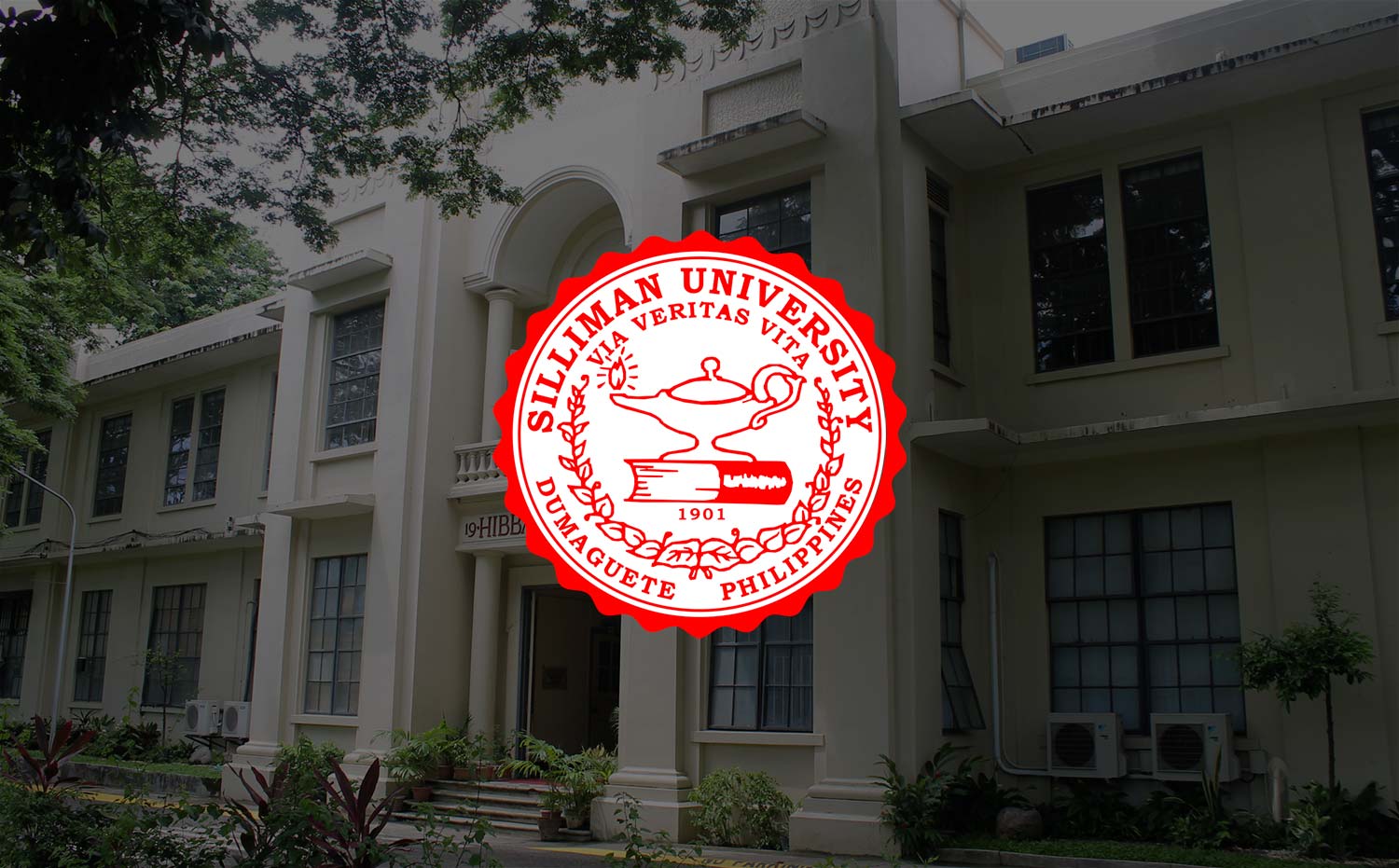 Feature Answers 'Who is Ms Silliman 2011?'
Standing proud with her regal bearing, 20-year-old Computer Engineering junior Alexis Dawn Masangkay, the first Miss Silliman from the College of Engineering and Design, gasped when she was crowned this year's fairest and brightest among 11 hopefuls: "Thank you, God!"
For a reluctant candidate like Alexis, winning the prestigious campus beauty event in the country, now on its 65th year, was "more than what I had bargained for." Earlier told by her dad Ariel, who comes from quite a conservative family in Sibulan, Negros Oriental, to just do it her own way and have the least of expectations calmed her throughout the hectic and rigorous preparations for the big night. And, even if she may not be the stereotype beauty queen material (barely 5'2", she was one of the shortest candidates and she wears braces), she romped off with being Miss Professionalism, best in talent, and best speaker – awards she considers as the most essential and significant in any beauty pageant.
It was not until this year that Alexis finally relented to her college's clamor for her to represent them. As she shares, "I'm really afraid to face pressures. Pageants usually have their standards and I am worried I might embarrass myself. To top it all, my family is rather conservative when it comes to competitions like this. But, considering the encouraging words of my friends, classmates, and my teachers, I also did not want to have regrets later on. I did not want to dwell on the what-ifs, so I decided to immerse myself, just as I always do in other things, and thought that I might as well do it my own way."
For someone who has had no prior experience in beauty pageants, Alexis took to the stage very naturally and impressed the judges and the audience with her grace, élan, and poise. Her candid and witty replies to questions, starting from the pre-pageant where the candidates presented their platform speeches and their talents, emphasized her being articulate and fluent.
Being a dancer helped her with her confidence, making her "feel at home" onstage. A member of the Kahayag Dance Troupe of Silliman University, she has brought honors to the university and to Dumaguete through the dance competitions she and her dance partner, Linwell Bungcasan, have joined. According to Alexis, it is not enough for a dancer to simply perform – "you have to move to another step, and that is, to compete."
Early last year, Alexis and Linwell emerged fifth among 32 pairs from different countries in the World Dance Championship Philippine Star Ball held in Makati. Then, in July 2010, in the midyear ranking and competition sponsored by the Dance Sport Council of the Philippines, Inc., they came out seventh among 28 pairs. In September 2010, Alexis and Linwell were ranked third among 19 couples in the International Dance Sport Festival World Dance Open held at the Waterfront Hotel, Cebu City. In March this year during the first quarter ranking competition similarly sponsored by the DSCPI, the powerhouse duo came out second among 22 pairs in the two-dance category and third among 13 pairs in the three-dance category. Next month, specifically on October 13-17, Alexis and Linwell will again join their fellow dance sport enthusiasts as they have been invited by the DSCPI to participate in the 15th National Dance Championship to be held in Malate, Manila.
Being an achiever is second nature to Alexis. Coming from a family of engineers, Alexis' parents, Ariel and Consorcia Lerion Masangkay, have tried to hone the physical and artistic sides of all their five children. This is not to the detriment of the curricular side as Alexis, just like other members of their family, is a consistent honor student, having graduated third honorable mention in the elementary, salutatorian in high school, and a dean's lister now that she is in college.
When asked how she could reconcile her being an engineering student and being a dancer, she replied: "My being in the field of engineering can be attributed to my left brain or my logical side, while my being a dancer satisfies my right brain or my inclination towards the arts and the creative aspect."
Last summer, she found great fulfilment when she taught ballet to children and the youth, "a very rewarding experience." Her advocacy is anchored on her greatest passion, which is dance, and she hopes to do this during her year-long reign when she ventures into a partnership with a local private institution whose work includes children with disabilities
Alexis may have been a reluctant candidate, but she has truly made her college proud, as well as all Sillimanians as their goodwill ambassador. As she philosophizes: "God has been throwing opportunities my way, which I have not foreseen at all. As they say, opportunities are often disguised as hard work, that is why most people do not find them. It would have been easy for me to say no, I did not want to join the pageant, but will this same opportunity ever come my way again? We just have to face it and learn to live in the moment. As my aunt, who is also a Sillimanian, would say, life is too short to worry."
(Feature story by Dr. Cecile M. Genove, Dean, College of Mass Communication, and columnist for The Visayan Daily Star.)