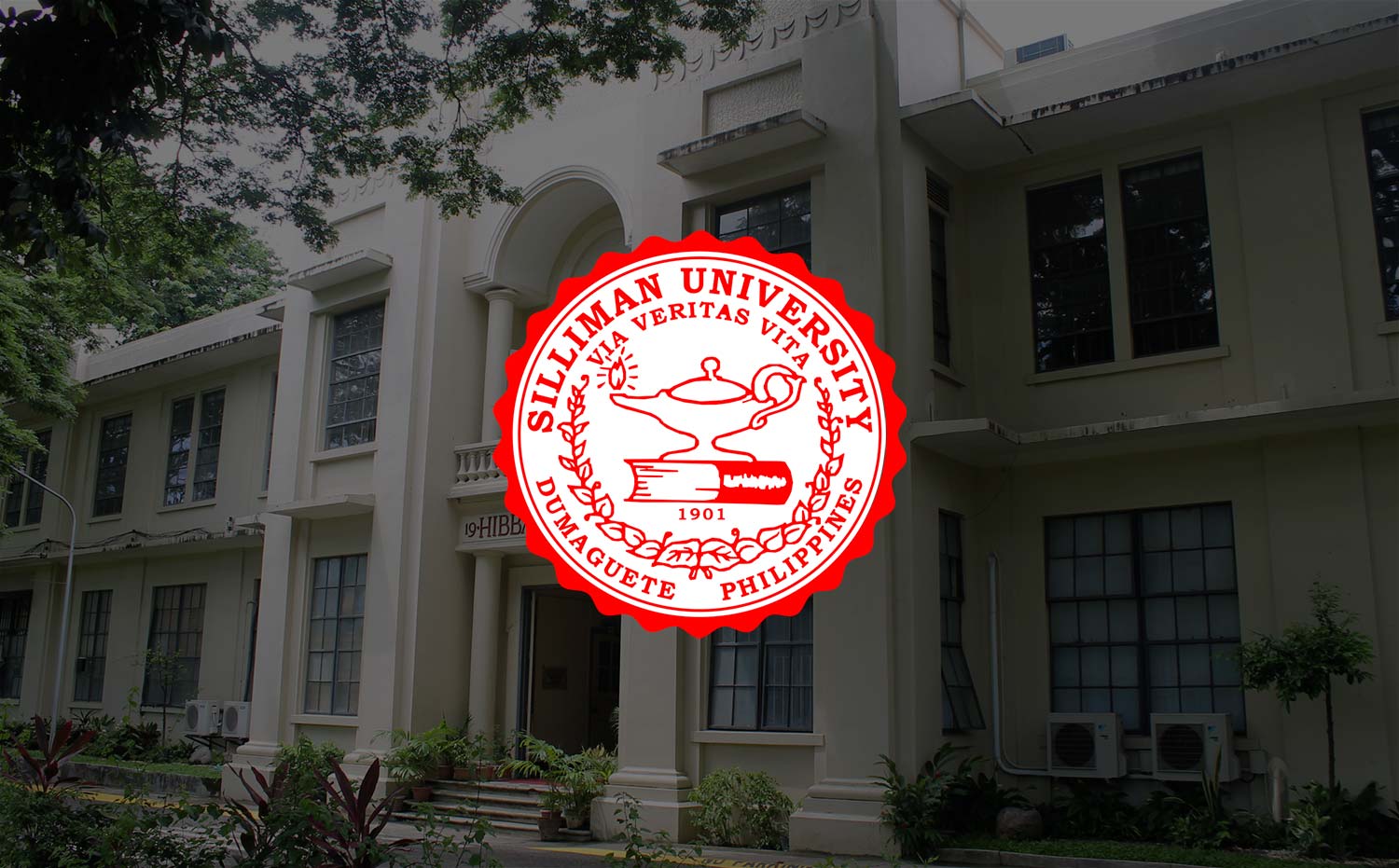 Changeless Christ
NOTE: "Leadership Reflections" shares views of the different members of the University Leadership Council on matters related to campus life and the operations of the University. As well, it features opinions on issues of national and/or international relevance.


Changeless Christ for a Changing World
By Prof. Carlos M. Magtolis, Jr., Dean of Students

(Message delivered during the Elementary Department Christian convocation at the Silliman University Church. Text: Matthew 20:36-40)
There have been amazing changes in technology ever since the world began. In the past, warriors used swords, now laser weapons; for medicines people relied on herbs, now we have organ transplants and even cloning (a copy of an original human being done in the laboratory).
Lifestyles also continue to change. During the time of Magellan and Columbus, we note the demand for silk and spices. In the 18th century, goods were made in the factories; in the 20th century, we had appliances, airplanes (jets) and cars. Now we have nuclear-powered ships, spacecraft, and supersonic jets. Communication improved tremendously from pigeons to cellular phones; from typewriters to computers.
In our physical world, we realize that while some things last a long time, nothing is forever. Not only things, but people break down as well. We die and decay. Do you know how long certain things last?
– A paper bag takes about 3 months to disintegrate if exposed to nature.
– A steel can about 100 years
– Aluminum takes about 500 years to disintegrate
The Bible reminds us that even though everything in our world is temporary, our God is not. He is the same. Jesus Christ never changes! He says, "Heaven and earth will pass away, but my words will never pass away" (Matt. 24:35).
In this changing world, we find comfort in God's eternal, unchanging love. Our scripture lesson reminds us always of the first and great commandments. Jesus says, "You shall love the Lord your God with all your heart, with all your soul, and with all your mind." And the second commandment is "You shall love your neighbor as yourself."
We know that even though our world, our possessions, and our bodies will wear out or disintegrate, Jesus remains constant! He will never forsake us. At all times, there is only one story to tell and sing: "Christ Jesus lives in me" that's the story we love to tell, for it tells of Jesus and his love for all. There is no other story of life and salvation.
Yes, God gave his people rules to live by. We call them the Ten Commandments. God gave these rules after he had made his covenant (promise, pledge) with the people of Israel after he had freed them from slavery.
God certainly blesses us when we follow his commandments. Obedience is our response to his love and mercy. But God's first and second great commandments, his primary directive or instruction to us is: love the Lord and love our neighbor. The great commandments are God's rules to live by. The commandments remain God's great instruction to all of us.
I can still remember when I was a Grade 2 pupil at the west city Elemenatry School. One morning I came bursting into our house, jumping with excitement. "We have new neighbors and just met Billy," (also a Grade 2 pupil). This I excitedly told my mother. I told her that I would invite Billy to Sunday school. I wanted him to hear the best news – God loves him! What a beautiful way to welcome new neighbors! Have you welcome your new classmates!
Jesus related the story about the man who had been cruelly roughed up or attacked by bandits. Some saw the man's situation, (seriously wounded-half dead) but they passed by on the other side. Then came a Samaritan who offered the man help, no doubt saving his life. Who was the neighbor? Answer: Jesus said, "the one who had mercy" (Luke 10:30-57).
Every needy person within our reach is a "new neighbor" calling for our merciful help. In Jesus blessed name we can then love our neighbors as ourselves.
Jesus summarizes for us what our relationship should be with our neighbors, with our fellow human beings. God demands that we love our neighbors as we love ourselves!
It is vital for us to remember who is our neighbor. Everyone! There is no exception. Race, color, gender, religion, political affiliation, personality, poverty, riches, persons loving or unloving, friends or foes — all of these are included in the mandate to love the neighbor.
God made our neighbor, even as he made us. "from one man he made every nation of men" (acts 17:26). We all have the same creator.
The power to love God and our neighbors comes alone from God. Let us all ask God to help us love Him and our neighbor, even as Christ has loved us.
Now, when we pray, "Father thy will be done!" Our immediate question is, "what is God's will?" In john 6:40, Jesus says, "for my father's will is that everyone who looks to the son and believes in him, shall have eternal life, and I will raise him up at the last day." Isn't this bible passage an encouraging answer to that question? Jesus says all who come to him in faith, by the will of the Father shall have eternal life. SU Church, therefore, has one purpose – that all of us in Silliman know Jesus Christ and him alone as our savior! God wills that His name is kept holy through teaching and living according to the Bible, and that more and more people of the universe be brought to saving faith in Jesus. In Mark 3:35, Jesus says "for whoever does the will of god is my brother and my sister and mother." Are you then Jesus brothers and sisters?
In this information age we are bombarded with instant data. TV brought us right in our own living rooms the tsunami devastation of northern Japan and the assault on Bin Laden's safe house or hideout in Pakistan (using perhaps, spy satellites in space, U-2 spy planes and eavesdropping or listening aircraft). Most business establishments and many homes today have computers. And many of you have laptops. We are linked to the rest of the world by internet. Offices have fax machines. Email is an easy way to send information over vast distances. Cellphones and texting have modernized communications. Cellphones have transformed the way we think. Even more, so, it has changed the way we live. It has led you young people in making yourselves attuned to the fast changing cyberage and communication developments.
On the other hand, we should praise God that there are certain things that have not changed from "how they used to be." Chief among these are God's word and His Holy Sacraments. His moral standards have not changed nor have His grace, love, and forgiveness in Jesus Christ. These things are to be upon our hearts and spoken of "when you sit at home… walk along the street to school or church…when you shop with your parents at Robinson… when you lie down and when you get up: no amount of luxury and possessions in the home… including a new car with touch dashboard… can take the place of these unchanging values: humility, obedience, servanthood, peace, patience, love, joy, kindness, goodness, gentleness, faithfulness and self-control.
Let each believer see the love of Jesus at work now and forever. By the power of the Holy Spirit, He will make us secure in the knowledge that each of us is a gift of God to others.
Amidst all the changes in the world, the Bible records that Jesus directives to all us are:
To love the lord our god with all our heart, and will all our soul and with all our mind. This is the first and great commandment.
And the second is, We shall love our neighbor as ourselves. Jesus wants us to love the Lord our God and for us to love our neighbor.
This is God's will.