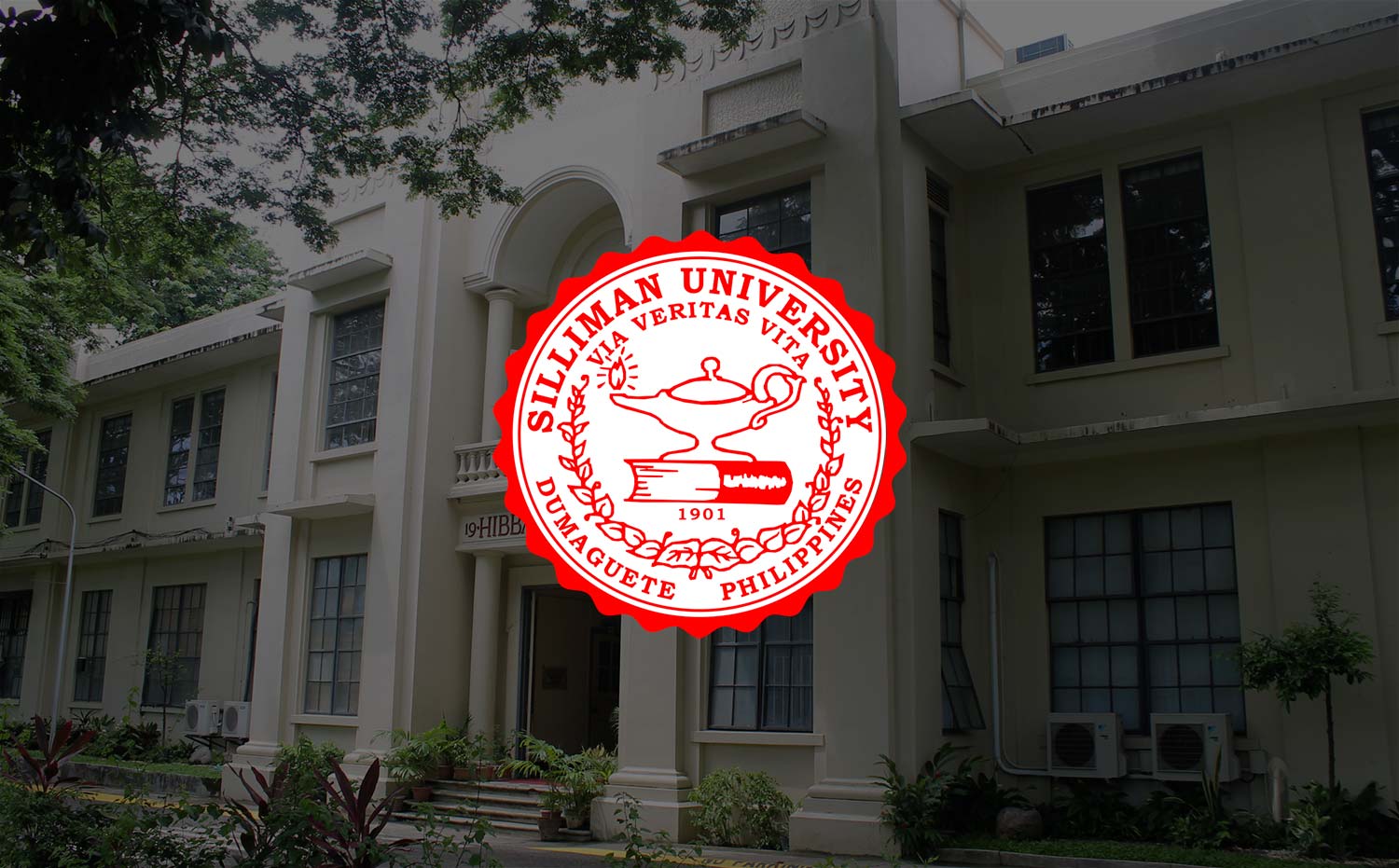 12 Researches Presented at Marine Science Symposium
Eleven papers and a poster on researches undertaken by Silliman University made it to the 11th National Symposium in Marine Science held October 20 to 22 at the Development Academy of the Philippines in Tagaytay.
The presentations were outputs from completed and continuing projects supervised by the Institute of Environmental and Marine Sciences (IEMS). These projects involved Silliman graduate and post-graduate students in Biology, Marine Biology and Coastal Resource Management (CRM), and some scientists based abroad.
Presented were: Screening of Otoliths of Philippine Reef Fishes for Feasibility in Age-Based Demographic Studies (Abesamis N, Abesamis R, Choat J, McIlwain J, Taylor B, Jadloc C, Russ G, Lou D); Potential Recruitment Subsidy and Connectivity of Small No-Take Marine Reserves in the Central Philippines (Abesamis R, Russ G, Bernardo L, Stockwell B, Villanoy C, Alcala A); Assessment of the Resilience of Marine Reserve Sites in Central Philippines (Bucol A, Alcala A, Maypa J, Dalanon D); New records of eels (Pisces: Anguilliformes) for the Philippines revealed among fishery by-catch samples (Bucol A, Smith D, Alcala A); Habitat Use of a Newly Discovered Population of Irrawaddy dolphins (Orcaella brevirostris) in the Coasts of Bago and Pulupandan, Negros Occidental: An Initial Report (de la Paz M, Dolar L, Sabater E, Abesamis N, Utzurrum J); Ichthyoplankton Assemblages and Dynamics in the Dipolog Strait in Relation to the Hydrographic Conditions (Floren A, Alcala A, Cabrera O, Quinones G, Naguit M); Patterns of Gene Flow in the Coral Triangle of the Red-Toothed Triggerfish, Odonus niger (Rüppell 1836) (Ackiss A, Santos T); Plankton abundance and diversity in Ticao Pass (Calumpong H, Sienes P, Ginzel F, Santos T, Padin J); Mangrove Diversity and Community Structure in Ticao Island (Calumpong H, Cadiz P); Growth Rates of Mangroves in Nursery and Refo Sites (Calumpong H, Cadiz P); and Shorebirds of Guiuan, Samar, Philippines (Paalan R). There was also a poster presentation on At Sea Community Composition of Seabirds in the North-Western Bohol Sea (Sabater E).
Conducted annually, the symposium is a venue where members of the Philippine Association of Marine Scientists (PAMS) meet and engage each other on findings from their respective research initiatives. The theme this year was "Coasts in the Midst of Climate Change".
IEMS Director Dr. Hilconida Calumpong headed the team from Silliman, composed of Biology Department's Prof. Renee Paalan and Prof. Nadia Abesamis, Silliman University Angelo King Center for Research and Environmental Management's Dr. Rene Abesamis, IEMS researchers Pablina Cadiz and Adonis Floren, and students Persie Sienes (PhD Marine Biology), Edna Sabater (MS Marine Biology), Tina Santos (MS Marine Biology), Mark dela Paz (MS Marine Biology), Abner Bucol (MS Biology) and Christine Louise Emata (MS CRM).
Meanwhile, a satellite meeting was conducted by Silliman with three academic institutions from Visayas and Mindanao which attended the symposium with support from the Integrated Coastal Resources Management Project (ICRMP): Cebu Technological University (CTU), Davao Oriental State College of Science and Technology (DOSCST) and Masbate School of Fisheries (MSF). Representatives from the central office and the Masbate regional office of the Department of Environment and Natural Resources (DENR) also attended the meeting.
Silliman serves as a consultant to the DENR on the ICRMP, a project that runs on a loan from the Asian Development Bank and a grant from the Global Environment Facility.
The satellite meeting was conducted on the planned baseline generation studies component of the ICRMP. This component generally aims to determine the state of coastal and marine resources in the Philippines and assess the impact of the interplay of socio-economic factors. Through the Regional ICRMP Centers established across the Philippines – three of which were done with the help of Silliman: CTU, DOSCST and MSF – the project envisions enhanced and sustained coastal and marine biodiversity.
Present during the satellite meeting from the Silliman-ICRMP consultancy team were CRM Specialist Dr. Calumpong, Information, Education and Communication Specialist Mr. Mark Raygan Garcia, Coordinator Prof. Wilma Tejero and research assistant Ms Emata.